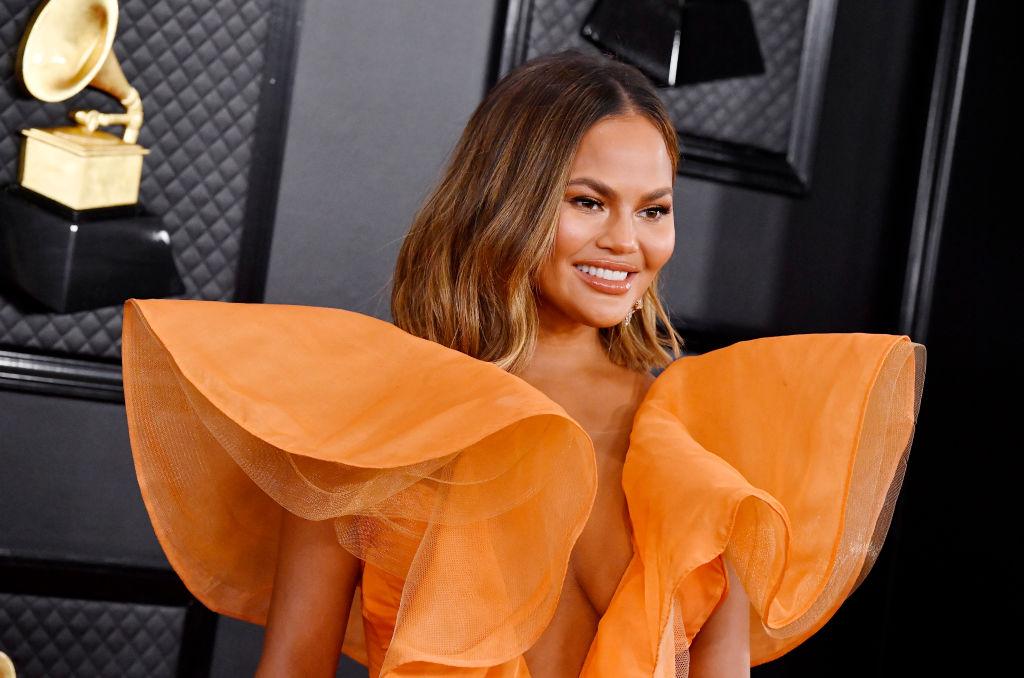 Chrissy Teigen Deleted 60,000 Tweets Because She Felt Worried for Her Family
Since Chrissy Teigen, queen of Twitter, banana bread, and our hearts, is very outspoken about how she feels about the Trump administration, it's not surprising that she's a target for a lot of haters. Unfortunately, there are a lot of unhinged folks out there who would like to see nothing more than Chrissy's demise — even if it means reading through tens of thousands of old tweets and claiming her out-of-context jokes mean Chrissy is a "pedophile" and baby-eater.
Article continues below advertisement
Yes, we are serious. One of the conspiracy theories out there, is that Chrissy is part of an alleged group of Hollywood individuals who sex-traffic children, eat them, smear their blood all over their bodies, etc. Most of it comes from the QAnon community, who cling on to just about every nonsensical conspiracy theory there is about Democrats (including Pizzagate and Hillary Clinton also eating babies).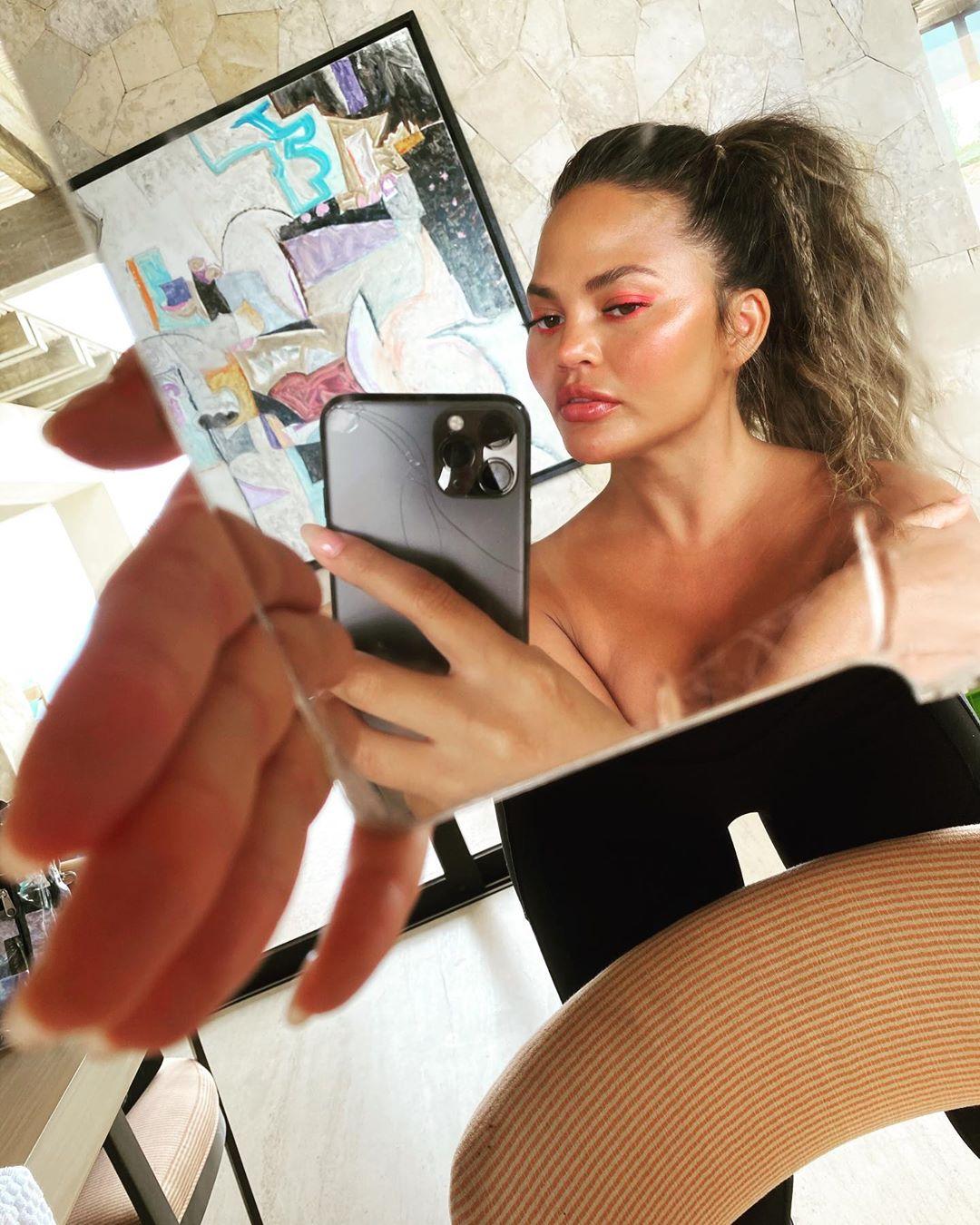 Article continues below advertisement
Why did Chrissy Teigen delete her tweets?
Chrissy deleted the 60,000 tweets because of the non-stop harassment she was facing due to QAnon members. It all started back in 2011, when Chrissy was tweeting about Toddlers and Tiaras. "seeing little girls do the splits half naked is just...i just want to put myself in jail #toddlersandtiaras," she said in her now-deleted post. The tweet was obviously commentary about how Toddlers and Tiaras was sexualizing little girls, but the QAnoners found it evidence of the celeb being a "pedophile."
In fact, people have found other jokes Chrissy has made — either about eating humans, pizza, or society's disturbing sexualization of little girls — and flooded her feed with accusations. Someone even photoshopped her and John Legend so that it looked like they were on Jeffrey Epstein's private plane.
Article continues below advertisement
One Twitter user tweeted to her, "You're on the flight log. #GislaineMaxwell #EpsteinIsland." She replied back, "if we wanna play with your lie just for fun, do you understand that if I were on the flight for the date of this 'manifest,' I'd be a victim," per The Sun.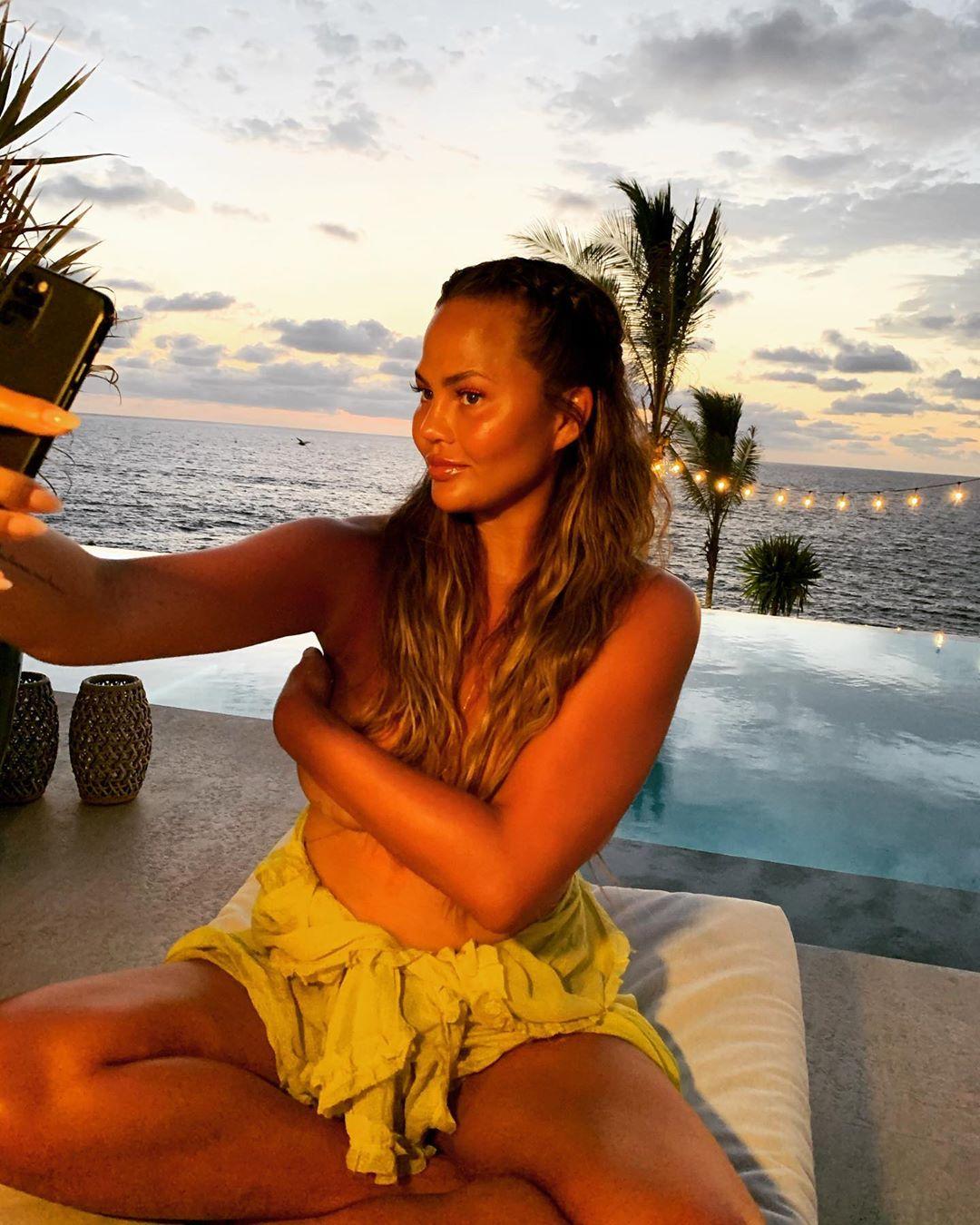 Article continues below advertisement
Finally, Chrissy went ahead and deleted all the tweets so that the constant harassment would stop and so that she and her family would feel safer. Last month, in July 2020, she wrote, "Every time I post food, some q anon loser asks if it contains baby. I'm honestly just gonna start posting things to drive them even more batsh-t insane. also like, was I on the island, do I eat babies, or just put them on my skin, or am a pedo?? like I'm everything? pick a lane."
Article continues below advertisement
She then tweeted, "I actually deleted 60,000 tweets because I cannot fucking STAND you idiots anymore and I'm worried for my family. Finding me talking about toddlers and tiaras in 2013 and thinking you're some sort of f---ing operative."
Chrissy also went private, making her Twitter only available to those her follow her (13.1 million people as of publish date). "Went private! welcome to my club. Exclusive to 13 million!" she tweeted in July 2020.
Article continues below advertisement
It's really unfortunate that Chrissy, who just announced she's expecting baby number three, has to deal with this hurtful nonsense. Chrissy has every right to do what she needs to do to protect her family, considering she gets threats over social media on a daily basis.
Article continues below advertisement
Regardless, it looks like the conspiracy theories haven't stopped Chrissy from speaking her mind. On Aug. 15, she posted a poll, writing, "Can't decide how Trump will leave the White House. A complete and utter refusal to actually move, or 'I didn't wanna be here in the first place'?"
That's the Chrissy we know and love.