Christian Kirk Said His Dad Is His "Cheat Code to Life" — Meet the NFL Star's Proud Parents
Christian Kirk is a mega-talented footballer who is amazing at what he does. Who are his parents? He has called them his "cheat code to life."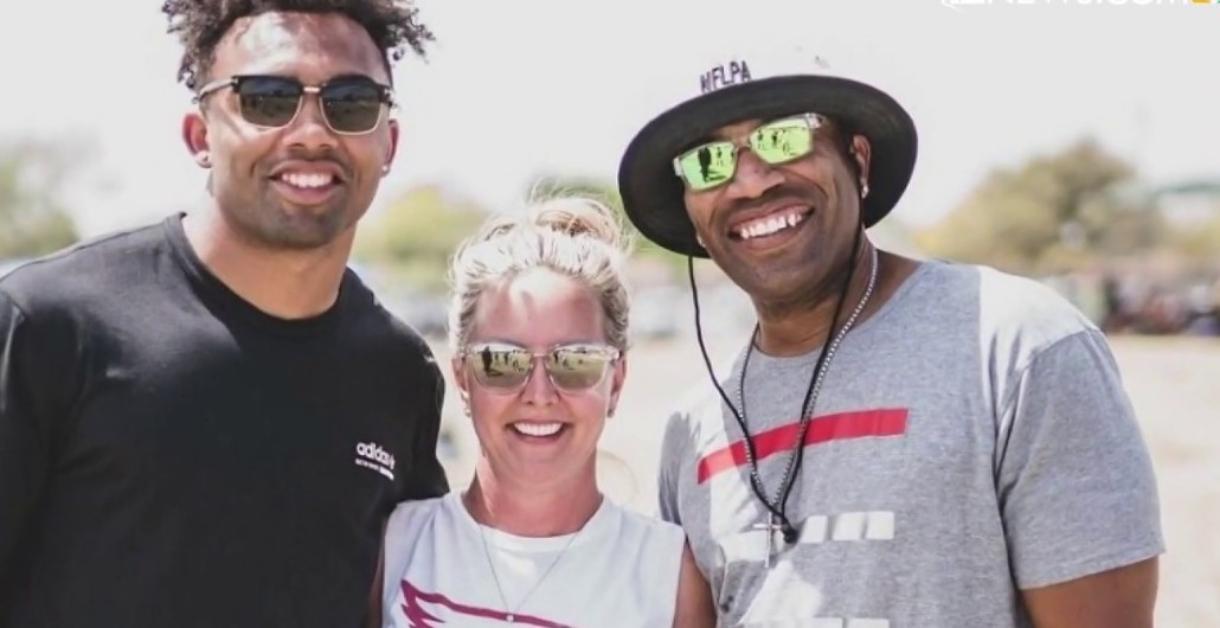 Football sensation Christian Davon Kirk is making waves in the NFL, and we are here for it. The electrifying wide receiver has been tearing it up for the Jacksonville Jaguars.
Article continues below advertisement
As for the people who helped him get to greatness? Well, that would be his parents, of course. Below, we take a look at Christian's mom and dad.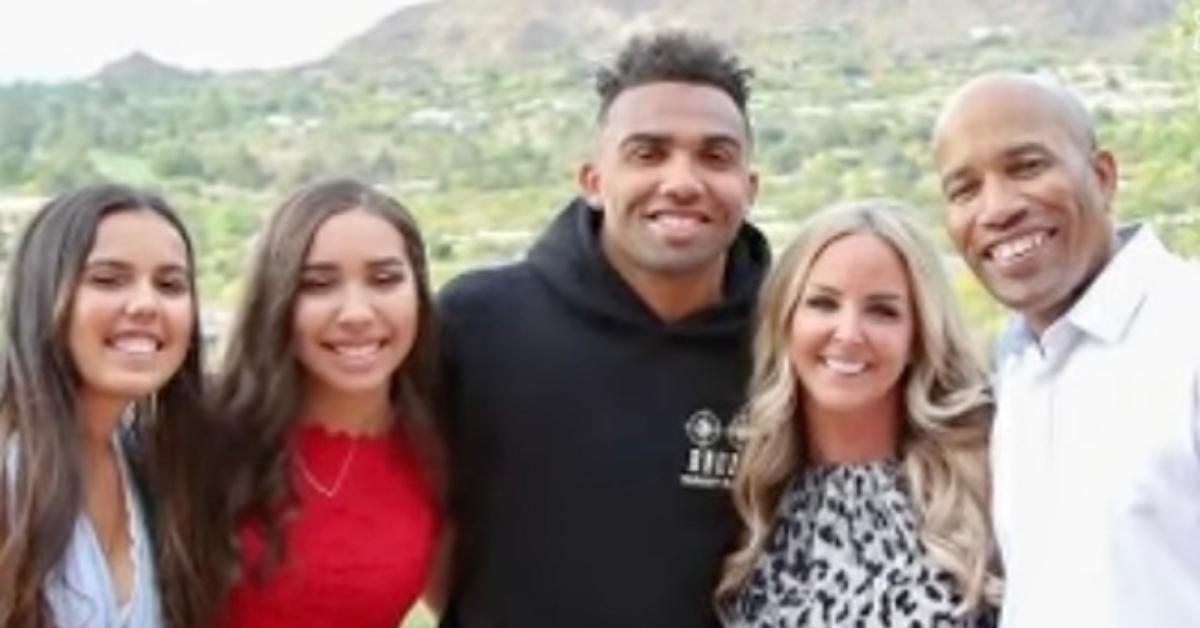 Article continues below advertisement
Who are Christian Kirk's parents?
Although his family is fairly private, Christian's parents Evan and Melissa Kirk and are the proud parents of the successful sportsman. In a 2021 interview with ABC15 Arizona, Melissa shared a bit about her son, saying that as a child, Christian always knew how to get everyone's attention, and was a sporty natural.
"He was just a go-getter," Melissa said. "He always wanted to do something new and had to master it quickly."
His parents also were intentional about getting their son in a sports activity he liked. From what we know, Melissa and Kirk enrolled Christian in sports early.
Article continues below advertisement
"We started him out in baseball ... and he was in the outfield chasing butterflies! It was too slow for him, so shortly thereafter, we realized football was it," Melissa said.
As for Christian's dad Evan, check out this 2018 news clip below of the proud dad hyping us his son:
Article continues below advertisement
In the video, we learn that when Christian was 9, he told Evan he wanted to be an NFL player. Evan told him that if he was serious, then "it starts with the details." As a kid, Christian also accompanied Evan to work detailing cars and learned the importance of hard work.
The video also revealed that Evan still sent daily words of encouragement to his son, reminding him that "success is in the details."
Meanwhile, Christian called his dad his "cheat code to life."
Here's what to know about Christian Kirk's football journey.
Hailing from the sunny streets of Scottsdale, Ariz., this Jaguar has been making magic happen on the gridiron since his high school days at Saguaro High School.
Article continues below advertisement
Christian wasn't just content with playing one position. He rocked both the wide receiver and running back positions like a boss for the Sabercats, and it's easy to see how Christian's stats are the stuff of legends. With over 3,000 all-purpose yards in his senior year alone, we can see why he is doing great things right now. With his track record, it's no wonder that he left defenders in the dust and made plays that had fans screaming their heads off!
Article continues below advertisement
The magic didn't stop there, though. Christian was a hotshot five-star prospect ready to take the field by storm and chose to showcase his skills at no other place than Texas A&M University! After an impressive run in college, Kirk set his sights on the NFL, and fast forward to the present day, he has been making waves in the NFL for not just one, but two teams.
And that's not all. Christian's skills were so jaw-dropping that even as a junior, he managed to rack up a whopping 2,000 all-purpose yards. Seriously, this guy was like a human highlight reel, dazzling spectators with his speed, agility, and insane moves on the field. Now, Christian has taken his talents to the big leagues. It's like a dream come true for this Arizona native, who's ready to show the world what he's made of, and his parents must be oh so proud!