Christian Serratos Is a Fierce Mama to a Little Girl
For actress Christian Serratos, her daughter is a large part of her life, and she's very protective when it comes to social media.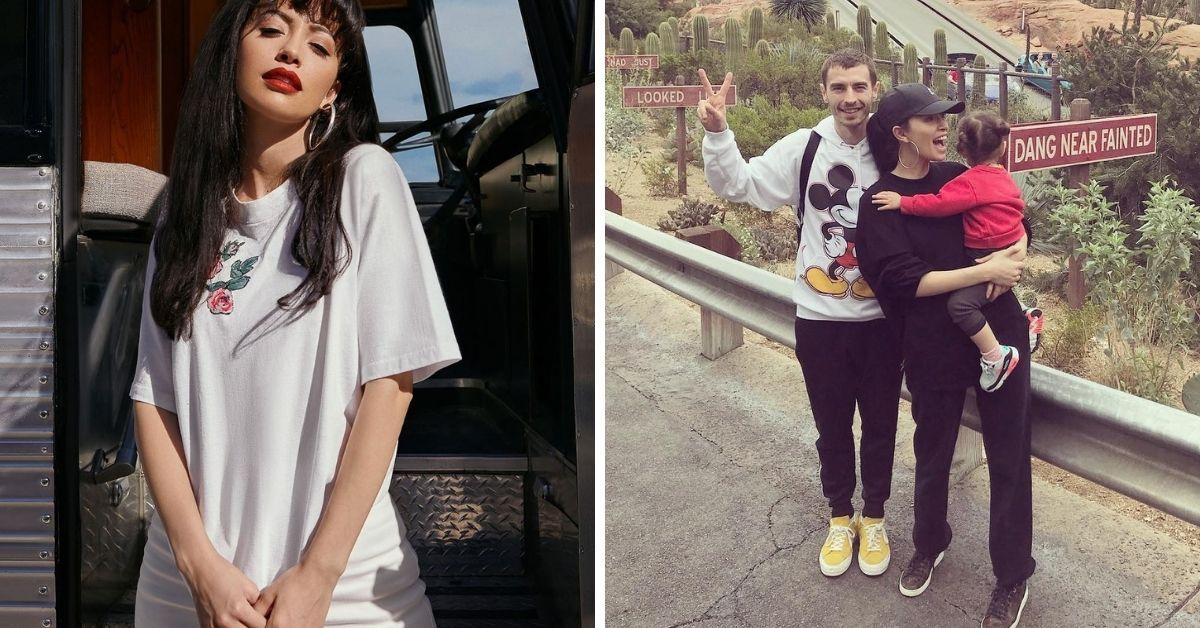 There have been a lot of eyes focused on Netflix's upcoming Selena: The Series, and with it, people are looking to learn more about the actress set to portray the '90s Tejano musician, Selena Quintanilla. Christian Serratos is set to take the lead role, and while this isn't the first time we've seen her on the small screen, most don't know that for Christian Serratos, her daughter is a huge part of her life. Here's what we know.
Article continues below advertisement
For Christian Serratos, her daughter is always top priority.
As Christian is pretty good at keeping her private life private, many don't realize that she is a mama. The 30-year-old actress welcomed a little girl with her boyfriend, 32-year-old Danish-American singer David Boyd from New Politics. In 2017, People reported that Christian welcomed a baby into the world after sharing a photograph of herself holding her child in honor of Mother's Day.
At the time, she didn't give many details on her little bundle, but we learned later on that Christian and David welcomed a little girl. They gave her a fun and unique name, according to reports, calling her Wolf, but her full name is Wolfgang Serratos Boyd.
Article continues below advertisement
She's been very protective of her daughter online, sharing photos of her little girl, but never a full face to protect her privacy. At one point, when her daughter was still young, she went viral for an image she shared, breastfeeding while getting ready on set.
Article continues below advertisement
"This is my body and my page," she wrote back on July 5, 2017. "So I will post what I want, when I want. Those who disapprove can suck my left tit. #workingmom #chill."
Article continues below advertisement
Since then, both she and David have shared several images of little Wolf, who she sometimes calls "muñequita," which translates to "dolly," while still protecting her face. It's so clear on Instagram that these two parents love their little girl with everything.
Article continues below advertisement
Christian Serratos has been acting for 10 years, and we've seen her in a lot of roles.
Most of us know Christian from her role as Rosita Espinosa on the super popular zombie show The Walking Dead and the hype around her gearing up for the upcoming Netflix show. However, she's been in several other roles, too.
Her first role came in 2004 as Ned Bigby's crush, Suzie Crabgrass, in the Nickelodeon series Ned's Declassified School Survival Guide. She did several guest spots early on in TV shows including Hannah Montana, Zoey 101, and 7th Heaven.
Article continues below advertisement
Her largest role, before landing The Walking Dead, came from when she was cast as Raven, in the fourth and fifth seasons of the controversial TV show The Secret Life of the American Teenager.
She was also in the first four Twilight movies, playing Angela Weber, one of Bella Swan's best friends. Up next for Christian is playing Selena for at least two seasons in the upcoming Netflix series, which is set to arrive to the streaming platform on Dec. 4.