Christina Boyer had a troubled life that was made more unbelievable by two significant experiences. As a teenager who was placed in an abusive adoptive home, Boyer was the subject of great interest by the media. When she was only 14, objects around her began to move on their own. Was it telekinesis, a hoax, or something else born from her traumatic life?
Article continues below advertisement
Once she escaped her cruel home, Boyer found herself in an abusive marriage with a man who became the father of her daughter Amber. After taking Amber and running, Boyer was soon married to another man who preferred violence over words. Eventually she landed in a small town in Georgia and began dating a man who had a daughter Amber's age. Things were mostly fine until Amber mysteriously died on April 14, 1992 at the age of 3. Where is Christina Boyer now? A new series tells her story.
Article continues below advertisement
Where is Christina Boyer now? She was accused of murdering her daughter.
In the spring of 2019, three Georgetown University students decided to highlight Boyer's story as part of a project called Making an Exoneree. The documentary short, titled She Was Her Mother, was released on YouTube in July 2020. Three years later, ABC News Studio is revisiting this story in their series Demons & Saviors.
Sarah Jackmauh, Grace Perret, and Elizabeth Porterfield's support for Boyer didn't stop at their project. They continued to advocate for her release and refer to themselves as Team Tina. They even built a website devoted to Boyer, who is currently serving life plus 20 years in Pulaski State Prison in Hawkinsville, Ga., after taking an Alford plea to avoid the death penalty.
Article continues below advertisement
Her story is very complicated, but one nagging question remains unanswered. On the day of Amber's death, not only was Boyer not with her daughter who was being babysat by her boyfriend, she wasn't with her in the hours leading up to her murder. How could a woman end up in prison for killing her child, when there is proof they weren't together?
Article continues below advertisement
This is what happened to Amber as told by Christina Boyer.
Boyer's boyfriend, David Herrin, was the last person to see Amber alive. A few days before her death, Boyer "noticed Amber would come back with bruising, facial swelling, and abrasions across her cheeks after being in Herrin's care," per the Team Tina website. When asked about them, Herrin said Amber had fallen down. Boyer was willing to believe this because unlike Herrin's daughter, Amber was quite active and rambunctious.
Around 12:30 p.m., Boyer left Amber with Herrin to drive to the home of an acquaintance whom she met while her psychic abilities were being investigated. It was this friendship that prompted Boyer to move to the middle-of-nowhere Georgia, where she was now being paid five dollars an hour to transcribe notes. After leaving work that evening, Herrin had called to say Boyer needed to come home immediately. He was informed by Boyer's boss and friend that she was already en route.
Article continues below advertisement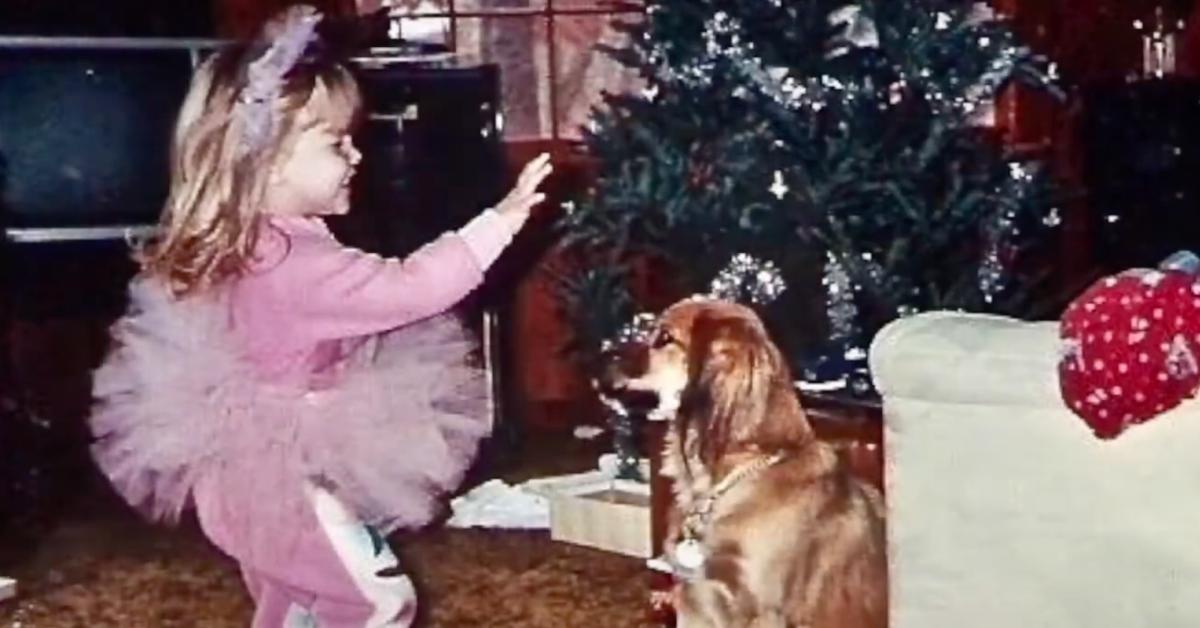 When she arrived back at Herrin's, Boyer said he was waiting for her outside. Herrin claimed he was unable to wake Amber from her nap. Unable to wake her as well, Boyer and Herrin took Amber to the hospital. It should be noted that Herrin did not call 911, but rather waited for Boyer to return to his home.
"My baby isn't breathing," yelled Boyer to a nurse. While her daughter was being looked after, Herrin kept saying "I'm sorry, I'm sorry," while shaking his head. Amber didn't make it, and soon Boyer was arrested. She wasn't allowed to attend her daughter's funeral. So, what happened to David Herrin? How did Boyer end up in prison? For more on this story, stream Demons and Saviors Aug. 2 on Hulu.