Get into the Holiday ~Spirit~ With These Delicious Christmas in July Cocktails!
Christmas came early this year! Get into the holiday spirit and celebrate Christmas in July with these delicious cocktails.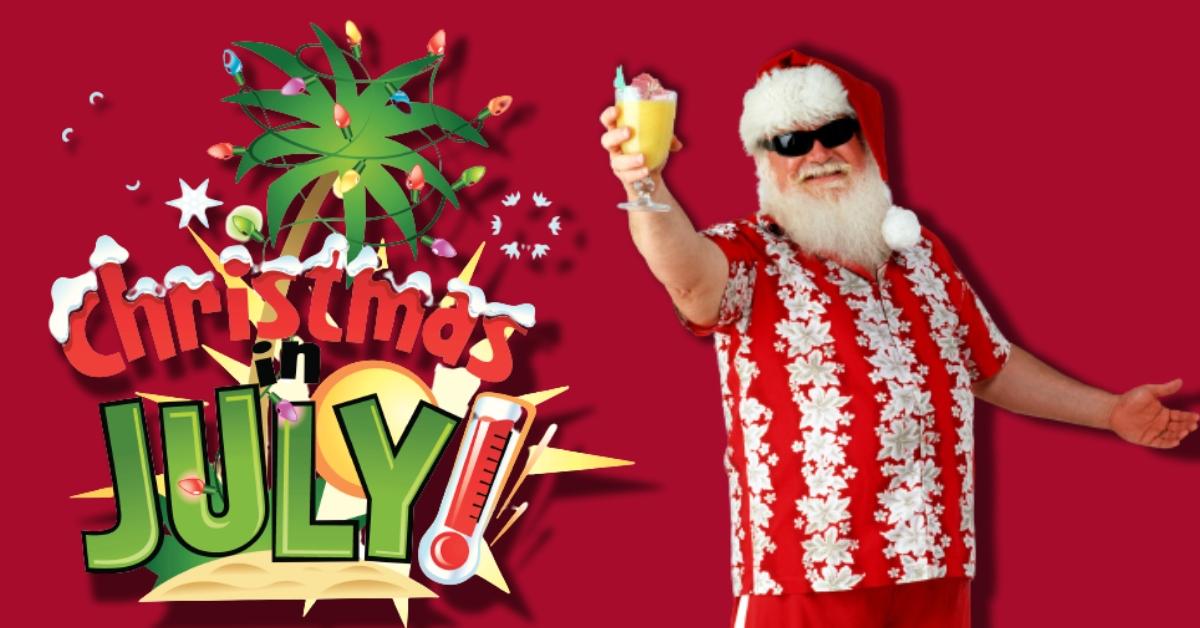 Are you already counting down the days until Christmas? Is the Hallmark Channel's "Christmas in July" movie marathon a staple in your household? With summer nearly over, some people may be getting into the holiday spirit a bit early. And, we think it's never too soon to start celebrating the most wonderful time of the year.
Article continues below advertisement
While some people have sunshine and beach days on their minds, we totally are envisioning a cozy fire, Christmas tunes, and just some overall holiday cheer. So, cool off with these delicious drink recipes that will totally get you feeling a Christmas buzz.
If you love celebrating Christmas in July, we've rounded up a list of our favorite cocktails that will put you in a festive mood. Check 'em out below!
1. Sagamore Fizz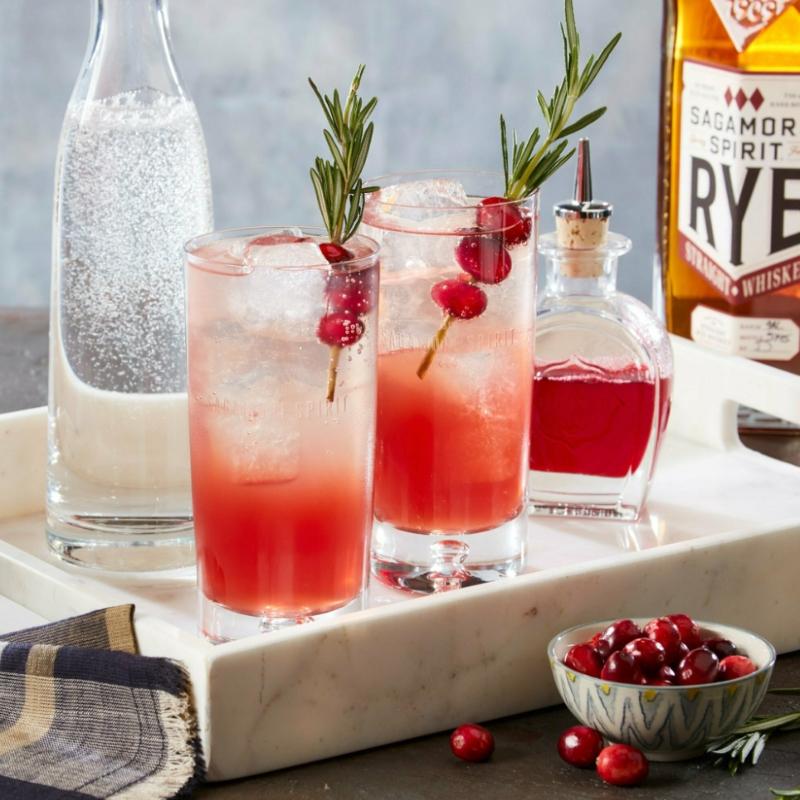 To make this delicious red cocktail, add 1.5 oz Sagamore Spirit Rye Whiskey, 1/2 oz lime juice, and 1 oz spiced cranberry syrup to a shaker and shake vigorously with ice. Next, strain and pour over ice. Finally, top with club soda and garnish with rosemary sprig and cranberries.
Article continues below advertisement
2. Apple Cider Aperol Spritz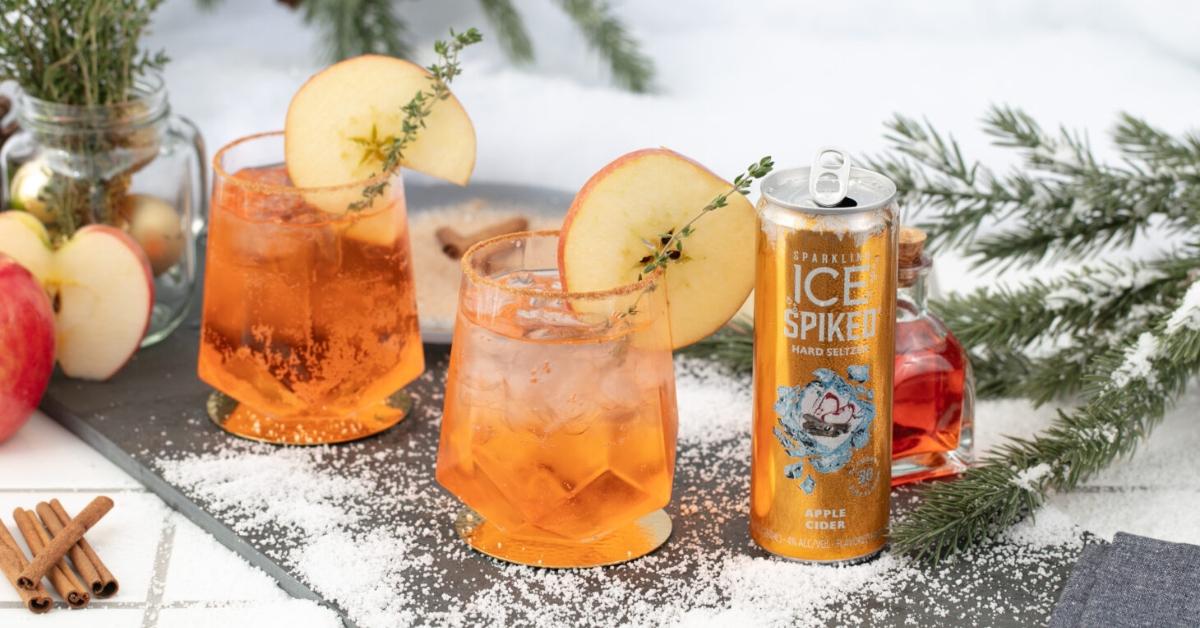 Rim a wine glass with water and dip into a cinnamon-sugar mix. Next, fill the wine glass with ice and add 1 oz Aperol. Fill with 6 oz. Sparkling Ice Spiked Apple Cider​ and stir with a cinnamon stick. Garnish with an apple slice and sprig of thyme. Yum!
Article continues below advertisement
3. 1800 Holiday Punch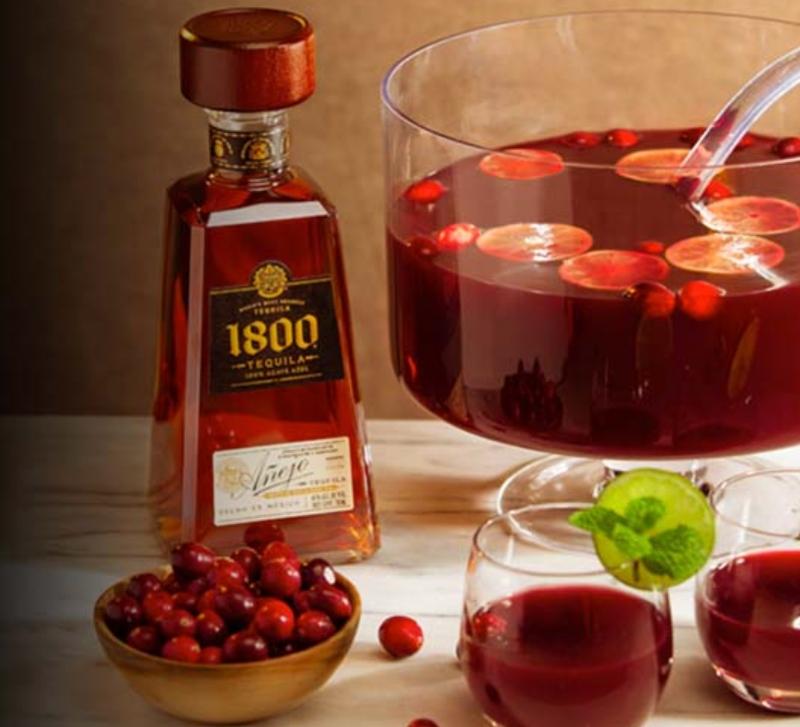 If you're hosting a Christmas in July party, this is the perfect recipe! To make this punch, add 12 oz 1800 Añejo tequila, 1 bottle of red wine, 12 oz cranberry juice, 65 oz clementine juice, 6 oz lime juice, and 6 oz agave syrup to a pitcher with ice and stir to combine. Simply finish with cranberries, mint sprigs, lime wheels, and cinnamon sticks.
Article continues below advertisement
4. The Holiday Honey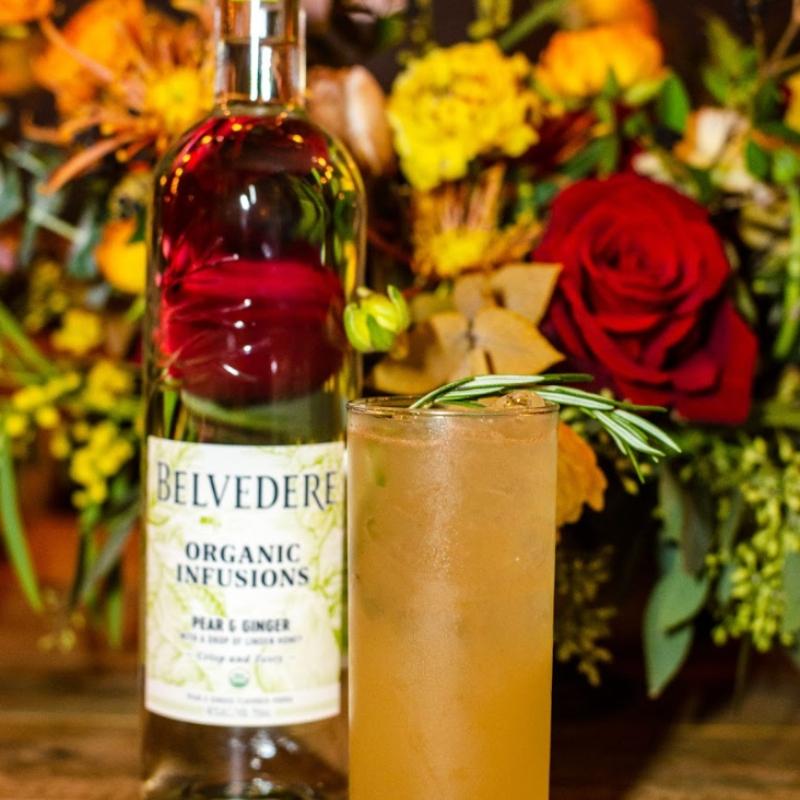 Add a little sweetness to your holiday cocktail! To make, add 1.5 oz Belvedere Pear and Ginger vodka, 3/4 fresh lemon juice, 1/2 oz honey water (2 parts honey to 1 part warm water), and a pinch of cinnamon to a shaker with ice. Shake and pour into a tall glass over fresh ice and top off with 4 oz ginger beer. Garnish with a rosemary sprig and serve.
Article continues below advertisement
5. Dano's Coquito Recipe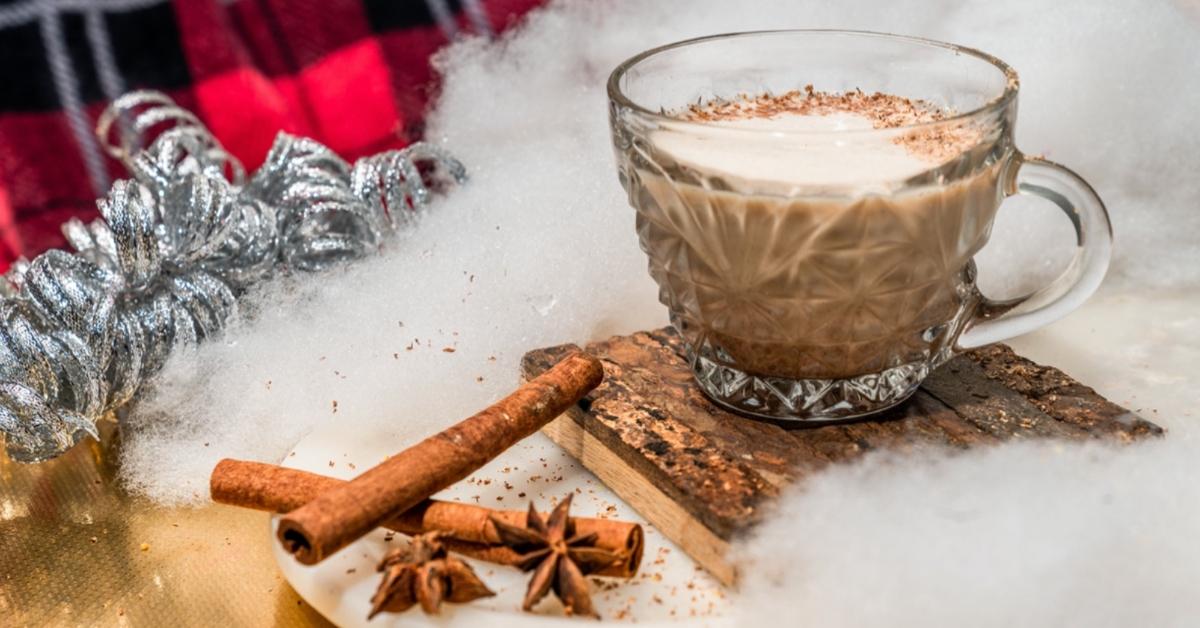 Looking for a dessert cocktail to cool off during the hot summer months? To make this coquito recipe, combine 48 oz evaporated milk, 56 oz condensed milk, 36 oz coconut cream, 25 oz Dano's Reposado, 4 dashes of vanilla bitter, and grated cinnamon and nutmeg. Blend it all together, chill and serve with a cinnamon stick. So good!
Article continues below advertisement
6. Tropicana Código 1530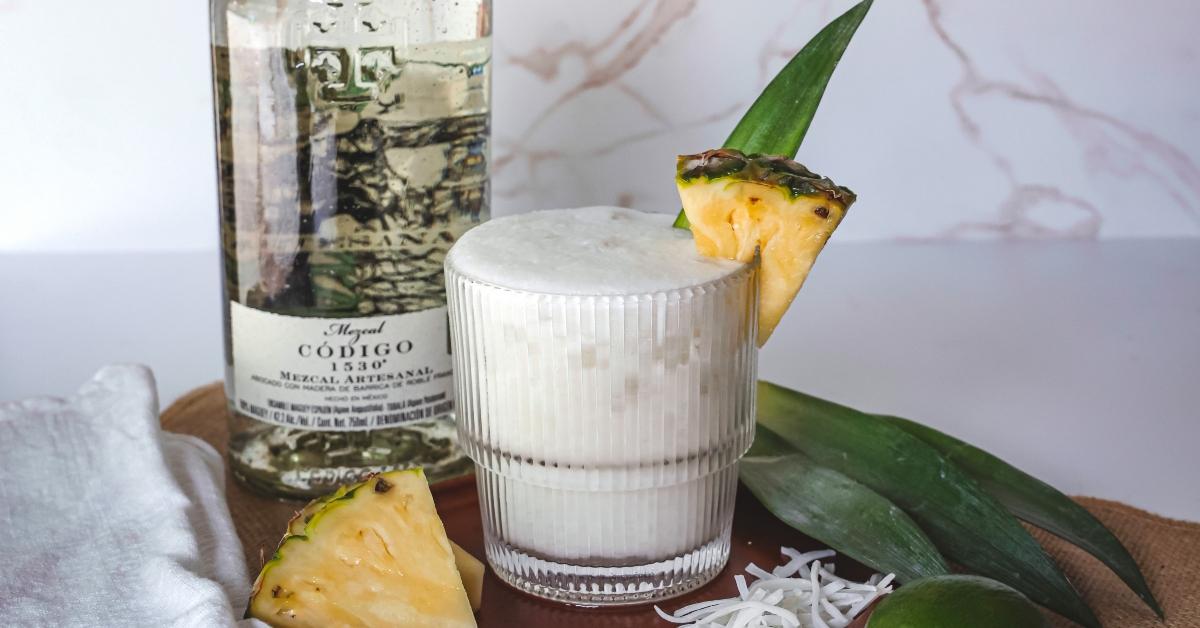 To make this simple coconut cocktail, combine 1.5 oz Código 1530 Mezcal Artesanal, 2 oz pineapple juice, 1 oz coconut cream, and 1 oz lime juice in a shaker. Shake and pour over fresh ice. Garnish with a pineapple wedge and enjoy!
Article continues below advertisement
7. The Fantasy (Spiked) Milkshake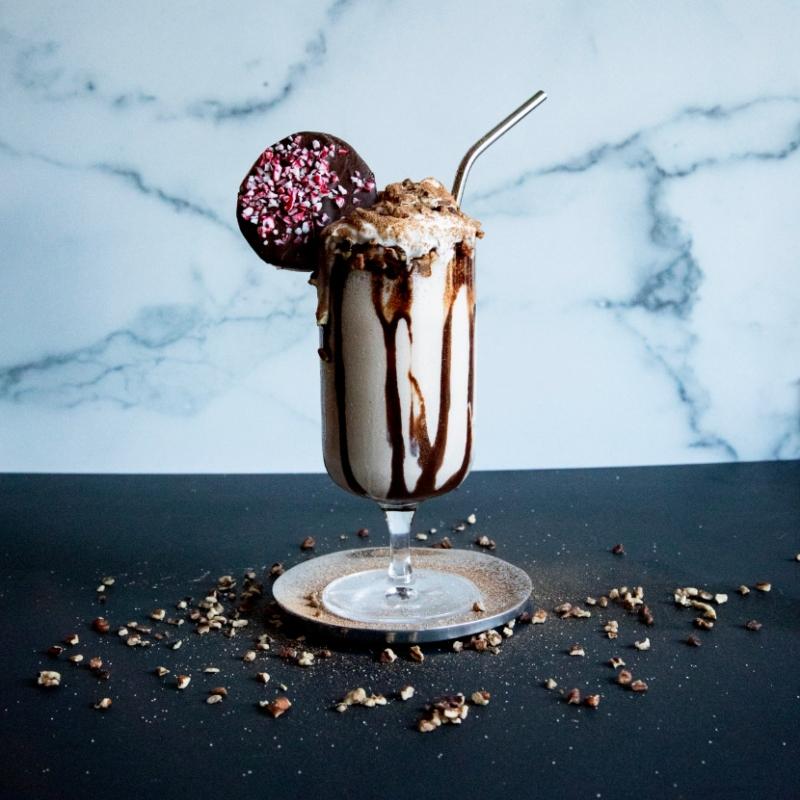 It wouldn't be the holiday season without paying homage to the queen of Christmas herself, Mariah Carey. While you're singing "All I Want for Christmas," create this alcoholic milkshake using Mariah's Irish cream liqueur brand, Black Irish.
To make this cocktail, blend together 1 cup of vanilla ice cream, 3/4 cup milk, and 3 oz Black Irish liqueur until smooth. Next, rim a glass with chocolate syrup and carefully pour the milkshake into the glass. Finally, top with whipped cream and garnish with your favorite garnishes. Yum!
Article continues below advertisement
"Black Irish makes the perfect accompaniment to any summertime soirée. Whether vibing at the beach or boating with friends, I personally love to just sip on Black Irish Salted Caramel (my favorite!) on its own, nice and chilled," Mariah exclusively told Distractify. "Another great option is to mix it into cocktails for a creamy and smooth delight that anyone will love. Trust me on this one, and definitely make sure to keep your radar on Black Irish this summer!"