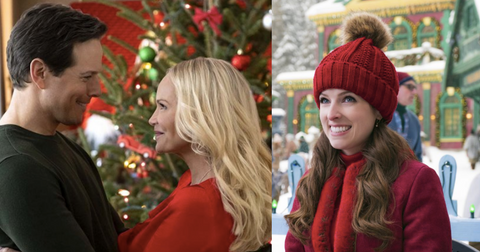 10 Brand New Christmas Movies to Watch... and 10 You Should Skip
By Robin Zlotnick

Updated
December is a month for curling up in your PJs on the couch with a cup of hot cocoa and a rotating carousel of cheesy Christmas movies. But between all the streaming services and the fare from TV Christmas movie giants Hallmark and Lifetime, there are nearly 100 brand new Christmas movies to watch. And only about 80 of them are about a ball-busting professional woman who gets stuck in a small, magical Christmas town and falls in love with the lumberjack who also happens to be the son of the real Santa Claus.
Here are 10 new Christmas movies that are worth your time and 10 that, even with the low standards of the TV Christmas movie, you will probably want to skip.
WATCH: 'Noelle' (Disney Plus)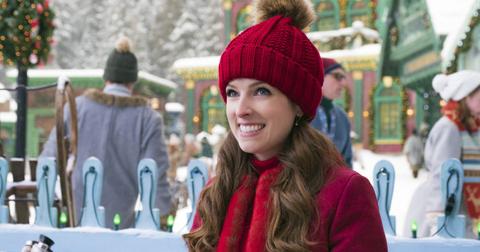 One of the first original releases on Disney Plus, Noelle is the cheery, silly story of the deceased Santa's daughter, played by an ever-plucky Anna Kendrick, traveling south to find her brother (Bill Hader — yes, that Bill Hader), who ran away when Santa's responsibilities proved to be too much for him. The movie is chock full of jokes about how Anna Kendrick doesn't understand life outside the North Pole, and honestly, that's all it needs. They got me every time!
SKIP: 'The Knight Before Christmas' (Netflix)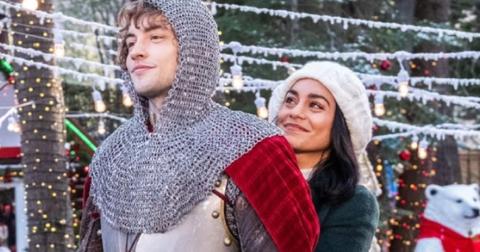 Vanessa Hudgens deserved way better than this hunk of junk of a Christmas movie. The Knight Before Christmas has all the trappings of a perfectly entertaining romp, but somehow the conceit of a knight from the past being transported to modern-day Ohio and falling in love with a schoolteacher falls flat on its armored face.
WATCH: 'Let It Snow' (Netflix)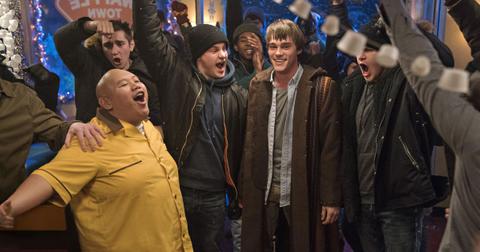 Let It Snow is an adaptation of a John Greene YA novel, and it follows a bunch of high schoolers on their own personal Christmas journeys to love. It's cute and clever and Joan Cusack plays a crazy lady who wears a tin foil hat but is, of course, the wisest one of all.
SKIP: 'A Cinderella Story: Christmas Wish' (Netflix)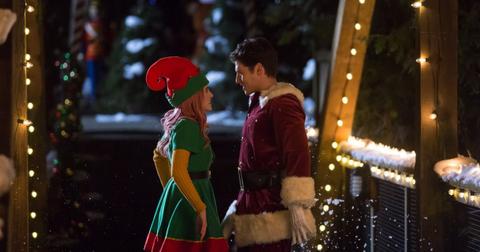 The franchise that started with Hilary Duff and Chad Michael Murray has devolved into a flat, made-for-TV Christmas mess. This installment comes complete with a heroine, her evil stepmother and stepsisters, and a "prince" (a.k.a. rich kid) she falls in love with. The worst part? It's a musical. And the music is bad.
WATCH: 'Christmas in Rome' (Hallmark)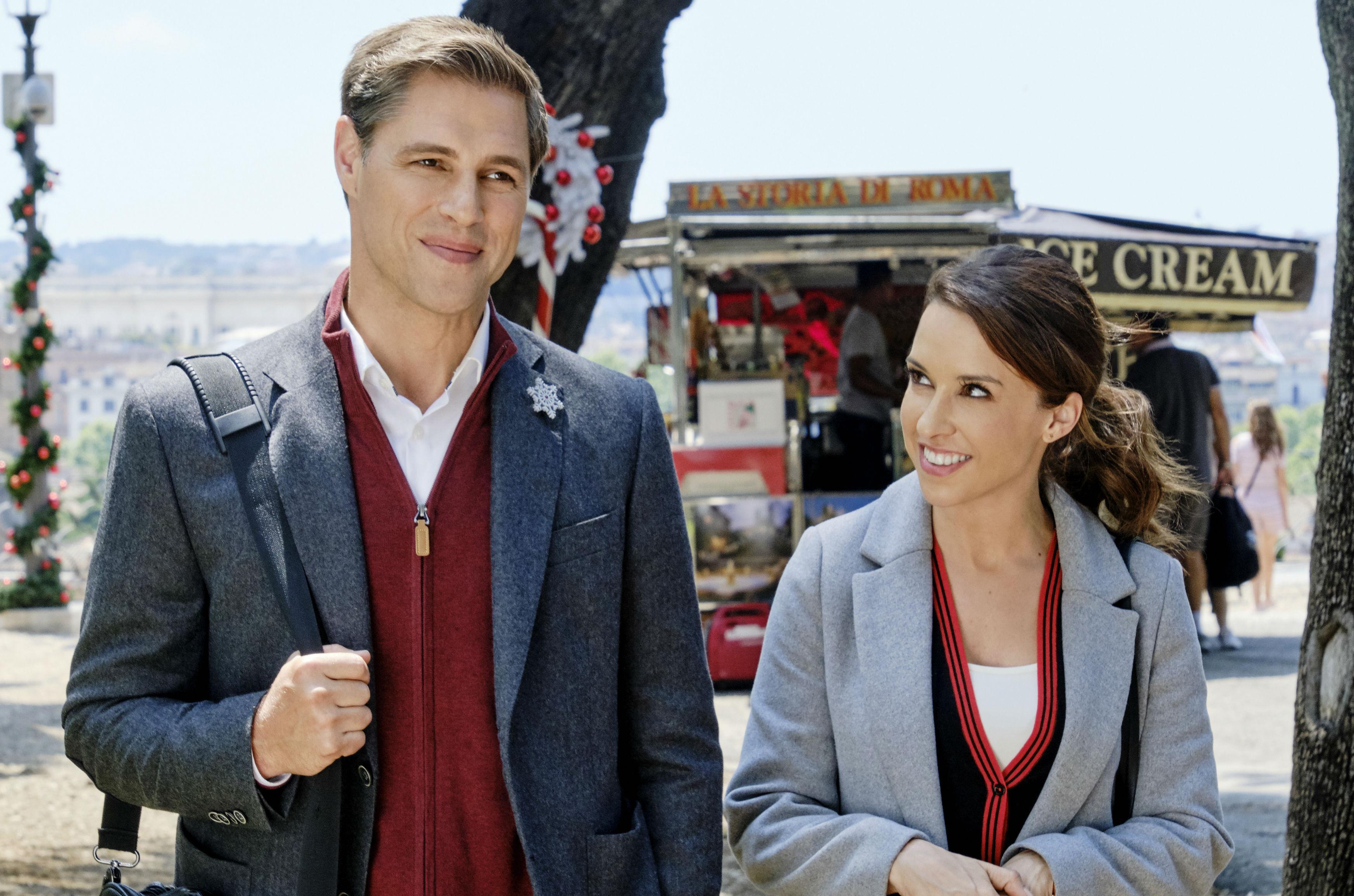 This Hallmark movie was filmed on location in Rome, so the scenery alone is enough to make this a lovely viewing experience, especially when you pair it with a plate of chicken parm, some garlic bread, and a glass of red wine. Not to mention, the stars are Hallmark dream team Lacey Chabert and (the exquisite) Sam Page.
SKIP: 'Nostalgic Christmas' (Hallmark Movies and Mysteries)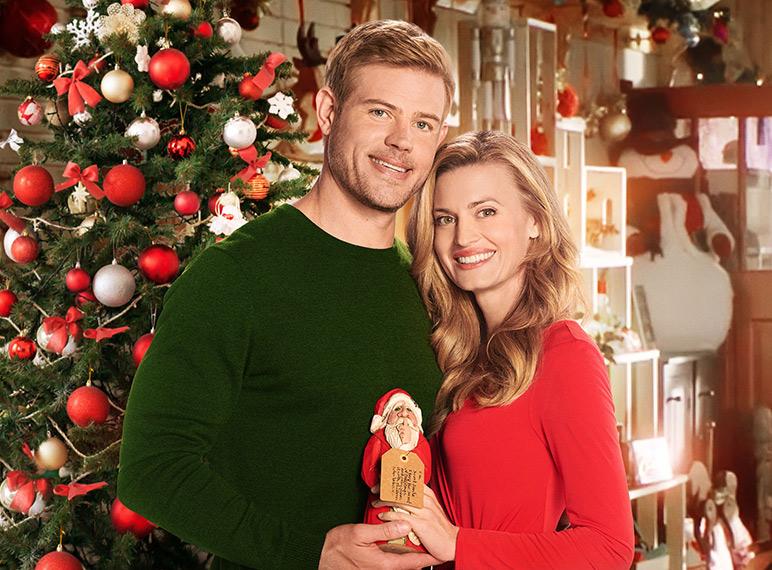 Is Nostalgic Christmas the worst-sounding Hallmark Christmas movie title or is it the worst-sounding Hallmark Christmas movie title? It's like they're not even trying. This one follows the Christmas TV movie formula to a T with no deviations whatsoever. We're talking a woman with a "fast-paced career in New York" who visits her hometown in Maine, where her dad is set to sell his toy shop. But then she meets a handsome widower and rethinks everything in her entire life, including the career she worked so hard for.
WATCH: 'A Christmas Prince: Royal Baby' (Netflix)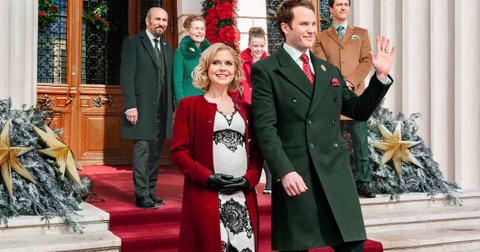 There's something about the Christmas Prince movies that make them go down easy, and Royal Baby will most likely be no exception. Rose McIver plays her part with just enough of a wink to the audience, and Aldovia is the perfect made-up country setting.
SKIP: 'Christmas Wishes and Mistletoe Kisses' (Hallmark)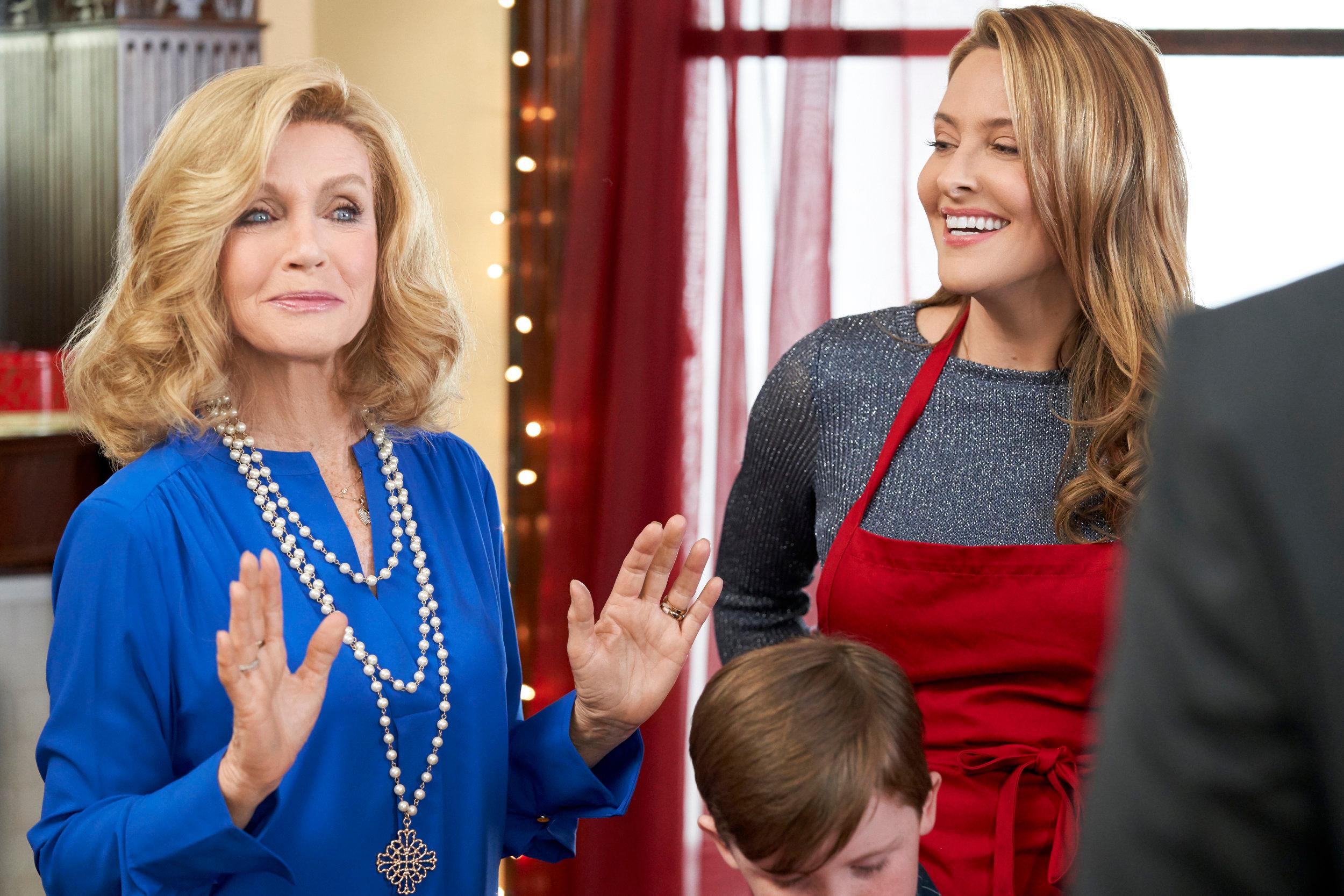 I'll let the eye-roll-inducing description of this monstrosity speak for itself: "Abbey is hired to decorate the estate of businessman Nick. She must break down the wall between the two of them while keeping the holiday spirit alive." Basically, rich people being rich and falling in love amid fancy twinkle lights.
WATCH: 'Hallmark Hall of Fame: A Christmas Love Story' (Hallmark)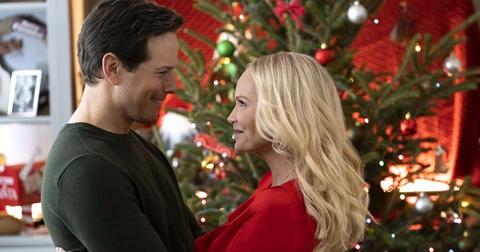 This movie has at least two massive things going for it and those things are Kristin Chenoweth and Scot Wolf. In case you're still not convinced, Kristin plays the director of a youth choir and Scot plays a widower whose son is in the group. That's it! That's all it is! But that's all it needs to be.
SKIP: 'Sense and Sensibility and Snowmen' (Hallmark Movies and Mysteries)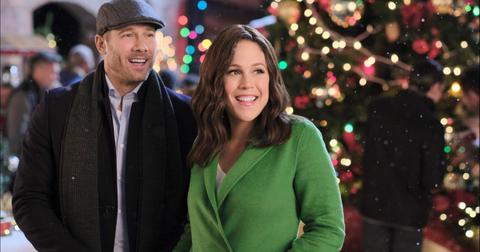 Poor Jane Austen is rolling around in her grave thanks to Sense and Sensibility and Snowmen. It's a "loose" adaptation of the novel, one that turns Elinor and Marianne into Ella and Marianne, Christmas party planners. Both actors in this still look like they're staring off into the distance and wishing they were on vacation far, far away from this jumbled literary mess.
WATCH: 'Christmas at Dollywood' (Hallmark)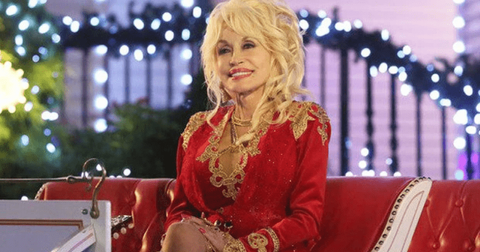 Danica McKellar (Winnie Cooper herself!) stars in this instant Hallmark classic as an event planner who leaves New York and returns to Tennessee to plan Dollywood's Christmas celebration. I know what your question is and the answer is yes. Dolly Parton makes an appearance as herself, which solidifies this movie's position in the "watch" column no matter what else happens in it.
SKIP: 'The Christmas Temp' (Lifetime)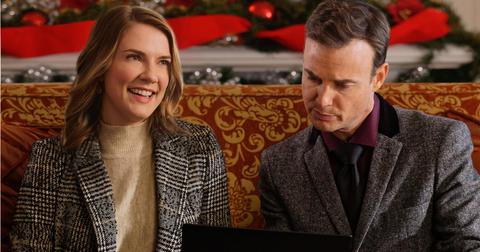 How much of a drag does The Christmas Temp sound like? I don't want to think about slaving away at random awkward desk jobs this holiday season. And it gets worse. It's about an "out-of-work artist" who joins a Christmas temp agency (not a thing) and then falls in love with the temp agency's HR manager. This reeks of murky, gross unprofessional behavior and I want no part of it.
WATCH: 'Holiday Rush' (Netflix)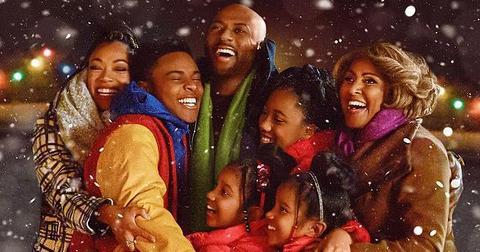 Romany Malco plays "Rush," a radio DJ and widower with four kids who's left in a lurch for the holiday season when he's taken off the air. This movie has everything, including precocious twin daughters who are way too intelligent for their age. The family has to learn to pare back their "bougie" lifestyle, no doubt learning along the way that the important things can't be bought anyway.
SKIP: 'A Godwink Christmas: Meant for Love' (Hallmark Movies and Mysteries)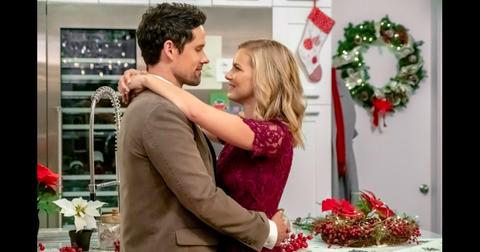 I don't even know where to start with this one. Christmas? And god?! I don't think so. Everyone knows Christmas is a pagan holiday. But A Godwink Christmas: Meant for Love is here to put the Christ in Christmas whether we want it or not (we don't!!!). It's a sequel to the 2018 A Godwink Christmas. I say if you have to watch another movie about god and Christmas to understand this movie about god and Christmas...skip it.
WATCH: 'Klaus' (Netflix)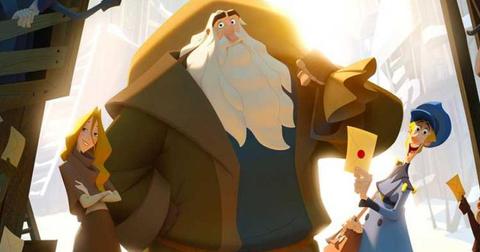 Klaus is one of the very few direct-to-streaming animated Christmas movies out there this year, and it seems totally delightful. The animation is interesting — seemingly innovative and classic all at the same time — and with cast members like J.K. Simmons, Jason Schwartzman, Rashida Jones, and Joan Cusack, it's sure to be a winner. Definitely one to watch with the whole family.
SKIP: 'The Magical Christmas Shoes' (Lifetime)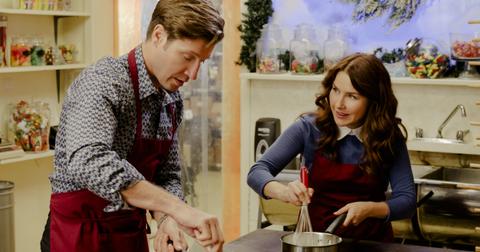 Ah, there's nothing like the intersection of Christmas and capitalism. In The Magical Christmas Shoes, a pair of — you guessed it — magical Christmas shoes help Kayla rediscover her Christmas spirit and fall in love. Too bad there aren't magical new job shoes or magical affordable three-bedroom house shoes. I could really use a pair of those.
WATCH: 'Holiday in the Wild' (Netflix)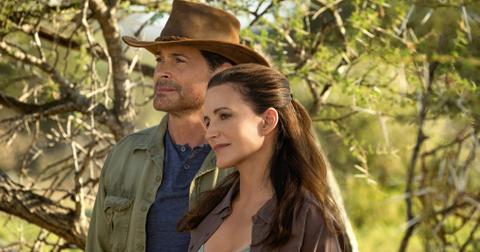 Listen, I am not telling you Holiday in the Wild is a good movie. It's not. It's silly and cheesy in all the regular ways. But there are African animals and you get to look at them, and how many Christmas movies can you say that about? Zero. So this is better than a Christmas movie without baby elephants. Plus, Kristen Davis and Rob Lowe aren't the worst people to look at for one hour and 26 minutes.
SKIP: 'The Mistletoe Secret' (Hallmark)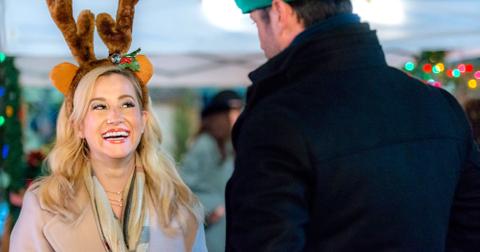 Former American Idol contestant Kellie Pickler stars in this Christmas clunker and oh my goodness, I could not even get through the trailer. I know that Southern people tend to move at a slower pace and all that, but Kellie speaks every sentence like she's falling asleep while saying it... because she probably was.
WATCH: 'A Christmas Movie Christmas' (UPtv)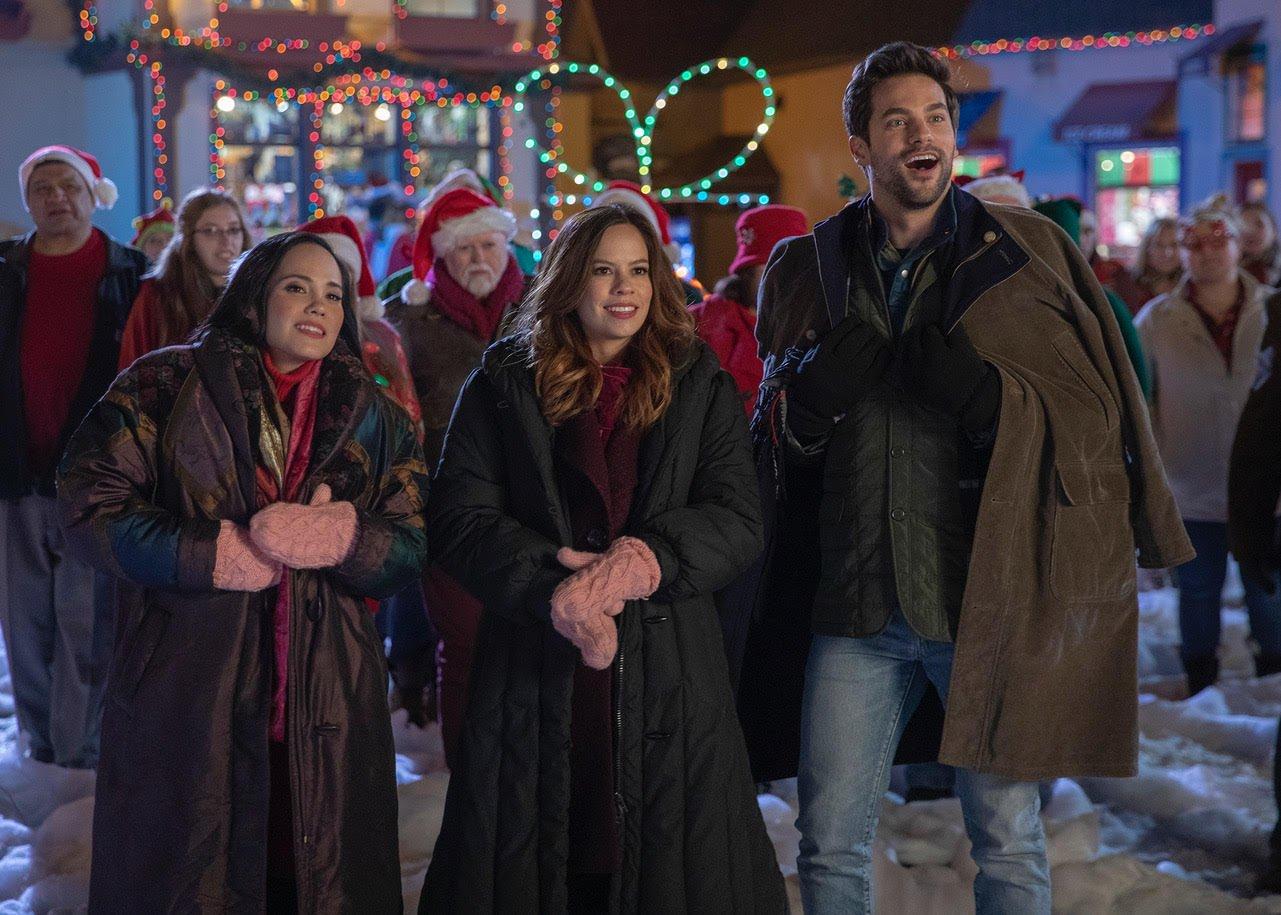 If it's meta, I fall for it. A Christmas Movie Christmas follows in the footsteps of movies like Isn't It Romantic? and has its Christmas-movie-loving main character wake up one day inside one of the cheesy Christmas movies she loves so much. Sounds cute, right? I don't know what this UPtv* is, but they know what they're doing.
*Upon further googling, I found that UPtv used to be the Gospel Music Channel.
SKIP: 'Time for You to Come Home for Christmas' (Hallmark Movies and Mysteries)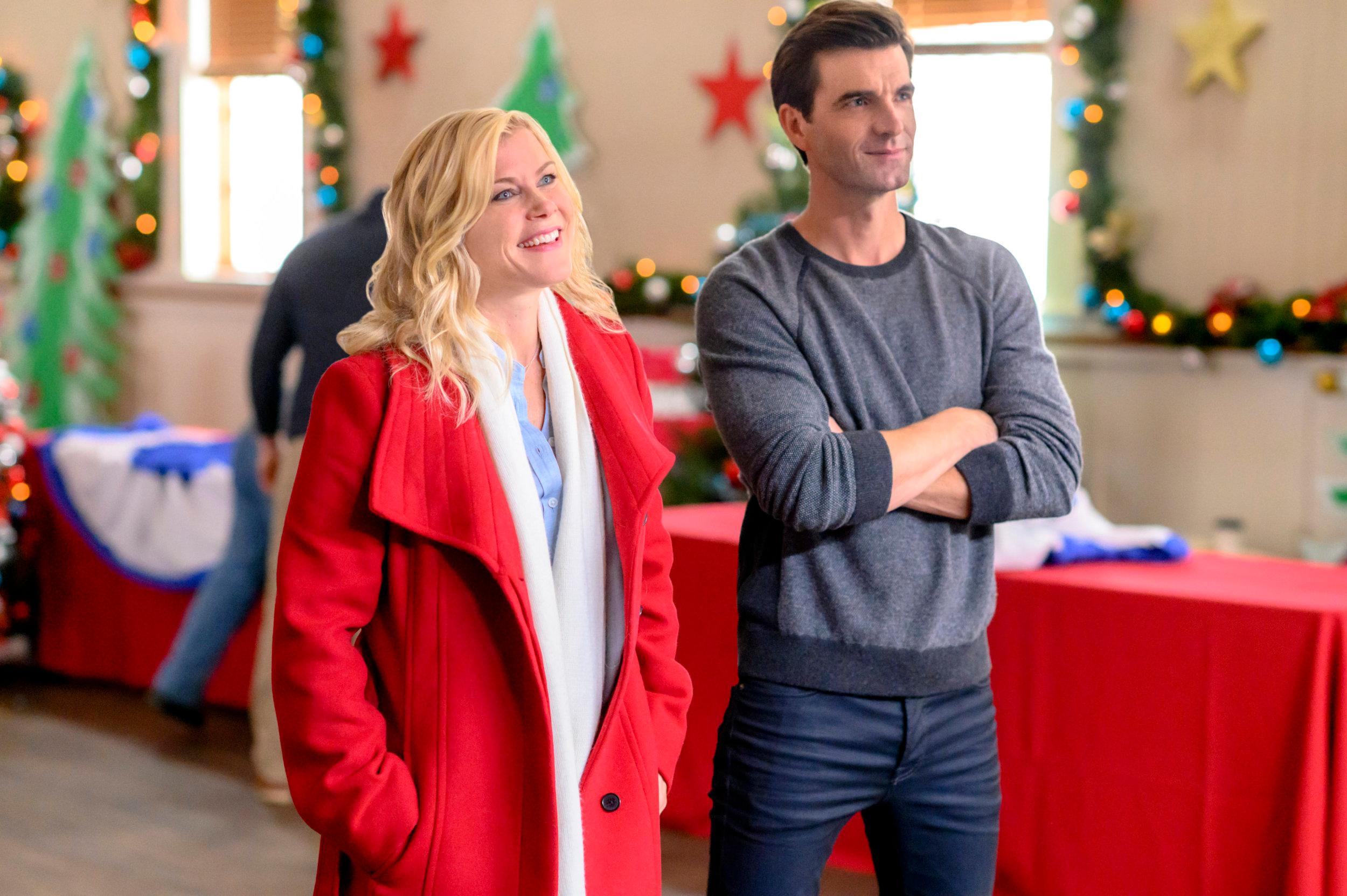 Um, Time for You to Come Home for Christmas sounds like a threat. It may be a play on a Blake Shelton song of a similar name, but it's not working for me, Hallmark! It's the sequel to last year's Time for Me to Come Home for Christmas, which is mildly less terrifying, but bottom line is... not into it! It has the added sadness of being about veterans and widows trying to "find their smiles" again.