Despite That Lip Tattoo, Christopher Romero and Madi Monroe Have Reportedly Broken Up
Who Is TikTok star Christopher Romero? Here's what to know about the 19-year-old social media star, including his breakup with Madi Monroe.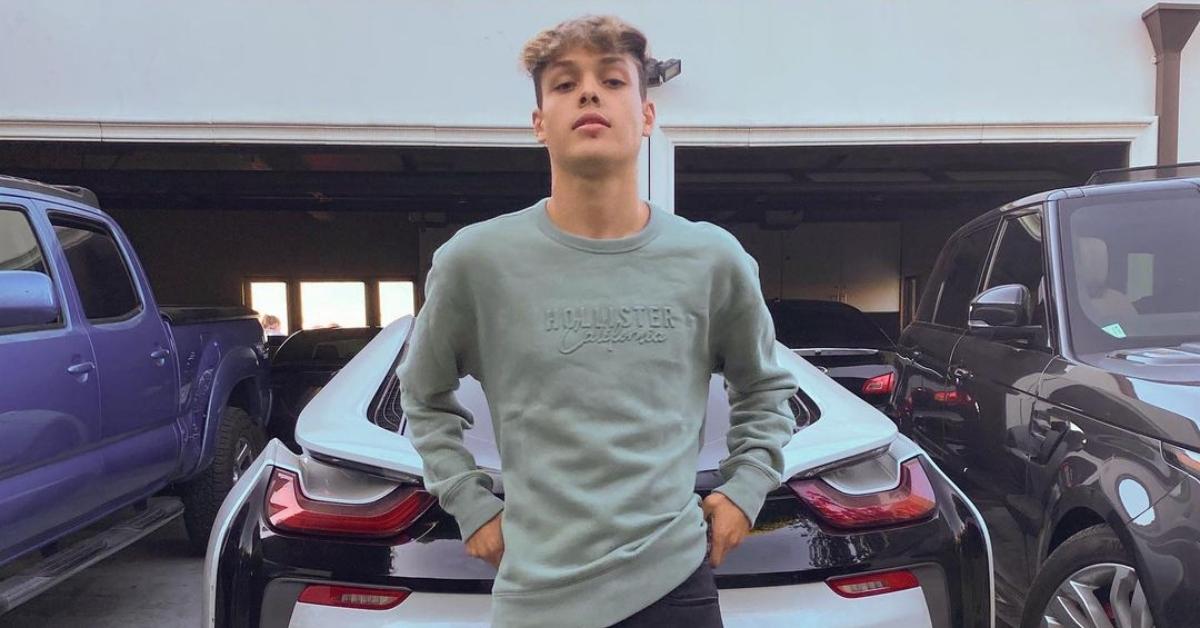 TikTok influencer Christopher Romero is part of the social media collective "Club House For the Boys." The 19-year-old rising star certainly has a ton of followers (5.4 million to be exact) on TikTok and continues to entertain legions of fans with his funny and entertaining videos.
Keep reading to find out more about Christopher!
Article continues below advertisement
TikTok star Christopher Romero was dating fellow influencer Madi Monroe.
If you follow the teen influencer on his personal channels, you'll see that he regularly shares videos and photos with the popular social media star Madi Monroe. Besties with social media stars like Charli D'Amelio and Nessa Barrett, Madi is also part of a popular TikTok collection known as "Not a Content House."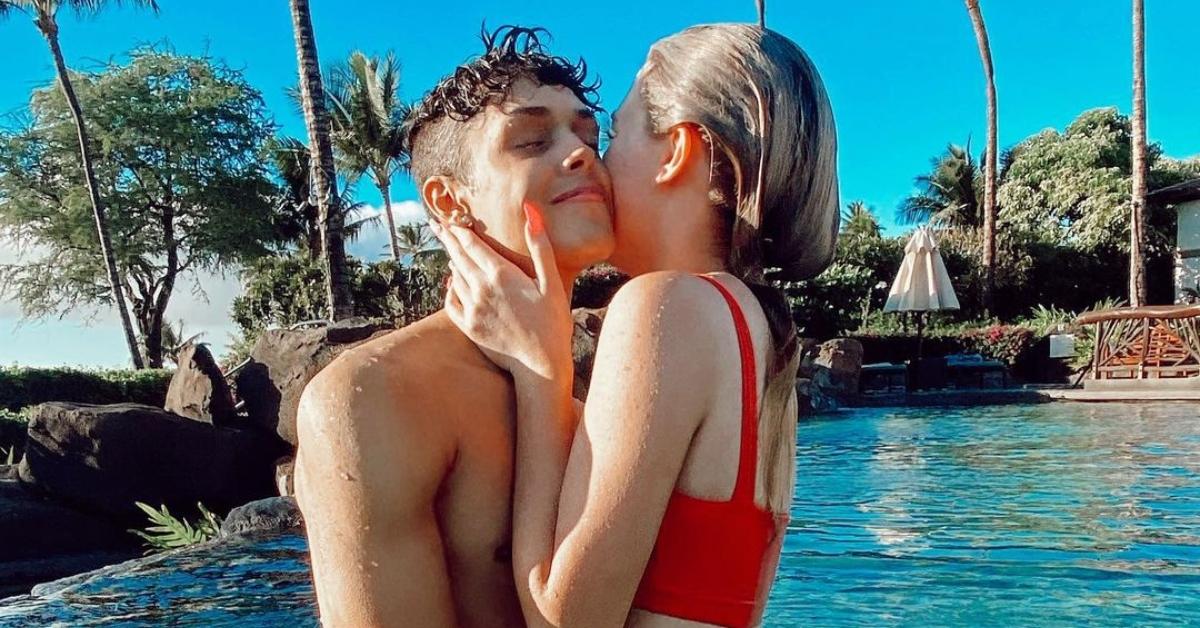 Article continues below advertisement
It seems both Christopher and Madi most likely met through mutual TikTok friends and started dating in 2019. They celebrated their one-year anniversary in August of 2020.
"1 year with my lil beb. I love u more then [sic] words can explain! Idk how u put up with me this long. but I appreciate u sm! u have changed my life in so many ways that I'm forever grateful for," Christopher captioned an Instagram snap of the happy couple.
The pair are constantly appearing in one another's TikTok videos, participating in viral dance trends and challenges.
Article continues below advertisement
To celebrate their anniversary, Christopher seemingly decided to get his first collection of tattoos, which featured a shoutout to his girlfriend. Yes, the teen heartthrob got his girlfriend's name tattooed on his inner lip. You know how they say you shouldn't get your significant other's name tattooed on your body? Well, it turns out there's a reason for that ...
Article continues below advertisement
Christopher and Madi Monroe have now broken up.
As of late October 2020, it looks as though Chris and Madi are no longer together, breaking the hearts of the many fans who shipped them. It's not totally clear what led to the breakup, but a young woman named Paulina Hernandez (who claims to be a friend of both Chris and Madi) has suggested that it may have been caused by infidelity on Chris' part.
In a now-deleted TikTok, Paulina shared screenshots of Christopher flirting with her via text. She later made another TikTok video clarifying that the texts were old, but that Chris nonetheless has a history of cheating on Madi.
Article continues below advertisement
Christopher Romero was previously known on Musical.ly.
Before TikTok, many young teens had Musical.ly accounts. Though the app was eventually dismantled and converted into TikTok, Christopher already had a large following on the app in 2017. At the time that he was starting to become well-known on Musical.ly, he was dating fellow content creator Karina Conti.
Article continues below advertisement
Christopher's ex-girlfriend Karina was featured on his YouTube channel at the time. However, the duo parted ways, splitting up in 2018.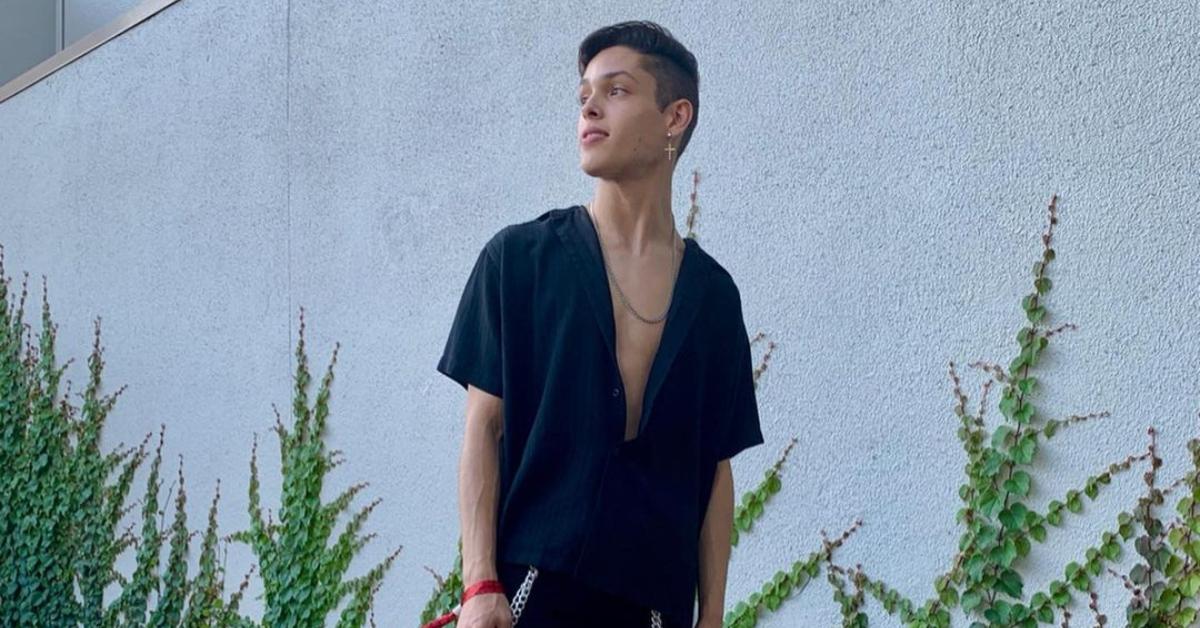 Article continues below advertisement
Christopher reportedly hid his interest in social media from his family.
According to multiple reports, Chris did not initially tell his mom about his interest in having a social media career. But after he started to gain a following on social media, he admitted to his mom that he would like to continue to pursue a job as a content creator (which she accepted).
According to Facts Ninja, the Colorado native was first recognized by a fan while at a Sam's Club in his home state. The outlet reports that he was there with his mom and a fan came up to his table to ask for a picture. At the time, his mom had no idea that her son was a rising social media star.