Chucky Confirmed He Has a Genderfluid Kid, and the Internet Absolutely Loves It!
Fans of the 'Child's Play' franchise finally got confirmation that Chucky has a genderfluid kid. Reactions range from excited to very excited!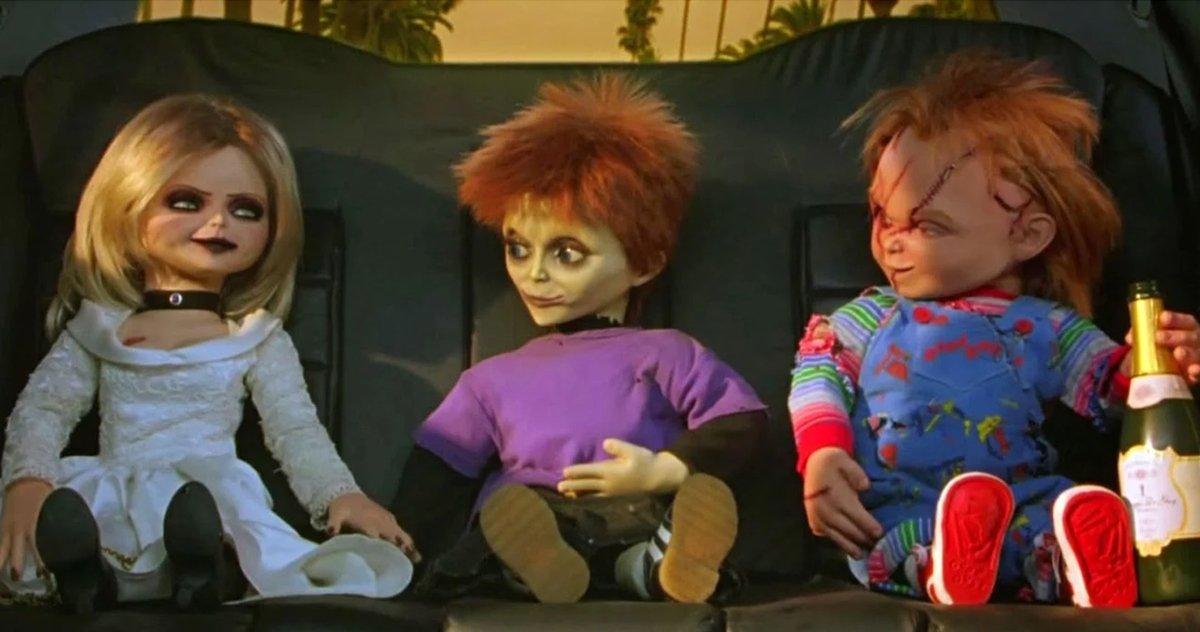 Who could have ever predicted that an iconic character like Chucky would fully accept the fact that he has a genderfluid kid? Apparently, the doll has the soul of a serial killer and a heart of gold. In the new Chucky series, based on the Child's Play franchise, Chucky confirms that his child is genderfluid during a touching moment with the show's openly gay protagonist, 14-year-old Jake Wheeler (Zackary Arthur).
Article continues below advertisement
Who is Chucky's genderfluid child?
You might be wondering how a killer doll even has a kid in the first place. It all started in Bride of Chucky when Chucky (voiced by Brad Dourif) meets Tiffany Valentine (Jennifer Tilly), who is human. Tiffany suffers from hybristophilia, which is when someone is sexually attracted to a person who commits crimes.
Eventually, Chucky, using the same dark magic he used on himself, puts Tiffany's soul into a doll. It's a classic love story wherein Tiffany gives birth to a doll at the end.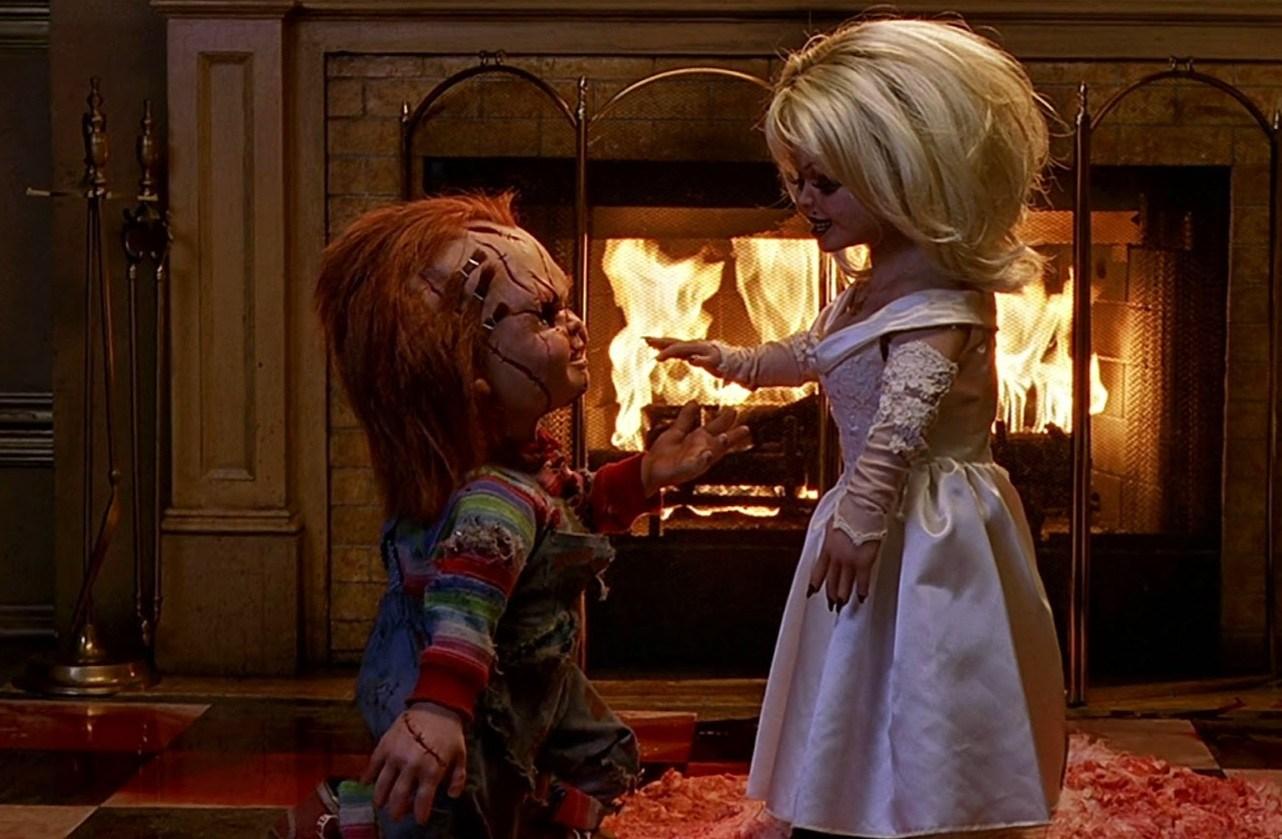 Article continues below advertisement
This leads us into Seed of Chucky where we finally meet their child. While fighting over what gender they both prefer — Chucky wants a boy and Tiffany wants a girl — they are stopped by their kid who says, "Sometimes I feel like a boy. Sometimes I feel like a girl. Can I be both?" And thus we are properly introduced to Glen/Glenda.
The 'Child's Play' franchise has a long history of LGBTQ representation.
The franchise's creator and writer, Don Mancini, is openly gay. In an interview with the Advocate, he said, "The filmmakers in the horror genre that I've always loved … create this really interesting, aesthetic intersection between violence and beauty and glamour. And that really attracts me. And I think there is something fundamentally queer about that, this sort of operatic viewpoint on the horror genre."
Article continues below advertisement
Beyond Glen/Glenda, there have always been nods to the queer community in the Child's Play world created by Mancini. He intentionally cast Jennifer Tilly, who had established herself as a gay icon long before the movie with roles in movies like Bound. In Cult of Chucky, Chucky is able to possess a woman's body and continues his relationship with Tiffany while she is human. And Chucky ends up in a family with a lesbian couple in Curse of Chucky.
Article continues below advertisement
How was Glen/Glenda's genderfluid status confirmed?
In Episode 2 of Chucky, the devious doll reads Jake's diary and discovers his crush on a fellow classmate named Devon (Björgvin Arnarson). When Jake confronts him, Chucky tells him about Glen/Glenda. When Jake asks Chucky if he's cool with it, Chucky says, "I'm not a monster, Jake." It's a brilliant move that asks viewers to examine the concept of a murdering, sadistic doll, possibly being more accepting than some human beings.
We don't need any more proof that Jennifer Tilly is an ally, but here's more. For reasons we don't understand (a very bizarre joke perhaps), the Texas Department of Public Safety tweeted out a fake Amber alert in January 2021 for Chucky and Glen. By Glen's gender it read "male." Jennifer tweeted a response to this which simply read, "Under gender for Glen it should say non-binary."