You're 'Bound' to Recognize the Actress Playing Lauren's Mom on 'New Amsterdam'
Fans of 'New Amsterdam' have been blessed with a familiar face playing the role of Lauren's mom. So, who is the iconic actress?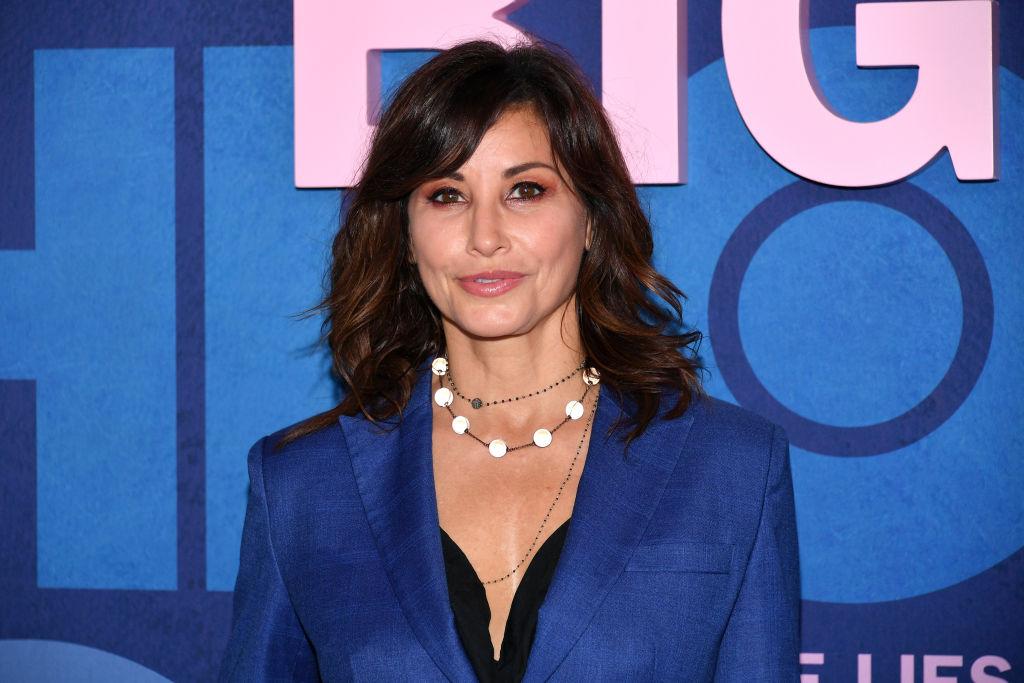 The last time we saw Lauren Bloom's (Janet Montgomery) mom on New Amsterdam, she was getting her own daughter's birthday wrong. And not just the date, she wasn't even in the right season, yikes. What kind of mother forgets her own daughter's birthday? Evidently, one with a drinking problem who is just trying her best. So, what actress is perfect for a role this comedically tragic? We have all the information on who is playing Lauren's mom in New Amsterdam.
Article continues below advertisement
Who is Lauren's mom on 'New Amsterdam'?
If you're trying to place the face of the actress playing Lauren's mom on New Amsterdam, then look no further than countless movies and television shows that date back to 1985 and 1986, respectively. Gina Gershon, who plays Jeanie Bloom, has been acting since the '80s, and we're beyond glad there appears to be no end in sight. It would be impossible to list all of her many films and shows, so we'll highlight a few of our faves.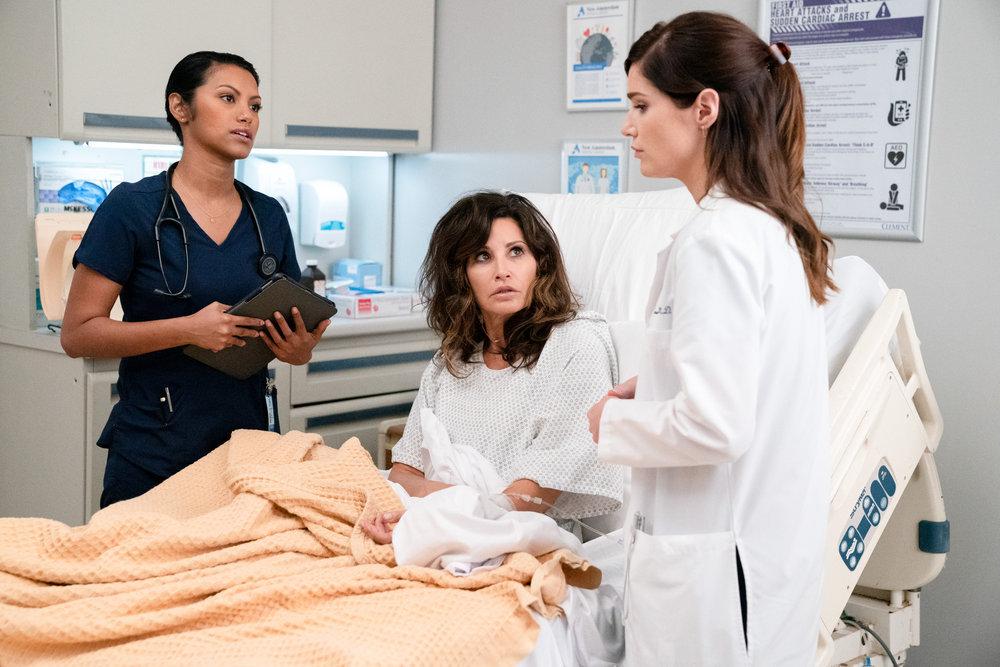 Article continues below advertisement
Fans of the Aaron Spelling Television Universe (The Love Boat, Dynasty, Beverly Hills, 90210) will remember Gina Gershon on a three-episode arc of Melrose Place in 1993. In it, she played a waitress who introduced one of the show's main characters to a Hollywood madame undoubtedly inspired by actual Hollywood madame Heidi Fleiss.
Her next incredibly memorable role is the one that jumpstarted her status as a gay icon. In the movie Bound, Gina Gershon plays a lesbian ex-con being seduced by Jennifer Tilly's Violet, who is dating Joe Pantoliano's Caesar, a money launderer for the mafia. Together they come up with a plan to rob Caesar of $2 million. Gina ended up firing her talent agents over this after they cautioned her against taking the role, claiming that playing a lesbian would ruin her career.
Article continues below advertisement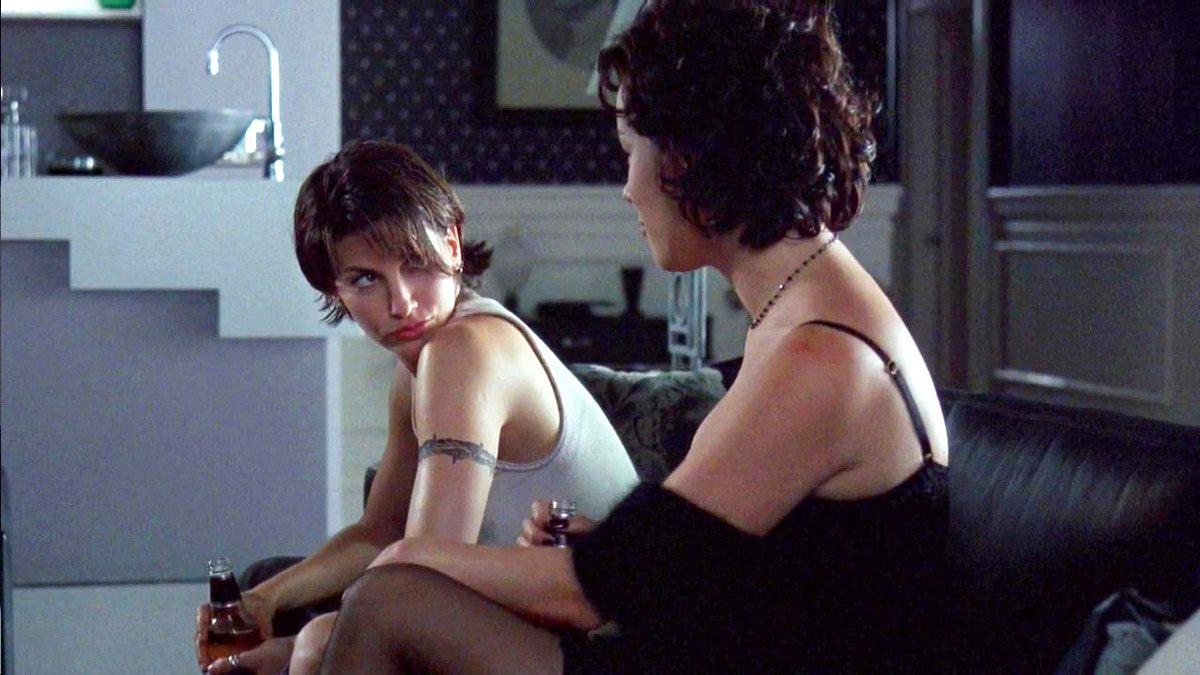 And of course, no one will ever be able to forget Gina Gershon in Showgirls, which earned her a nomination for a Razzie Award for Worst Supporting Actress. And while the movie was a huge flop, her performance has gone down as a campy cult favorite. Who can forget such brilliantly delivered lines such as "It's amazing what paint and a surgeon can do"?
Article continues below advertisement
Gina Gershon is more than an actress.
In 2006, Gina played the Jew's harp on the Scissor Sisters song "I Can't Decide." She also played on the re-release of Paul Simon's "I Do It for Your Love," which was an updated version with Herbie Hancock for his album "Possibilities."
She officially seals the deal as a triple threat because Gina is also a published author. Gina and her brother wrote a children's book in 2007 called Camp Creepy Time: The Adventures of Einstein P. Fleet. Then, in 2012, she wrote her first adult book, In Search of Cleo: How I Found My Pussy and Lost My Mind, and it's not what you think.
Article continues below advertisement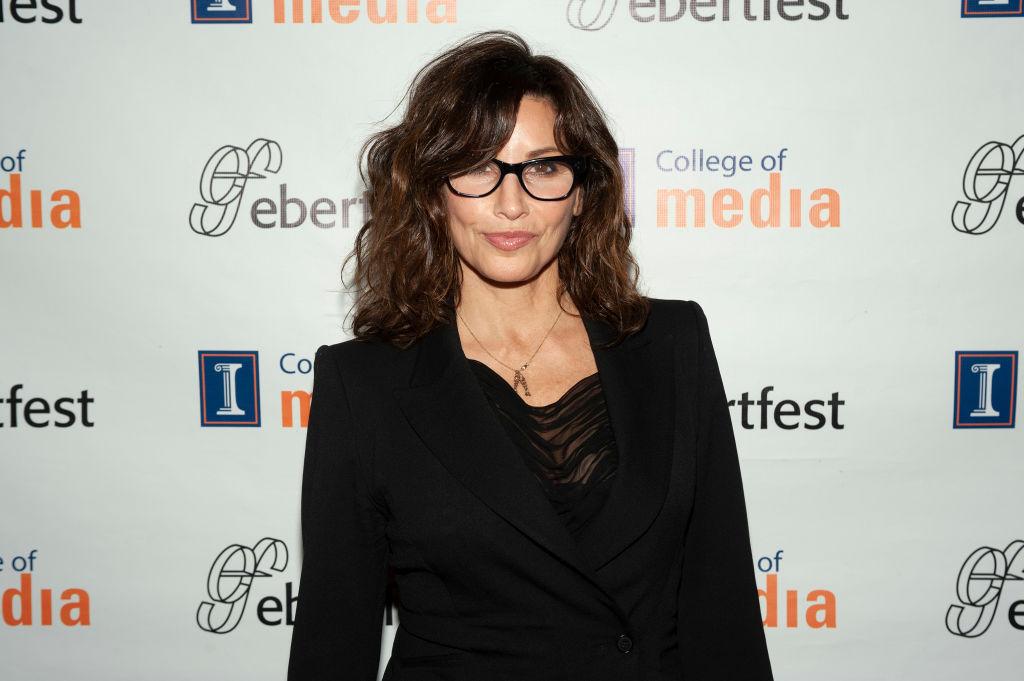 The book is actually about her cat Cleo and a very harrowing time that she lost her for two months in Los Angeles. Gina was so crazy during this adventure she even spoke to a pet psychic who was recommended to her by Ellen DeGeneres. In an interview with USA Today, Gina gushed about Sonia, the pet psychic, "As it turned out, all the stuff she said was true." These days Gina is mostly acting, which requires very few animal psychics.
New Amsterdam airs Tuesdays at 10 p.m. EST on NBC.