What Happened to Heather Locklear? 'Melrose Place' Star Returns to Television
What happened to Heather Locklear? The 'Melrose Place' star returns to television in Lifetime's 'Don't Sweat the Small Stuff.' Details.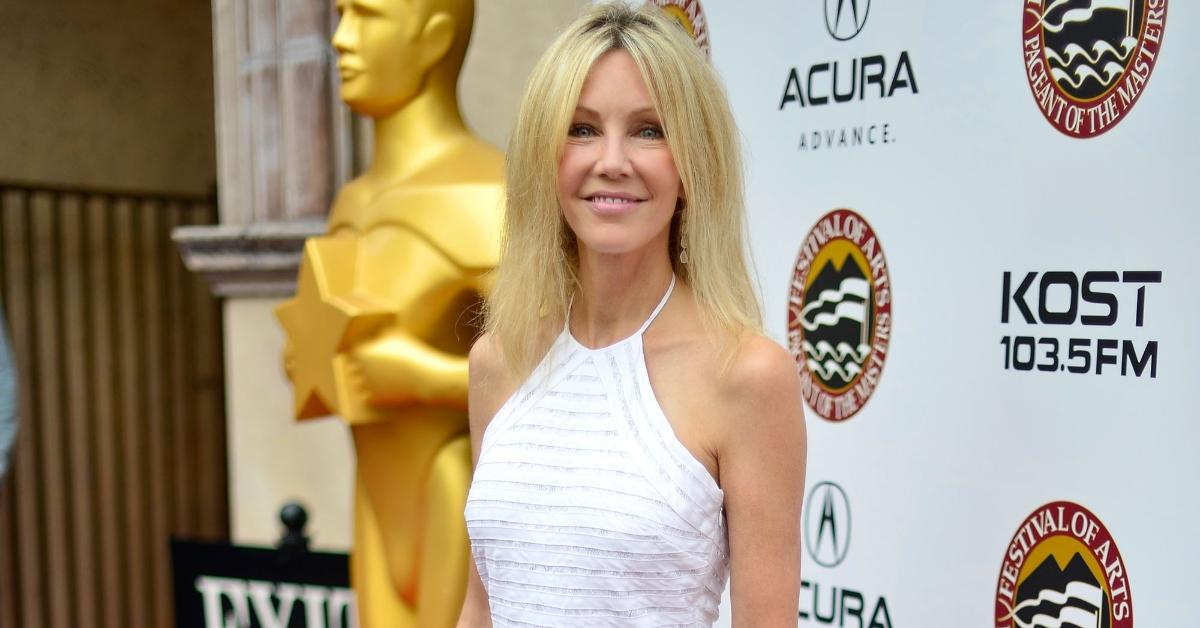 She's making her return to the small screen.
Heather Locklear will star in Lifetime's upcoming made-for-TV movie, Don't Sweat the Small Stuff: The Kristine Carlson Story, as the title character. The movie is based on the book series Don't Sweat the Small Stuff by Kristine's late husband, Richard Carlson, who passed away in 2006.
Article continues below advertisement
Don't Sweat the Small Stuff follows Kristine as she is forced to deal with her husband's tragic passing. She must navigate being a single mom and deal with being the face and voice of the "Don't Sweat the Small Stuff" brand.
"Looking deep inside herself, Kristine comes to understand the true essence of emotional authenticity and not sweating the small stuff, which leads to the resilience and confidence needed to carry on the legacy of the beloved brand," the Lifetime synopsis reads.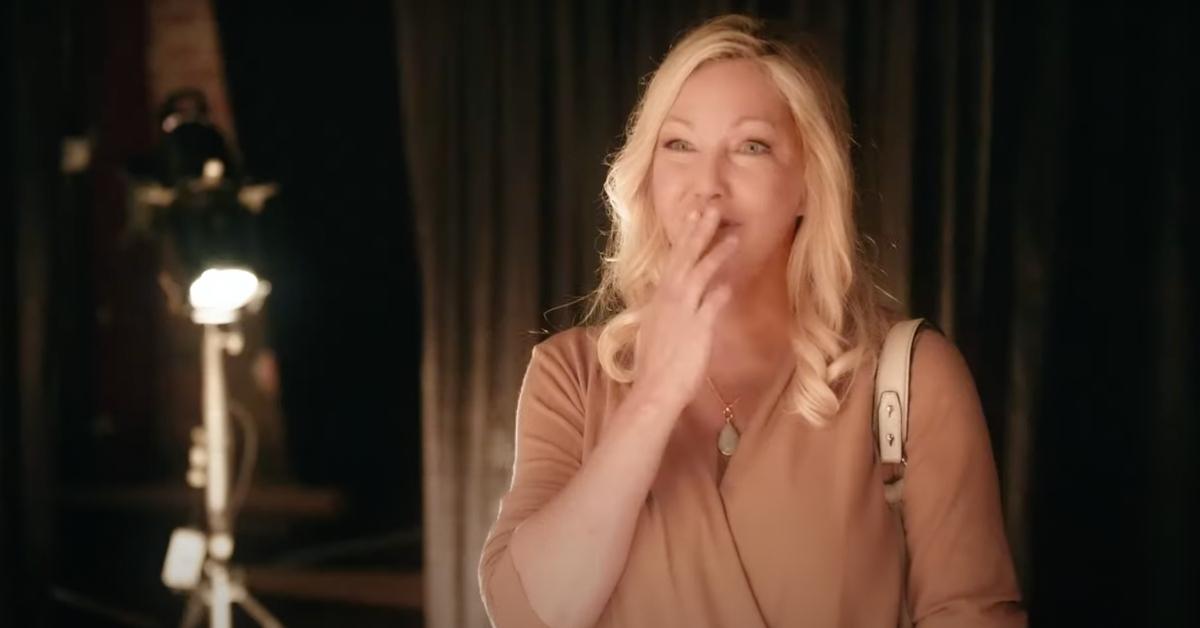 Article continues below advertisement
During Lifetime's Fall Movies Press Day on Sept. 14, 2021, Heather opened up to reporters about her fears of returning to television for the first time in five years. Keep reading to find out more!
Heather Locklear returns to TV in 2021.
Speaking about the Lifetime movie, which is produced by Meghan McCain, Heather revealed that she was "fearful" she would not be able to go there emotionally, referring in particular to the scene in which her character, Kristine, finds out that her husband died.
"The challenging part was it was so fearful to me," she said. To help ease her doubts, Heather spoke with Kristine directly about the emotional scene.
Article continues below advertisement
"She said, 'It's almost like a child dying.' And that stopped me in my tracks," Heather said.
Additionally, the 59-year-old was worried about being able to remember lines. However, the Melrose Place star said it "was like riding a bike" and ultimately, "so easy."
"I don't know why I was so fearful of memorizing lines. How about getting the emotion across," she told reporters.
Article continues below advertisement
Overall, Heather was "praying" for a project with this type of emotional range, explaining during the press event that she was not interested in doing "lightweight stuff."
Heather last appeared on the small screen in the 2016 series Too Close to Home, which ran for a year.
What happened to Heather Locklear?
In the '90s, Heather reigned supreme on shows produced by the late Aaron Spelling.
Throughout her lengthy career, Heather has reportedly struggled with substance abuse and was in and out of rehab five times, per Page Six.
In 2018, she was arrested on domestic violence charges involving her then-boyfriend Chris Heisser after officers spotted a mark on his body.
Article continues below advertisement
"She claimed to be injured, but we didn't see any sign of that," Ventura County Sheriff's Office Captain Garo Kuredjian told The Post. "We determined she had battered her boyfriend."
At this time, Heather and Chris seem to be in a good place. According to Us Weekly, the couple is currently preparing to tie the knot.
"Heather and Chris are in a really good place right now," a source told the outlet. "They couldn't be happier. They each go out of their way to make the other feel special — she'll cook for him, he'll buy her flowers, etc."
Catch Heather in the Lifetime movie Don't Sweat the Small Stuff on Oct. 16.