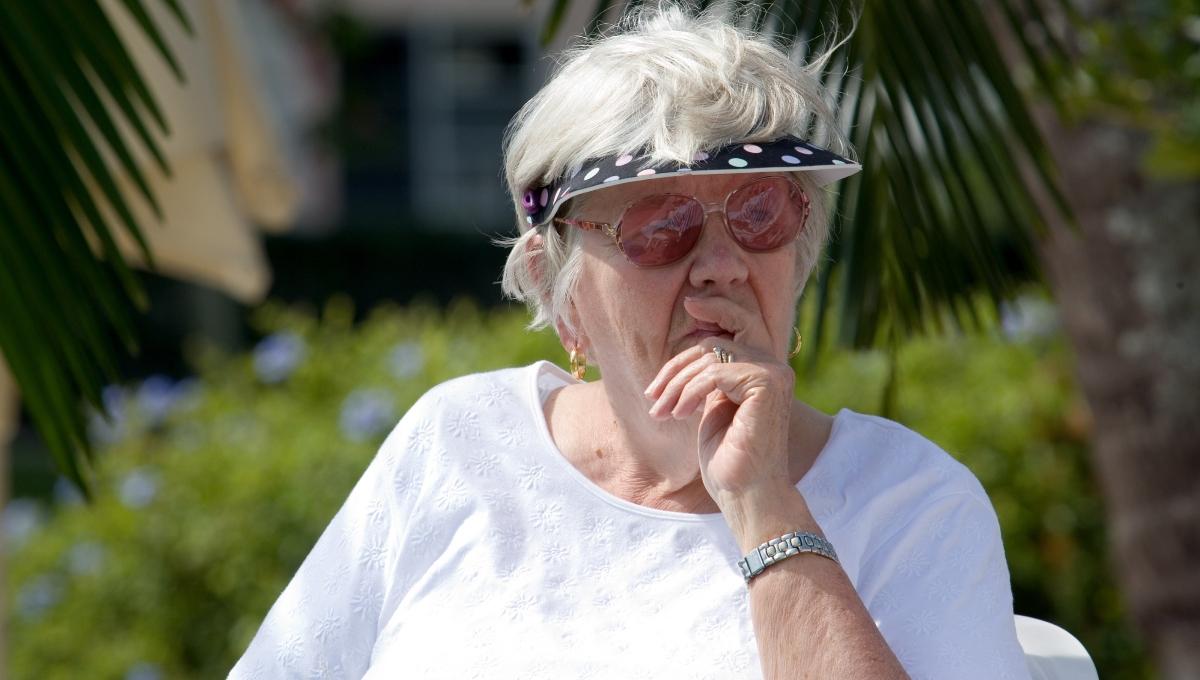 Move Over, Hot Girl Summer — Cigarette Grandma Summer Is Here
One TikTok user pitched the idea of having a "cigarette grandma summer" instead of a "hot girl summer." Here's exactly what that entails.
While summer is generally considered a fun-filled season, it wasn't until rapper Megan Thee Stallion stepped in that summer became this somewhat reckless and bold period of overtly expressing oneself
Megan officially coined the term "hot girl summer," which essentially encourages women to live their best lives and not worry about anyone judging them. This could include embracing new fashion trends, partying on the weekdays, and not getting tangled up in romantic relationships. It's all about what makes you happy.
Article continues below advertisement
But let's be real: Having a hot girl summer does sound a little exhausting. What about the folks who prefer a more low-key, relaxed summer? One TikTok user may have just found a solution for them. Enter "cigarette grandma summer"!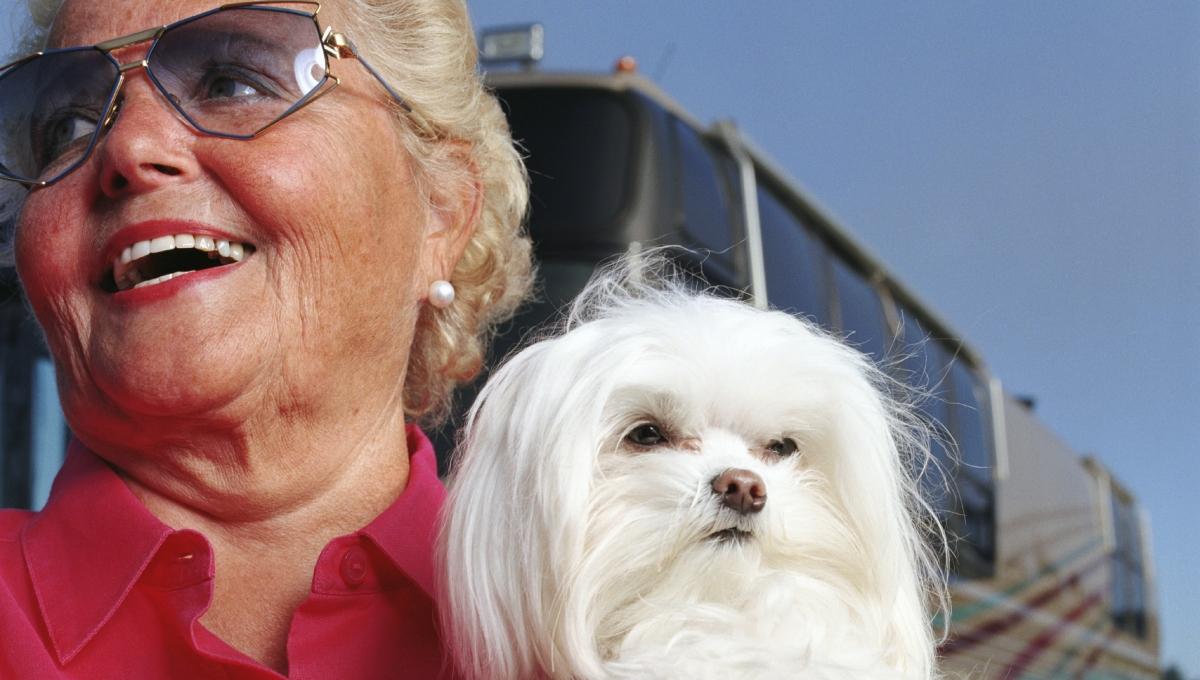 Article continues below advertisement
What is a cigarette grandma summer?
TikTok creator @falling_full_summer first defined cigarette grandma summer in a May 2023 TikTok video.
"I'm not interested in having a hot girl summer, but I am interested in having a cigarette grandma summer," she says while filming by a creek.
As she clarifies, "I don't smoke. Smoking is not a prerequisite for having a cigarette grandma summer."
Instead, it's about the activities you do during the day. @falling_full_summer says she is going to get a "cheap plastic lawn chair and spray it pink."
Article continues below advertisement
Nodding to the body of water behind her, she continues: "I'm going to sit here every day in a creek with a book and wear a ginormous Walmart nightshirt, no undershirt. Full bush."
She also mentioned that she and her chihuahua could sit in a shady area with a cooler of popsicles.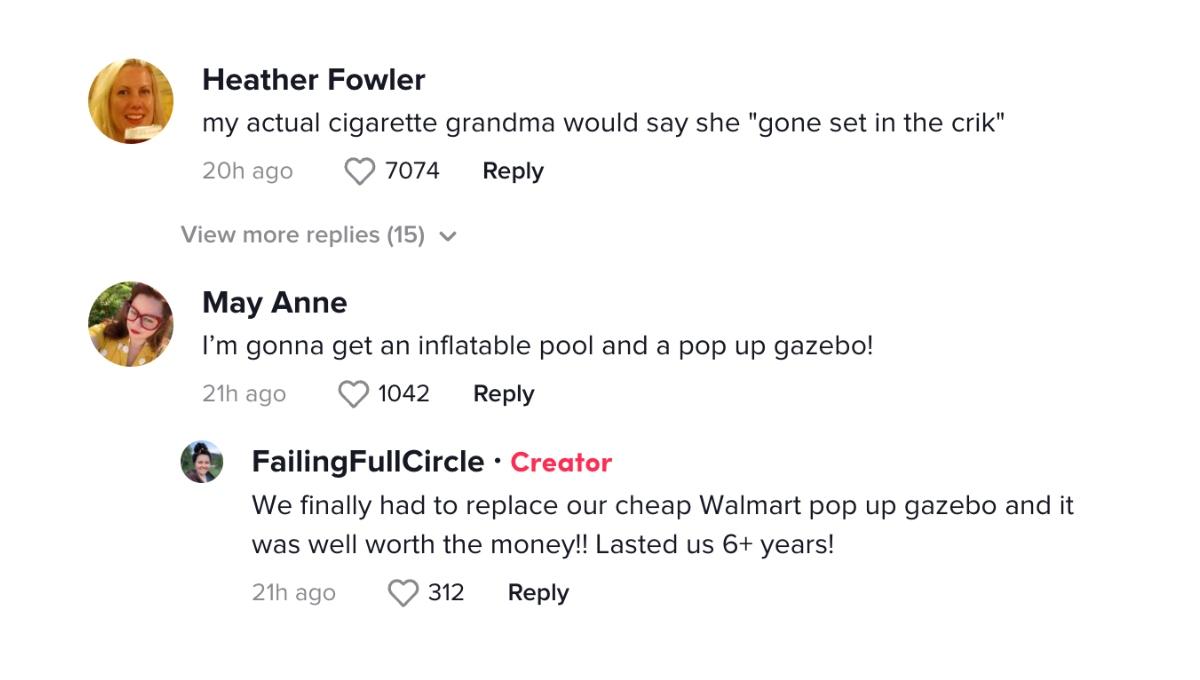 Article continues below advertisement
In the comment section, users were all for it. "Yes please," wrote one person.
Another user started pitching ideas for how they were going to embrace cigarette grandma season. "I'm gonna get an inflatable pool and a pop up gazebo."
In fact, the cigarette grandma troupe @falling_full_summer presented was so real that it even made folks miss their grandmothers who had passed.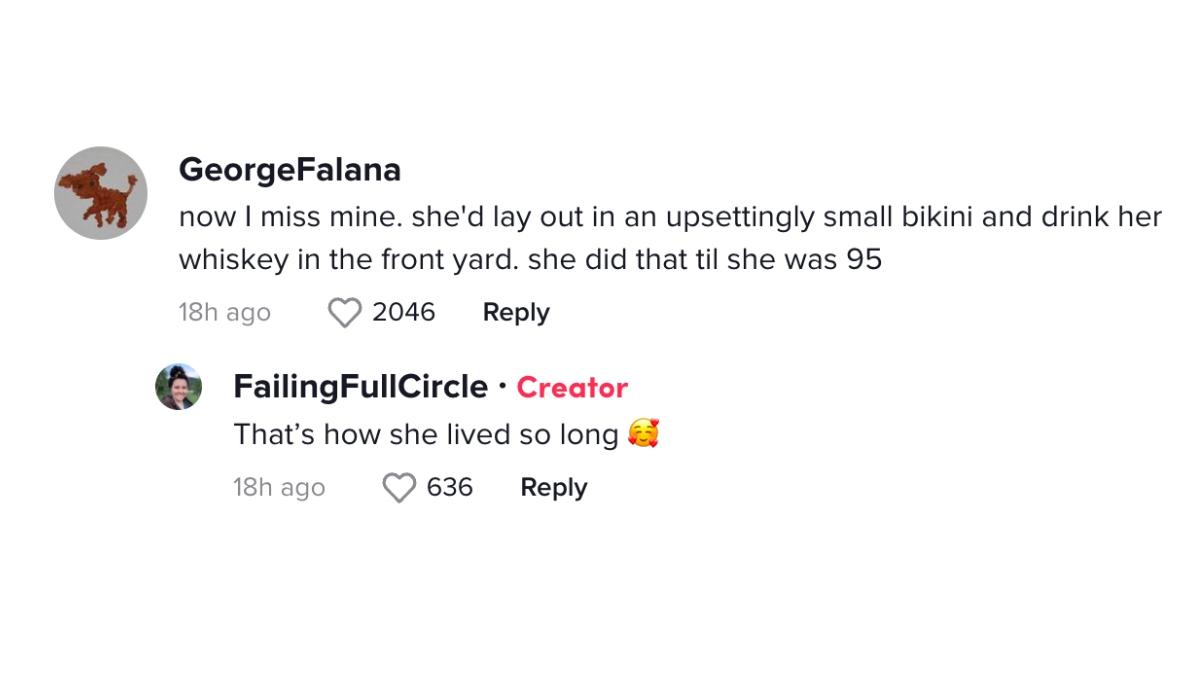 Article continues below advertisement
"Now I miss mine. She'd lay out in an upsettingly small bikini and drink her whisky in the front yard. She did that until she was 95," said one user.
Another user also nodded to their grandma in the comments: "My grandma chain-smoked, cussed, and drank like a sailor," the user wrote, adding that her diet consisted of Moon Pies and coffee.
Thinking of taking the cigarette grandma route this summer? You might want to start looking for a lawn chair.