We Should All Be Having a "Hot Girl Summer" Like Megan Thee Stallion
What is a "hot girl summer?" According to rapper Megan Thee Stallion, it's about men and women being unapologetically themselves.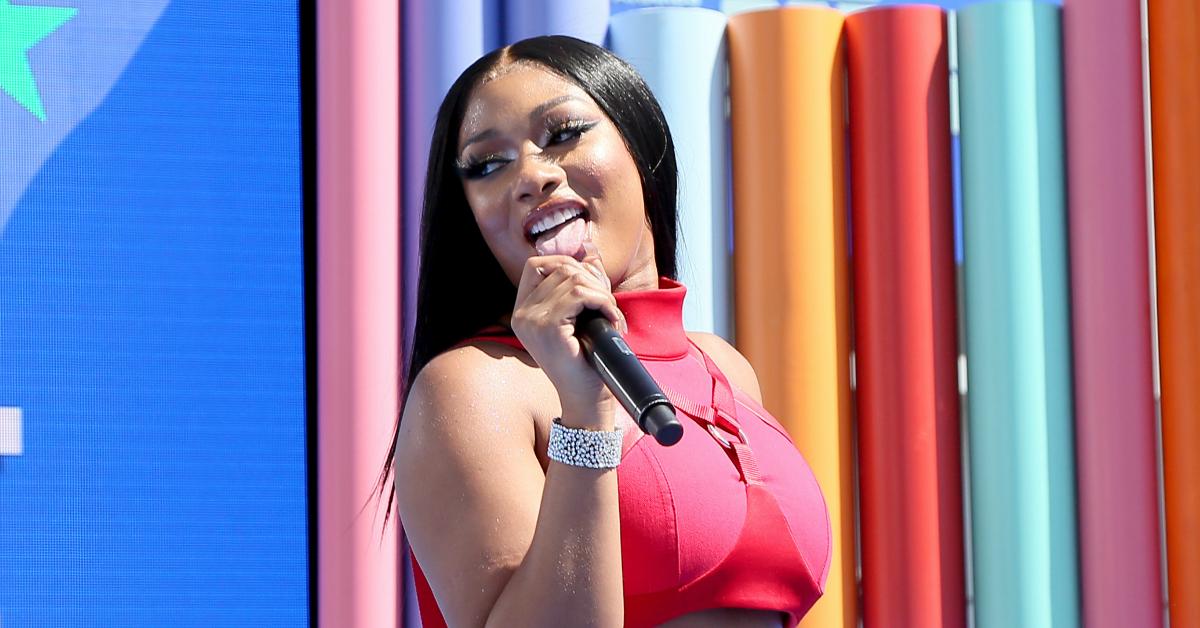 By this point, you've probably heard many a woman, man, and brand proclaim they're going to have a "hot girl summer." But what is a hot girl summer? According to Megan Thee Stallion, the rapper who brought the phrase to its present popularity, a hot girl summer can be pretty much whatever you want it to be... as long as you own it.
Article continues below advertisement
Where did "hot girl summer" start?
Megan Thee Stallion, who often refers to herself as "Hot Girl Meg," had a song on her 2018 album Tina Snow called "Hot Girl." She used the phrase again the lyrics of "Cash S--t," a breakout track from her newest album, Fever (released in May 2019).
From there, the "real hot girl s--t" line started a movement. Hot Girl Meg and her music became the soundtrack for everyone wanting to have a #HotGirlSummer.
So what is a "hot girl summer," really?
"It's just basically about women — and men — just being unapologetically them," Megan Thee Stallion told The Root. "Just having a good-ass time, hyping up your friends, doing you, not giving a damn about what nobody got to say about it...You definitely have to be a person that can be the life of the party, and, y'know, just a bad b---h."
Article continues below advertisement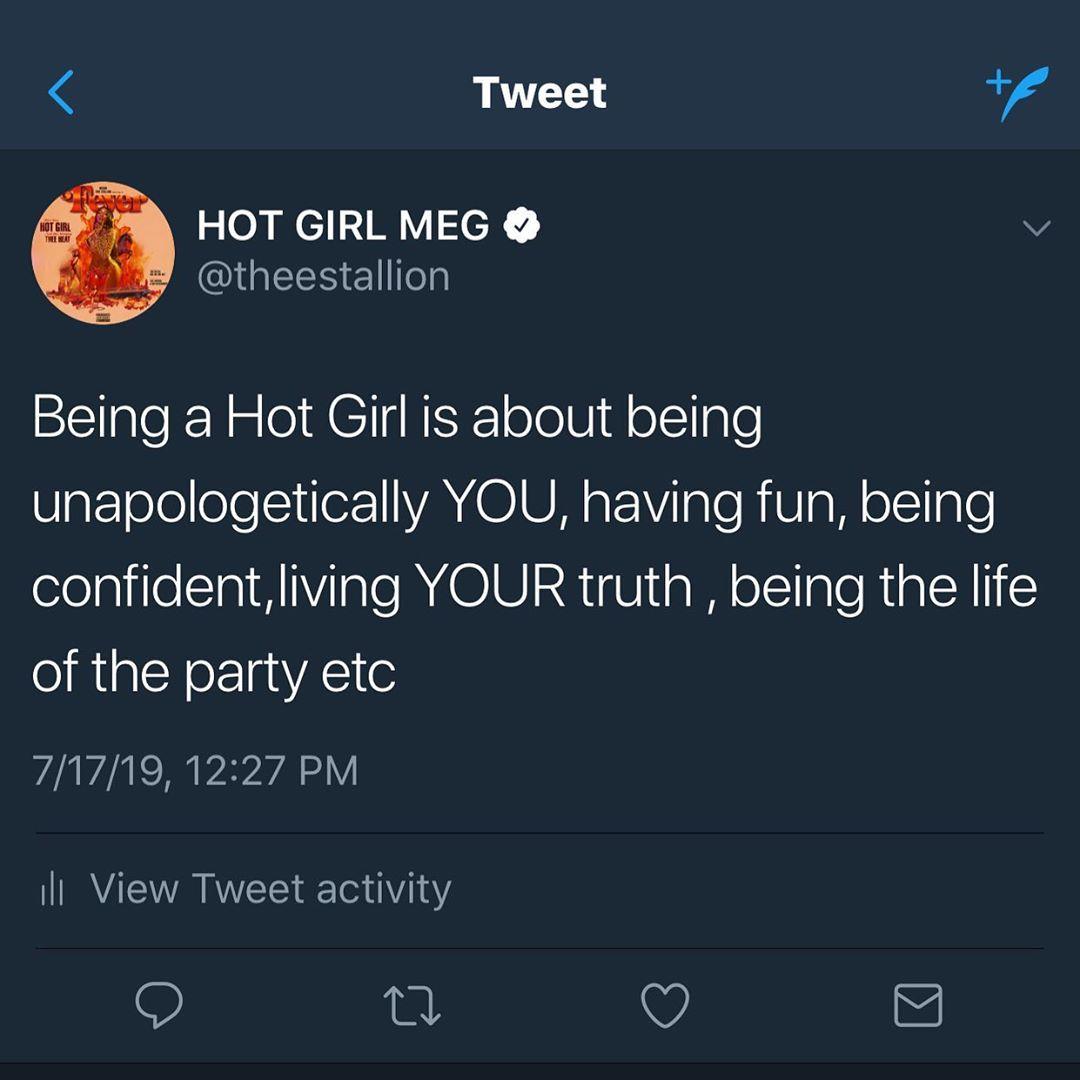 As Hot Girl Meg told Elle, "A Hot Girl exudes self-love and self-confidence...A Hot Girl is somebody who's super confident; somebody that's just unapologetically them. A sassy attitude and doesn't care what nobody has to say about them."
Article continues below advertisement
What's with all the "hot girl summer" memes?!
Like many a meme, the #hotgirlsummer trend started off somewhat organically. Megan Thee Stallion's fans — aka her "hotties" — began posting fun, seasonal selfies with the #hotgirlsummer hashtag. Celebrities like Miley Cyrus and Jada Pinkett Smith got in on the hot girl summer fun, too.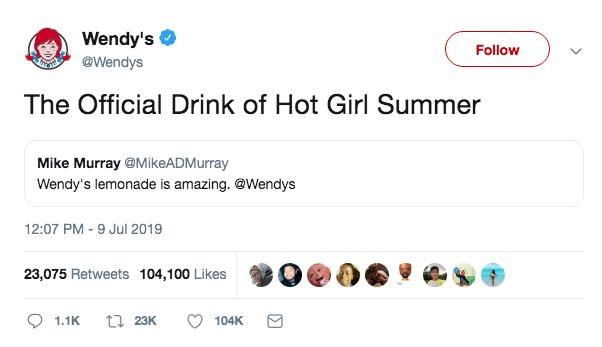 Article continues below advertisement
It didn't take long, though, for influencers and corporations alike to starting trying to cash in on the trend. Maybelline borrowed the phrase for a brand-friendly tweet, and Wendy's dubbed their lemonade "the official drink of Hot Girl Summer."
Forever 21 went so far as to use a variation of the phrase in a promotional newsletter. When Megan Thee Rapper was made aware of Forever 21's "Feeling' Hot Girl SUMMAH!" newsletter subject line," she playfully blasted it on Twitter. "Not 'summah,'" she wrote, adding three crying-with-laughter emojis.
Article continues below advertisement
The "hot girl summer" memes are only just beginning.
For one thing, we're not even halfway through the summer. And just like "big d--k energy" was the go-to slang for all summer 2018, "hot girl summer" will be trendy well into the fall.
Funnily enough, Megan Thee Stallion doesn't actually have a "hot girl summer" lyric in any her songs, but the rapper plans to change that.
She just posted a pretty big tease to Twitter, writing Wednesday, "I feel like it's only right I drop a hot girl summer song before the summer is over." That seems like something we can all get behind. And in the meantime, everyone carry on with your hot girl/hot boy summer.