"Spelling Coconuts" Sex Tip Goes Viral, Gets the Full Meme Treatment
The "spelling coconuts" meme is based on a viral sex tip telling women to spell coconuts with their waist — here's what you need to know.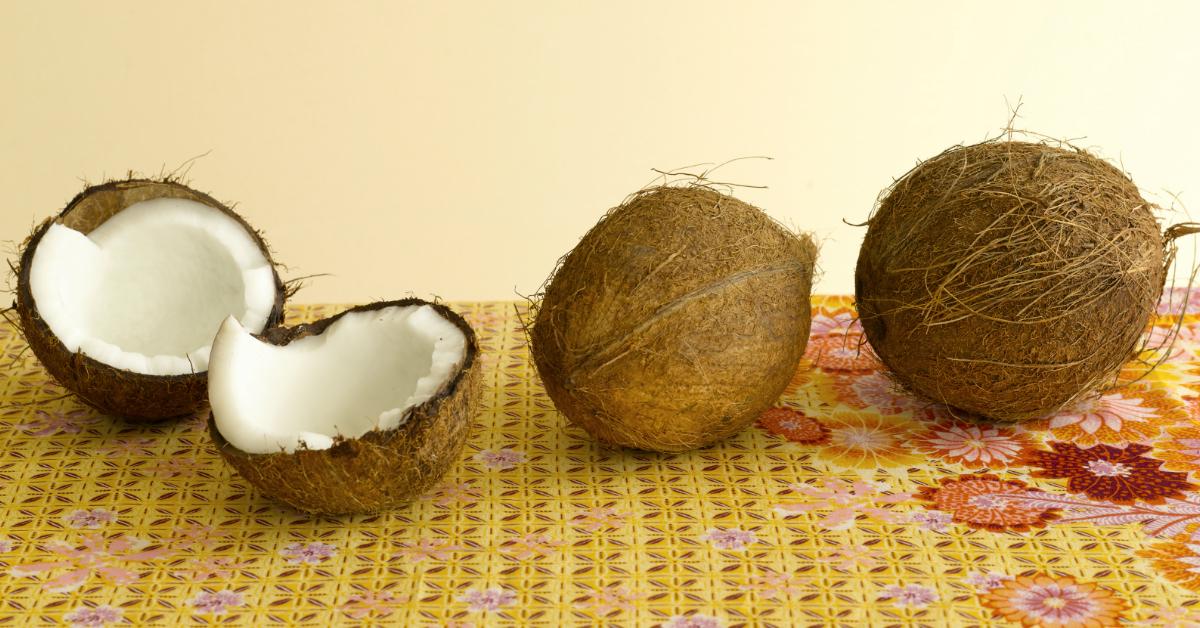 You know how to spell coconuts, but can you do it with your hips? According to a now viral sex tip, the person on top should write coconuts with their waist to maximize pleasure for both partners. Not surprisingly, the internet is having a heyday with this meme-worthy advice on sexual spelling.
Article continues below advertisement
So how did the spelling coconuts meme get started?
Like most sex advice, this between-the-sheets pro-tip has probably been around for generations, but the concept of spelling coconuts with your waist only started making its way into meme territory earlier this year. According to KnowYourMeme, South African musician Daniel Marven first tweeted the cheekily specific sex advice on Valentine's Day — how fitting, right?
As Marven put it, "Writing 'COCONUT' using your waist is the trick to master women on top!! Thank me later ladies!"
Article continues below advertisement
So when did the actual sex tip first go viral?
According to the Kenyan Post, the spelling coconuts tip made its way to a Kilimani Mums Facebook group in early July. These ladies had some fun cracking wise about coconuts in the comments section, and they weren't the only ones curious about this spelling-related sex tip.
This rather specific piece of advice quickly made its way to the rest of the world via social media. Naturally, people had questions.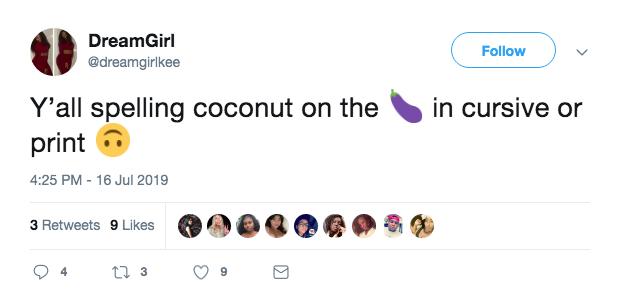 Article continues below advertisement
And when did the spelling coconuts meme really take off?
According to KnowYourMeme, the spelling coconuts meme really started gaining traction on July 15 when Twitter by the name of Lex posted, "d--k riding tip #1: spell COCONUT with your waist"
The tweet quickly went viral and has since been re-tweeted over 40,000 times. From there, the internet really had some fun with the spelling coconuts meme.
Article continues below advertisement
OK, so it's a full-blown meme. But is spelling coconuts a legit sex tip or a joke? 
It might be a little of both, depending on who you ask. As many people have noted, coconuts is an oddly specific thing to spell with one's hips. Wouldn't spelling oranges or pineapples achieve the same thing? Also, everything in the bedroom is a matter of personal preference...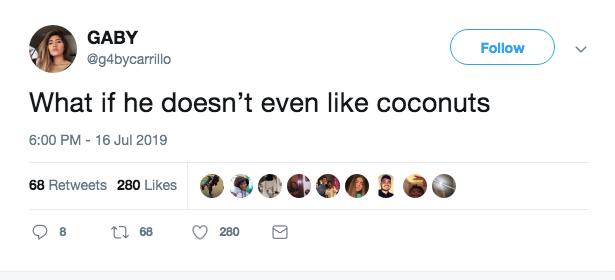 Article continues below advertisement
So should you try spelling coconuts? 
Only you and your consensual partner can answer that. We're not going to give you a lecture on safe sex, but as with any intimate activity, you do want to know your limits going into things.
One doctor took to Twitter with a warning for partners considering spelling coconut too quickly. "That's how [a man] ended up in the emergency room with a PENILE FRACTURE," Dr. Chioma Nwakanma wrote. "Take it easy spelling before you blunder and fracture his penis!"
Article continues below advertisement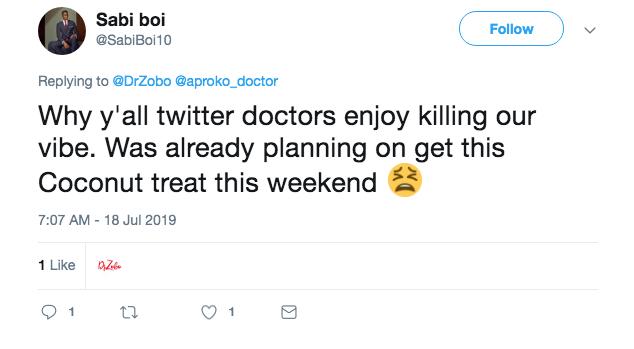 This doctor's warning about spelling coconuts may become a meme in its own right. His tweet is quickly gaining traction, with re-tweeters adding their own cheeky commentary. "All you COCONUT spellers, beware," wrote one user. Another re-tweeted the warning, noting they already "had this lecture on Valentine's Day this year."
Responsible sex and responsible spelling apparently go hand in and hand... with coconuts.