KJ Apa and Girlfriend Clara Berry Have Officially Welcomed a Baby Boy — Details
Actor KJ Apa and his model girlfriend Clara Berry recently welcomed a baby boy after much fan speculation about Clara's due date online.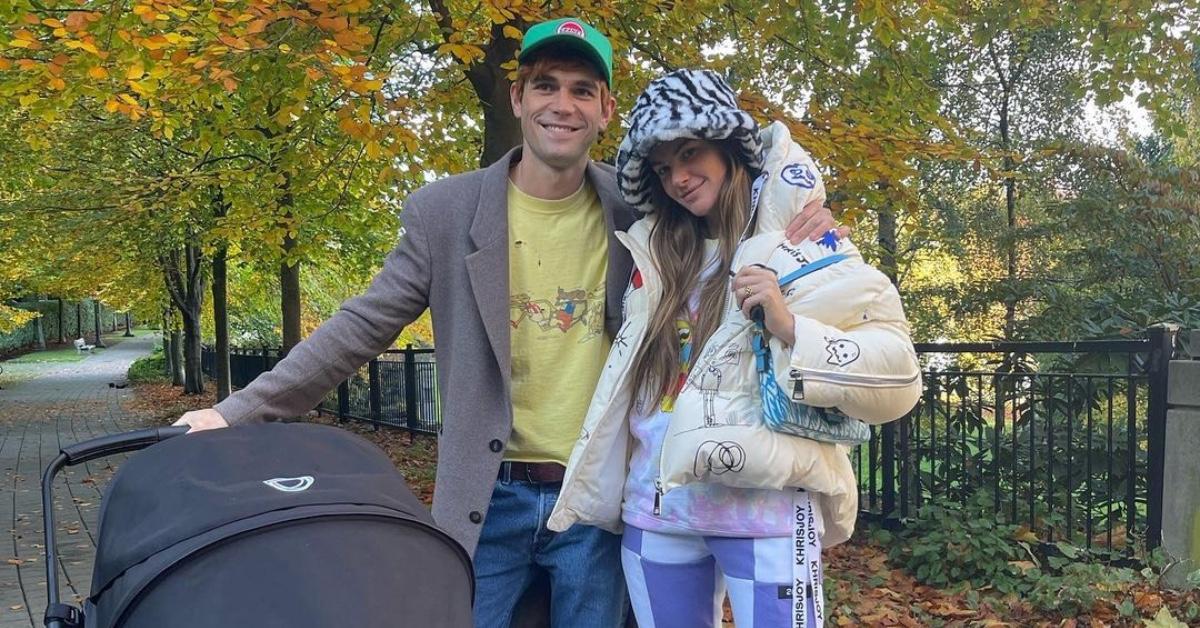 The CW's Riverdale star KJ Apa is finally a father. Thanks to a post on his Instagram page from May 2021, fans discovered that his girlfriend, model Clara Berry, was pregnant. KJ chose to share the news in a comment under a picture of the two of them lounging on the couch, with Clara exposing her baby bump. "She's pregnant btw," KJ wrote in the comments.
Fans noticed how far along Clara seemed and were desperate for more details.
Article continues below advertisement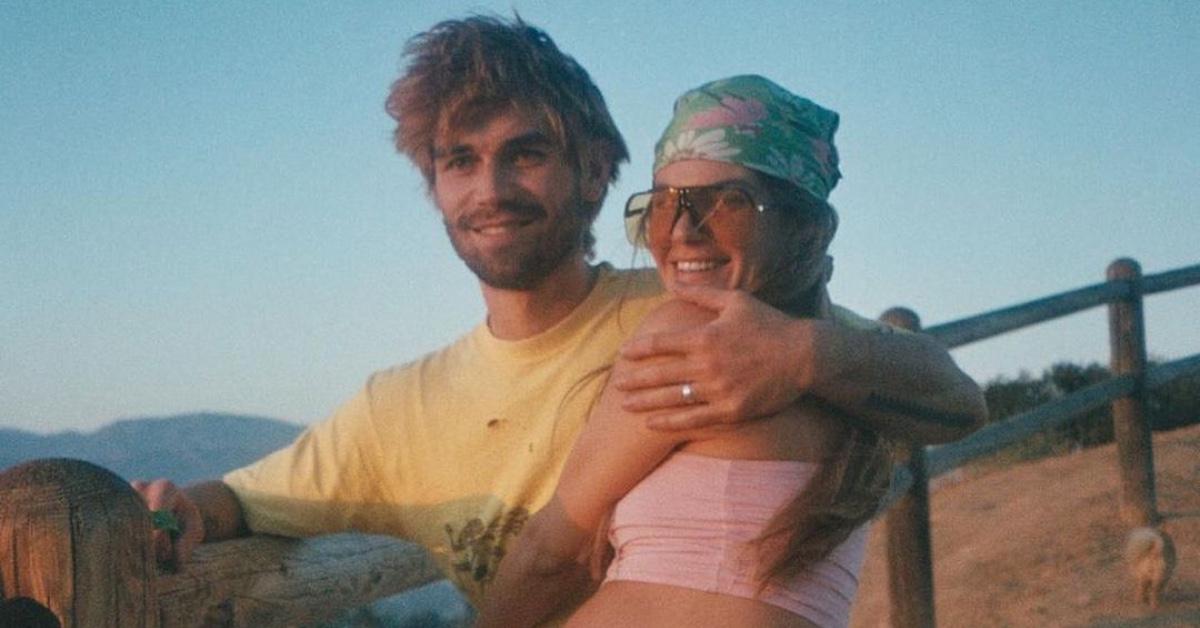 Clara Berry gave birth to a healthy baby boy in September 2021.
During her pregnancy, neither Clara nor KJ revealed the baby's exact due date. After KJ made the announcement on his social media, Clara posted several photos of herself modeling her pregnant belly to her own feed. Given the fact that she was visibly pregnant, fans speculated that her baby would be born sometime in the fall or early winter.
Article continues below advertisement
In a sweet Instagram post on Sept. 26, 2021, Clara posted a photo of her hand holding her tiny son's hand. In the caption, she wrote, "Sasha Vai Keneti Apa, born on the 23rd of September. He is a perfect perfection. I am the luckiest to have now two men of my life, filling my heart with this cosmic gigantic vast love."
Fans who guessed her baby would be due in the fall were right all along!
Article continues below advertisement
Since giving birth, both parents have reveled in their child's presence on social media, with Clara posting a series of throwback photos from during her pregnancy and KJ posting several videos of himself and his son. In one delighted snap, KJ wrote, "Getting the hang of this," and posted a photo of a family outing.
Article continues below advertisement
KJ and Clara were first romantically linked back in August of 2020 when KJ shared a series of nude photographs of Clara while the two of them were on vacation in an undisclosed location. The two have made frequent appearances on one another's social media feeds in the time since those first pictures were posted, and they make fairly frequent declarations of love toward one another.
Article continues below advertisement
KJ and Clara recieved plenty of well wishes after sharing their pregnancy and baby news. KJ he likely much preferred the celebration of his parenthood to the well wishes he was receiving last summer after injuring himself on the set of the COVID thriller "Songbird". It was reported that KJ had split his head open and wound up with shards of metal in his eye while filming the Michael Bay film.
Unfortunately, KJ's commitment to the project didn't transform it into a success with critics, but he's still got the enormous success of Riverdale to fall back on. Now that he's a father, having a steady source of income is going to be more important than ever. Fortunately, he and Clara will likely never have to worry about money, and neither will their baby.