"The Label Doesn't Even Say Pickles" — Guy Claims Claussen Pickles Aren't Real Pickles
At the risk of starting a new conspiracy theory, this guy wants to know why jars of pickles don't have the word pickles on them. Are they not pickles?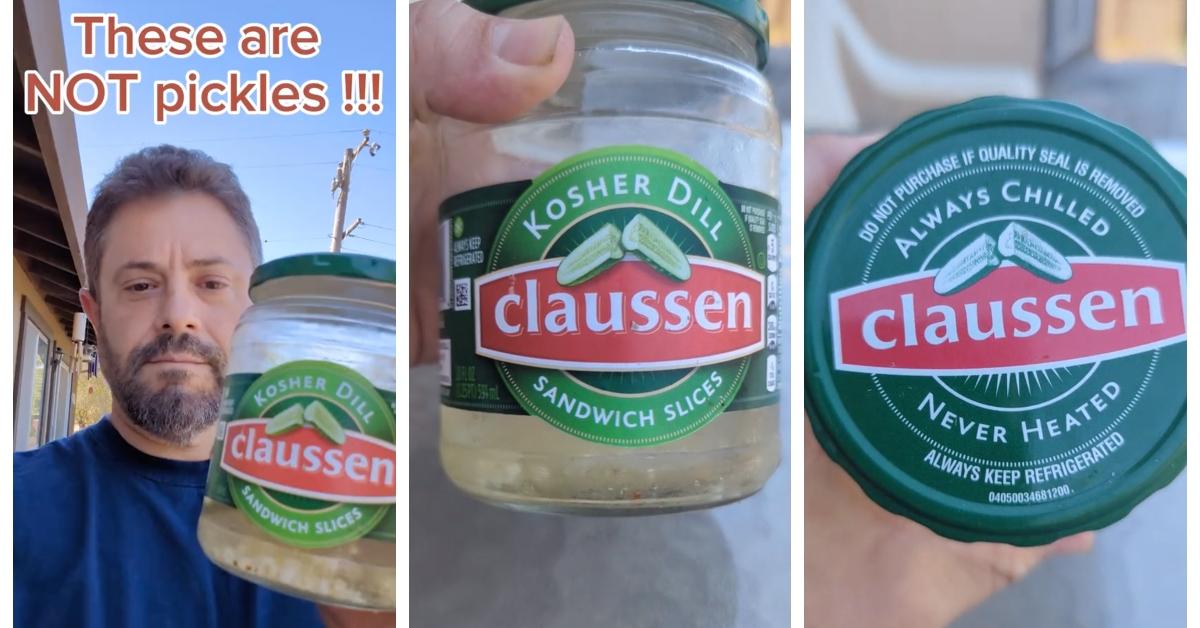 Food labels can be wildly confusing. I often have a knee-jerk reaction when I see a long list of chemical names only to get to a word in parentheses that I recognize. Feel free to only write the word most folks recognize, otherwise you might be on the receiving end of string of ill-informed accusations. "There are dangerous chemicals in this," screams a man about two hydrogen atoms and one oxygen atom.
Article continues below advertisement
Words matter, especially to this dad who noticed something strange about the jars of pickles in his home. Jesse Banwell, who goes by @jessebanwell on TikTok, was shocked to discover the word "pickles" isn't written on any of the jars of pickles he had at the ready. He's now convinced these might not actually be pickles. But what are pickles, really? Read on for answers.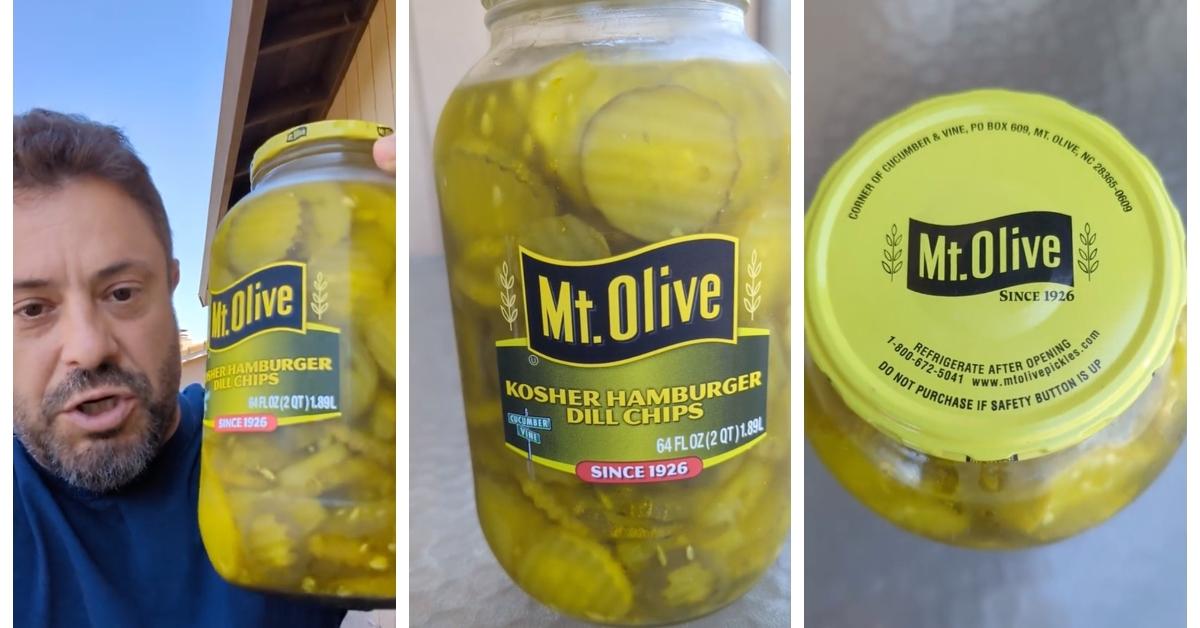 Article continues below advertisement
Are these pickles even pickles?
While making sandwiches for his kids, Jesse was asked by his youngest if he could write down "pickles" on a piece of paper "for some reason." That's such a hilarious kid thing to want. Just here to randomly write the word "pickles" over a disembodied stick figure drawing, probably.
Because he's a good dad and wanted to help his son learn, Jesse grabbed a jar of pickles in order to aide in this endeavor. His son took a look at the jar but couldn't find the word "pickles" anywhere. Say it ain't so. These are pickles, so where's the pickles part?
Article continues below advertisement
The jar of Claussen pickles describes its contents as "kosher dill sandwich slices" but nary the word "pickles" in sight! "There's a picture of course," says Jesse, showing a drawing of pickles. "But it doesn't actually say the word 'pickle' anywhere on here." He also read the fine print, and checked the jar's lid. The word "pickle" is suspiciously absent.
Article continues below advertisement
Perhaps it's a fluke, and "pickle" is on other jars of pickles. "I decided to check the other brand of pickles I have in my fridge," says Jesse. Picking up an enormous jar of Mt. Olive Pickles, Jesse says it's much the same. "Guess what? It also doesn't say 'pickles' on it anywhere." It's mostly the same except swap out sandwich for hamburger.

Article continues below advertisement
Next he googled Vlasic Pickles in order to examine a picture of one of their jars. "Sure enough they also don't say 'pickle' anywhere on the jar," says Jesse. He searched again to see if he was the only one who caught this, and found only one Reddit thread where someone also asked about the lack of "pickles" the word on a jar of pickles. There was no answer.
What is a pickle exactly?
According to PBS, "Pickles have been around for thousands of years, dating as far back as 2030 BC when cucumbers from their native India were pickled in the Tigris Valley." A pickle would eventually be synonymous with a brined cucumber but originally the word "comes from the Dutch pekel or northern German pókel, meaning salt or brine, two very important components in the pickling process."
Article continues below advertisement
Pickling food allows it to last longer so it won't spoil. A pickled item is made when fresh fruits or vegetables are immersed in an "acidic liquid or saltwater brine until they are no longer considered raw or vulnerable to spoilage."
Article continues below advertisement
All three of the pickle jars Jesse focused on were labeled "kosher dill," which have a "unique history of their own," per PBS. Citing Claudia Roden's The Book of Jewish Food, the outlet noted that "pickled vegetables were a dietary staple for Jews living in the Ukraine, Poland, Lithuania and Russia." They were attracted to its "sharp flavor' which helped offset the "bland bread-and-potato diet of these cold weather countries."
In the late 1800s and early 1900s, Jewish immigrants brought kosher dill pickles to America. "Cucumbers were washed, then piled in large wooden barrels along with dill, garlic, spices, kosher salt and clean water," and then fermented for several weeks or sometimes months, per the outlet. It stands to reason that "kosher dill" is really what one is looking for, not the word "pickles," which is more the act itself. Guess we're not really in a pickle here.