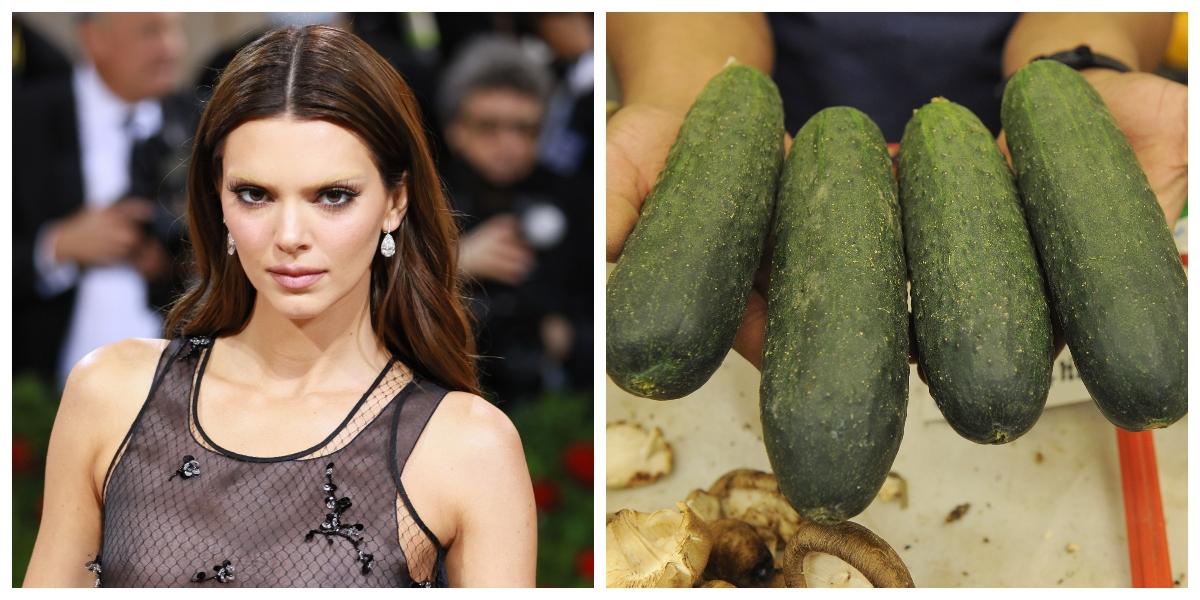 Evidently Kendall Jenner Can't Cut a Cucumber so We Asked a Professional Chef for Some Tips (EXCLUSIVE)
On a recent episode of 'The Kardashians,' Kendall Jenner tried and failed to cut a cucumber for a snack. Now TikTok is having a field day.
We should not be surprised when incredibly wealthy people are seemingly unable to complete menial, nearly everyday tasks like using a vacuum, doing the dishes, or in Kendall Jenner's case: cutting a cucumber. That's right, in her 26 years on this planet, Kendall Jenner has perhaps never needed to cut a cucumber before. Naturally, TikTok noticed this and has been having a grand old time roasting her for it.
Article continues below advertisement
Perhaps cutting a cucumber is more difficult than we remember. After all, there are plenty of other fruits and vegetables that require cutting far more often than a cucumber. If we had to guess, we're pretty sure apples are chopped up the most. It stands to reason most people might be out of practice with a cucumber. So, we decided to ask a professional chef for some cucumber-cutting tips, for Kendall and for the world. Here's what we found out.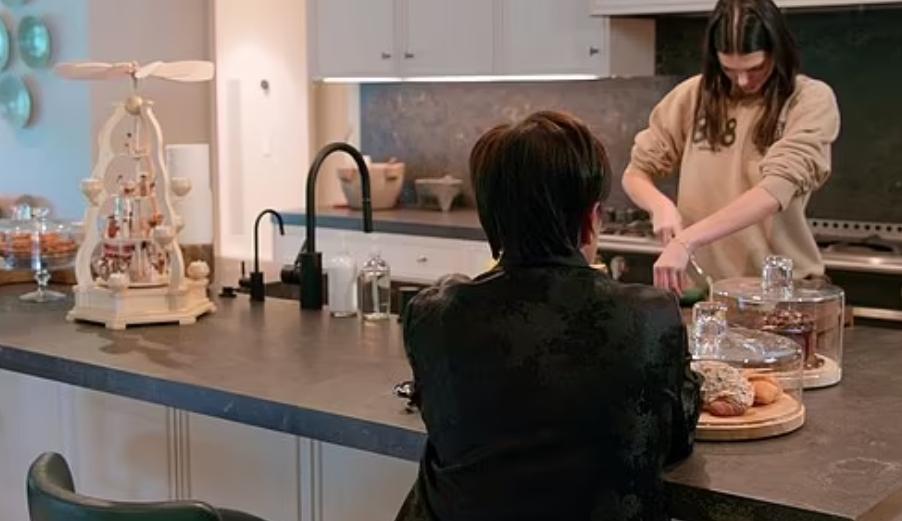 Article continues below advertisement
How do you cut a cucumber?
To answer this timeless question, we got in touch with chef Johnny Spero. Johnny was a contestant on Season 1 of Netflix's Final Table. He hails from Washington, D.C., where he's the owner and chef of Reverie, a restaurant that promises a "transportive fine-dining experience without pretension or fuss." Reverie recently received its first Michelin star, so we're fairly confident Johnny can figure out this cucumbersome issue.
The TikTok that alerted the internet to Kendall's unwieldy cucumber cutting was posted by user jessthereporter, who demanded we stop what we're doing and witness the atrocity that was this fruit homicide of sorts. (By the way, a cucumber is a fruit, not a vegetable.) In the TikTok, Jess shows us a harrowing food scene from a recent episode of The Kardashians that features Kendall "making a snack" while talking to Kris Jenner.
Article continues below advertisement
As Kendall begins, Kris says to her, "Do you want the chef to make you a snack?" to which Kendall says, "I'm making it myself." Kendall then proceeds to do anything but make the snack herself. Kris was so concerned with Kendall's process, she told her to be careful while revealing that she recently "nicked" herself. So, this is genetic?
Article continues below advertisement
We sent the TikTok to chef Johnny Spero, who immediately responded with, "F--k, I hated every second of that." That's how you know Kendall wasn't doing this right.
Once he got over his initial horror, Johnny was able to give us his best cucumber-cutting tips. Please get a pen, you're going to want to write this down.
"OK, the best way to cut a cucumber is the opposite of that," Johnny said. You read it here first! Do the opposite of whatever Kendall Jenner was trying to do.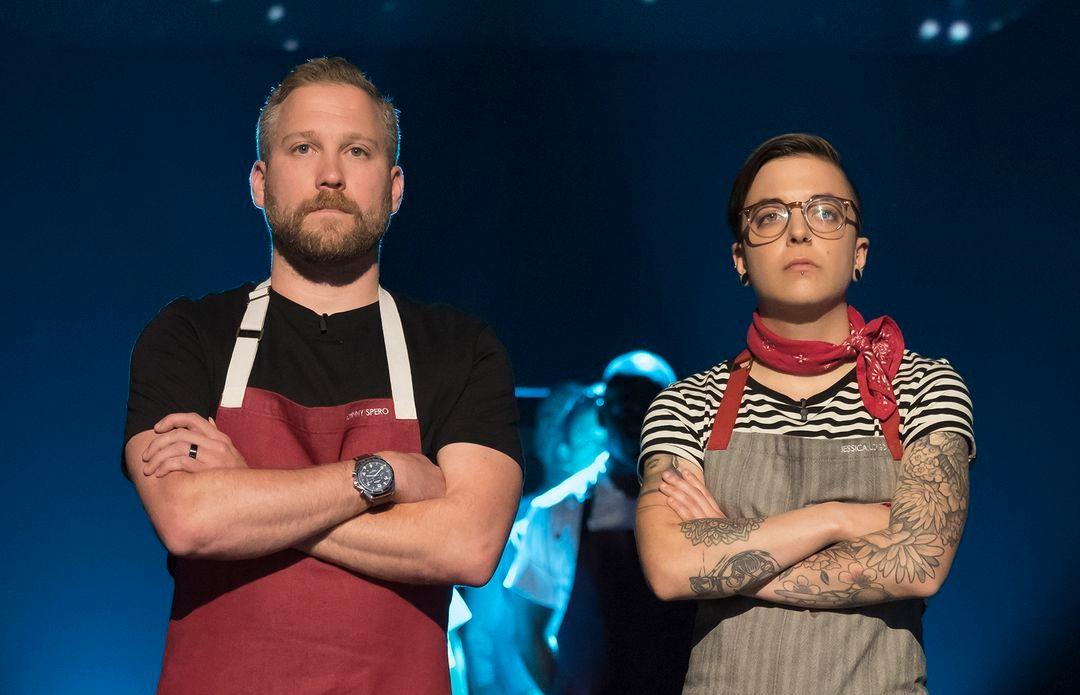 Article continues below advertisement
Celebrities really struggle with the concept of cucumbers.
This is not the first time a famous person has had a problem with a cucumber, kind of. We all remember Hilaria Baldwin forgetting how to say the word "cucumber" during a December 2020 visit to the Today show. In a clip from that episode, Hilaria is doing a cooking segment where she gestures to cucumbers and seemingly forgets the word, then starts to ask what the word is in English. She has a slight accent that does not denote her Massachusetts upbringing.
Hilaria's ability to drift in and out of a Spanish-sounding accent was picked up by social media. As reported by The Cut, Twitter user lenibriscoe tweeted, "You have to admire Hilaria Baldwin's commitment to her decade-long grift where she impersonates a Spanish person."
Article continues below advertisement
Hilaria attempted to clear the air in an interview with The New York Times that, honestly, only made things worse. Apparently, her accent is due to the fact that she spent a lot of time in Spain growing up. She's bilingual and said that she "speaks English with varying degrees of a Spanish accent depending on how happy or upset" she's feeling. Instead of just fessing up to what is clearly some problematic behavior, Hilaria blamed a society where a lack of boundaries is the norm. Of course, she is a public person who regularly invites people into her private life.
At the end of the day, the question we need an answer for is: Why are cucumbers so vexing? Whether it's remembering what they're called or trying to cut them as if this is your first day in the world, they're far more complicated than we could have ever imagined. Perhaps we should stop relegating them to quasi-boring salads and puffy eyes. This is their time to shine.