Clayton Echard's Parents Gave the Lead a Reality Check on 'The Bachelor' Finale
Clayton Echard's parents will appear on the season finale of 'The Bachelor' to offer their son advice following his jaw-dropping fantasy suite dates.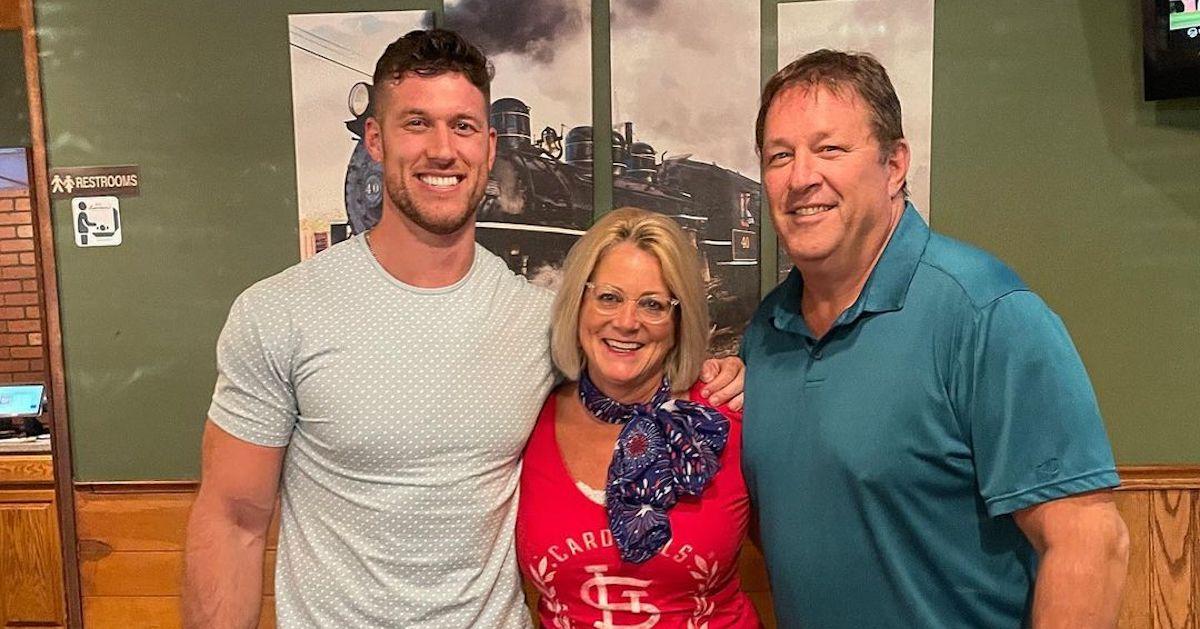 Spoiler Alert: This article contains spoilers for The Bachelor Season 26.
Following a jaw-dropping set of Fantasy Suite dates (which led to the early departure of front-runner Susie Evans), Clayton Echard's regular season of The Bachelor will officially wrap up in Iceland on March 14.
Article continues below advertisement
Before Clayton hands out his final rose and, potentially, a Neil Lane engagement ring, his immediate family members, including his parents, Brian and Kelly Echard, and his brothers, Patrick and Nate Echard, will will arrive in the picturesque European location to offer some support and advice.
Because Clayton came in eighth place on Michelle Young's season of The Bachelorette, he didn't get a hometown date. Fans, therefore, will be getting to know his family members for the first time at length on the Season 26 episode.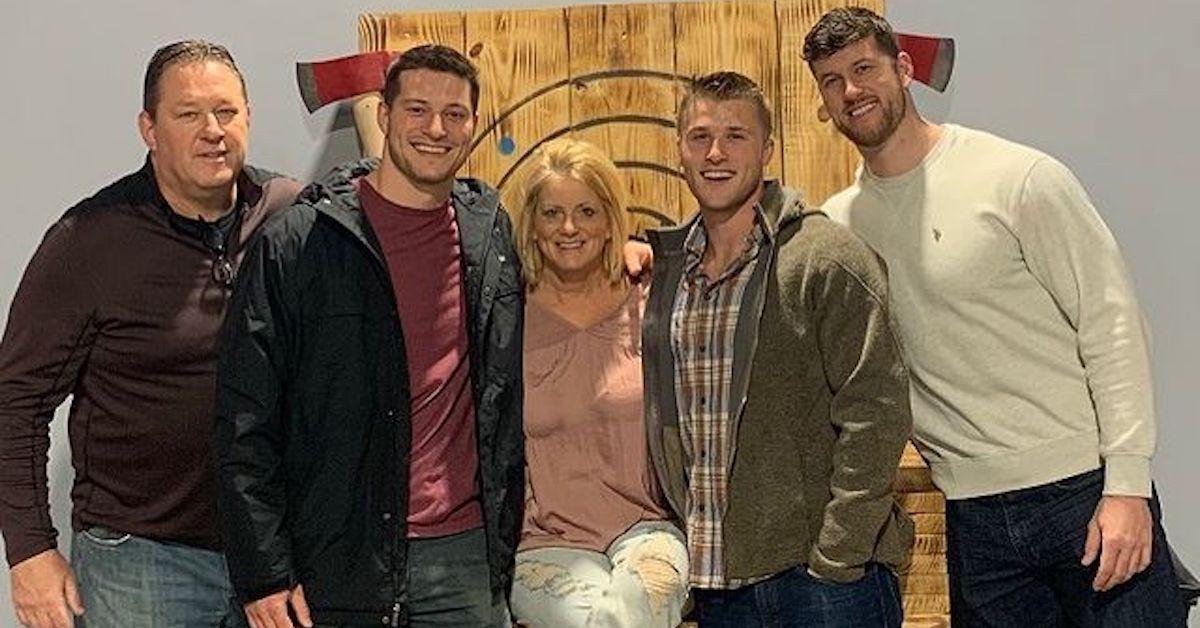 Article continues below advertisement
Based on a preview for the finale, Clayton's parents, Brian and Kelly Echard, will give the lead a healthy dose of reality regarding his actions on the Fantasy Suite dates — much to the satisfaction of fans.
Who are Clayton's parents, Kelly and Brian Echard? Read on to find out more about the Echard family.
Clayton Echard's parents, Brian and Kelly Duff Echard, will appear on 'The Bachelor' finale.
While the medical sales rep was looking to meet the love of his life in front of the cameras on the ABC series, his parents, Kelly and Brian, met in a more traditional manner.
The Bachelor lead's mom and dad first met at a health club, and they got married in 1991. Clayton, who is their eldest son, was born a few years later, in April of 1993.
Article continues below advertisement
Brian is a sales engineer for Power Motion Sales Inc. in Missouri, while Kelly is a teacher — which explains why Clayton felt an immediate connection to fellow educator Michelle Young on The Bachelorette.
Kelly and Brian raised their kids Eureka, Mo., but they moved to Lake St. Louis once they became empty nesters.
Kelly has often expressed how proud she is of her three sons online (it does not appear as if Brian has a public Instagram page), but the Echard spouses didn't shy away from telling Clayton that he messed up once they arrived in Iceland for The Bachelor.
Article continues below advertisement
As viewers already know, Clayton controversially ended his relationship with Susie once she got upset that he was intimate with Rachel Recchia and Gabby Windey during the overnight dates. Susie left, but it remains to be seen if she will return, or if Clayton will choose to pursue a relationship with one of the other finalists.
"They don't want to be second or third. They want to be first. You made a choice, wrongly," Brian told his son in a preview for the March 14 finale. "I think you've gotta step back... They have a right to be upset with you."
"This is not at all what I was expecting," Kelly added. "Because I don't know if the love of your life is gone, or —'
"You've put yourself in this situation, and this circumstance," Brian continued. "You screwed the pooch, in my opinion."
While Clayton insisted that he was "not blaming anybody," his dad had a difference of opinion.
"But, you are. Don't blame anybody but yourself," Brian added. "You're grasping at straws."
Article continues below advertisement
His brothers, Nate and Patrick Echard, will also appear on the ABC series.
While Clayton's mom and dad are already stealing the show with their comments about the Fantasy Suite situation in the finale, his brothers have also gotten some attention online.
The former football player has two younger brothers: Nathaniel "Nate," who is the middle brother, and Patrick, who is the baby of the Echard family. Both Patrick and Nate work at Stryker, a medical technologies company, in Scottsdale, Ariz.
Article continues below advertisement
During the Women Tell All special (which aired on March 7), Clayton's ex, Teddi Wright, revealed that one of the other Echard brothers had slid into her Instagram DMs. Viewers have yet to find out if it was Patrick or Nate.
Clayton's siblings will also be in Iceland, and fans will have to tune in to find out if they will give their brother any grief about how he handled the Fantasy Suite dates.
The finale for The Bachelor Season 26 will air on Monday, March 14 at 8 p.m. ET. The After the Final Rose will air the following day (Tuesday, March 15) at 8 p.m. on ABC.
You can also stream the series on Hulu.