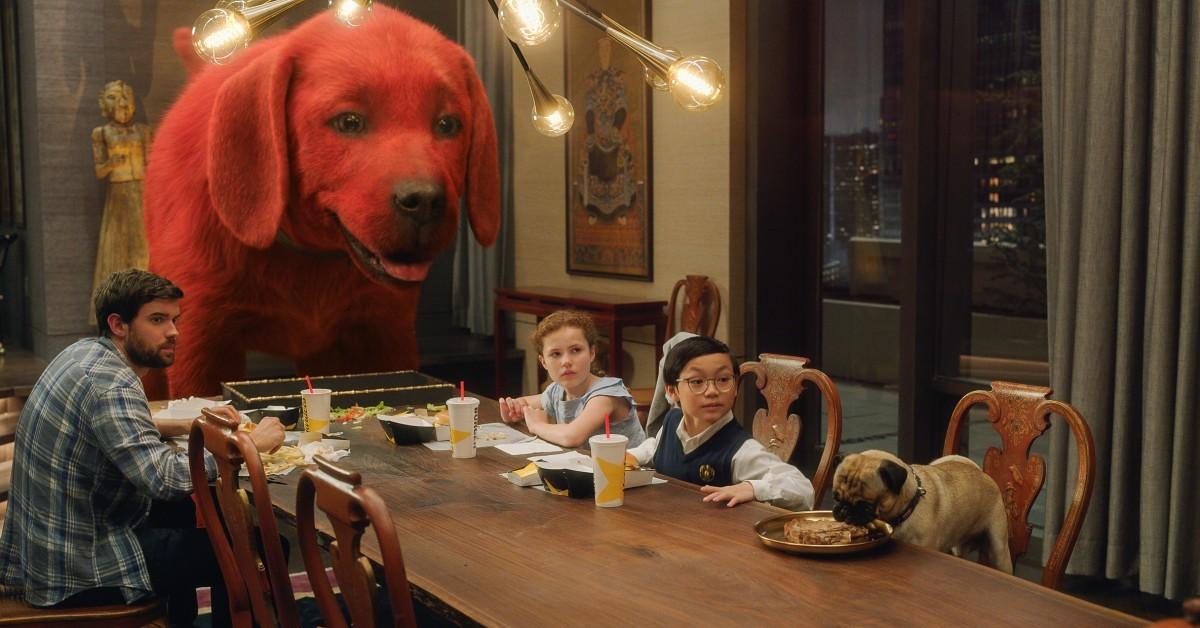 'Clifford the Big Red Dog' Live-Action Movie Versus the Animated TV Show — Let's Compare Them
Kids born in the mid-to-late '90s surely watched the PBS Kids cartoon Clifford the Big Red Dog back in 2000. Based on Norman Bridwell's cherished book series of the same name, the animated series — which follows the adventures of Emily Elizabeth and her miraculous 20-foot-tall red dog — lasted only until 2003. The TV show was rewarded with a revamped revival (complete with an entirely different animation style and a gang of new characters) come 2019.
Article continues below advertisement
Clifford the Big Red Dog has been wagging his way into children's hearts since 1963, and with the Clifford 2021 live-action and CGI hybrid film adaptation, it looks like the crimson good boy is here to stay. While there are certainly some similarities, there are a handful of differences between the OG animated series and Walt Becker's highly anticipated new film. Let's compare and contrast, dog lovers.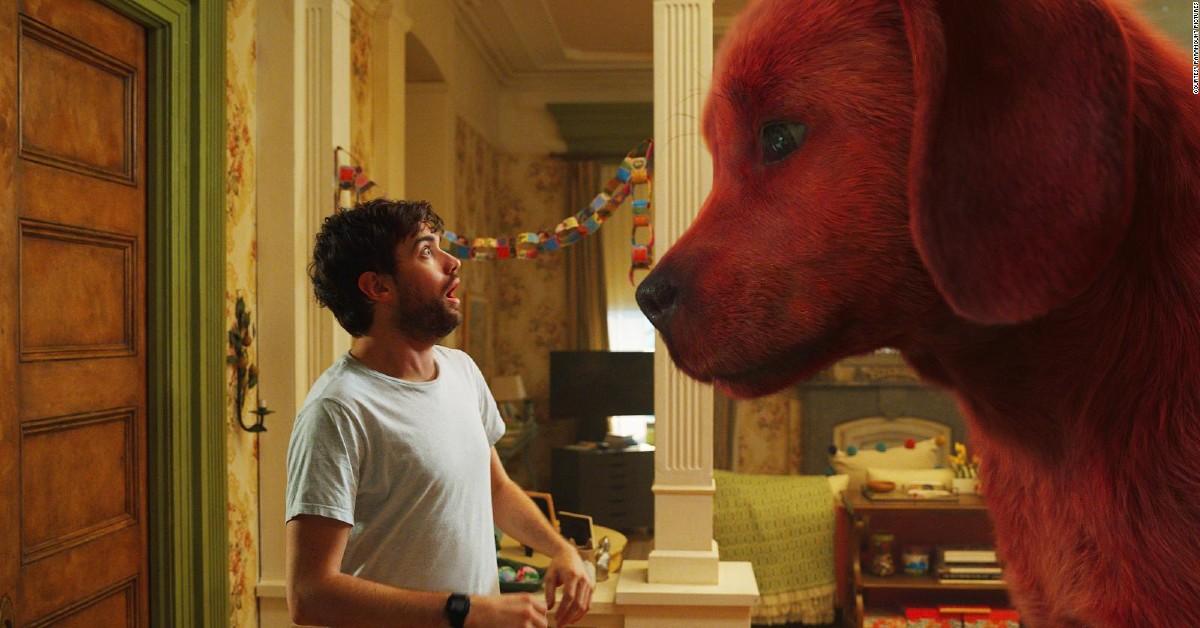 Article continues below advertisement
How does the 'Clifford the Big Red Dog' movie differ from the 2000 TV show?
The 2021 film, of course, differs in the fact that it's mostly a live-action adaptation of the children's books. Clifford himself is the only character birthed via CGI, quite good CGI if we do say so ourselves. He really looks like a colossal, red-dyed yellow lab come to life.
His bullied middle schooler owner, Emily Elizabeth (Darby Camp), acquires Clifford as a tiny puppy after visiting the peculiar Mr. Bridwell (John Cleese), owner of an animal rescue tent at a carnival. After much resistance from Emily Elizabeth's Uncle Casey (Jack Whitehall), they adopt the bizarre pup.
Article continues below advertisement
When Clifford grows to an unfathomable size overnight, Emily Elizabeth wonders if they should try to hide him, to which her Uncle Casey hilariously responds, "It's New York, no one will even notice." Clifford becomes a proud Manhattan resident, strutting through the city streets and galloping through what looks to be Central Park.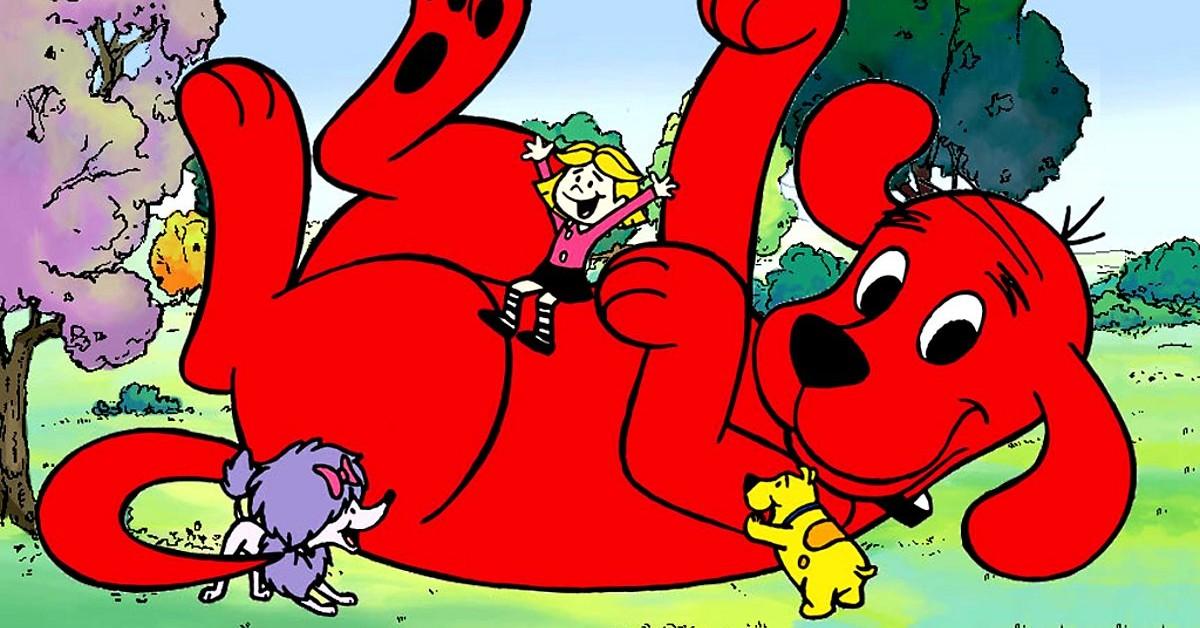 Article continues below advertisement
The Scholastic Productions series, both the original 2000 version and the 2019 reboot, on the other hand, are purely animation. In the original 2000 cartoon, many plot points differ from those in the 2021 film. First off, there is no Uncle Casey in the PBS Kids series. Also, Emily Elizabeth (Grey DeLisle) is about 7 or 8 years old, nowhere near middle school-aged.
Even Emily Elizabeth's introduction to the beloved pooch contradicts the film. In the series, Emily Elizabeth receives tiny Clifford as a gift for her 6th birthday. As you can imagine, she's shocked when he grows to be larger than a mammoth. Clifford outgrew Emily Elizabeth and her parents' city apartment, so they packed up and moved to Birdwell Island, a move that does not occur in the film.
Article continues below advertisement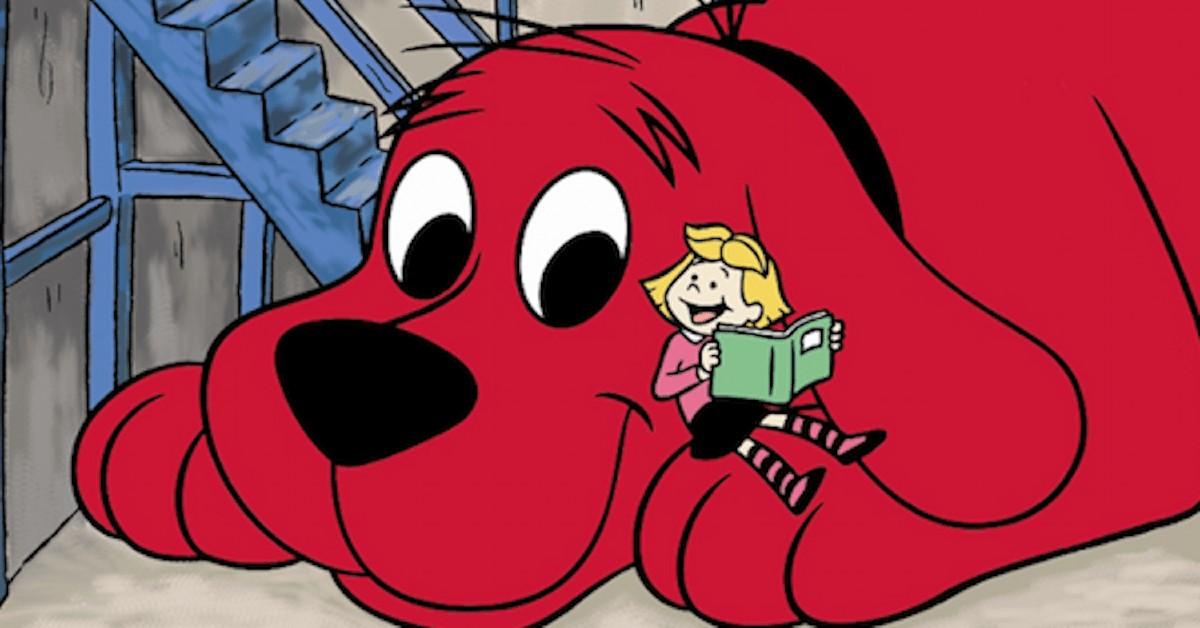 It's there that the series' main characters — which include a yellow bulldog named T-Bone (Kel Mitchell) and a purple poodle named Cleo (Cree Summer) — embark on adventures and learn life lessons. Yes, these dog characters talk, as does Clifford, who was famously voiced by the now-late Three's Company star John Ritter.
Article continues below advertisement
Clifford often vocalizes warm morals during the episodes' most vital scenes, saying things like, "You never know who can be your friend until you take the time to know 'em." The animated series aims to focus on an educational element, one that is quite minimal in the 2021 movie.
Article continues below advertisement
How is the 'Clifford the Big Red Dog' movie similar to the 2000 TV show?
Both the Clifford the Big Red Dog movie and television show feature nods to the late author and creator of Clifford, Norman Bridwell. The live-action movie includes the mystical character Mr. Bridwell, and the cartoon series' events take place on the fictional Birdwell Island.
Along with this, both adaptations focus on the magic and importance of love, as it's Emily Elizabeth's love for the strange animal that causes him to grow to be so massive. Heck, he got so big that the TV show often spotlights Emily Elizabeth riding Clifford like a horse.
There are heart-warming, applaudable, and uniquely creative aspects to both the series and the film, ones that will only further extend the giant doggo's nearly 60-year legacy.
Clifford the Big Red Dog is currently playing in theaters and streaming on Paramount Plus.