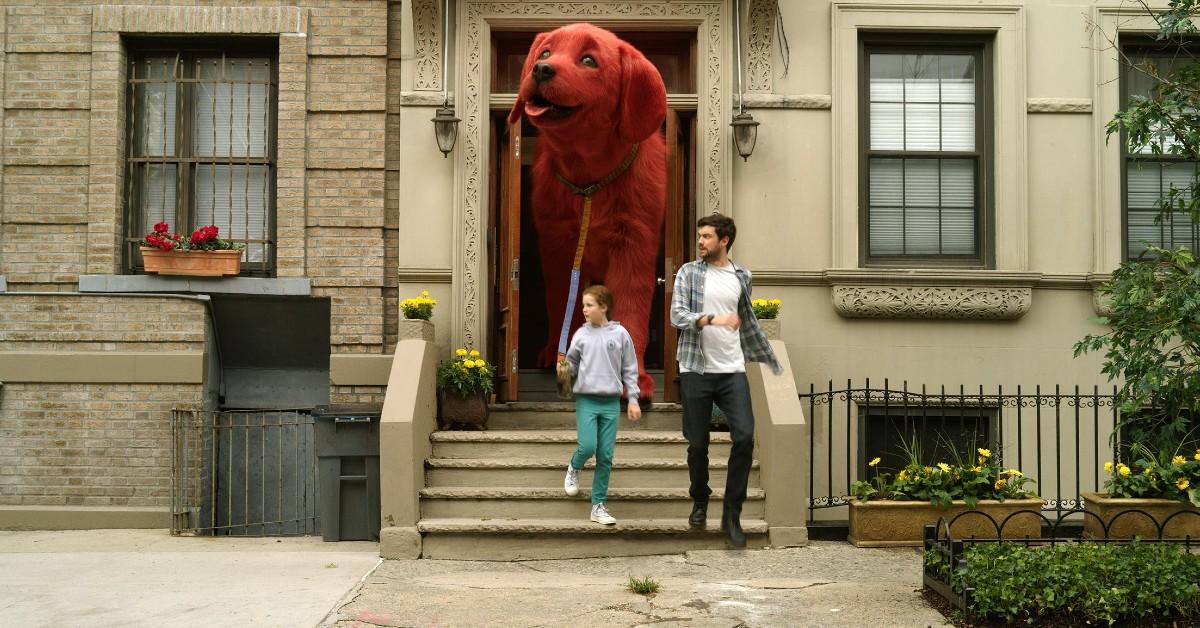 People are Wondering if Clifford Dies in the 'Clifford the Big Red Dog' Movie — Boy, Oh Boy, That Is Bleak
Spoiler Alert: This article contains spoilers for 2021's Clifford the Big Red Dog.
Whatever magical drugs Norman Bridwell was on when he created his beloved Clifford the Big Red Dog children's book series, well, we're all just really grateful for them. Though the late author conjured up the poppy-colored dog back in 1963, Clifford's relevance is still shining bright. Karen Heathwood birthed the PBS Kids cartoon of the same name in 2000 and in 2021, Cliff's giant red tail is still wagging.
Article continues below advertisement
Walt Becker's 2021 live-action film Clifford the Big Red Dog stars Darby Camp as Emily Elizabeth and Jack Whitehall as her Uncle Casey. Along with a sweet, expectedly wholesome plot, we cannot begin to stress how absolutely adorable CGI Clifford is.
The creators easily could've gone with a cartoonish 2002 Scooby-Doo-like CGI dog. They instead opted for the superior realistic lab-style pooch — you know, of the bright red variety.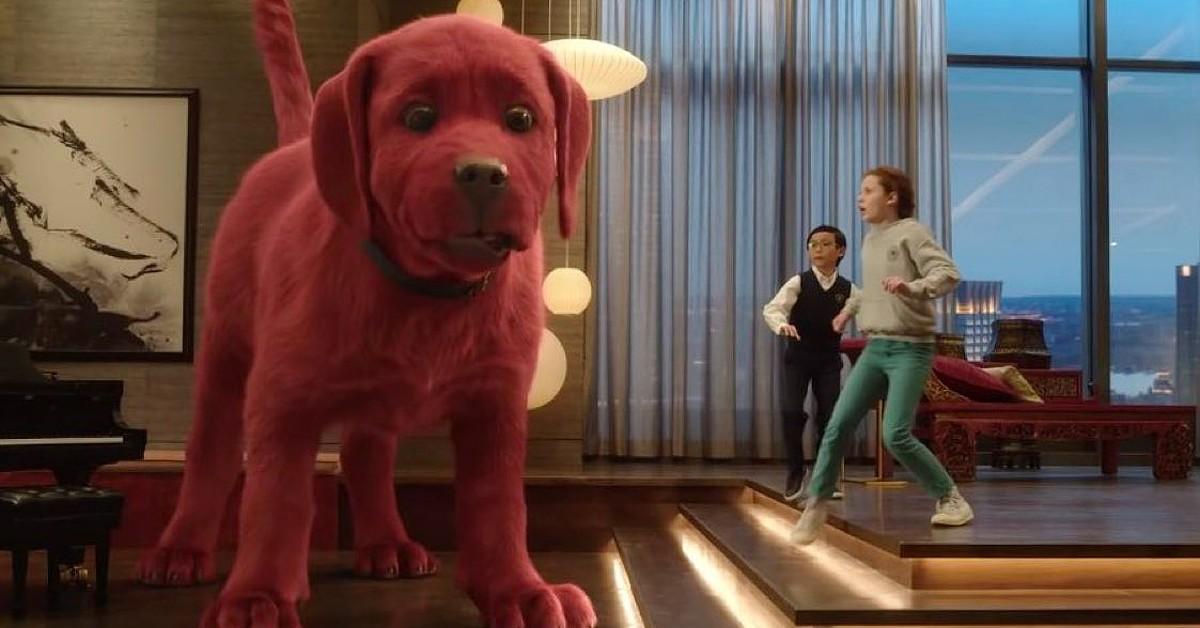 Article continues below advertisement
Because audiences have been burned by the likes of 2008's Marley & Me, and even 2007's I Am Legend, people are wondering if the Clifford the Big Red Dog film kills off its beloved mutated doggo. We sure HOPE NOT. Keep reading to find out if this squeaky clean family movie spares Clifford's innocent life.
First, what is the 'Clifford the Big Red Dog' film about?
New York City resident and bullied middle schooler Emily Elizabeth is in the market for a puppy, one that she can happily watch grow up alongside her. When the mysterious Mr. Bridwell — played by Oscar nominee John Cleese — shows Emily Elizabeth a tiny red puppy at his animal rescue tent at a carnival, she begs her Uncle Casey to let her adopt the dog.
Article continues below advertisement
Emily Elizabeth asks the exquisitely dapper Mr. Bridwell how big the puppy would get, to which he replies, "That depends, doesn't it?" Confused, Emily Elizabeth asks, "On what?" He answers cryptically, saying, "On how much you love him."
Article continues below advertisement
Sadly, Uncle Casey puts his foot down, as dogs aren't permitted in their apartment building. But, of course, teeny tiny Clifford sneaks into Emily Elizabeth's bag before they return home.
Uncle Casey sticks to his original answer, however, telling his niece she still couldn't keep the pup. Clifford was only allowed to stay in the apartment for the night. But when they wake up to the mammoth-sized dog we all know and love, the plan changes.
Article continues below advertisement
Does Clifford die in 2021's 'Clifford the Big Red Dog'? Warning: spoilers ahead!
No, he doesn't die! This isn't 1989's All Dogs Go to Heaven! The film's third act, needless to say, does involve much distress. Quick-thinking Emily Elizabeth and her family must act fast to save Clifford from the film's villain, Zack Tieran, and his biotechnology company, Lifegro.
In the end, Clifford is saved and Emily Elizabeth schools an enormous crowd on the importance of love and appreciating what makes us all different. With beautifully inclusive morals and a cavity-spawning happy ending, Clifford is only a tear-jerker if you're a big ol' mush.
Clifford the Big Red Dog is currently playing in theaters and streaming on Paramount+.