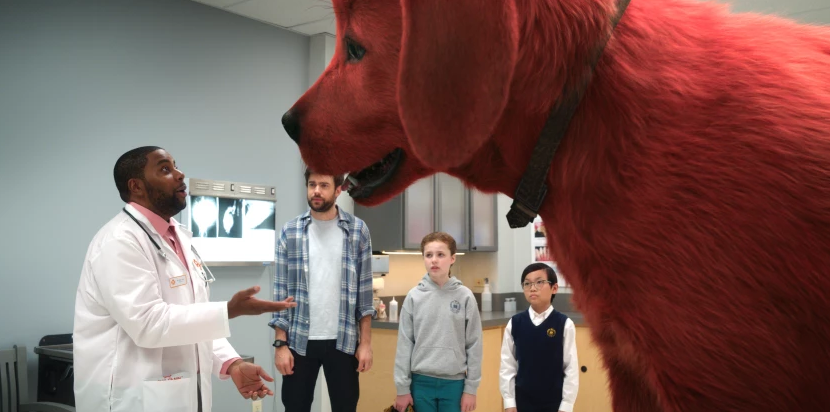 Critics Hate the 'Clifford the Big Red Dog' Film, but Fans Are Lapping It Up
Human beings just love talking about the things that they don't like. Ask someone what they're passionate about and they'll probably give you a milquetoast generic answer about "helping people" and "working on their art at their own pace" or any other Instagram-quote phrase worthy of an eye-roll.
But ask them what they hate, and they're suddenly illuminated with a happy rage about everything that grinds their gears. Everyone's got their own opinion, as evidenced by the critics who hated the 2021 film Clifford the Big Red Dog, and viewers who seemed to love it.
Article continues below advertisement
Here's why critics hated 'Clifford the Big Red Dog.'
According to an aggregate of reviews on Rotten Tomatoes, there are a few reasons why pro movie reviewers aren't a fan of the 2021 big-screen adaptation of the iconic children's literary character.
For starters, there are a lot of critics who seem to think that Clifford's CGI is awkward. Although he does resemble a real-life dog, the red hue and execution of the Big Red Dog didn't really hit the right cues. Trace Sauveur of the Austin Chronicle writes: "Watching this vaguely preternatural, shoddily animated interpretation of a beloved character parade around really makes you feel the disconnect between page and screen."
Article continues below advertisement
Chris Knight of the National Post said that the hyper-realism of the dog in the film doesn't really capture the behavior of real-life pooches, which makes him seem all the more scary: "Clifford's computer-generated nature isn't egregious, though it does cause the movie to suffer from the same problem as last year's The Call of the Wild; namely, animated pooches behaving as though being directed and not just being animals."
Article continues below advertisement
There are other critics who had less of a problem with the film's visual appeal and more so with the content of its script, plot, and direction. Christopher Lloyd of Film Yap said, "Full of slobber, pratfalls and fart jokes, the big, animated pooch flick arrives in an unambitious if well-made bit of rambunctious entertainment aimed straight at the preteen set."
Article continues below advertisement
But why do audiences love 'Clifford the Big Red Dog,' while critics hate it?
Judging from viewer reviews, there seems to be a great deal of head nods for nostalgia and the fact that parents/grandparents who took little kids to go and watch it had a great time viewing the film.
Article continues below advertisement
Of course, there are some viewers who seemed to agree with main critics, but then there were others, like Trevor C who believed the film was "filled with love, laughter and tons of hijinks."
Others in the comments section, including YouTube movie reviewer Watch or Pass, seemed to appreciate the duality of many of the film's jokes — there was content for adults that might fly over kids' heads, so grown-ups and little tykes alike could enjoy it.
Article continues below advertisement
So why is there such a huge difference of opinion between critics and viewers for the flick? It could just very well boil down to expectations. Professional movie critics watch more feature film content than the average person, so many are more than likely looking to be entertained by a fresh new concept that stands out from all of the other films they view.
The audience members who watched Clifford were probably looking for a family film that kept their kids entertained, or maybe they just wanted to see one of their favorite kids' book characters come to life.
If you're interested in seeing whether you'll be siding with critics or audiences on this one, you can check out Clifford the Big Red Dog in theaters or on Paramoun Plust.