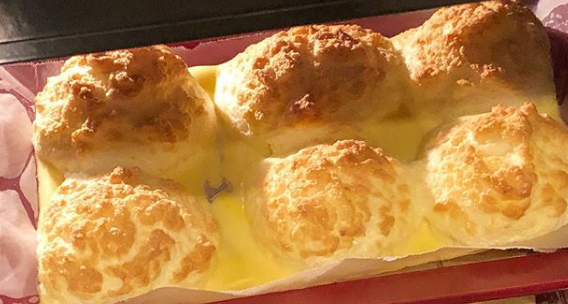 If You're Trying to Go Keto but Miss Bread, Look to the Clouds for Inspiration
There aren't any shortcuts to dieting. Sure, having some culinary expertise can help you make "boring," protein dense foods a little less boring to eat, but if you're used to engorging yourself on carbs, like me, it can be kind of difficult to stay away from breads and starches. You could just swear off them for the most part, or you could try baking this cloud bread that's making the rounds on TikTok.
Article continues below advertisement
'Tasty' has a pretty great cloud bread recipe that they put on their TikTok.
So what is cloud bread? It's basically an egg-heavy bread that takes on the fluffy texture of regular bread, but is made primarily out of egg whites. Like any baking venture, how you prepare the ingredients are of paramount importance, because if you don't do it exactly right, you're not going to get the fluffiness necessary to make your ketogenic bread treat.
Tasty has put its entire recipe on its website, and it shares the same ingredients and prep techniques as other cloud bread instructions out there. Here's what you'll need to do:
Preheat your oven to 300 degree fahrenheit.
Grab three eggs and separate them into two bowls. Whites in one, yolks in the other.
Add 1/8th teaspoon of cream of tartar into the egg white bowl. Whip until they're nice and stiff.
Article continues below advertisement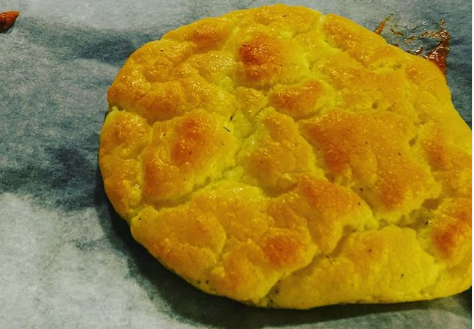 Take 3 tablespoons of either full fat cream cheese or greek yogurt (make sure it's soft) and add them to the yolks and mix it around.
Put half of the egg whites into the egg yolk bowl then fold it up until they're combined. Now add the rest of the egg white amalgamation and fold again. If you're wondering what "folding" is versus stirring, this site does a pretty good explanation.
Article continues below advertisement
Take a baking tray and line it with parchment paper, then place six measured blobs of the cloud bread onto the sheet.
Shape them into nice little circles or whatever shape you like.
Bake it up for about 30 minutes, or until they're golden brown (may be less or more time depending on the intensity of your oven).
Let it cool for an hour and then you're done! Do not eat them until they've settled for 60 minutes.
Article continues below advertisement
So that's how to make cloud bread, but does it have anything to do with 'Avatar: The Last Airbender'?
This may seem like a completely random association, as even the most die-hard Avatar: The Last Airbender fans would be left scratching their heads. You may have noticed that the show and the bread recipe are going hand in hand in search results and on mentions in social media, and that's because there's an Airbender-themed cloud bread video that's making the rounds online.
Article continues below advertisement
Several people are taking a stab at making the ketogenic treat that can subsequently be gussied up with a variety of different ingredients. You can make ketogenic pizza out of it, tacos, sandwiches, burgers, gyros, pretty much anything that uses bread or carb-heavy ingredients to keep you fuller while ingesting more protein and less carbohydrates.
TikTok also has a bunch of Airbender-infused cocktails to try out too, you know, in case you want to save your carbs for more decadent treats than some bread.
Article continues below advertisement
Are you excited to try one of these recipes out? Or are Adventure Time-themed treats more your speed?