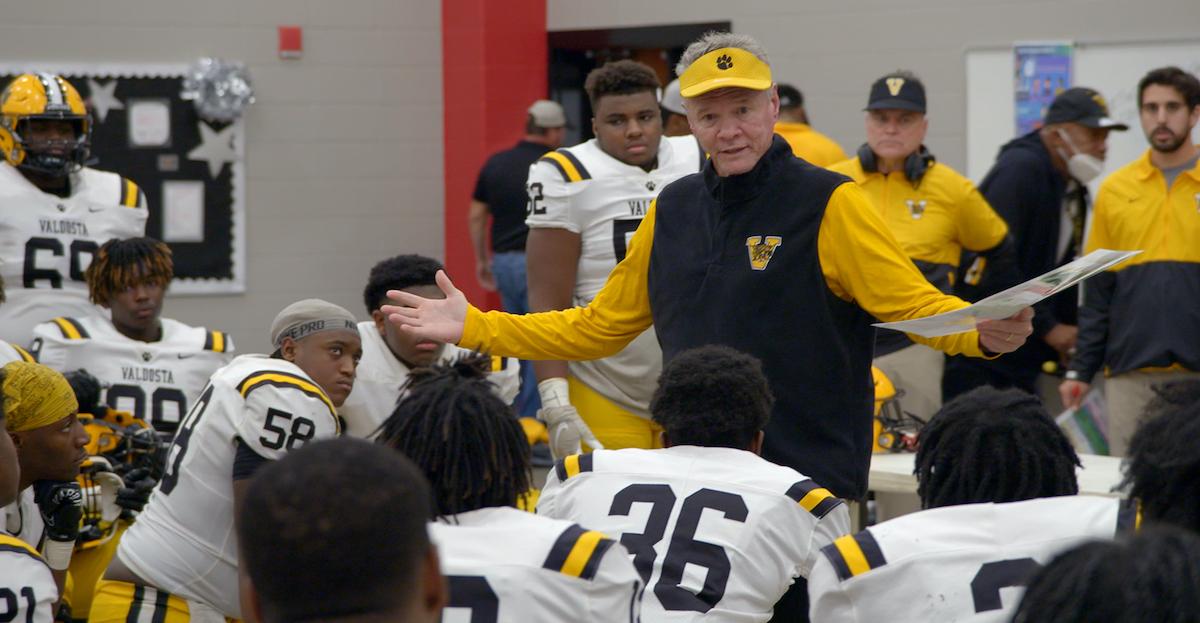 'Titletown High': Coach Rush Propst Is Taking the 2021 Season Off (EXCLUSIVE)
The drama surrounding Coach Taylor and the Dillon High football squad on Friday Night Lights was all scripted, but the pressures facing Coach Rush Propst and the Valdosta High team on Titletown High are all very real.
The Netflix reality series follows the student athletes and the athletic staff at the southern Georgia high school, which has the best football record in history.
Article continues below advertisement
The show follows the Wildcats — led by their coach Rush Propst — during the 2020 season as they try to return the football program to its former glory.
However, after filming concluded, Coach Propst was fired from the school. So, what is he doing now?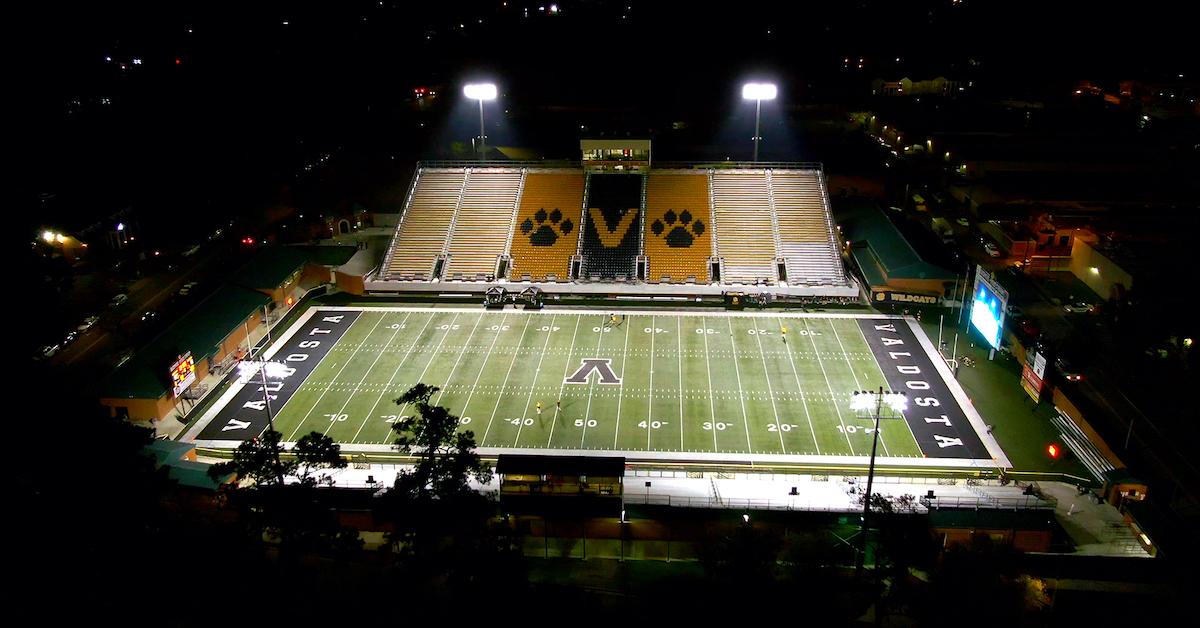 Article continues below advertisement
Coach Rush Propst was fired from Valdosta High in 2021.
Throughout his long and storied high school coaching career, Coach Propst has been involved in various scandals. During his time at Hoover High School in Alabama, he was accused of changing students' grades in order to allow them to remain eligible to play football. It was also alleged that he had given special treatment to certain athletes, that he had spied on other teams, and that he been having an extramarital relationship with a school administrator.
Coach Propst did admit to having an affair, and he acknowledged that he'd had a family with his then-girlfriend, Stefnie Duck. He ultimately got divorced from his first wife, and he married Stefnie shortly thereafter.
He resigned from Hoover High amid controversy in 2007, and he then took a job at Colquitt County High School in Georgia.
Article continues below advertisement
In 2016, he was accused of head-butting a player. Though he was initially suspended for the entire season, Coach Propst appealed the decision, and he was allowed to continue coaching. He stayed at that high school through the 2018 season, and he was then let go after it was determined that he had violated the Code of Ethics for Educators.
He next took a job at Valdosta High, and cameras were rolling as he took on his first season at the school, hoping to lead the Wildcats to a state championship.
Titletown High filmmaker Jason Sciavicco opened up exclusively to Distractify about filming the controversial moments in the Netflix docuseries
"If you're going to allow us to come and do the series, you don't get any editing rights, you don't get control of stuff. You don't tell us when we can and can't shoot. You're not going to dictate stories," Jason told us about the conversation he had with Coach Propst and Valdosta staff before filming. "You have to be 100 percent comfortable with how you are, the way you do your business. How your team is."
Article continues below advertisement
He continued, "Rush had zero input. He never told us to shut off the cameras. We had cameras in closed-door meetings with coaches and players."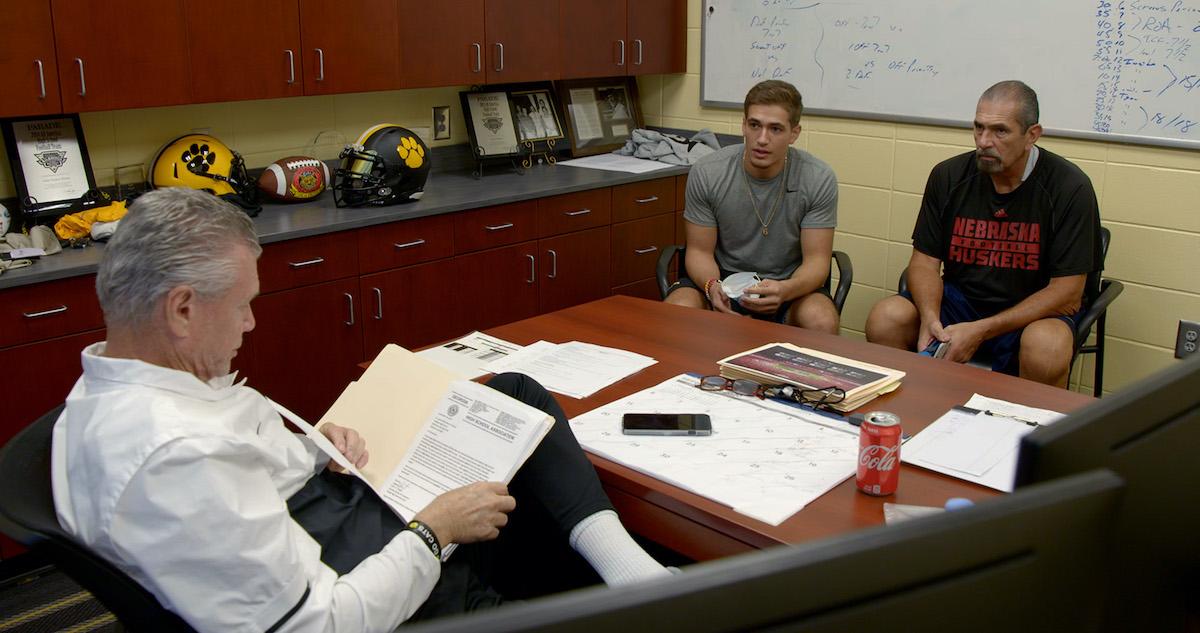 Article continues below advertisement
The documentary touches on another controversy as well. Michael "Nub" Nelson, the former executive director of the Touchdown Club in Valdosta, secretly recorded Coach Propst on his phone in May 2020. In these recordings, which were publicly released in March 2021, Coach Propst discusses needing "funny money."
This money would help to pay for apartments and for other living expenses for players who had transferred to the school.
After the tape came out, five Valdosta High players were declared ineligible to play, and the team was put on probation. Coach Propst was put on administrative leave.
Article continues below advertisement
Where is Coach Rush Propst from Valdosta High now?
Coach Propst's contract was not renewed. He was replaced by interim coach Shelton Felton for the 2021 season at Valdosta High School. Coach Propst's Twitter bio still reads (as of press time) "Head Football Coach at Valdosta High School," and he has not taken another coaching position since he was let go.
He has also stated that his now-infamous conversation with Nub Nelson was "taken out of context."
"It was just a bunch of B.S. talk," the former head coach told Saturday Down South in August 2021 about the recorded chat. "That's all it was. I wish I could take back some of those things, but I can't. You just have to own up to them ... I was taken out of context, yes absolutely out of context."
Article continues below advertisement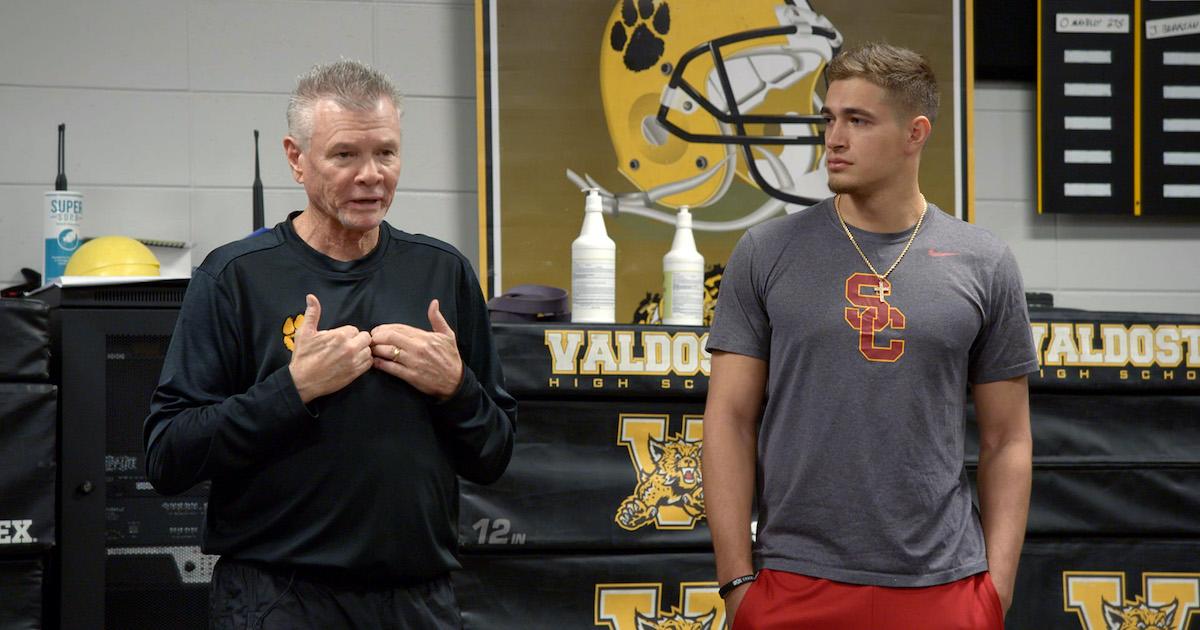 According to Jason, Rush is currently taking the year off as a football coach while the Professional Standards Commission (PSC) finishes its investigation. "He did have some opportunities but he decided not to take this and wait for the PSC to come out with their ruling," the director explained. "I think [Rush] would tell you, 'Are there things I wish I could have done different, sure.'"
However, it seems the controversial coach doesn't regret filming the Netflix series. "He thinks it's a fair and balanced story of what happened," Jason added.
You can see the highlights of Coach Propst's first and only season at Valdosta on Titletown High. Season 1 is available to stream on Netflix now.