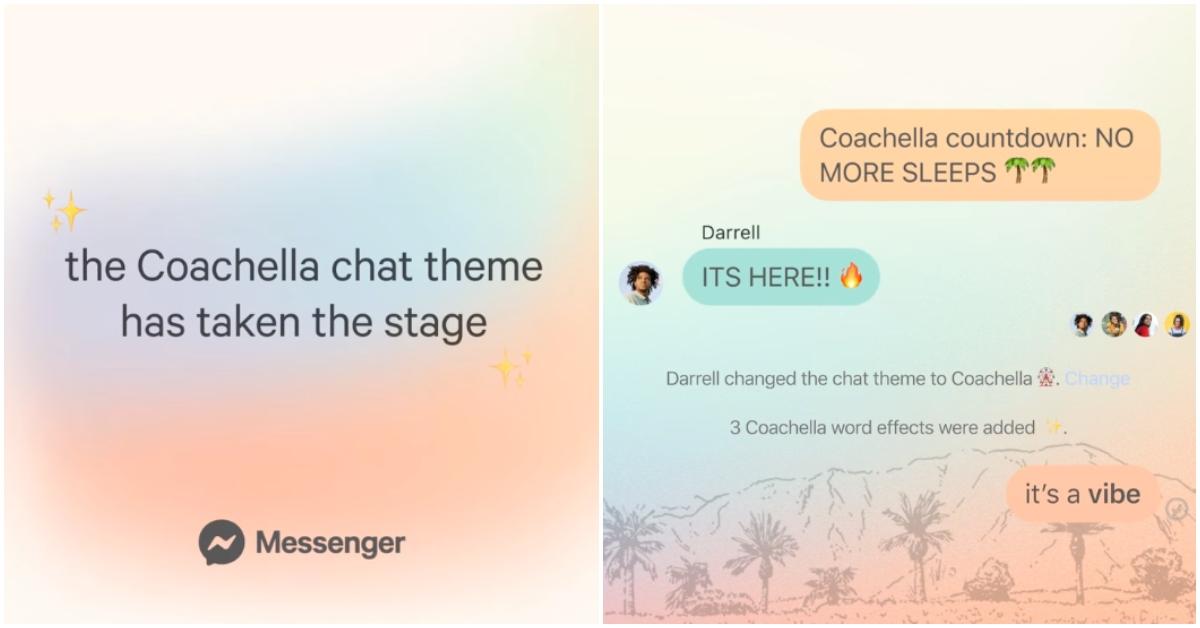 The Coachella Chat Theme Brings the Desert Vibes to Messenger
You don't have to go to Coachella to experience the desert vibes.
Messenger has a new chat theme inspired by the music festival that will get you in the Coachella mood without having to deal with the crowds or any influencer drama. We're looking at you, Revolve.
Article continues below advertisement
The festival-inspired chat theme comes with custom word effects, and you will be able to share the fun on Messenger and Instagram video calls with a new group effect as well.
How to access the Coachella Festival chat theme:
If you have Messenger, it's really simple to use the new Coachella chat theme. All you have to do is follow these five steps:
1. Open your chats in Messenger or IG
2. Go to the chat where you want to change the theme.
3. Tap the contact name or Group name at the top of the chat
Article continues below advertisement
4. Tap Theme
5. Select the Coachella theme
See, we told you it was easy. The theme
Chat with your friends while live-streaming Coachella on your phone!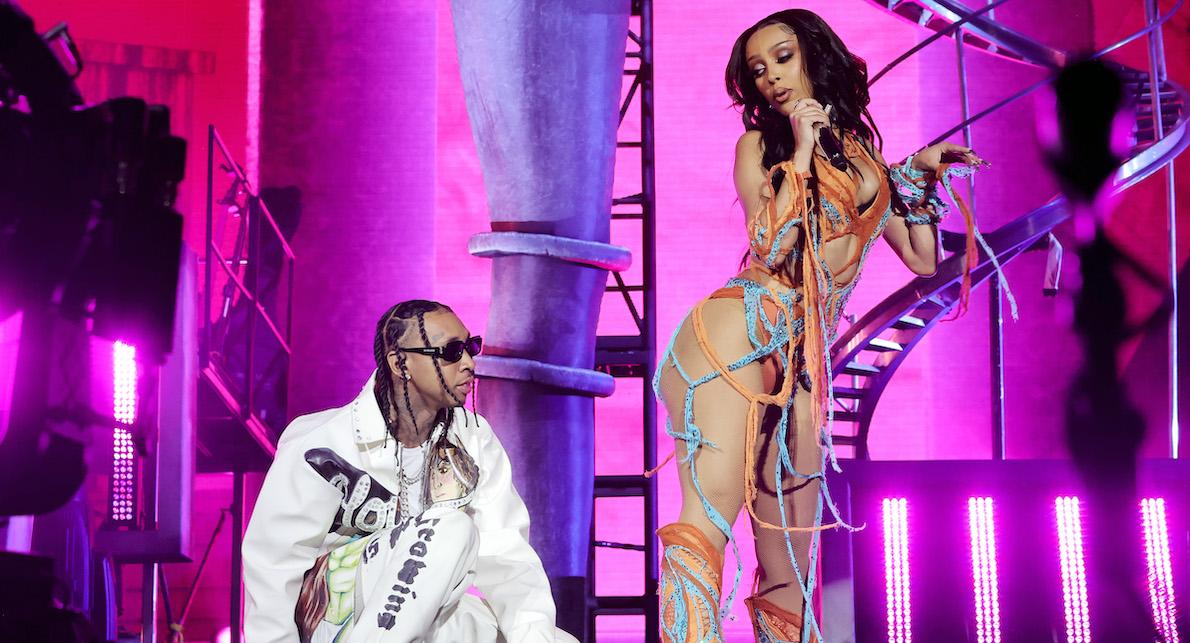 This chat theme is perfect if you want to chat with your friends while live-streaming the music festival.
Thanks to YouTube, you can watch Coachella online starting at 4 p.m. PT / 7 p.m. EST each day. Expected to perform during the second weekend are Harry Styles (Friday, April 23 at 11:35 p.m. PST), Billie Eilish (Saturday, April 24 at 11:30 p.m. PST), and Swedish House Mafia with The Weeknd (Sunday, April 25 at 10:20 p.m. PST).
Doja Cat, Karol G, and Megan Thee Stallion are also set to perform. And honestly, people are preferring to experience Coachella from home this year.
"I gotta be honest … no part of Coachella looks appealing to me. The lines, the heat, the dust, the uncomfortable outfits; it's just not doing it! Have you seen my comfy couch?" one person tweeted before another added, "I actually think I like Coachella from home more. Get to watch the artist from the comfort of my couch LOL."
Just don't forget to download Messenger's Coachella chat theme while you're at it!