Calling the Health Department! A Woman Reveals Roach Infested Apartment in Viral Video
In a now-viral video, a woman shares how she's been dealing with her roach infested apartment and folks have their pitchforks ready to defend her.
Picture it: You move into a new apartment complex. You're excited to build a home in your space and make memories. Fast-forward to a few months later, you notice tiny critters in your apartment. And then, a few tiny critters and annoyance become a full-blown infestation.
Article continues below advertisement
This is the life of one TikTok user. A woman shared in a now-viral video that she has a cockroach-infested apartment, and folks want better for her and her family.
Here's the full scoop on the situation.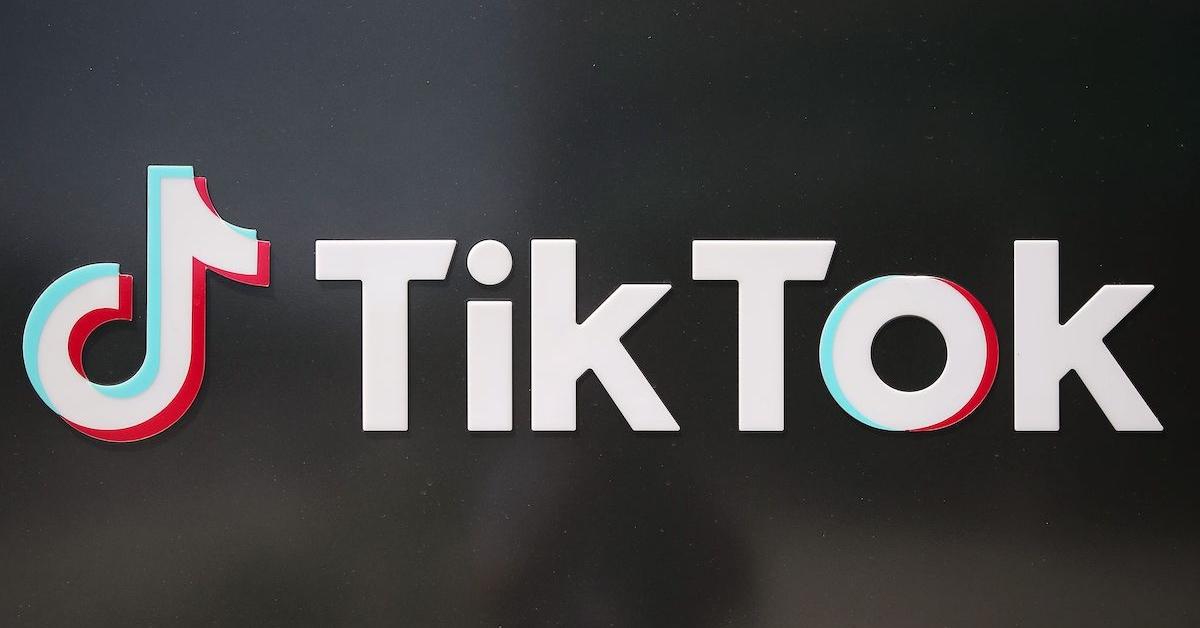 Article continues below advertisement
A TikTok user shared that she has a cockroach-infested apartment and management has been little to no help.
Jesus, Mary, and Joseph! Most folks wouldn't wish a cockroach infestation on their worst enemy.
In a July 4, 2023 TikTok post, creator RoadKillCat @_roadk1llcat, shared a video regarding her cockroach infestation and the building's management's failure to fix it.
As the video starts, you can see a shot of the floor with cockroaches on the ground with a text that reads: "The complex isn't fixing this and won't let us leave."
As the video continues, the creator is seemingly in her kitchen and picks up a kitchen napkin where roaches are spotted flying off the cloth and climbing on the shelves. Ugh!
In the next frame, you see the inside of a shelf with cleaning supplies and cockroaches swarming the back of the shelf.
"I'm threatening them with negative media attention this week, who wants me to drop their name?" the text reads.
Article continues below advertisement
In the following frames, you see a photo of roaches in a coffee mug and several photos of a young child with roach bites on their legs.
In a follow-up video, the creator explained what happened and how things got so bad.
"We moved in here in January 2022 and we didn't start seeing cockroaches until six months later, the creator said. "And even then, it wasn't like a health hazard. It wasn't very bad, we can just deal with it."
Article continues below advertisement
She shared that they continue to buy "traps and poisons," but things got worse this year once the weather got warmer.
"On May 4, I sent a request in for pest control. They sprayed and it did absolutely nothing. And then May 16, I realized that the mosquito bites my son had were actually cockroach bites."
The creator said the same day she made the discovery, she contacted the apartment management office and told them they violated standard protocol.
"If there is a health issue that is not resolved within 5 days, we can legally break the lease," the creator said.
Interestingly, she said that the complex didn't take action until May 24 by sending pest control to spray, and it didn't fix the infestation.
Additionally, the creator said that the management shared that they "wouldn't let us break the lease, they would withhold the down payment, and they would charge two months of rent."
Article continues below advertisement
Making matters worse, the complex threatened to mark them down as "lease breakers" if they illegally left the apartment, which could make it difficult to find a residence in the future.
The creator addressed folks who questioned her caring more about her renting status than her child. She explained that she was in a tough spot.
Article continues below advertisement
"The reason why we've been sticking with this place for so long and trying to work with them is because they kept telling us, 'We'll do stuff, we'll do a clean out service, we'll do fumigation,' and then they just haven't been doing that," the creator explained.
She said that dressing her son in clothes that cover his body helps since he seemingly gets bitten at night, but last week she noticed a new bite on his body. And that was the straw that broke the camel's back.
Article continues below advertisement
Unfortunately, the creator said that she reached out to an attorney who said the case "would be hard to win in court because apartment management could say they acted reasonably by sending pest control."
After reflecting on the situation, the creator said that she was naive with how she handled things and decided to take action. She looked at a new apartment and told the current apartment management that they have 72 hours to refund the down payment and their current month's rent or else they will go to the news.
"If they still don't let us leave and try to sue us for the two months of rent they said we'll have to pay, we're just going to take this to court," the creator said.
The plan is to be out of the apartment for the next week, but the creator said that she won't share the name of the complex since it's her "current residence and for safety reasons."
Article continues below advertisement
In the final follow-up video, the creator is seen opening a medicine box and showing the inside of the package that has a few cockroaches. She showed cleaned-out shelves where she seemingly had food items or kitchen essentials with cockroaches in the crevices. The creator also showed more items with cockroaches in them.
Article continues below advertisement
At the end of the video, she moves baby formula from a space in the panty and a ton of roaches dead and alive are in the frame. Yes, our skin is itching as we watch.
Article continues below advertisement
TikTok users have shown sympathy for the creator's roach infestation problem.
Although social media users are known to be very critical of others, it was nice to see everyone — for the most part — come together and give the creator advice.
"When you move out don't take any furniture with you they will come to your new place. Don't take so many things or baby toys," one person shared.
"Call the state county office. I had to deal with the same thing but couldn't handle it. We broke the lease and will have to deal with the rest later," another user shared.
"Girl you will win in court, no doubt about it," another user chimed in.
Article continues below advertisement
In the last follow-up video, many users questioned how the creator was able to keep herself together since the sight of roaches is enough to make some people go crazy.
The creator also confirmed in the comment section that the entire apartment complex is infested. So the fact that the landlord allowed the place to become infested without taking the appropriate measures is disgusting.
We'd like to wish the creator and her family all the best. Hopefully, she can put this nightmare behind her.