Cody Ince, Former Iowa Offensive Lineman, Has Died at Age 23 — What Happened?
Cody Ince passed away unexpectedly in July 2023 at 23 years old. What was the former Iowa offensive lineman's cause of death? Here's what we know.
On July 15, 2023, Cody Ince, a former Iowa offensive lineman, died "unexpectedly" at age 23. The news came as a shock to many people. During this difficult time, many questions still remain. What was Cody's cause of death?
Article continues below advertisement
The Iowa Hawkeyes released a statement from Kirk Ferentz. "I am incredibly sad to hear about Cody Ince's sudden passing. Cody was a tremendous young man, valued teammate, and contributor to our program," he said. "He loved football, fishing and hunting, and believed in the importance of family and friendships."
Ferentz said that Iowa's entire program is "mourning his loss."
Article continues below advertisement
What happened to Cody Ince? What was his cause of death?
As of writing, Cody's cause of death is unknown. His obituary only says that he "passed away unexpectedly." More information surrounding his death might be made public in the coming days.
Article continues below advertisement
Was Cody Ince married?
Prior to his death, Cody wasn't married but he was engaged. In fact, Coach Ferentz said, "Cody was just beginning his next chapter of his life and was about to be married."
Cody and his fiancée, Olivia Tucker, were planning for their wedding in May 2024. They lived in Grantsburg, Wisc.
Article continues below advertisement
What position did Cody Ince play?
Cody played for the Hawkeyes at the University of Iowa. He played as offensive lineman for the team beginning in 2018. His freshman year, though, he was taken out of play rotation. It wasn't until the next season where he played at left guard that he saw considerable action.
By 2020, Cody started in the last six games of the season. He also ended up with a few notable achievements including being an All-Big 10 honorable mention. Scott Dochterman, a reporter for The Athletic, explained that injuries had actually "forced him to retire a year early."
He also said that the same injuries prevented Cody from having a "legitimate NFL career."
Article continues below advertisement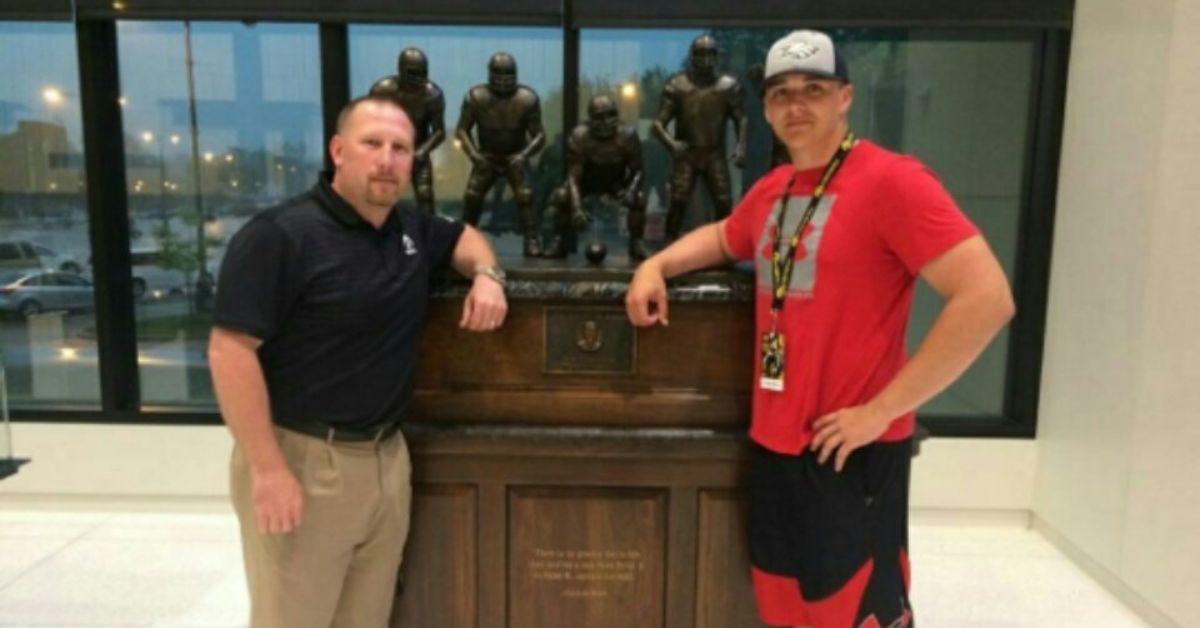 Some of Cody's friends and former teammates have released public statements of support.
Oklahoma State wide receiver Arland Bruce IV posted on Twitter: "You showed me what true leadership looks like and how to be a great teammate."
Article continues below advertisement
After the initial "shock," Joe Evans told The Gazette: "My next thought was just thinking about all the memories that I had with him."
Joe also described Cody as a "humble" guy, reflecting fondly on his times playing with him and even being invited to eat brisket with him. "He was a great cook," said Joe.
On Cody's tribute wall, Tyrone Tracy Jr. wrote: "He took his job on the field personally, and I loved that about him. He used to always bring in deer jerky or sunflower seeds, and he made sure I got some every time. It's the little things that I will remember!"
Cody's family has requested that instead of flowers, mourning family members, friends, and fans make donations in his name to the University of Iowa Children's Hospital. Our thoughts and prayers go out to everyone who is mourning Cody's passing during this difficult time.