Tennis Players Medvedev and Sabalenka Compete for No One—Where Are Their Flags?
Why does Medvedev not have a country by his name? The tennis player is playing without representing a country and without a flag, but why?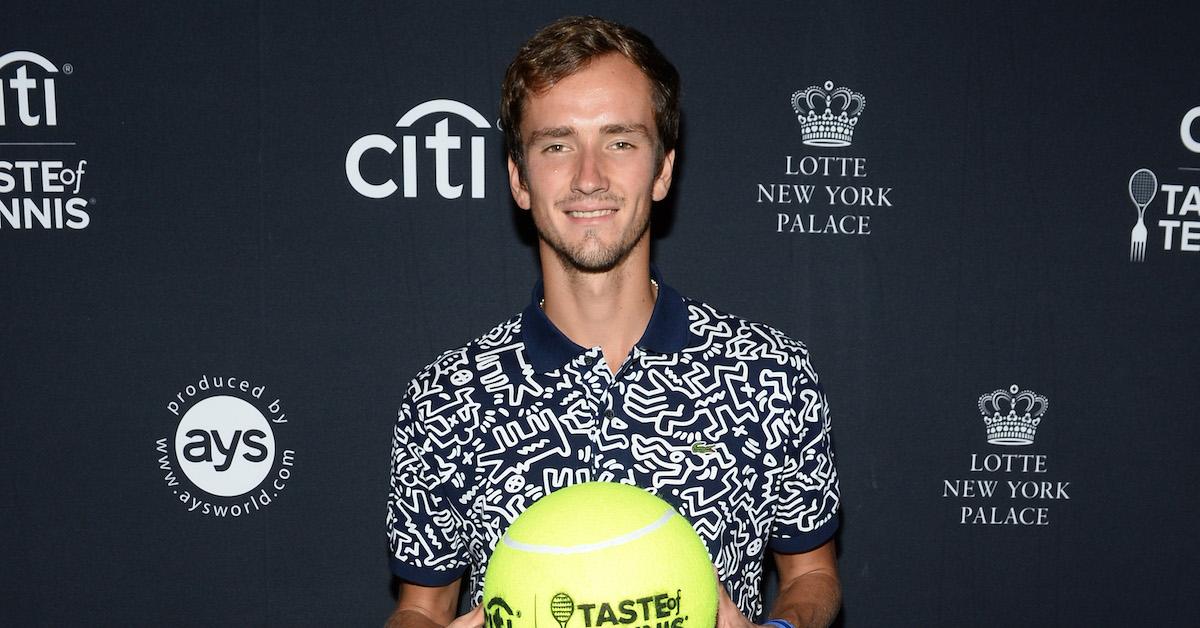 Winning the Grand Slam is one of the greatest wins a tennis player can achieve in their lifetime, and Daniil Medvedev is often in the running. His last Grand Slam win was in 2021 at the US Open, and now, he's fighting for another win in the 2023 Wimbledon Tournament. But he's doing so without a country or flag by his name.
Article continues below advertisement
Most tennis players compete for a country. However, Medvedev (and Aryna Sabalenka) are playing without a country by their names. On July 12, 2023, Medvedev defeated USA tennis player Christopher Eubanks and is set to play Spanish tennis player Carlos Alcaraz in the semi-finals on July 14, 2023. But why does Medvedev not have a country by his name?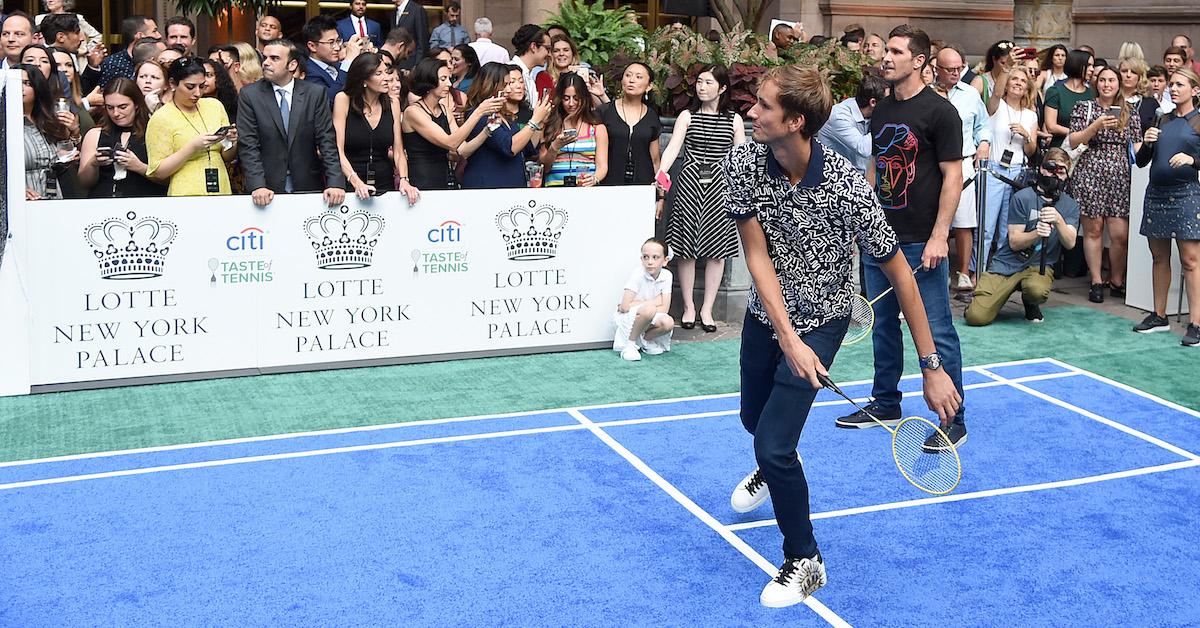 Article continues below advertisement
Medvedev doesn't have a country by his name because he is Russian.
After Russia invaded Ukraine, the International Tennis Federation (ITF) banned athletes from Russia and Belarus from playing under the name or flag of their countries. This move first happened in 2022, and while much of the world has sadly grown accustomed to Putin's invasion, the conflict is still very much at large. Olympic viewers might remember that Russia and Belarus have also been banned from the Olympics because of Putin's actions.
Article continues below advertisement
Luckily, the ITF has not stopped individual athletes from competing; they just cannot compete for their countries. A joint statement from the ITF, Association of Tennis Professionals (ATP), and the Women's Tennis Association (WTA) said (via Inside the Games), "Our thoughts are with the people of Ukraine, and we commend the many tennis players who have spoken out and taken action against this unacceptable act of aggression. We echo their calls for the violence to end and peace to return."
Even still, this has complicated things for Medvedev and other Russian/Belarusian players like Sabalenka. Now ranked the 3rd best male tennis player in the world, Medvedev said during the Indian Wells that he would "want peace" throughout the world and that he'll compete however the ITF asks because "that is the only way I can play."
Article continues below advertisement
He added, "It's always tough to talk on this subject because I want to play tennis, play in different countries. I want to promote my sport, I want to promote what I'm doing in my country for sure." In fact, in 2021, the Tennis Federation of Kazakhstan attempted to bring in Medvedev to compete for them.
Perhaps if Russia is banned long enough, Medvedev could change allegiance. For now, he's a free agent—he competes for himself.