Tennis Sensation Naomi Osaka Is Pregnant! Inside Her Relationship With Boyfriend Cordae
Naomi Osaka and Cordae have been quietly dating since 2019. Now, Naomi announced she is pregnant! Here's an update on the couple today.

Tennis champ Naomi Osaka is always a source of good news. The athlete has been making waves in the tennis world for years now, and it seems like she's just getting started. However, she recently announced some huge news that will take her off the tennis court for a while.
Article continues below advertisement
That's right! Naomi Osaka is pregnant with her first child. Naomi revealed the news in a note on social media on Jan. 11, 2023. She's expecting the baby with her boyfriend, rapper Cordae, whom she's been dating since 2019. Let's take a look at their relationship!

Article continues below advertisement
Naomi Osaka is dating rapper Cordae.
As a part of GQ's Modern Lovers issue in early 2021, Naomi was on the cover of the magazine with her boyfriend, rapper Cordae. Mark Anthony Green, who conducted the interview, noted that getting them to talk about how they first met took them 10 minutes just because they kept giggling together.
But the information eventually came out! Naomi and Cordae met back in 2019 and exchanged numbers. After some time, the two had their first date at the Staples Center for a Los Angeles Clippers game.
Even though Naomi had already seen success in her tennis career at that time, Cordae didn't know anything about that. He said, "It's not my sport," when asked about his tennis knowledge pre-Naomi, but they have both influenced each other since.
Article continues below advertisement
Now, Cordae has a much deeper knowledge of the sport and is a huge support for Naomi on the sidelines of her matches. And she gets exclusive previews of his latest music, but Cordae is quick to point out that they have a "mutual respect" for one another, so neither of them tells the other how to do their own craft.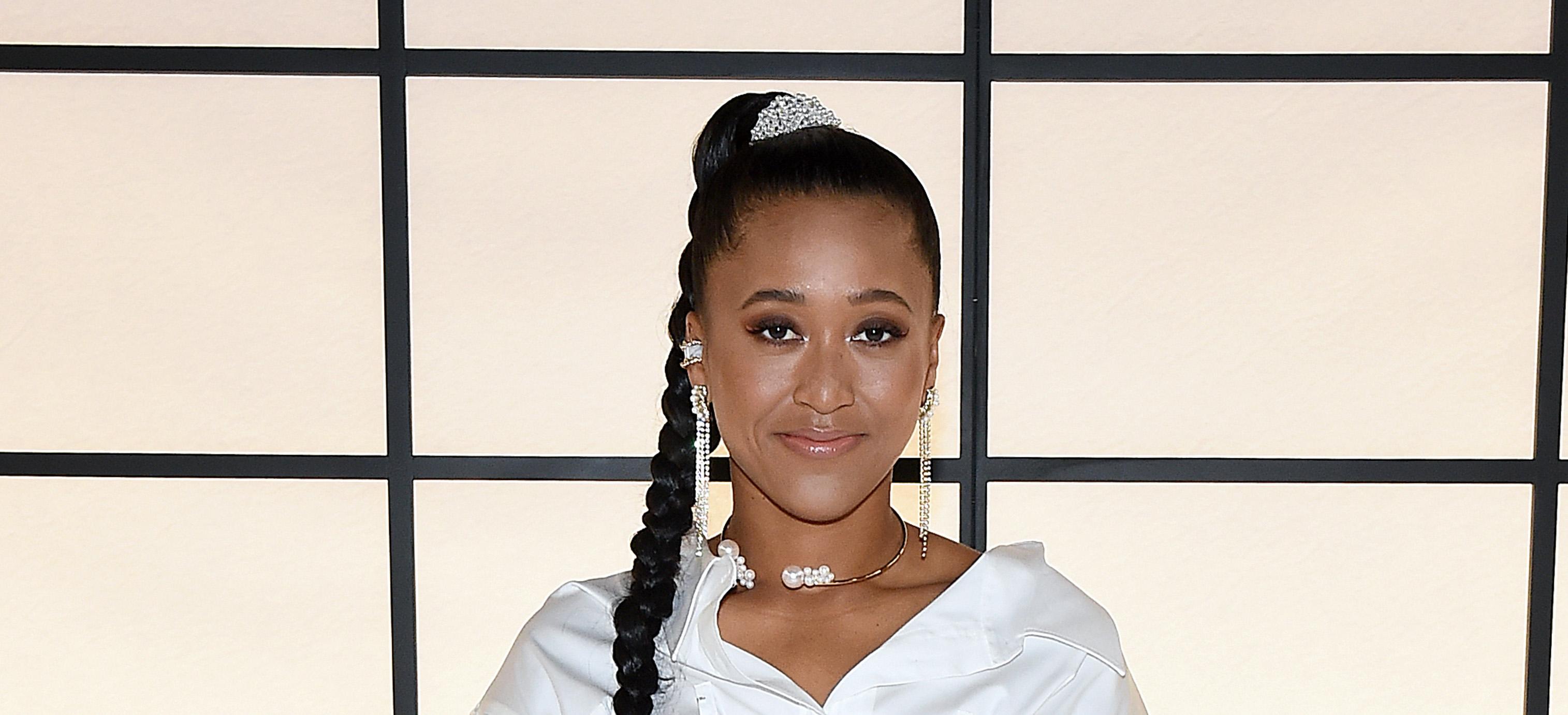 Article continues below advertisement
In August 2022, Naomi and Cordae faced breakup rumors.
In a deleted tweet, Naomi wrote, "If a guy constantly has to tell you he's a good guy, there's about a 1000 percent chance he's not." Naturally, many immediately began speculating that the athlete was speaking about her relationship with Cordae. On top of that, fans noticed that Naomi no longer followed Cordae on Twitter or Instagram, giving more fuel to the rumor.
Naomi seemingly didn't take kindly to fans speculating about her relationship status. So, she posted a follow-up message on Aug. 2, 2022, where she addressed the rumors.
"People really just believe anything and run with whatever lol," she wrote.
It seems that the couple has bounced back from the rumors. Now, they're getting ready for their first kid!
Article continues below advertisement
When is Naomi Osaka's due date?
As of right now, it's unclear when exactly Naomi is due. In her pregnancy announcement, she did imply she'd be taking a break from tennis, probably through the end of 2023.
"The past few years have been interesting to say the least, but I find that it's the most challenging times in life that may be the most fun," Naomi wrote.
Article continues below advertisement
She continued, "I know that I have so much to look forward to in the future, one thing I'm looking forward to is for my kid to watch one of my matches and tell someone, 'That's my mom,' haha. 2023 will be a year that'll be full of lessons for me and I hope I'll see you guys in the start of the next one 'cause I'll be at Aus 2024."
Along with her Notes app statement, she posted a photo of her sonogram. She ended her announcement with a poignant "sidenote," which reads, "I don't think there's a perfectly correct path to take in life but I always felt that if you move forward with good intentions you'll find your way eventually."
There's no doubt a baby is a life-changing step for Naomi and Cordae, and we wish them all the best on this brand-new adventure!