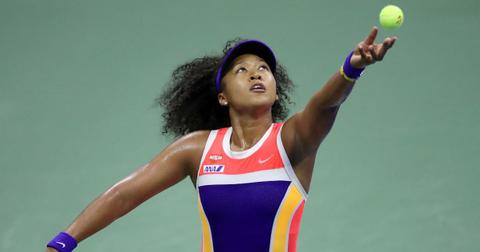 Here's the Real Reason Why Naomi Osaka Plays for Japan's National Team
By Pippa Raga

Sep. 9 2020, Published 6:46 p.m. ET
Japanese tennis player Naomi Osaka has been dominating this year's U.S. Open, and is currently set to compete in Sept. 10's semi-final against United States' Jennifer Brady.
Over the current tennis season, the 22-year-old has been using her platform to support Black Lives Matter, first by choosing not to play a semifinal match in protest of the shooting of Jacob Blake, and more recently, by wearing masks to protest the killings of Breonna Taylor, Ahmaud Arbery, and Trayvon Martin.
Article continues below advertisement
After all, Naomi Osaka was raised mostly in the United States, between Florida and New York, where she moved when she was three years old. So, why does Naomi Osaka play for Japan's national team? Keep reading.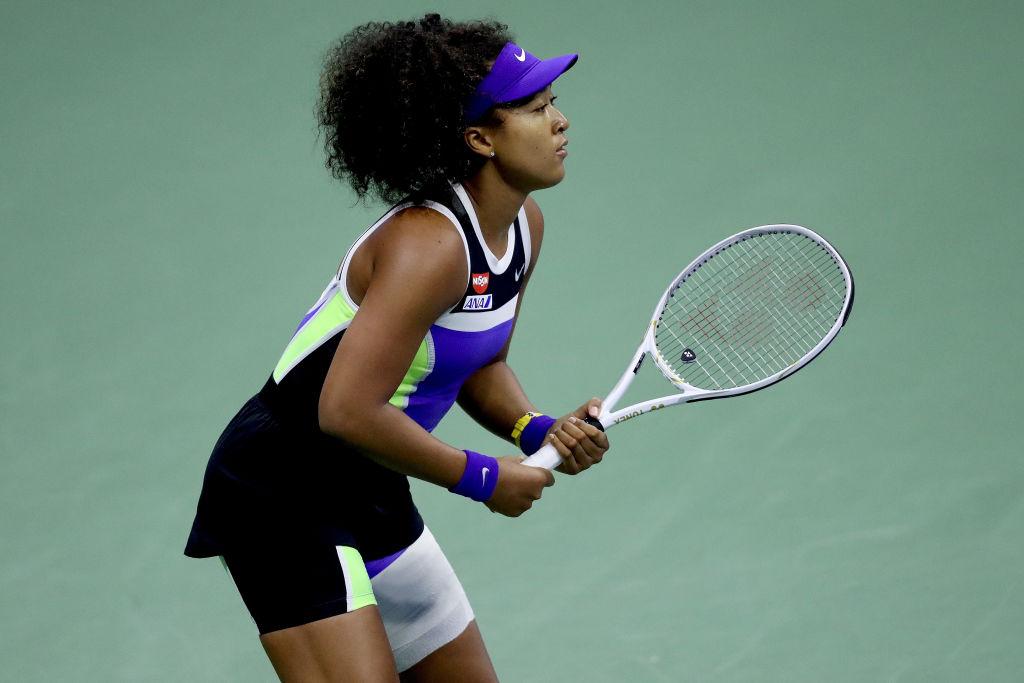 Article continues below advertisement
Why does Naomi Osaka play for Japan?
Naomi was born in Chuo-ku, Osaka, to Hokkaido native Tamaki Osaka and Haitian-born Leonard François. She uses her mother's last name, as does her older sister Mari, who is also a professional tennis player, due to a Japanese family registration law that states that children born to parents where one is Japanese and the other is foreign are registered under the Japanese parent's name.
At three years of age, Naomi and her family moved to the United States, where Naomi would eventually begin her absolutely remarkable tennis career with her dad serving as her and her sister's coach.
But despite the fact that Naomi and Mari were raised in the United States and even had American citizenship, both Leonard and Tamaki decided when their daughters were still young that the two would represent Japan, rather than the United States.
Article continues below advertisement
"We made the decision that Naomi would represent Japan at an early age," her parents said in an interview with The Wall Street Journal back in 2018, which discussed how Naomi was "overlooked by everyone" and had already committed to the Japan Tennis Association when the U.S. Tennis Association tried to recruit her at 16 years old.
Article continues below advertisement
"She was born in Osaka and was brought up in a household of Japanese and Haitian culture," her parents continued. "Quite simply, Naomi and her sister Mari have always felt Japanese so that was our only rationale. It was never a financially motivated decision nor were we ever swayed either way by any national federation."
Is Naomi still an American citizen?
Naomi relinquished her American citizenship last year in 2019 so that she could represent Japan at the 2020 Tokyo Olympics. Giving up her American citizenship before 22 conveniently served the double purpose of fulfilling Japan's Nationality Act clause that requires dual citizens to choose a nationality by the time they turn 22.
"I never know what to do when someone asks me where I'm from," the tennis champion tweeted back in 2017. "I just said [Florida], because saying Japan starts an unnecessary conversation." By the same token, she told USA Today, "When I go to Japan people are confused. From my name, they don't expect to see a Black girl."