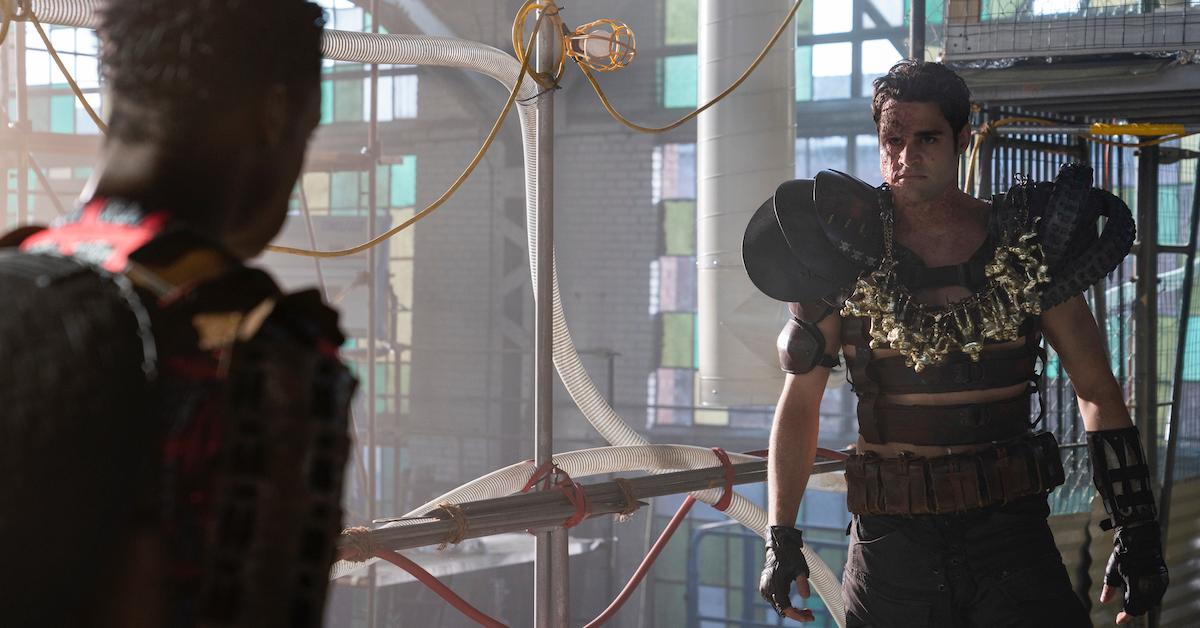 Here's What You Need to Know About 'Daybreak's Turbo Pokaski and the Actor Who Plays Him
Netflix's latest comedy-drama series Daybreak follows Josh Wheeler and his group of high school friends as they take on post-apocalyptic LA and zombie adults.
Article continues below advertisement
The friends must fight off murderous high school cliques like The Jocks, The Gamers, The Cheerleaders, STEM Punks, among others.
Keep reading for everything you need to know about actor Cody Kearsley, 25, and how to follow him on social media.
Cody Kearsley plays both gay and straight characters flawlessly, as evident in his roles in Daybreak and Riverdale.
Article continues below advertisement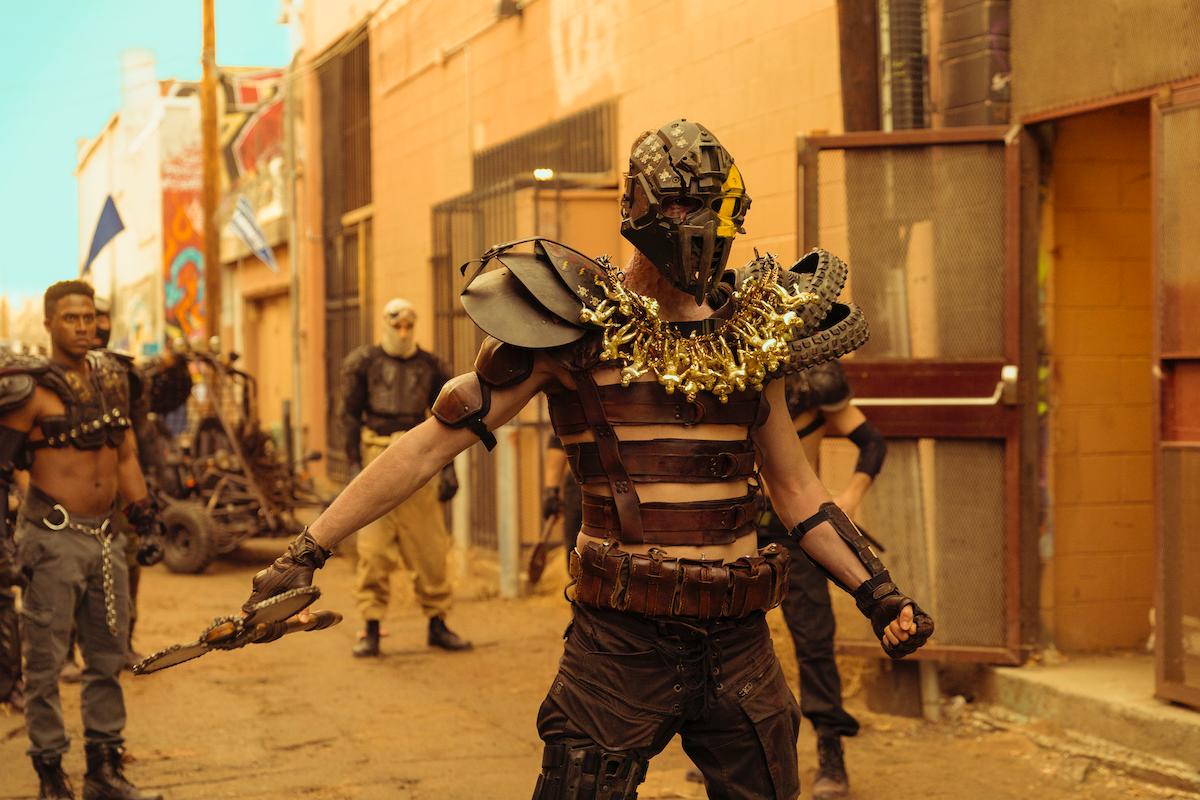 Intimidating Josh Wheeler might look familiar to viewers, but it's understandable if it takes a minute for it to sink in that Cody is the same guy who played Moose on Riverdale. On Daybreak, he plays the opposite of his sensitive CW character.
Article continues below advertisement
"Turbo Pokaski was the quarterback," Canadian actor Cody says of his character to Entertainment Focus. "He was the big man on campus in high school. In the new world, he is taking command over the jocks."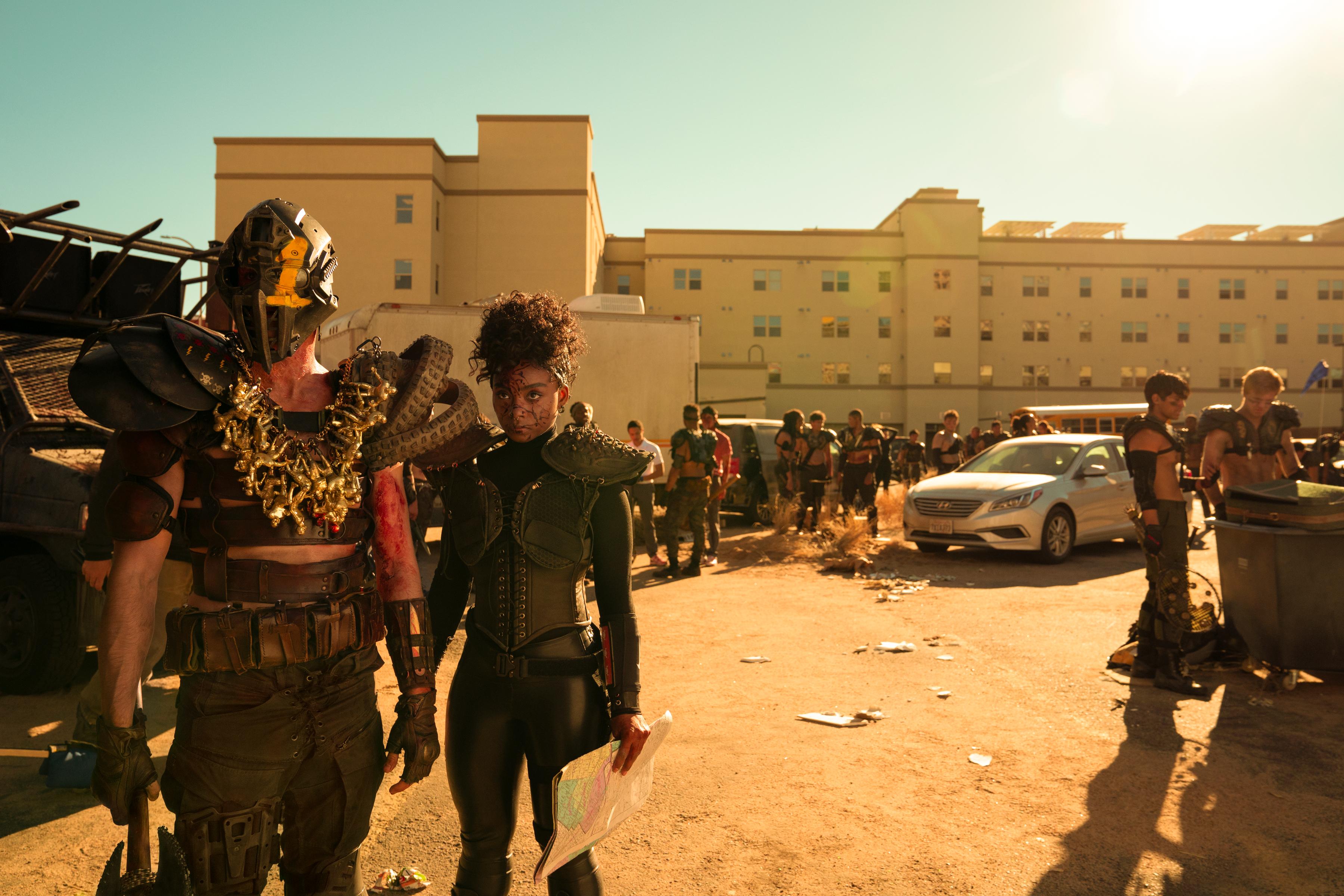 Article continues below advertisement
"Our army is a militant group, sometimes a meritocracy, and basically the goal is to protect the children," he continued. "We're trying to protect everyone but I definitely rule with an iron fist. You know, those guys that can't get out of the high school glory days so they still go to the same bars and still talk about their high school football achievements. That's him."
Canadian-born Cody got his start in 2016.
Cody was born in British Columbia, Canada and got his film start in a short called Borealis in 2016. He went on to act in the Power Rangers movie franchise, before eventually landing the recurring character of Moose on Riverdale.
Article continues below advertisement
Cody is extremely excited about his role as Turbo on Daybreak, his first series regular role and the biggest project he's worked on "in terms of scale and budget and world-building," he said.
Article continues below advertisement
"For a lot of stuff with actors, we don't always go out for roles that we really are passionate about, sometimes we just get roles for the job," he continued to Entertainment Focus. "This is one of those roles where as soon as I got the script and I read the pilot, I ordered the graphic novels immediately."
"I fell in love with this story, the world and the character," he gushed. "This is a dream role for me. I put every effort into booking this part and thankfully I got it. I actually had a really good feeling about this one. I don't normally get that, which is why I ordered the graphic novels immediately. I lucked out."
Article continues below advertisement
Don't miss the chance to follow this talented young actor on Instagram, and while you're at it, go ahead and follow his baby French bulldog, Justin.
While we wait to see if Daybreak, Season 1 of which is currently streaming on Netflix gets picked up for a second season, you can look out for Cody in an upcoming indie sci-fi film with Bruce Willis. He's also setting out to produce his first feature film.
"I'm really excited," he adds. We are too.