'Daybreak' Ends Well for Most Characters — Except for Hopeless Romantic Josh
Does Josh find Sam? 'Daybreak' fans are probably wondering: Does the protagonist succeed in the quest of locating the woman of his dreams?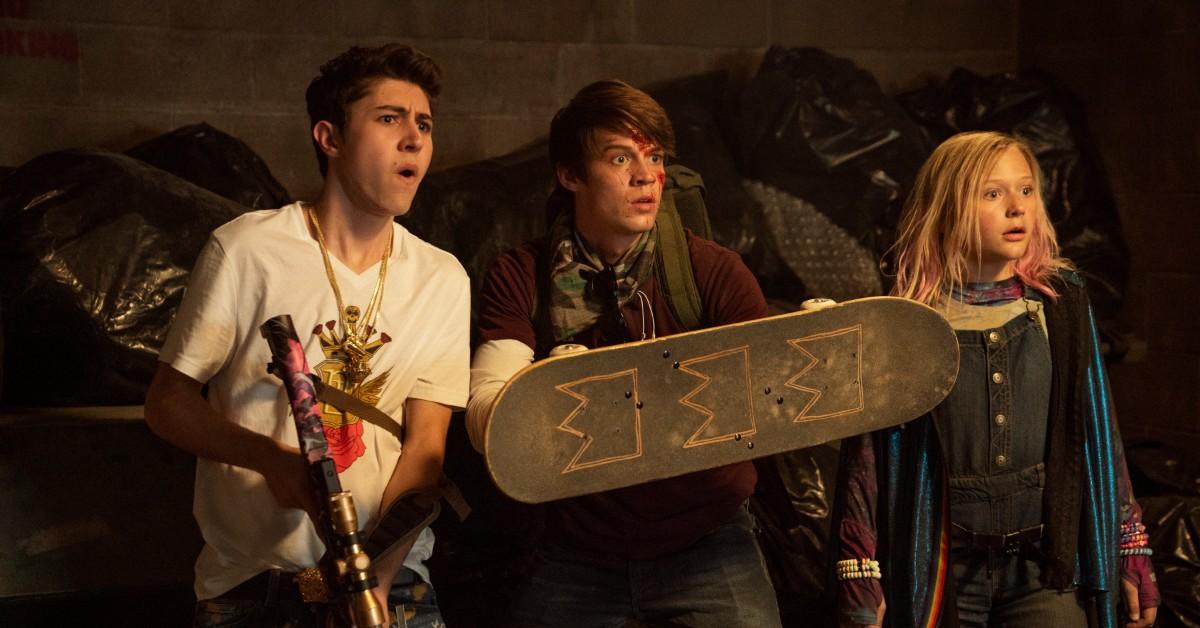 What would you do if the girl you like disappeared overnight in the aftermath of an apocalypse?
This is the dilemma the protagonist of Daybreak, Josh Wheeler (Colin Ford) has to confront. Your average adolescent would probably rethink their priorities and amass food and personal defense weapons. Not Josh. The high schooler-turned-warrior sets out on an arduous quest to find the woman of his dreams.
Article continues below advertisement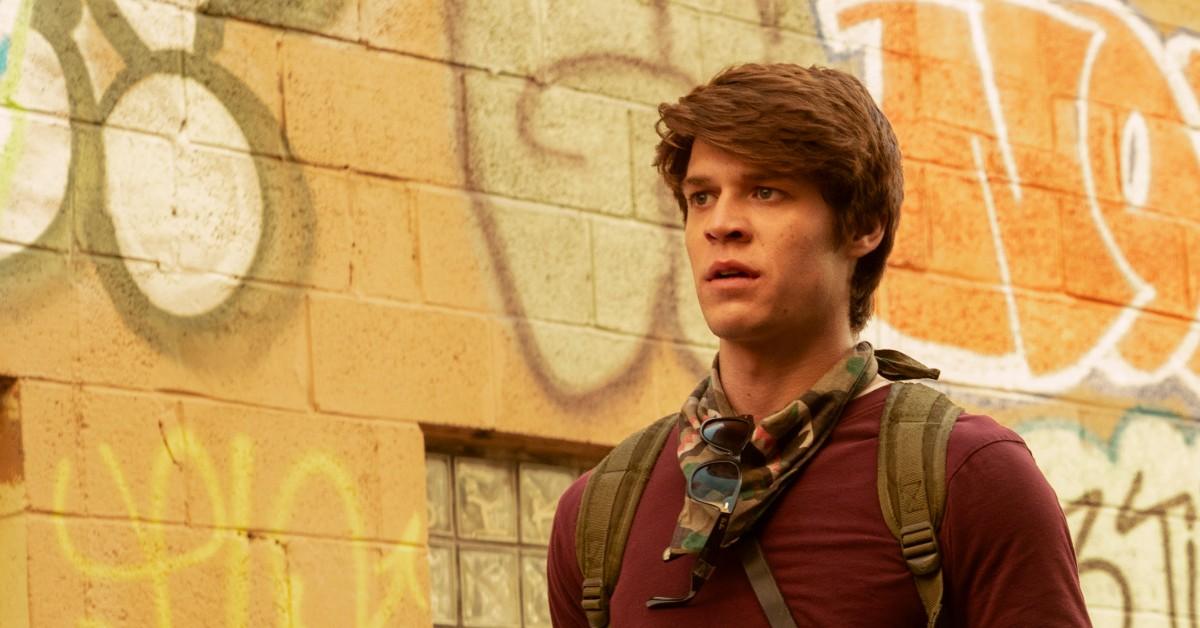 Netflix's newest coming-of-age drama plunges a group of high schoolers into a state of nature-like setting where there are no rules, and loitering and other criminal activities can flourish in wild abandon. Akin to the 2019 The Society or the 2018 End of the F***ing World, once again we find ourselves rooting for a bunch of fresh-faced youths pouring extreme effort into transforming mundane everyday objects into life-threatening weaponry and fighting over the right to eat the last strawberry.
Article continues below advertisement
How does Josh cope in this nightmarish climate? Long story short: not well. The young boy opts for one of the oldest defense mechanisms in the book and equips himself with just about every bit of clutter he can get his hands on. These include a sword, ambitiously named "Josh's Sam Saving Sword," and a seemingly bottomless can of red graffiti paint, which the young adolescent uses to spray signs around the whole town. The sentimental message he tries to get across his beloved woman? "I am here."
While the first few episodes of Season 1 chronicle Josh's relentless fight for bare survival – against the ghoulies, the power-hungry, violent jocks, painstakingly bitter geeks, and a handful of cheerleaders inexplicably clad in a set of dazzlingly beautiful, afro-futuristic, tribal-inspired gear that includes knee pads repurposed as accessories – the latter half sees his misfortunate, badly-timed attempts at locating Sam.
Article continues below advertisement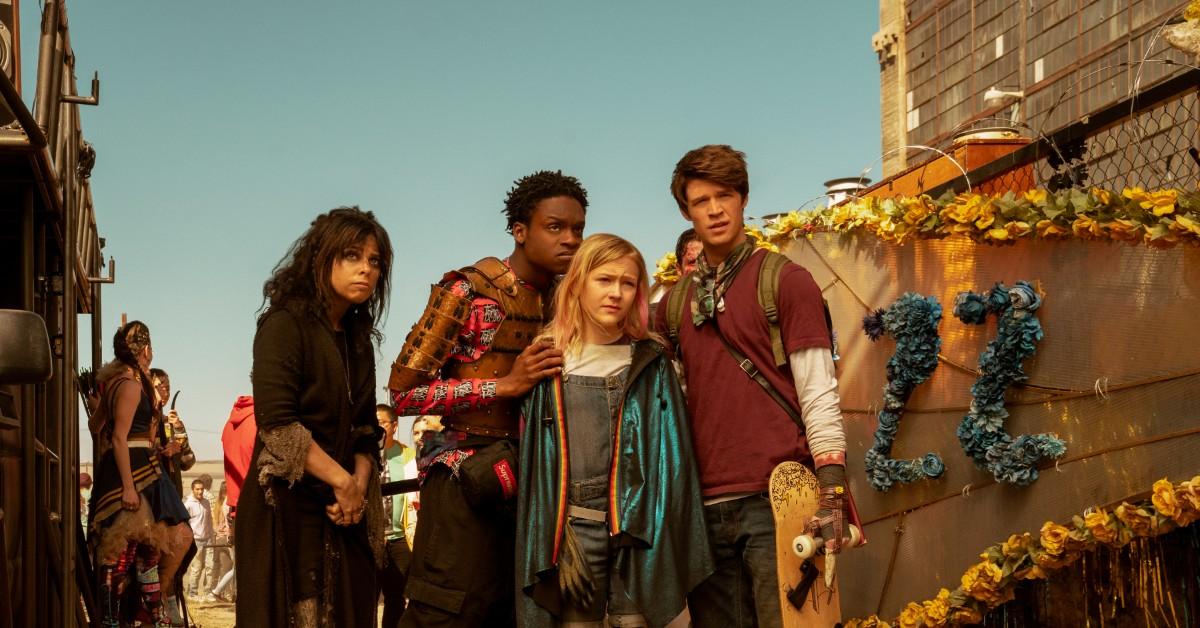 Does Josh find Sam in Daybreak?
Red alert, spoilers are coming your way!
As the episode titled "5318008" reveals, the young boy's zealous attempts at learning the ins and outs of street art were not all futile. The hopeless romantic does learn the whereabouts of his would-be partner, and the two do reunite. This does not happen without added twists and turns, however.
Article continues below advertisement
The increasingly desperate, clueless Josh ends up pulling some sweet sweet moves on another young lady, a certain K.J. (Chelsea Zhang) which does turn his reunion with Sam into a sight of unexpected conflict, complete with a random outburst of unwanted emotions like jealousy and bitter resentment. They do make up eventually, and for a brief moment, viewers are led into foolishly assuming that all is well in this slightly dystopian paradise.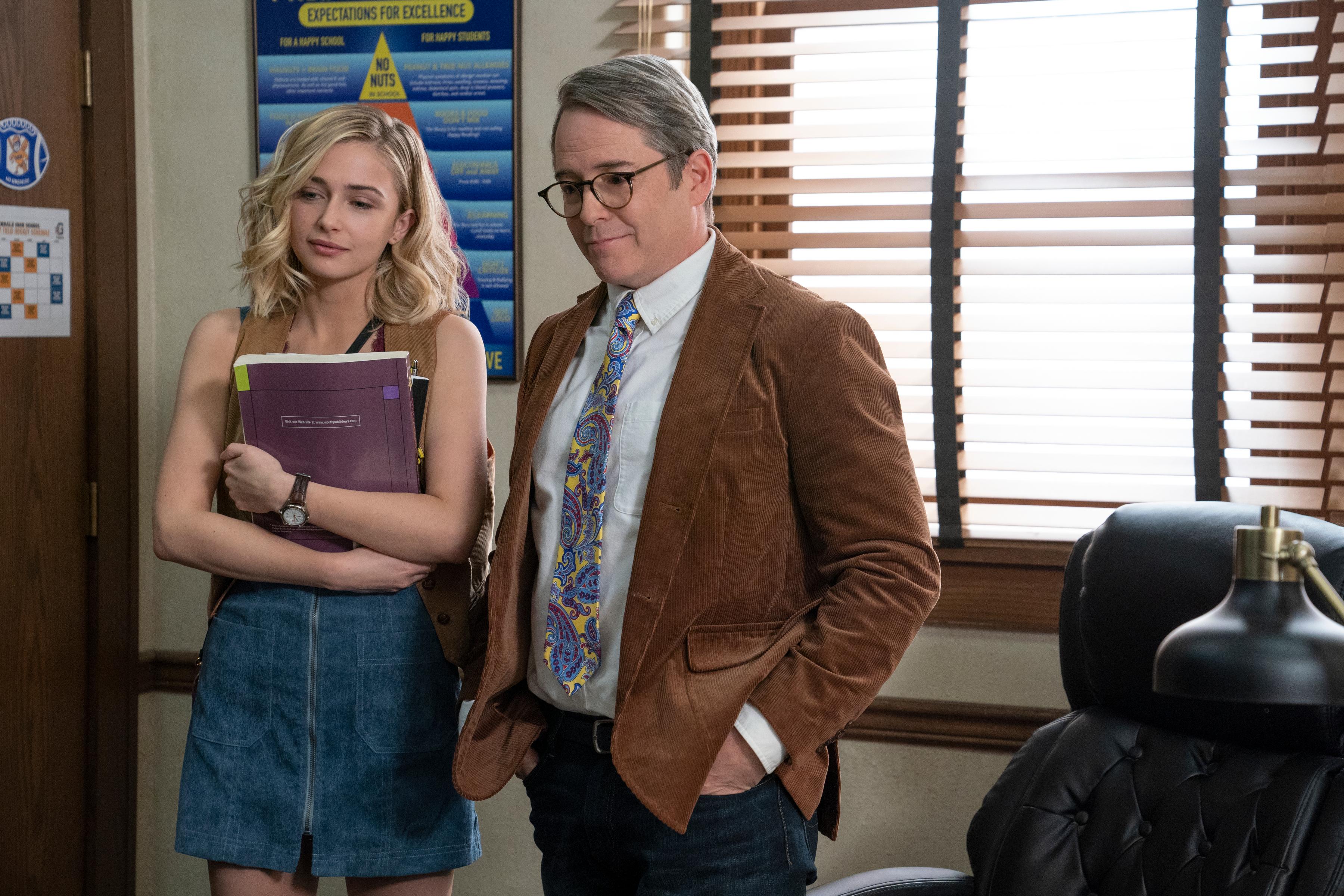 Article continues below advertisement
Does Daybreak end well for Josh and Sam? 
The dynamic of the two changes significantly by the end of "FWASH-BOOOOOOOOOOOOOOOOOOOOOOOOOM!"
The episode sees Josh and his gang successful attempt to save the world by firing a nuclear weapon into the stratosphere. Meanwhile, Sam carries out the biggest feminist-minded power grab depicted in the history of popular entertainment and chooses to rule the community sans Josh's help.
So there. Daybreak portrays a love story where the main protagonist finds and saves the woman of his dreams only for her to politely refuse and choose to pursue her own path instead.