David Chang Is Hosting Yet Another Netflix Food Show
Here's what you need to know about Chef David Chang's newest Netflix show, 'Breakfast, Lunch & Dinner.' Details on the new show inside.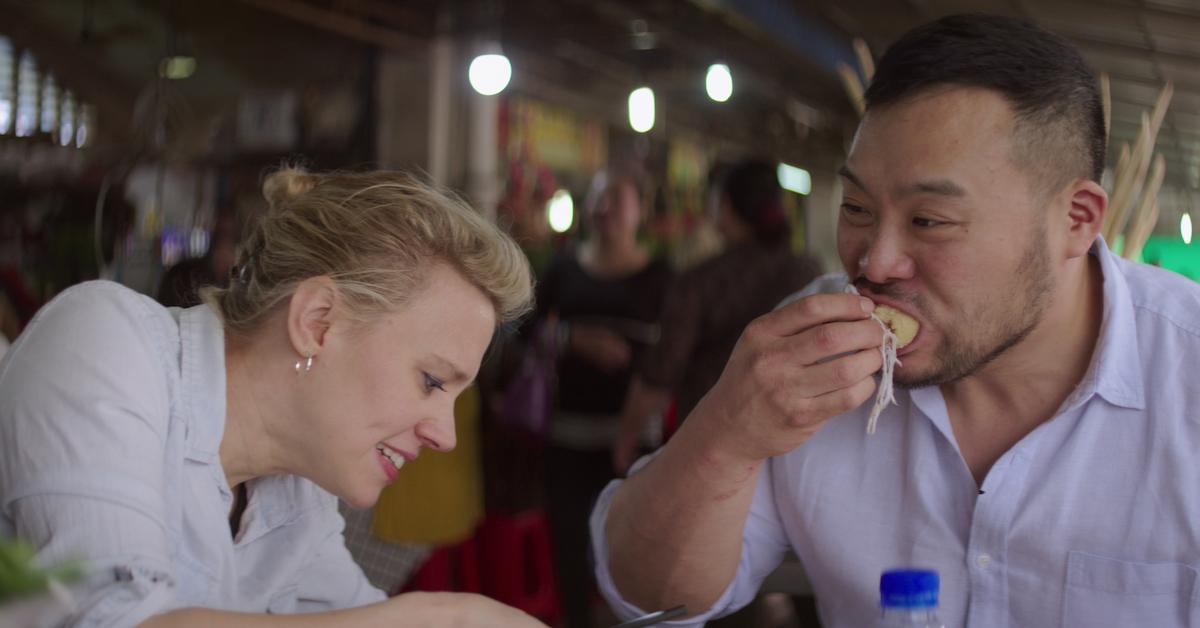 Article continues below advertisement
This new four-episode series is called Breakfast, Lunch & Dinner and it follows David Chang as he sets off to different parts of the world with a rotating cast of celebrity friends.
On the local-ish side, Seth Rogen takes David on an eating tour of his hometown of Vancouver and Lena Waithe takes him to all her favorite LA go-tos. But Kate McKinnon and Chrissy Teigen accompany David all the way to Asia and Africa, making stops in Marrakesh and Phnom Penh.
Keep reading for everything you need to know about David Chang and his new Netflix show.
Article continues below advertisement
You might recognize David Chang from Ugly Delicious.
If you're not already familiar with Chef David Chang's career, the first step might be to try and eat a dish at one of his many restaurants across New York City, Toronto, Washington, DC, Los Angeles, or Sydney, Australia.
Article continues below advertisement
But the next best thing is to catch his 2018 Netflix original series, Ugly Delicious, which borrows its name from the fact that David notes he recently became unconcerned with serving diners ugly dishes, as long as they're — you guessed it — delectable.
Unlike Chef's Table, which profiles an extraordinary chef from around the world in each of its episodes, Ugly Delicious takes on familiar dishes — like pizza, dumplings and fried chicken — and explores chefs in different places put their own international flairs on these staple foods.
Article continues below advertisement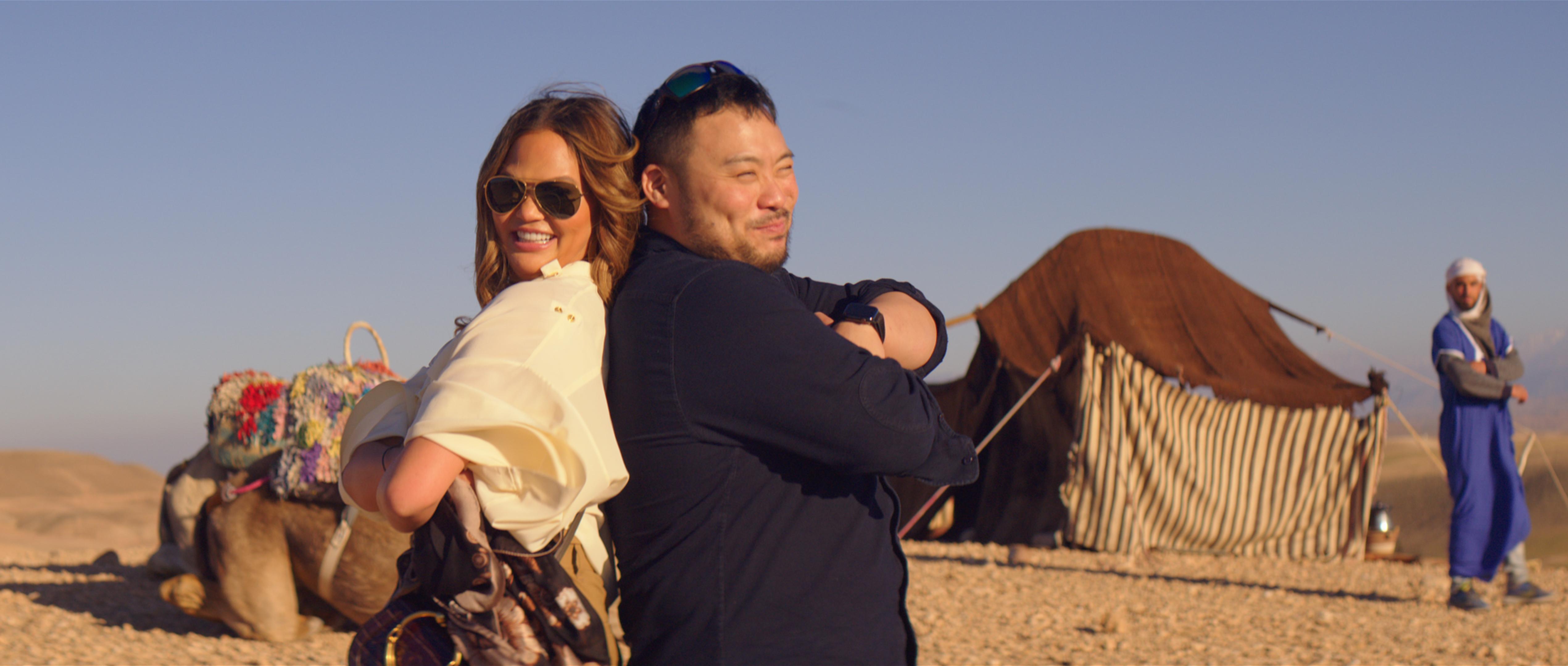 Netflix's Breakfast, Lunch & Dinner borrows inspiration from David Chang's close friend, Anthony Bourdain.
But with Breakfast, Lunch & Dinner, the Mind of a Chef host pays something of an homage to his longtime friend, the late Anthony Bourdain. This time, David sets off to explore a single city, its culture and its cuisine.
Article continues below advertisement
Of course, that's not all David Chang and his celebrity guest will find on their near and far travels; they'll also discover new and surprising things about themselves, and we'll learn new things about our favorite stars. Example? Chrissy Teigen would totally eat a human, David wouldn't dare.
But for David, "it wasn't important to get these famous people," he said in an interview. "That wasn't the idea." Rather, the concept was "to show that someone that you might admire" could be "just like you."
And we get to see just this in the show's first episode, which takes us to Vancouver with Seth Rogen.
Article continues below advertisement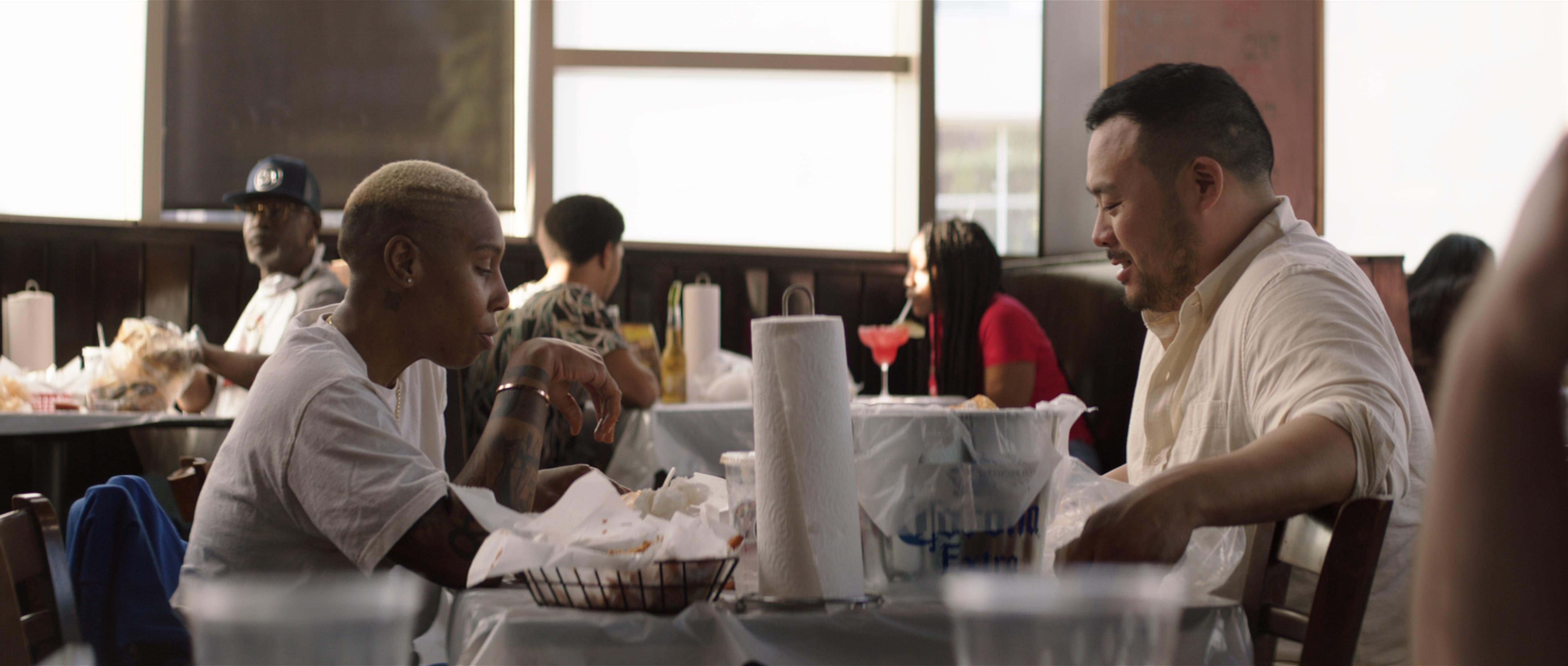 "The first episode of Breakfast, Lunch and Dinner on Netflix is just Seth Rogen laughing and it's super hilarious," fans are already clamoring on Twitter. "Loved the relaxed attitude in Breakfast, Lunch & Dinner in the new Netflix food show. Go David Chang! Learning with curiosity," added another.
If your curiosity is piqued and you wouldn't mind traveling the world with the likes of Lena Waithe, Chrissy Teigen, Kate McKinnon and Seth Rogen — oh yeah, and mastermind Chef David Chang — stream Breakfast, Lunch & Dinner on Netflix today.