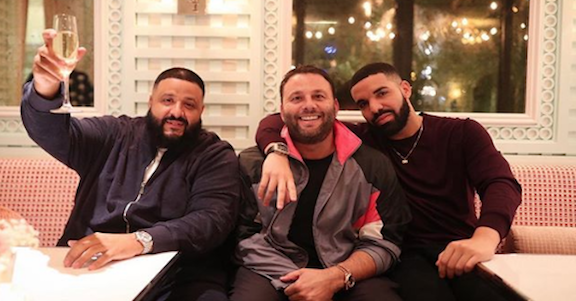 9 Celebrity-Owned Restaurants You Need to Add to Your Eating Out List
Article continues below advertisement
1. Mermaid Oyster Bar (New York, NY)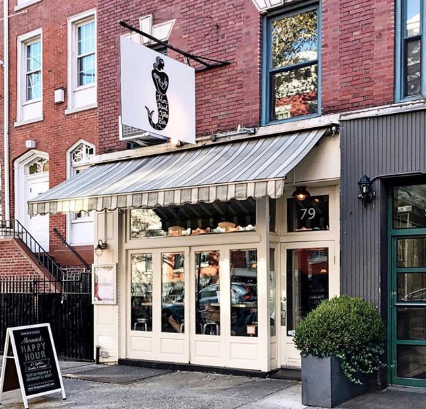 This one's first because I'm shook, as the kids say, to learn that my favorite-ever oyster bar (seriously, the best $1 oyster happy hour in Manhattan, where it boasts three locations) is owned by none other than Scrubs and Garden State star Zach Braff.
The seafood spot seems to be Zach's pride and joy. In 2010, he shared this message on Facebook: "New York City friends: my restaurant, 'The Mermaid Oyster Bar' at 79 McDougal [sic] just won 'Best New Seafood Restaurant in NYC' by the readers of Time Out NY. Please come check it out. I'll bus your dishes. Enjoy this gorgeous day. zb."
Zach might not know how to spell the name of the street his oyster spot is on, but don't let that stop you from visiting this place, stat. The fries are yummy and the tuna tartare taquitos are unmissable.
2. little pine (Los Angeles, CA)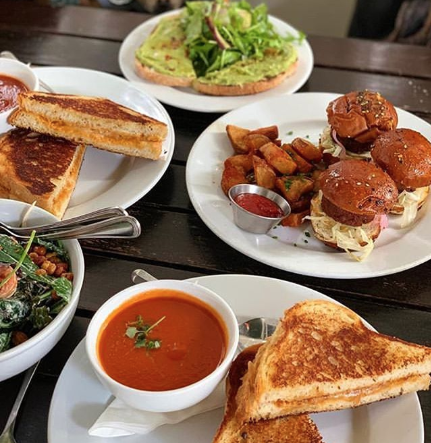 Next time you're in Los Angeles, you'll want to block out at least four meals in the Silver Lake neighborhood. And whether you're vegan or not, make sure to eat at Moby's little pine at least once. Moby's favorite dish on the menu is the sriracha Brussels sprouts, and we wager you might still be able to enjoy the singer's Teany tea at the Silver Lake spot. But definitely don't miss the vegan pastries, as the croissants and donuts are rumored to be out of this world.
Plus, little pine's mission is to give 100 percent of profits to animal rights organizations, so you'll leave your meal feeling better that you both ate a plant-based diet and helped animals in need.
Article continues below advertisement
3. SUR, Pump, Villa Blanca (West Hollywood and Beverly Hills, CA)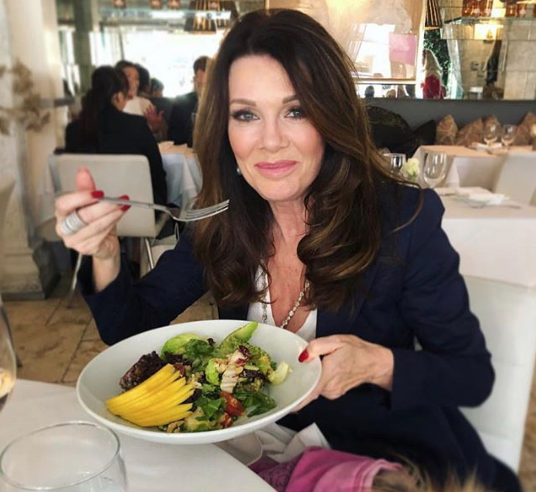 Fans of the Real Housewives of Beverly Hills and Vanderpump Rules already know that mogul Lisa Vanderpump pretty much runs L.A. If you want to try one of her spots but don't know where to start, take Lisa's advice: "Villa Blanca is where you take your wife, Sur is where you take your mistress, and Pump can be where you take your boyfriend!"
Next time you're on Rodeo Drive and want to splurge on a Mediterranean date night, hit up Villa Blanca and definitely order the bolognese and tiramisu. Fans of the spot call those dishes "to die for."
Article continues below advertisement
4. Joanne Trattoria (New York, NY)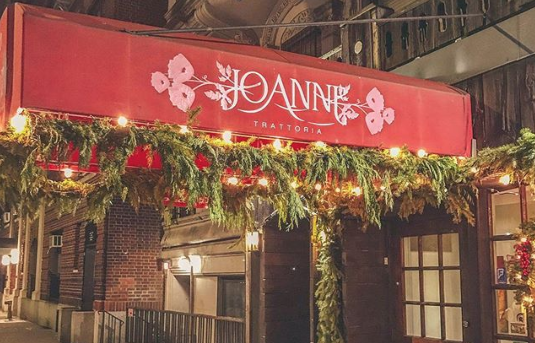 Along with her parents Joseph and Cynthia Germanotta, Lady Gaga co-owns this cute Italian spot on West 68th Street. Unless you're a regular at the opera, Joanne seems to be the kind of place you visit more for its name than for its food, but if you have $28 to drop on orechiette and Long Island seafood, you too could try the food Lady Gaga grew up on.
The chef at Joanne is Art Smith, who once cooked for Oprah, and he and Gaga's dad recently opened another fried chicken spot called Art Bird & Whiskey Bar in Grand Central Terminal. Apparently, Lady Gaga has been seen serving customers there once in a while, so check it out pronto and you might be able to count yourself that lucky.
Article continues below advertisement
5. Bongos Cuban Cafe (Miami and Orlando, FL)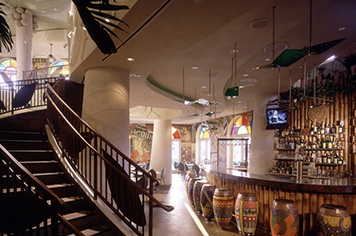 You could eat at Gloria Estefan's Cuban joint in Miami to enjoy "Old Havana's tropical ambiance, cuisine and style," or you could get gotten by "the rhythm" (as their motto states) by visiting the Disney World location of Bongos Cuban Cafe in the Orlando theme park.
The pull here is the live entertainment and night of dancing that follows dinner, plus the chance to spot the "Conga" singer in the flesh. But honestly, the food doesn't look half bad.
Article continues below advertisement
6. Nobu (Various Locations)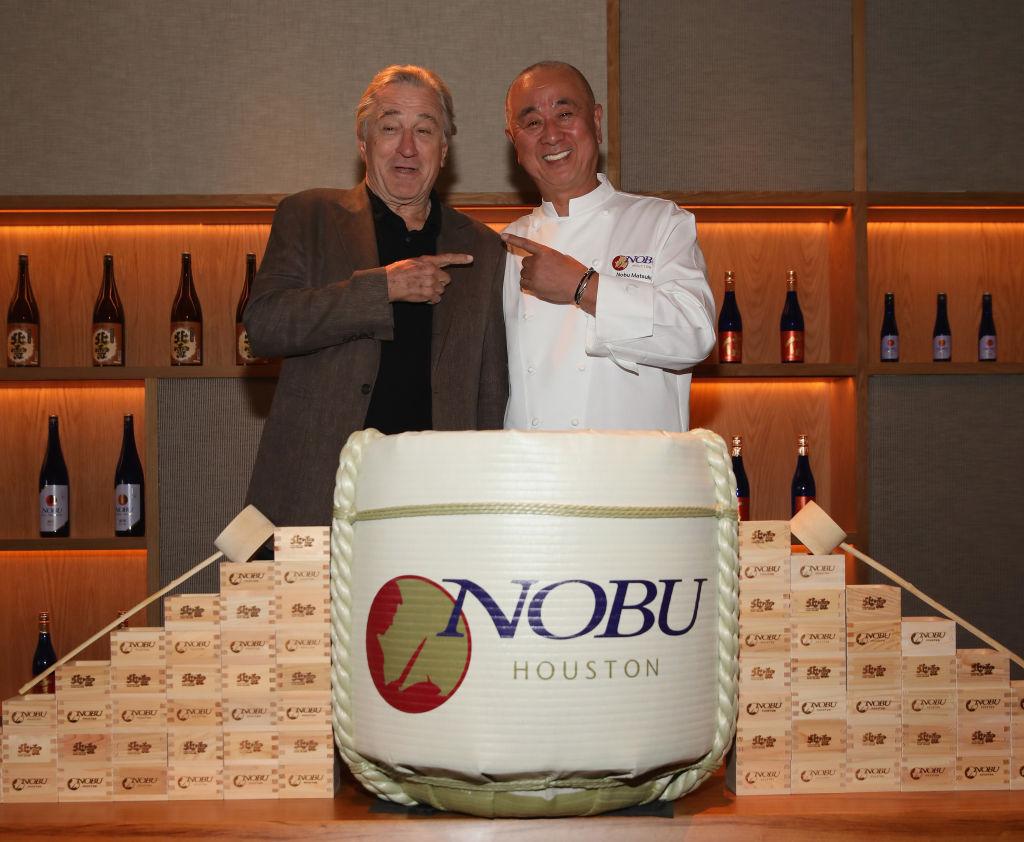 Robert de Niro owns New York even more than Lisa Vanderpump owns L.A. (and has for way longer). Back before every celeb was trying their hand at opening restaurants, Robert had built a bustling restaurant and hospitality network.
Readers who are familiar with New York's dining scene might know he's owned Manhattan's Tribeca Grill forever, but Robert currently has a stake in 39 restaurants and eight luxury hotels across five continents. 22 of those restaurants are Nobu, his collaboration with Chef Nobu Matsuhisa, which started over 30 years ago.
Article continues below advertisement
7. Swan and Bar Bevy (Miami, FL)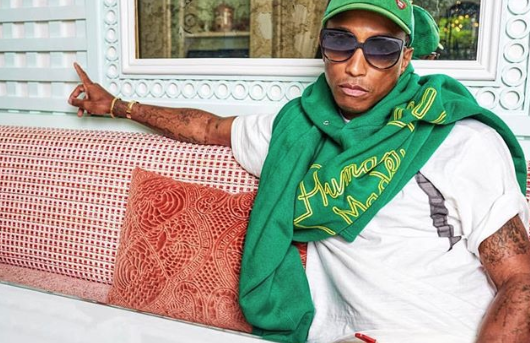 Swan and Bar Bevy are Pharrell's latest project, which recently opened its doors in Miami's Design District. Call me a sucker for font, but I'm sold from the looks of its website alone. It's part bar (Bevy) and part fine-dining restaurant (Swan) — French chef and winner of Europe's Top Chef Jean Imbert will be heading up their mouth-watering fare.
The dishes draw from flavors from all around the world. Think spaghetti tossed with caviar, chocolate soufflé with house-made Nutella, or Pharrell's personal favorite, the "Corn Corn Corn," made with polenta and topped with popcorn.
I know where I'm going next time I land in Miami.
Article continues below advertisement
8. Saints and Sinners (New Orleans, LA)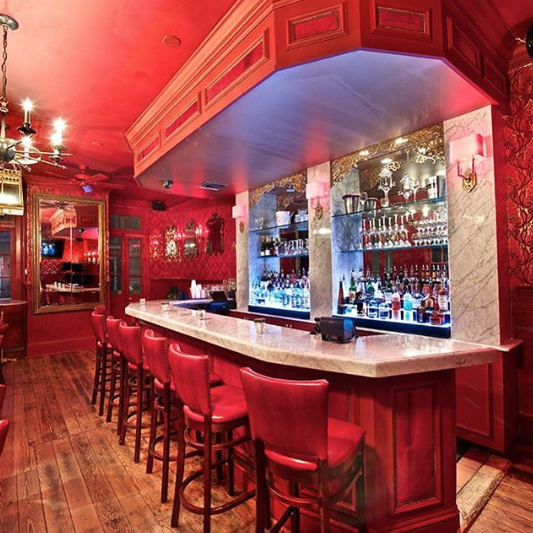 Magic Mike actor Channing Tatum fell in love with New Orleans and its laissez les bon temps rouler attitude. So much so, that he opened Saints and Sinners, a "not just a bar, not just a restaurant" in the Big Easy's former red-light district.
The lounge-with-food "is Tatum's tribute to the city's riband, good-time reputation," reads its website. While they're known for their seafood, I'd save room for Miss Lulu's Classic Jambalaya and a bite of the Gator Tail Po' Boy.
Article continues below advertisement
9. Tagine (Beverly Hills, CA)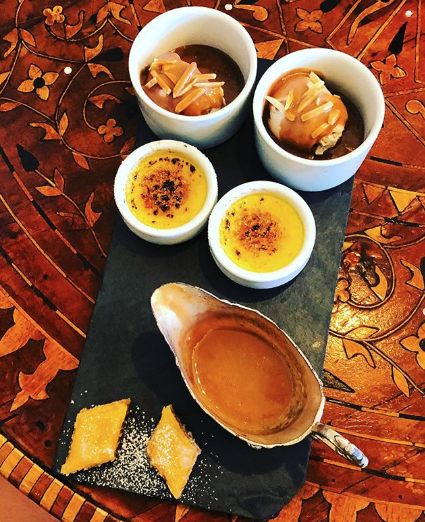 Well, well, what do you know. Everyone's favorite Canadian heartthrob Ryan Gosling owns an intimate Moroccan restaurant that Zagat recently rated 4.4 out of 5. Located in a "secluded hideaway in the heart of Beverly Hills," its menu offers mouth-watering tagines and couscouses — but I feel like the real splurge is going for the multicourse tasting menu that comes in vegetarian, pescatarian, or chef's variety.
Honestly, this is the spot I'm saving up for next.