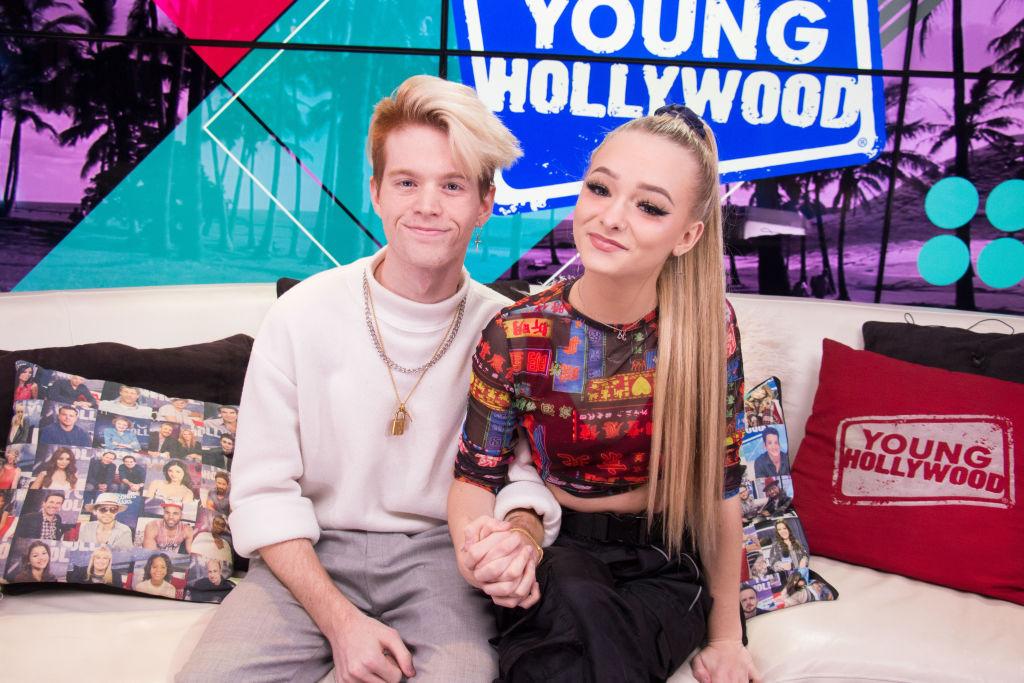 Did YouTube Stars Cody Orlove and Zoe LaVerne Tie the Knot?
Today's internet has become completely saturated with creators and influencers. Young people are trying so hard to make a name for themselves that the content pushed out by these creators has to be more engaging and outrageous than the last. Clickbait and misleading video thumbnails are a norm for platforms like YouTube, where views and subscribers can lead to money and sponsorships for popular content creators.
Article continues below advertisement
So when TikTok and YouTube personality Cody Orlove uploaded a video to his YouTube channel where he seems to marry his girlfriend, Zoe LaVerne, the couple's fans couldn't help but be a bit suspicious. Is the marriage real? Or just for clicks?
Did Cody Orlove and Zoe LaVerne actually get married?
The YouTube video titled, "WE GOT MARRIED! **Cody & Zoe's Official Wedding Video**", contains slow-motion shots of a groom putting on a tux, bridesmaids reacting to the beauty of the bride, and pretty much an entire wedding. While all this goes on, a voiceover of the bride and groom's vows plays in the background. All of this would lead one to think that these two teens actually went ahead and got hitched - but there's one caveat: it was for 24 hours.
Article continues below advertisement
Cody recites his vows and says, "Today is the day - the day where I get to marry my best friend. I always knew and hoped this day would come. It's been a long three years and with that came laughter, love, excitement, and thrill and now it's officially here and I'm nervous and I even have butterflies in my stomach. But it was all worth it because I get to marry this beautiful, amazing, talented, hilarious girl that is mine and now is mine for 24 hours."
Article continues below advertisement
He goes on to talk about how he is going to love and cherish Zoe "forever" but also vows to be there for her implicitly for the next 24 hours. Confused yet? Us too! In the video description, Cody explained that it's all for fun. He wrote, "We wish this could be real, but we wanted to try it out. We're too young, and definitely need more time. Just remember, one day it'll actually happen."
So, who are these crazy kids in love? Get to know Cody and Zoe.
Cody Orlove is a TikTok-turned-YouTube star, who gained fame after posting karaoke covers of popular songs on the app. He collaborates with his girlfriend and fellow Instagram and TikTok sensation Zoe LaVerne on many different videos. Although Cody started his TikTok career alone, his popularity catapulted to a different level since teaming up with Zoe.
Article continues below advertisement
The two work together on a YouTube channel where they perform trending challenges and prank each other. The couple's biggest hit is "CHEATING ON MY BOYFRIEND PRANK", in which Zoe tricks Cody into thinking she was planning a date with another boy, and of course, he is heartbroken. It was viewed more than 1.5 million times in one month.
The couple is obviously finding new ways to garner views these days, like by faking weddings. Congratulations to the happy couple, we guess?