'Coffee Talk Episode 2: Hibiscus & Butterfly' Review: More Drink-Making and Deep Talks
'Coffee Talk Episode 2: Hibiscus & Butterfly' throws in more great relaxing drink-mixing and relatable character talks to connect players. Here's our review.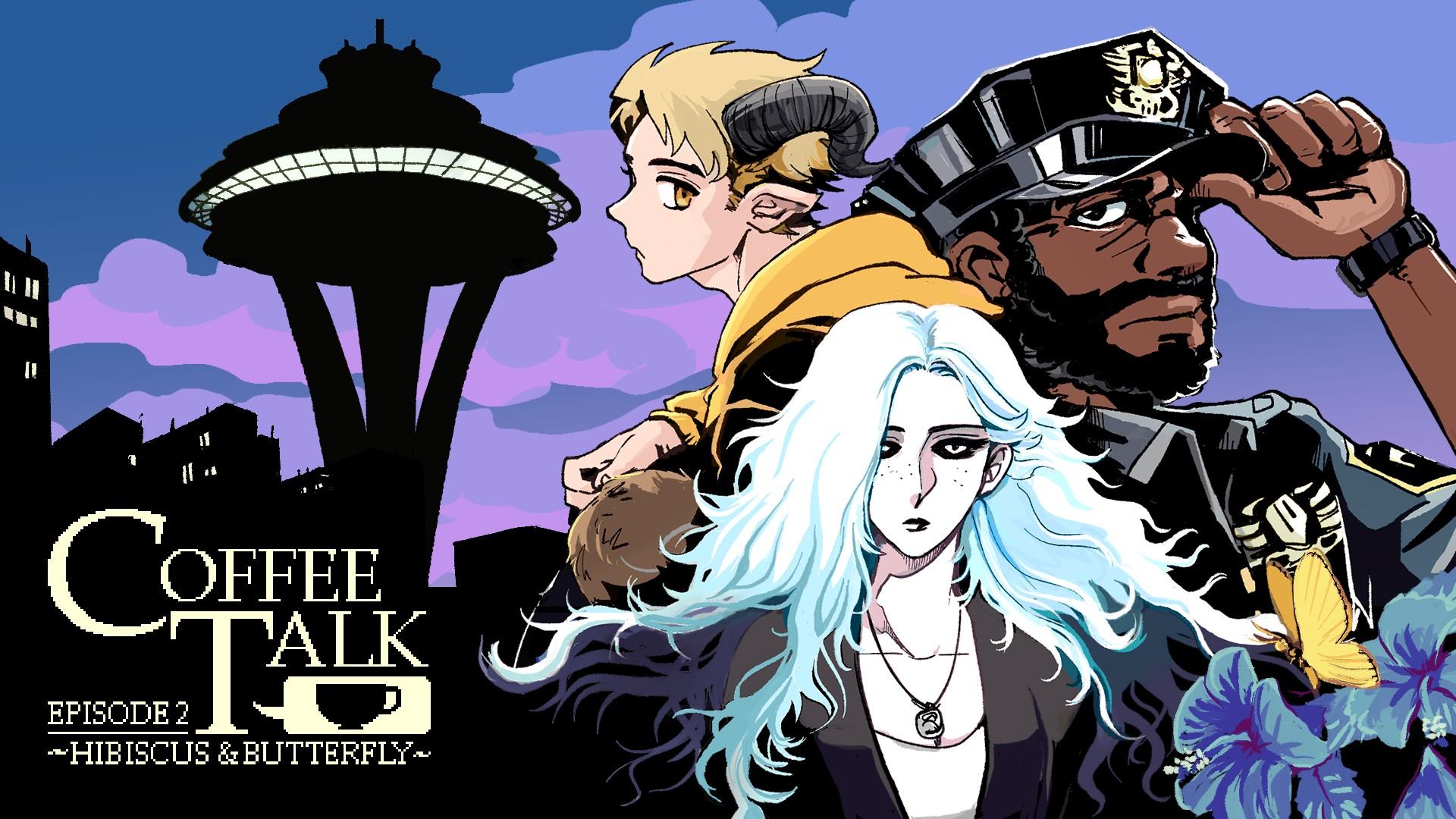 Loosening the coffee shop's lax ambiance, the pacifying pattern of lofi rhythms rotates on a playlist in the background as rain dribbles outside. Turning my back to an unsettled customer, the coffee machine behind the countertop hums while I brew a tart yet warm beverage.
Article continues below advertisement
The world is invariably pivoting beyond the command of any one person. But by putting a steaming cup in front of someone spiraling into an abyss, a wonderful thing happens: Control returns through drinking a mug as worries unravel through talking.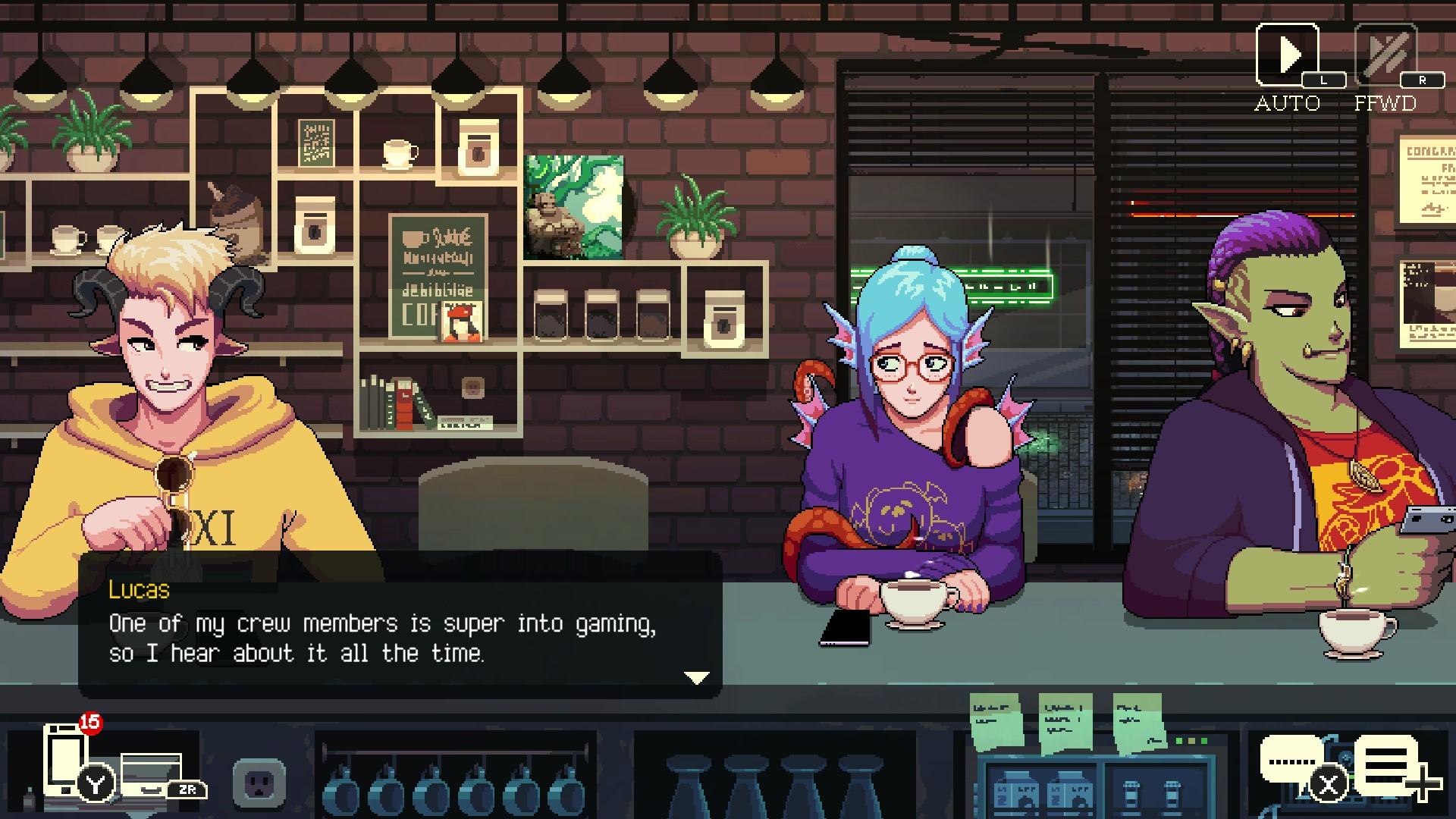 Article continues below advertisement
Coffee Talk Episode 2: Hibiscus & Butterfly is a sequel continuing the thematic journey of bringing troubled multifaceted characters into a safe space to hash out their concerns one cup at a time.
And while much of the game's beats harken to its predecessor, new characters, features, and drink combinations heighten its talking simulation gameplay while firmly holding onto its captivating aesthetic that made the series a cult classic for many.
Coffee Talk Episode 2: Hibiscus & Butterfly
Our Rating
Coffee Talk Episode 2: Hibiscus & Butterfly delivers more rhythmic drink-making and character conversations fans loved from the first game, offering another fantastic round of chill vibes.
Developer: Toge Productions
Publisher: Toge Productions
Platforms: PC, Nintendo Switch, PS4, PS5, and Xbox One
Release date: April 20, 2023
Article continues below advertisement
Developed by Toge Productions, Coffee Talk Episode 2: Hibiscus & Butterfly returns the coffee brewing and heart-to-heart talking sim with a new coat of paint. Characters are more vibrant, still eccentric, yet grounded in the reality of an alternative present-day urban fantasy Seattle.
The sequel has a knack for making small talk build into more dramatic conversations concerning the coexistence of humans, orcs, elves, and other races. Much of the racial tensions between them are revealed through customer stories.
Article continues below advertisement
This new installment brings new characters such as Riona, a gloomy banshee striving for opera stardom that faces a career path dominantly controlled by sirens. Meanwhile, the returning sweet and shy Aqua grapples with landing her golden opportunity as an indie game designer.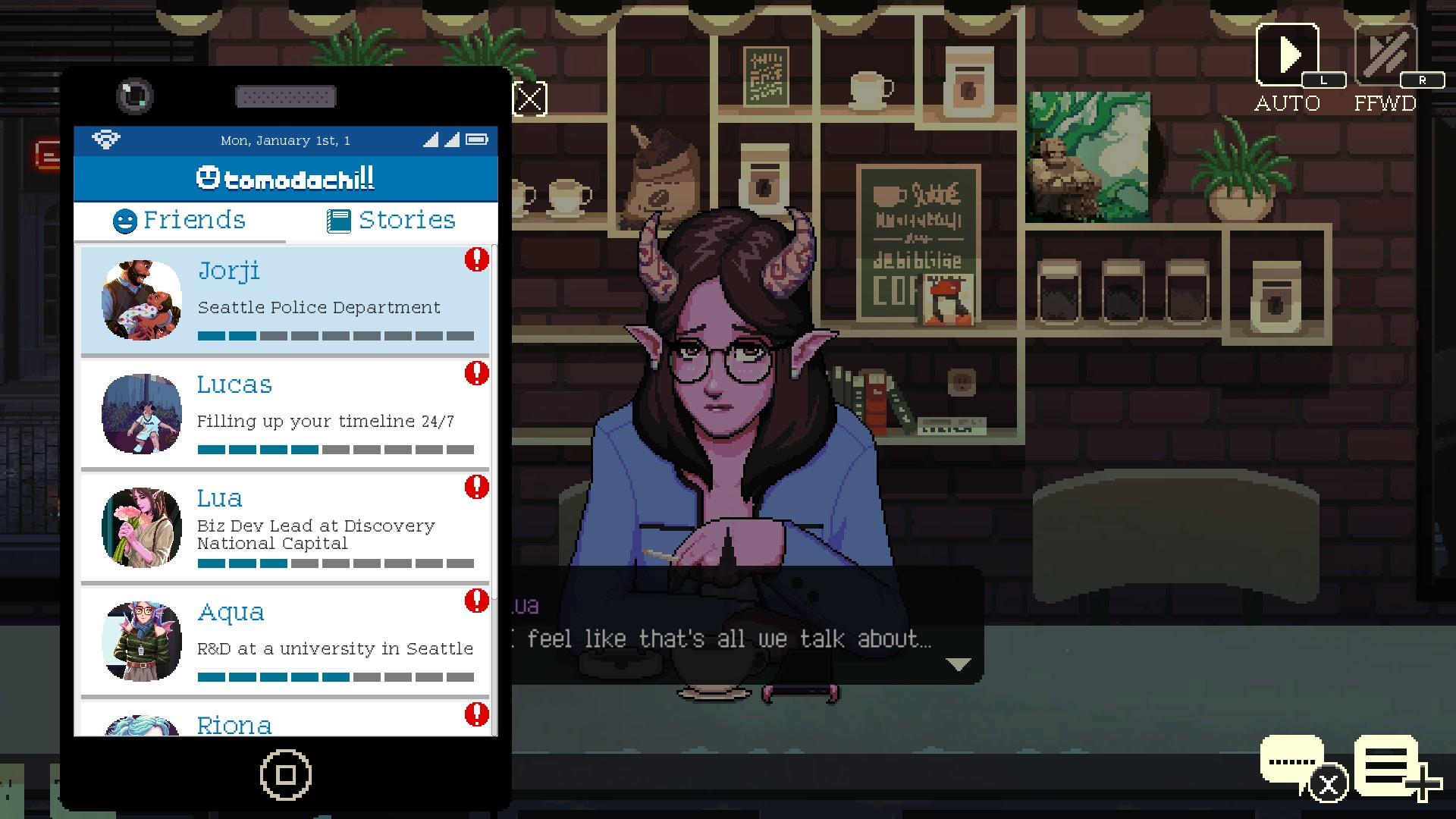 Article continues below advertisement
Character backgrounds and motivations are clearly defined with each rotating night at Coffee Talk, growing on players over time through their charming quips and passionate thoughts. The writing is relatable and seemingly untethered from the rigid structure of game dialogue, casually flowing until the shop empties.
The Tomadachill social media app from the first game still remains a way to connect and stay in the loop of what customers do during the day, giving context to their busy lifestyles and career struggles.
Liking posts made by patrons is a nice touch, but Tomadachill often felt limited in scope. Ways to bring up particular posts during in-person conversations would have been fantastic to keep the heart-to-heart momentum going strong alongside drink serving.
Article continues below advertisement
But that doesn't take away from the phenomenal atmosphere and sound design flooding all aspects of the game upon booting it up.
Character speech bubbles elicit diversity, ranging from machine-like to high-pitched pitter-patter to embody different personalities. Shadowy locals stroll past the shop windows; potted plants and coffee merchandise line the walls.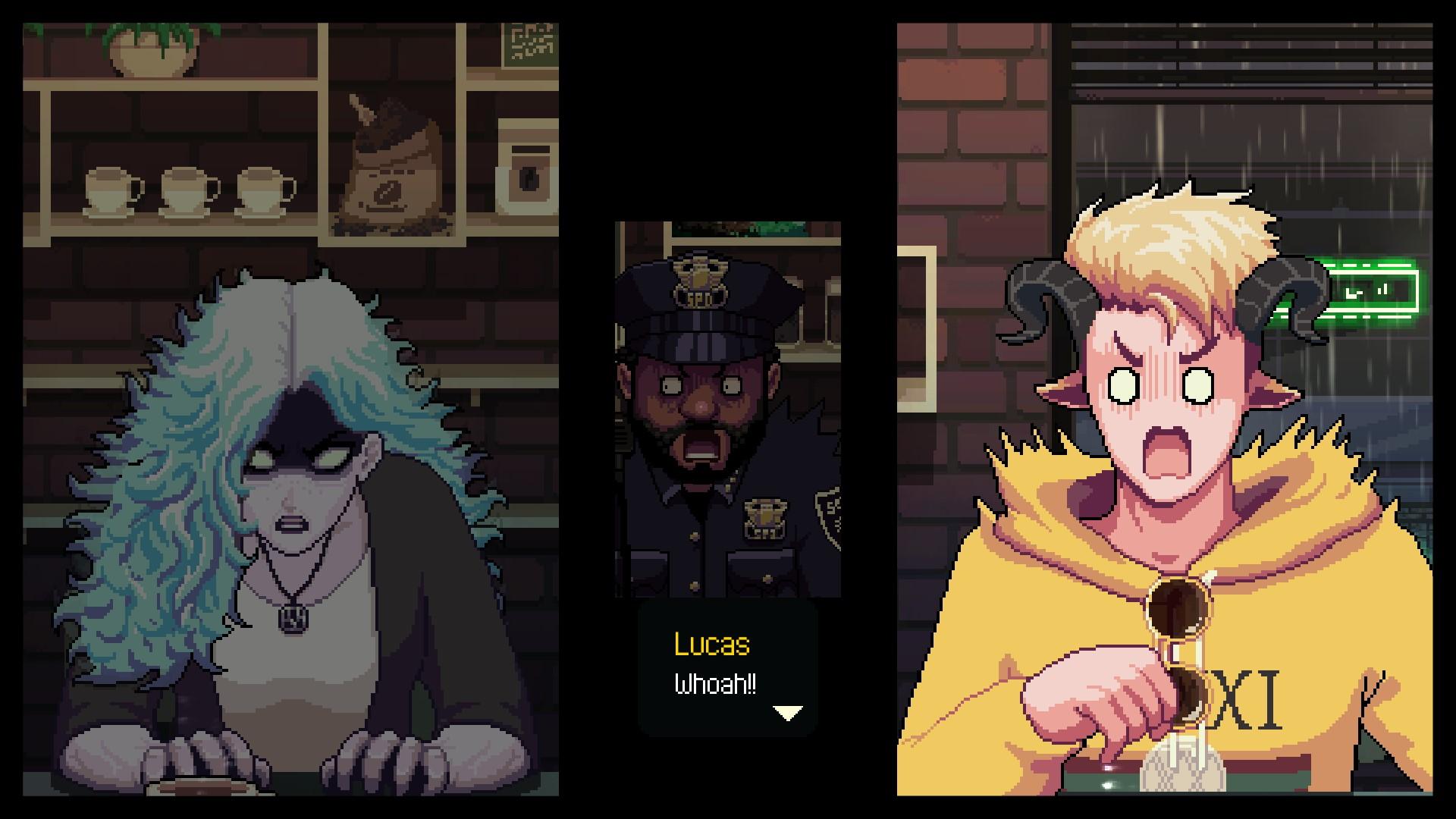 Article continues below advertisement
It's the same shop depicted in 2020's Coffee Talk but retains its magnetic vibe, corralling players back into the comfy seat of a drink-mixer years ago.
The talking sim has a relatively straightforward gameplay cycle that doesn't alter from the original. Instead, it lightly complicates the three-step brew-making system with new ingredients.
Hibiscus and Blue Pea (short for Butterfly) are brand-new ingredients that can combine with the usual fare of ginger, cinnamon, tea, coffee, milk, and more. Successful combos will craft specialty teas like Shai Adeni from Yemen, unusual blue beverages spiked with bitter ingredients, or a standard cup of joe.
Article continues below advertisement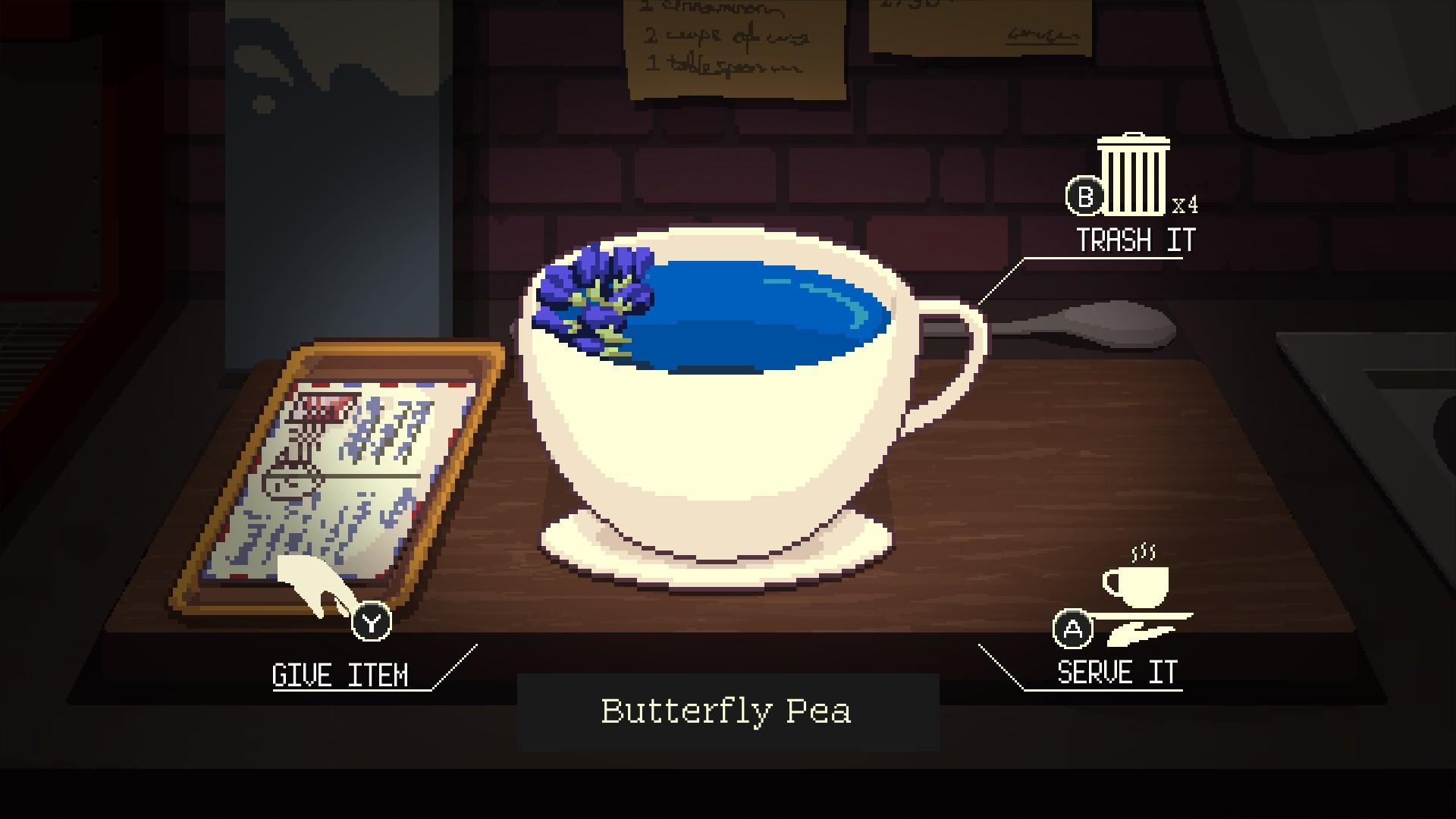 Brewing these drinks isn't intended to be challenging. However, it does lightly nudge players to experiment and uncover secret recipes while bumping along with the chill soundtrack.
One neat optional addition to the formula is creating latte art to decorate the surface of drinks, making silly squiggly lines and avant-garde shapes with frothed milk.
Article continues below advertisement
The feature allows players to dive into their aimless creativity and unwind for a spell. Cleverly, latte art provides a method to relish in a niche aspect of bartender life and connect further with visiting patrons.
Beyond optional player-led additions, new ingredients, and unique characters, Coffee Talk Episode 2 doesn't stand too far from its predecessor. Old characters are back to spill the beans about their lives again and concocting sweet drinks carries the same cadence. It has a soothing familiarity with enough differences to entreat fans back for another round.