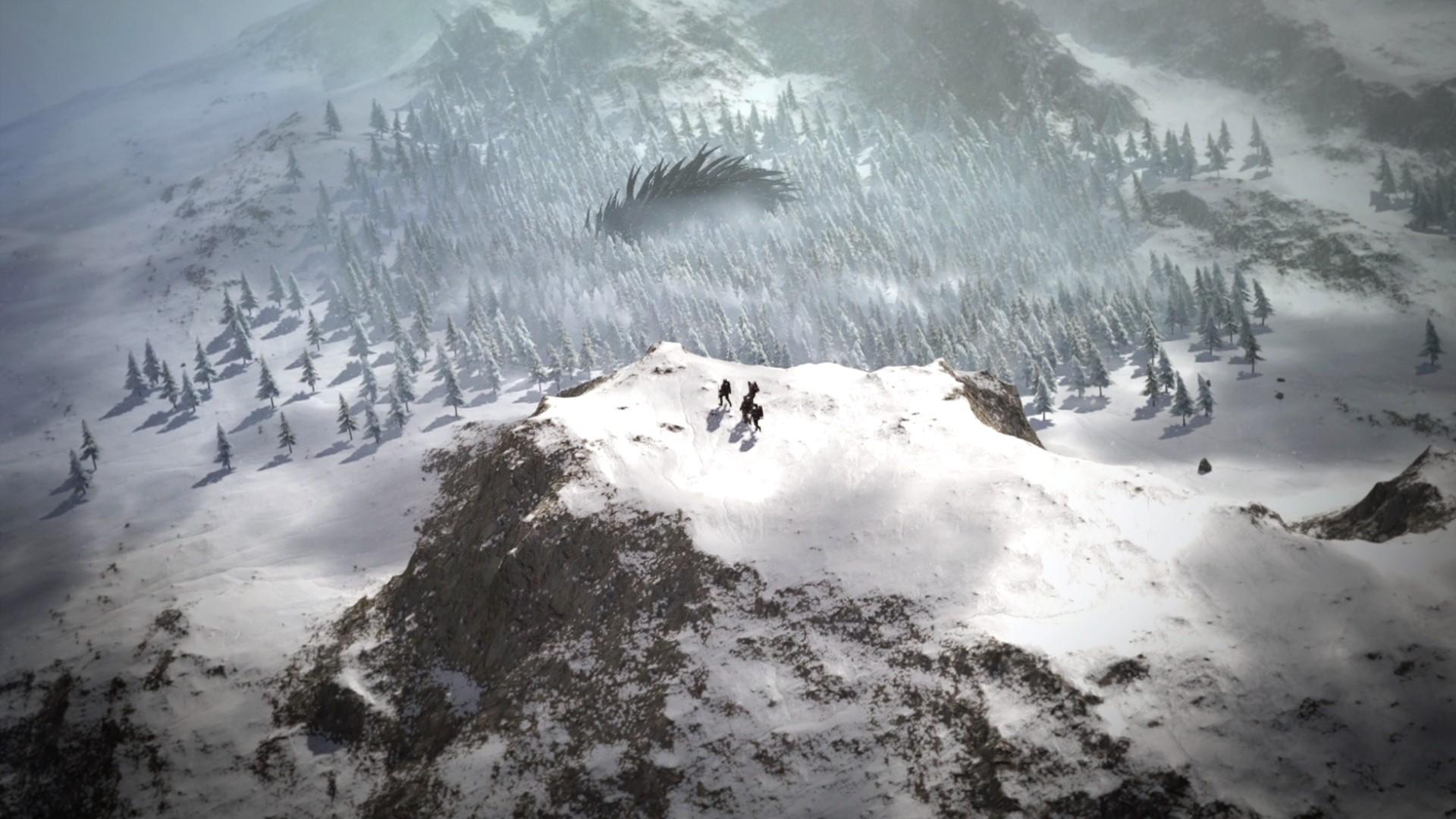 'Wartales' Review: An Intoxicating Gritty Open-World Adventure Led By Player Decisions
'Wartales' has launched out of its early access period, debuting tweaks and a new region. Here's our review of this exciting open-world tactical RPG.
As the sky rolled into dusk, a fierce blizzard swept across an ocean of trees, forcing my mercenaries shoulder to shoulder. The ragtag group had suffered months of marauder ambushes, near starvation, and nasty injuries.
Article continues below advertisement
Those situations helped mold them into hardened fighters and masterful crafters out of necessity. A ruin peeking out of the icy foliage nearby was yet another adventure for my band to overcome, steeped in intrigue, danger, and bountiful rewards to sate any daredevil explorer.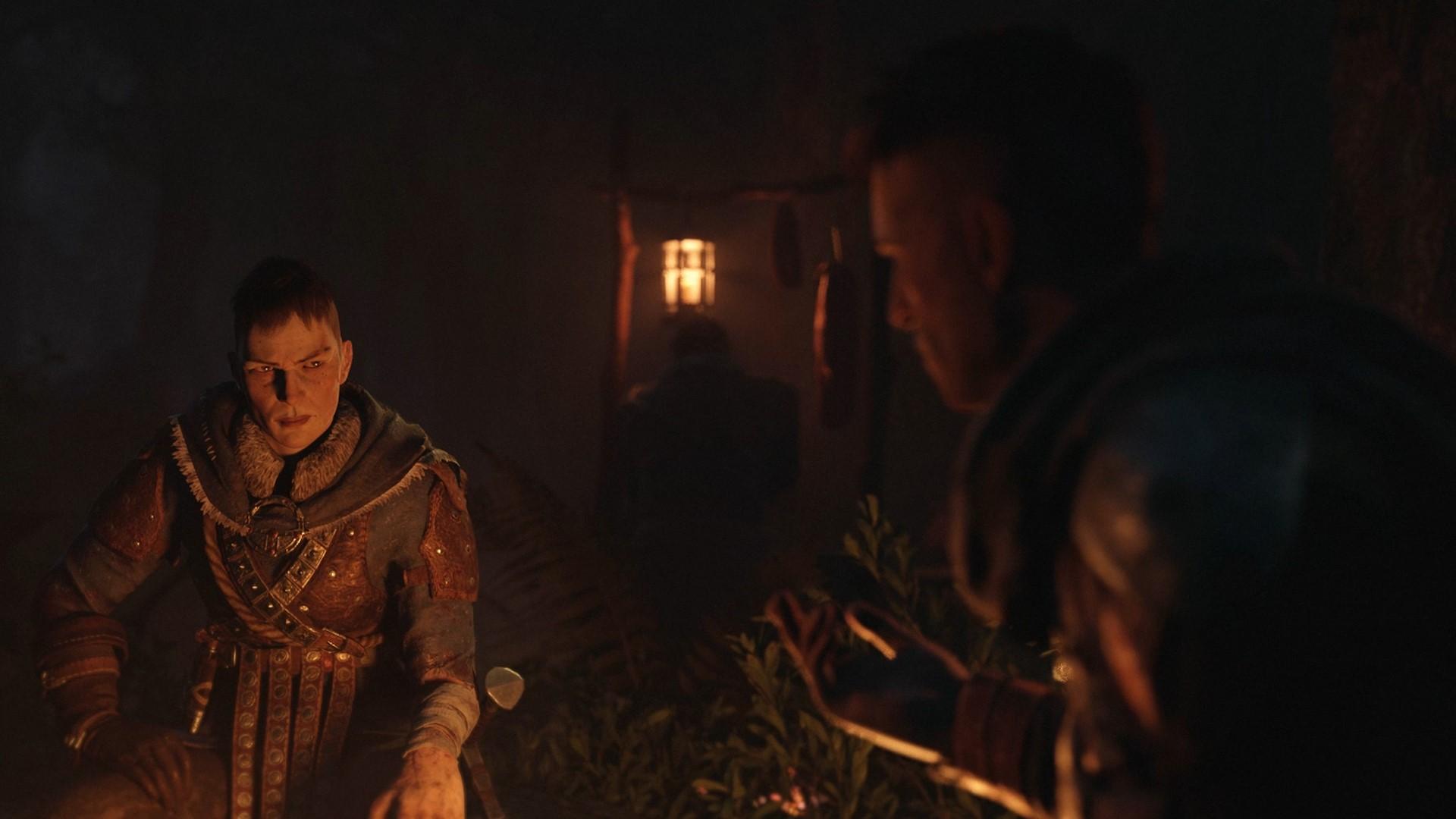 Article continues below advertisement
On the surface, Wartales is an adventurous romp through regions teeming with unknown structures and scenarios to test players. Yet under its crust bubbles deeply thoughtful management and progression systems that keep the exploration cycle intoxicating throughout.
Many of its little parts elevated the gameplay and made Wartales a fantastic journey shaped by mindful player decisions and unforeseen circumstances.
Wartales
Our Rating
From its chess-like tactical combat to the expansive open world, Wartales offers a gripping journey with vital progression and management systems to elevate its gameplay.
Developer: Shiro Games
Publisher: Shiro Unlimited
Platforms: PC
Release date: April 12, 2023
Article continues below advertisement
Launched into Steam early access in late 2021, Wartales by Shiro Games is a medieval open-world tactical RPG where players can create a customizable mercenary warband with class-based characters and traits.
Players will step into this world a century after the Great Plague, a widespread illness killing many and leaving those remaining to fend for survival.
During these harsh times, a player's warband will seek work from local taverns, scour new territory, and engage in turn-based battles hinged on strategy and positioning.
Wartales has multiple neat systems and ideas reminiscent of the world exploration in The Witcher 3: Wild Hunt, entangled with cunning combat and management from the XCOM series.
Article continues below advertisement
After spending months fine-tuning these aspects, Shiro Games has fully released Wartales with game-changing tweaks and a new late-game region called Alazar, a country facing a mysterious new plague.
From a top-down perspective, players will guide their small party throughout an overworld with traveling caravans and aggressive mobs during a rotating day, night, and weather cycle.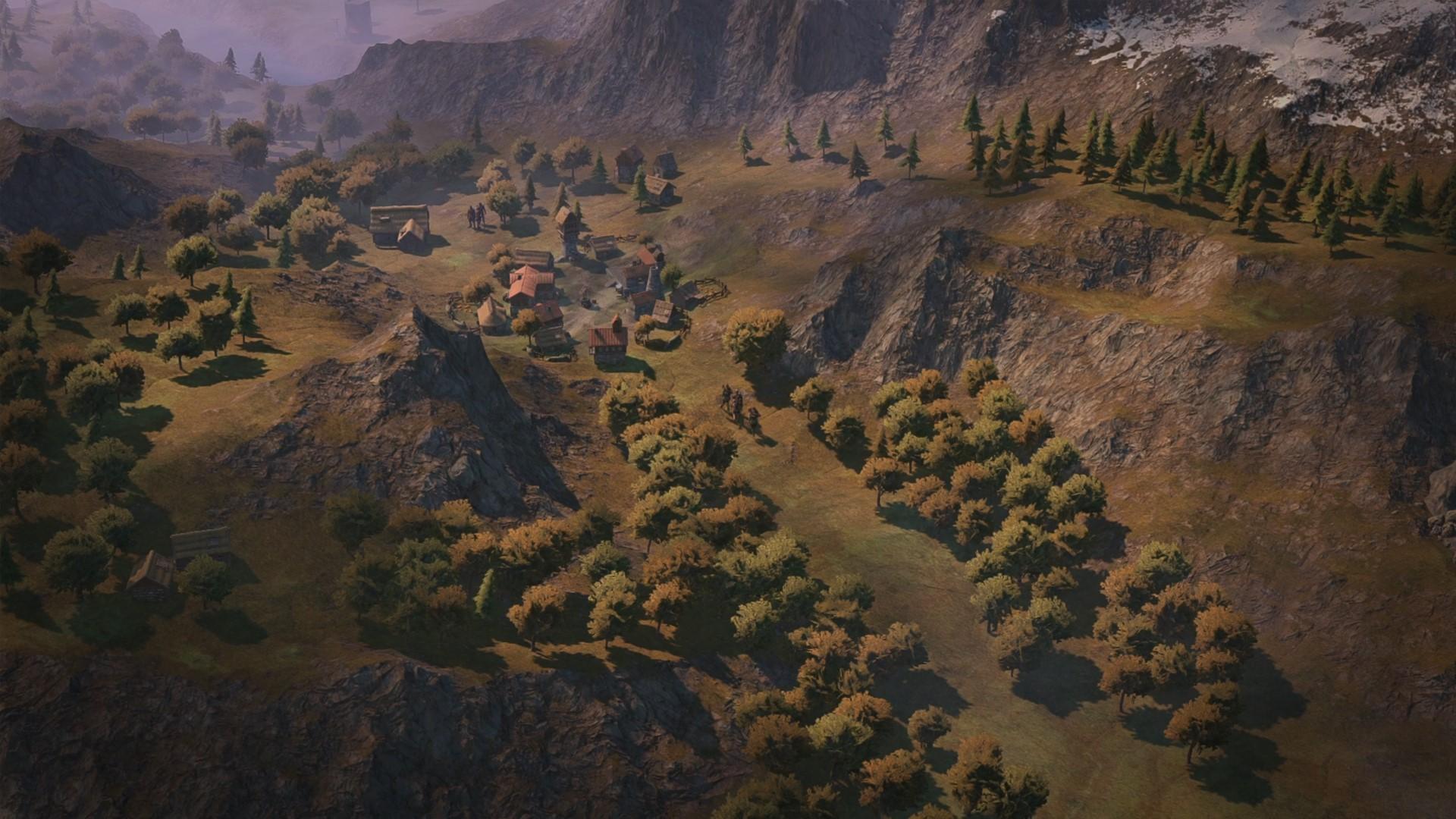 Article continues below advertisement
Rolling fog will create mists concealing enemy troops amid battle, while mystical clouds at night spawn otherworldly foes with unique crafting items. The rotating feature injects an edge of randomness to spice up the gameplay that will regularly lead players into unpredictable encounters despite being familiar with their surroundings.
The same goes for the turn-based combat in Wartales, designed as a simple but addicting chess game of shifting priorities based on battlefield circumstances.
Article continues below advertisement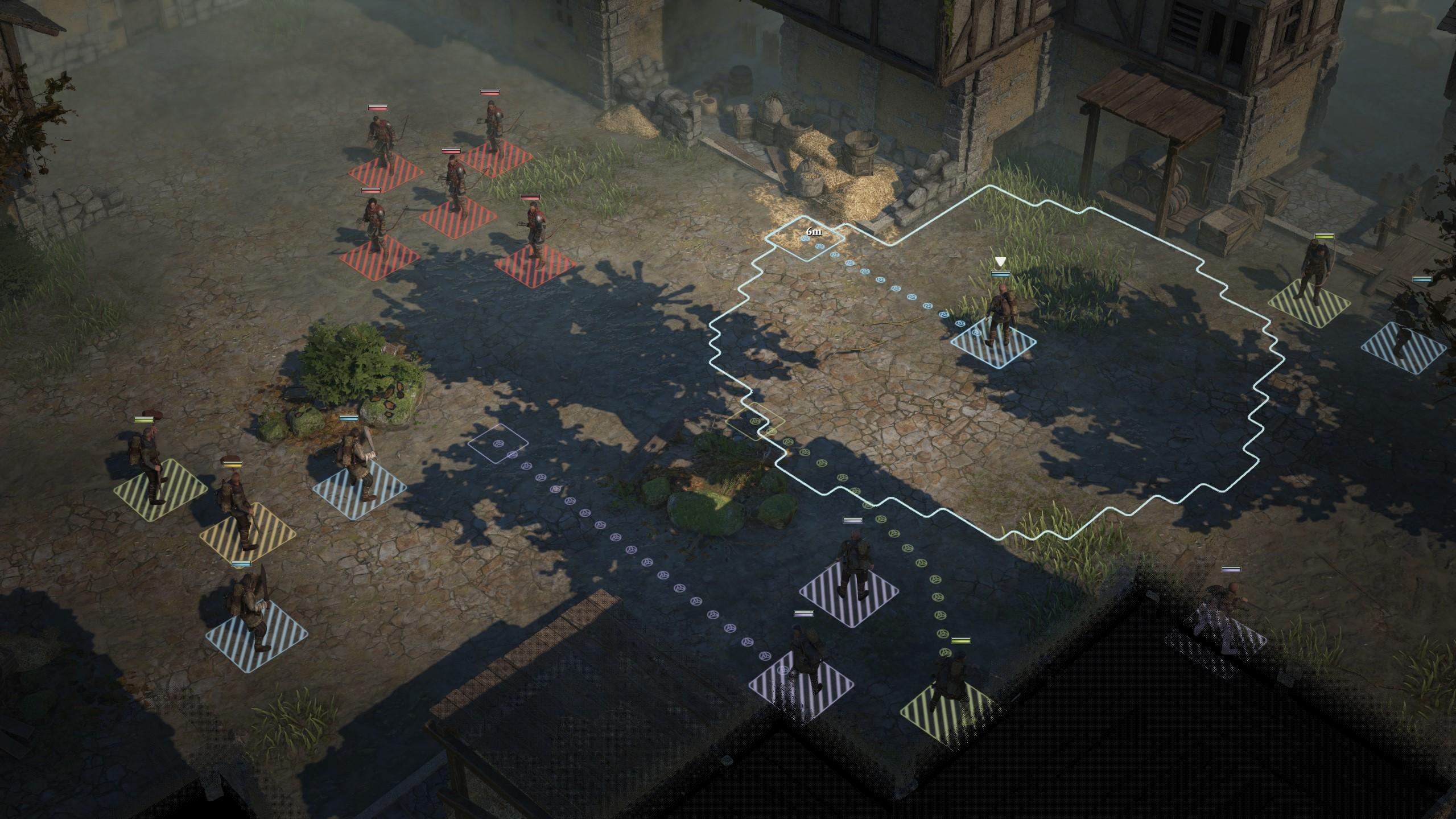 Character classes like Warrior could spend Valor, a shareable bar between the mercenaries, to ram through two troublesome enemies. Meanwhile, the team's Archer snipes an opponent blocking a choke point, giving players room to reposition the mercenaries against reinforcements.
Planning moves, stringing together powerful attacks, and defensive buffs are satisfying to blow open formations and reward players for outwitting the enemy AI.
Article continues below advertisement
Team customization and synergy outside of combat follow assigning characters professions like Blacksmith and Tinkerer to make new equipment. While managing those professions, players must keep their mercs happy, well-fed, and rested.
These elements aren't intrusive to the player experience but are rather ways of amping up the role-playing aspect of Wartales, nailing home the gritty vibe of commanding a squad through a dark medieval time.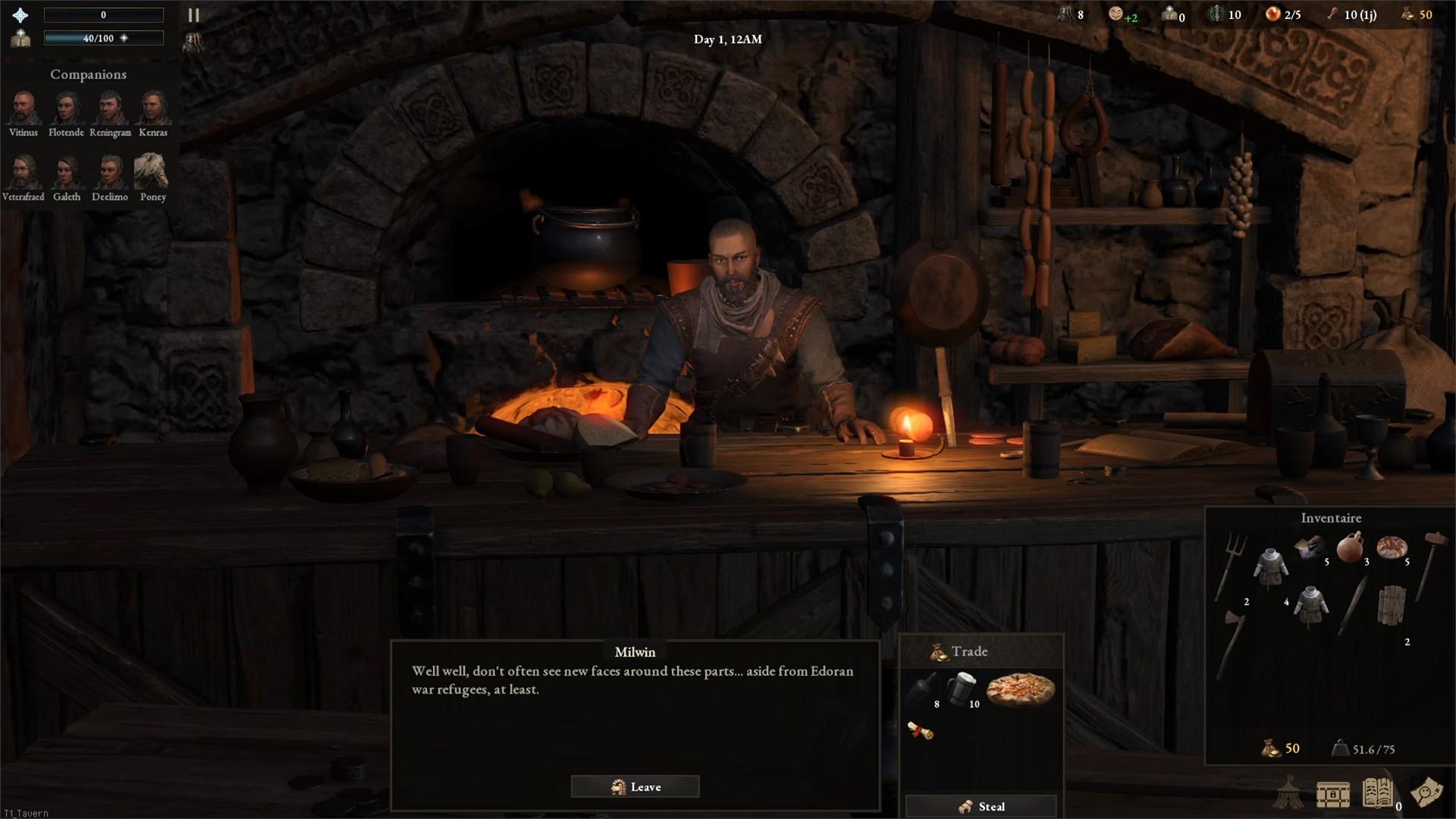 Article continues below advertisement
The main scenario quests expose much of the game's bleak period: Refugees fleeing from war would later raid farmlands to survive, and holy armies slaughter innocents labeled as heretics for a self-righteous greater good.
The descriptive and thematic narration in Wartales executes its raw implementation of a world ripped from end to end by savagery and illness, throwing players neck-deep into situations to choose sides for their own means.
But unfortunately, the punch of choosing which groups to support becomes an all too familiar formula after a while.
Many main scenario choices boiled down to solving an issue by selecting one of two choices, such as either killing villagers or supporting refugees. Before long, players will encounter another scenario with the same "them or us" decision, forgoing any third option or unique twist to helping someone besides offering resources.
Article continues below advertisement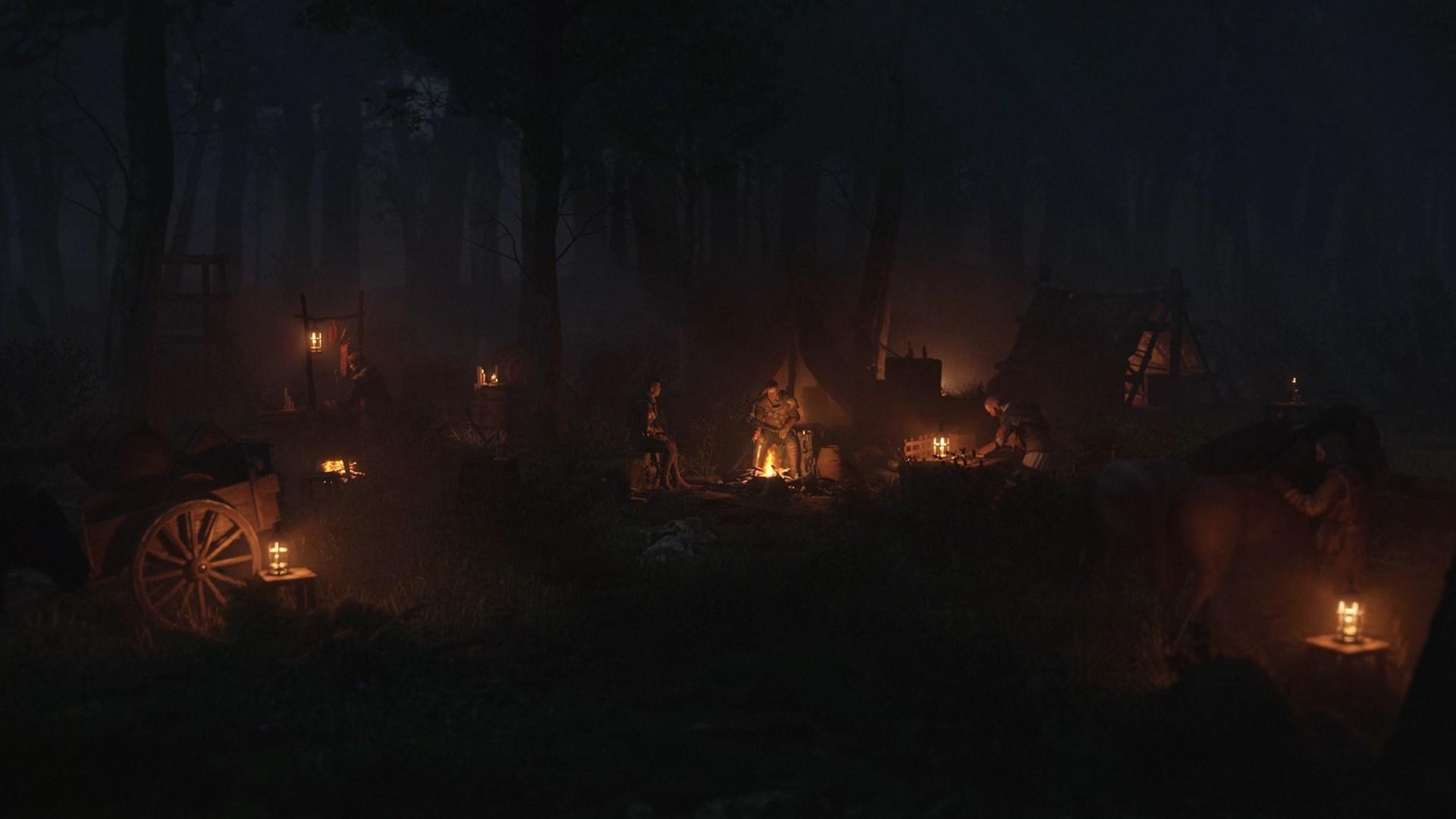 Those choices build points that eventually complete a region's story, prompting a scenario dictated by decisions made in the past. The process hardly changes between zones, feeling safe rather than pushing boundaries.
Article continues below advertisement
For players hoping for more of the same, the new Alazar region scratches that itch well, but it became predictable. However, that flaw doesn't stop the essential Wartales loop of going out and exploring from losing its thrilling streak.
Outside of restrictive narrative beats, Wartales is an impressive player-driven experience peacocking a grisly world with outlandish marvels and events. Challenges lurk on the open roads and when directing mercenary resources, demanding a healthy orbit of organization and grumption aimed at gamers hungry for adventure.