'Ravenbound' Review: A Roguelite With Open-World Choices Missing a Compelling Hook
Here's our review of 'Ravenbound,' a roguelite with open-world choices. It has an experimental twist not seen before but struggles with its execution.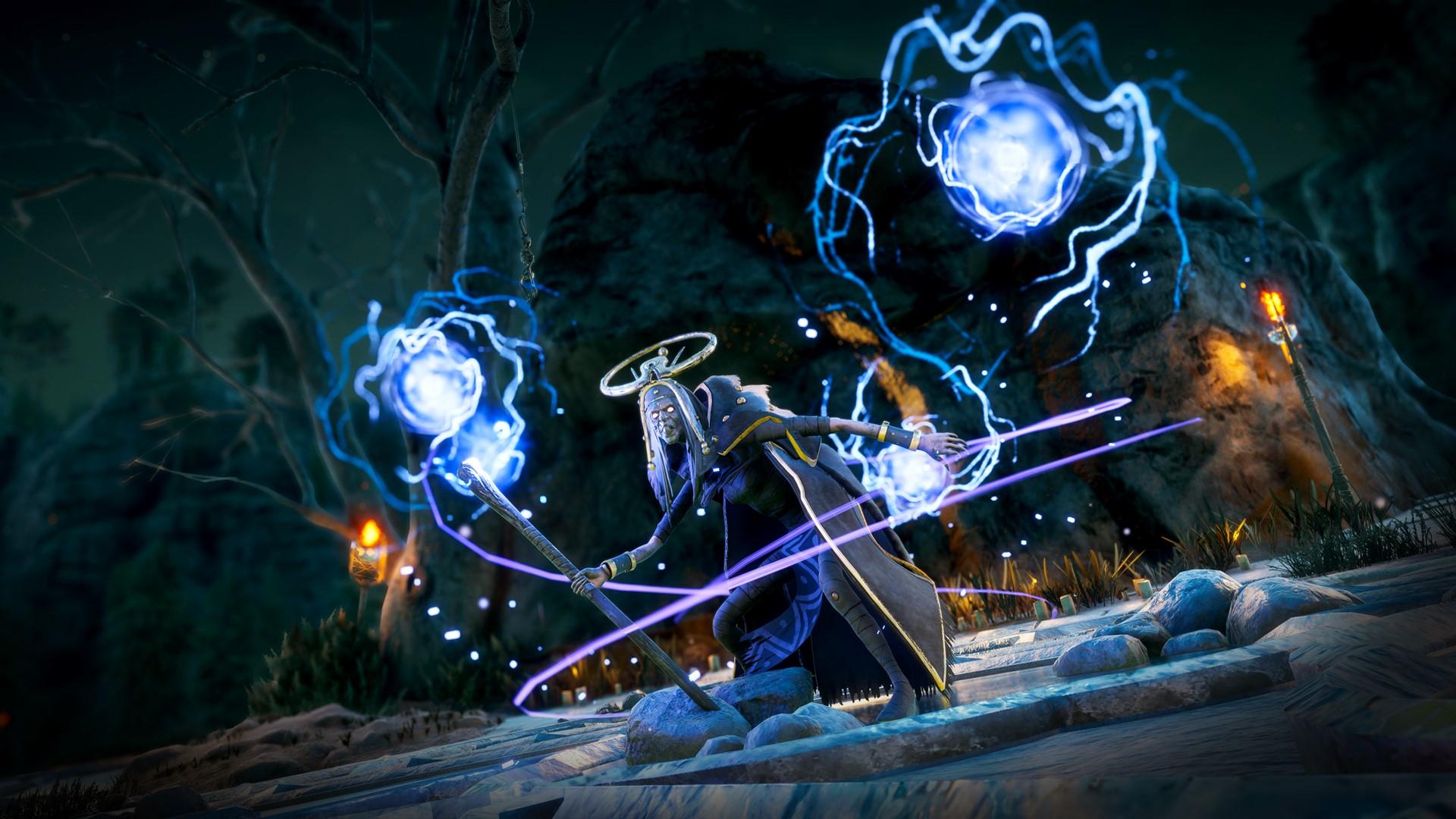 In a puff of mystical ebony smoke, my character transformed into a raven, gliding over a valley lush with foliage and mountainous lands.
This was my first flight in Ávalt, a Scandinavian island making up the game world of Ravenbound. In the sky, Ávalt seemed rifle with adventure.
Article continues below advertisement
Ruins with brigands sat within a sea of trees; a grandiose statue leaned over a mountaintop; far-off terrains expanded the map's barriers. Ravenbound alluded to striking out and finding secrets during my review, but the design of its systems and gameplay get in the way.
It falls into the trope of an open world without the bread of butter of what makes an open world exciting, forcing players toward markers and restricting them to small areas before heading up a boss.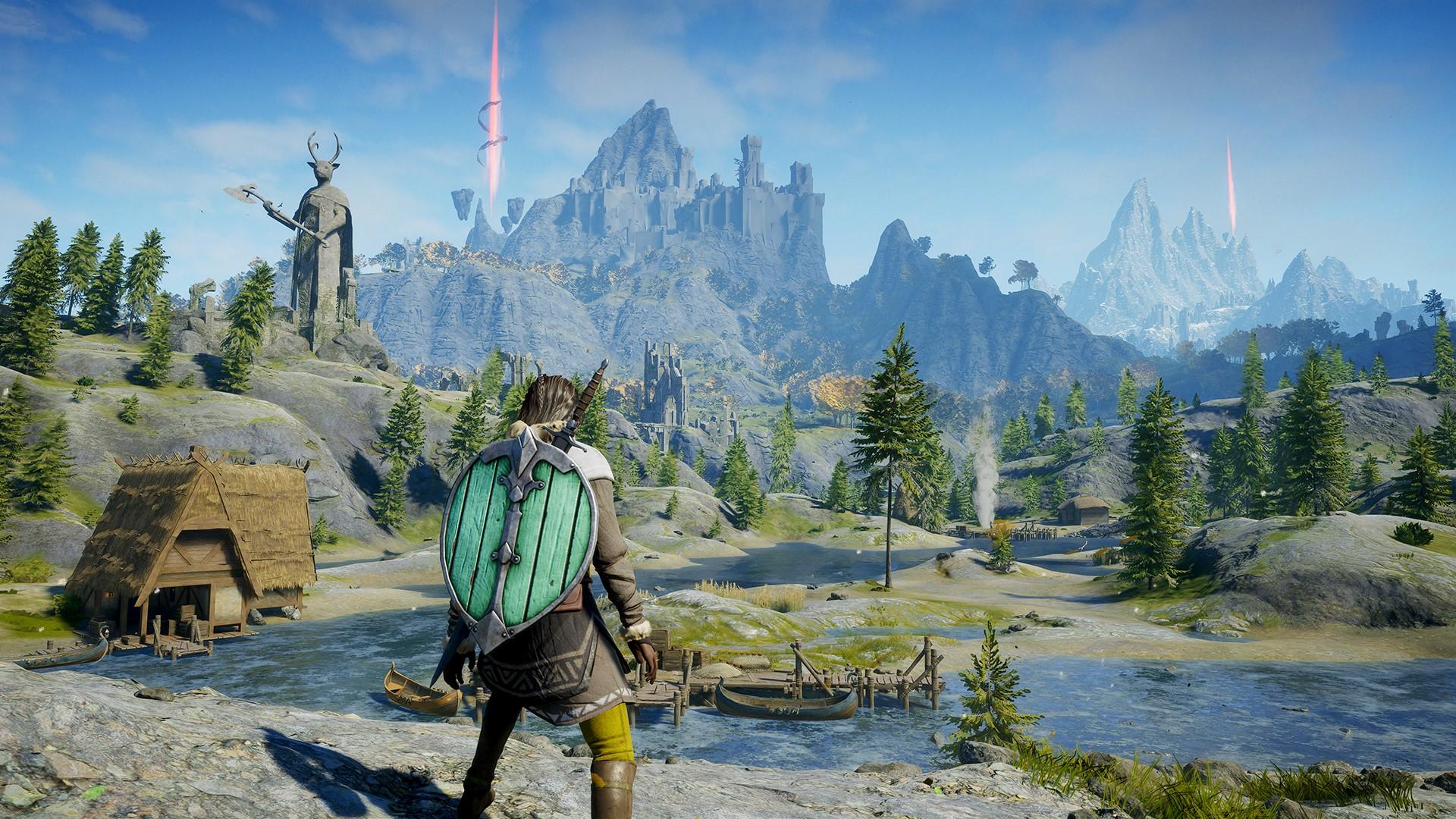 Article continues below advertisement
That cookie-cutter loop felt disappointing, safe, and not as experimental as Ravenbound tries to boast. Its deckbuilding and mana progression is fantastic but lacks a compelling hook for its world, combat, and critical roguelite features.
Ravenbound
Our Rating
Ravenbound has an excellent deckbuilding system and offers impactful build varieties across multiple runs, but so many aspects of its combat and open world features ruin the experience.
Developer: Systemic Reaction
Publisher: Systemic Reaction
Platforms: PC
Release date: March 30, 2023
Article continues below advertisement
Crafted by Systemic Reaction, Ravenbound squarely focuses on the ultimate goal of defeating the Betrayer. Players will become the latest vessel in a line of those who failed before, gaining the blessing of the Ellri, a group of once-mighty elder gods backstabbed by the Betrayer.
These grizzled deities will put together challenging combat tests to prepare players for the final bout with the traitor.
The narrative acts as a precursor establishing Ávalt than being a riveting story, quickly becoming a backdrop as gameplay steps into the limelight.
Ravenbound blends open-world choices seen in Horizon Forbidden West or Ghost of Tsushima, though those options are generic under scrutiny.
Article continues below advertisement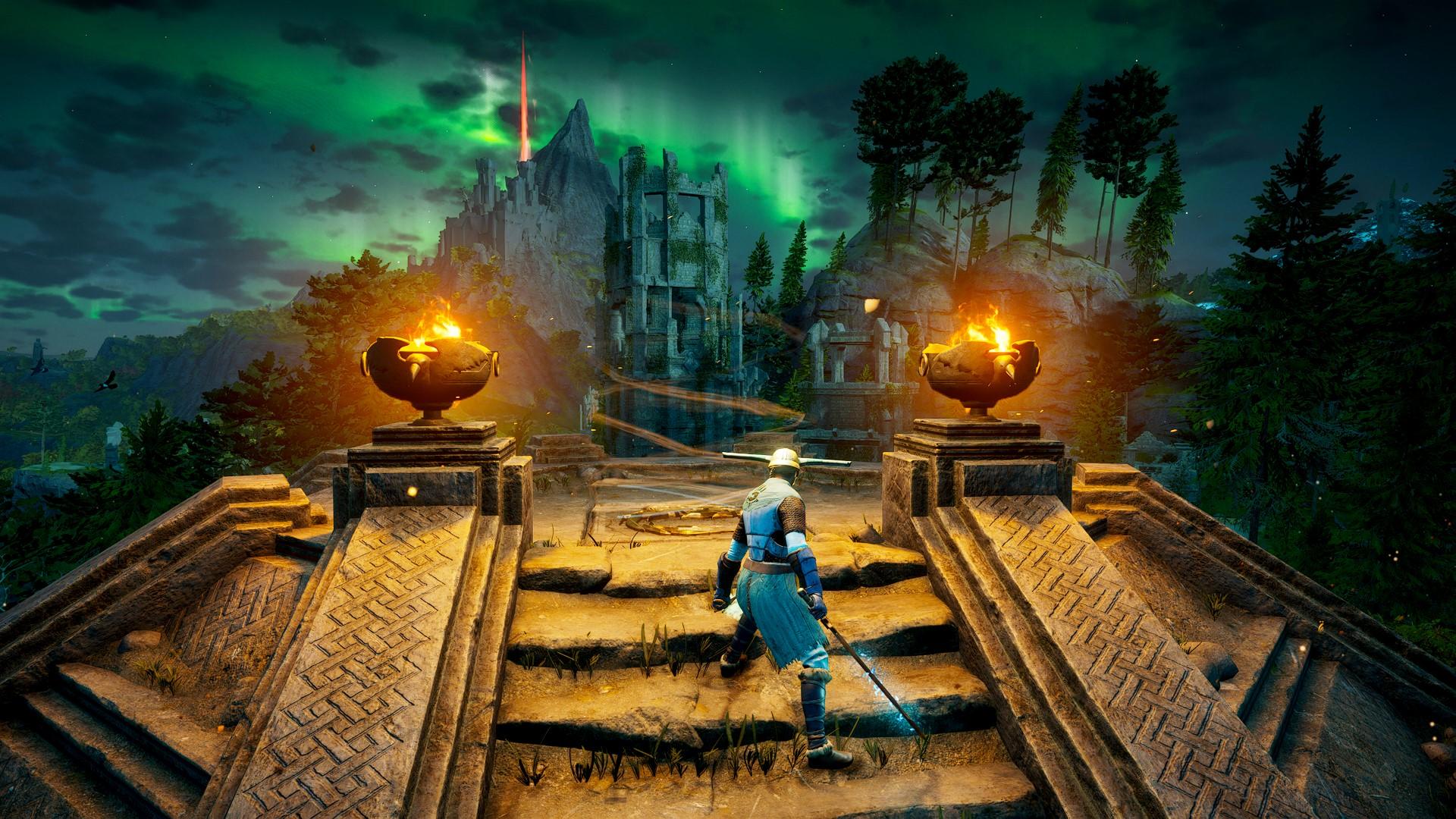 Vendors inside towns sell equipment, healing services, and more. Some NPCs trigger fetch or kill quests that reward money.
Whenever I wanted, I could change into my character's humanoid form to interact with vendors, and pick up flight again at scattered raven totems. But players won't find spontaneous events emerging over Ávalt or memorable side characters lingering in zones.
Article continues below advertisement
Systemic Reaction has molded Ravenbound around the design dogma of an "open world with choices" concerning exploration and progression but hardly executes its unique premise effectively.
Ávalt has enemy camps teeming with strong monsters guarding rare chests, but once players start a zone, they must head to an arbitrary point to cleanse a Pillar of Hatred. Doing so purifies the surrounding environment, walling it off from the rest of the region thanks to the Hatred mechanic.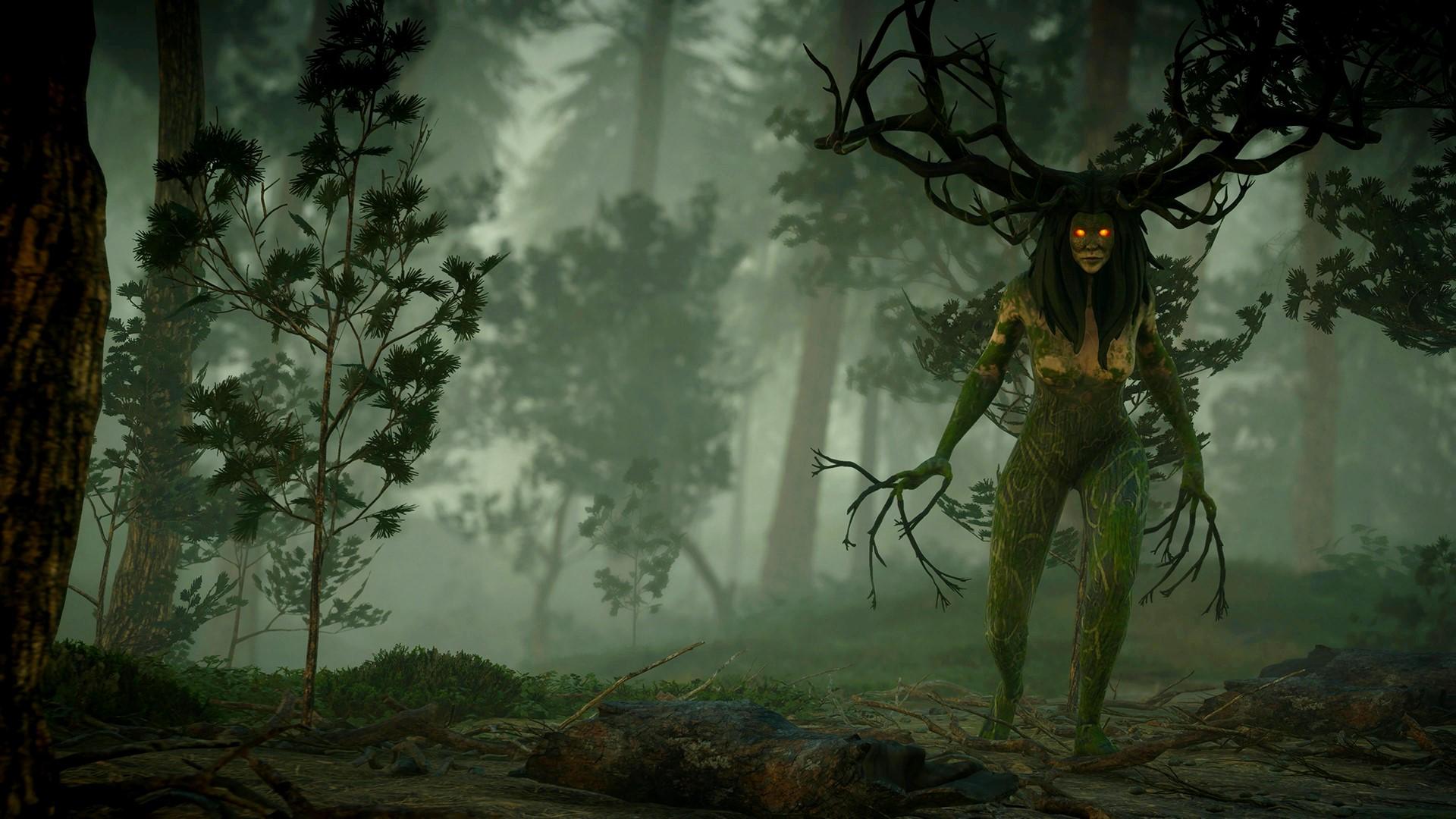 Article continues below advertisement
Hatred grows over the land from the influence of the Betrayer, infecting the strength of enemies and lootable chests. Mindlessly absorbing and opening a chest with the affliction will give a temporary Hatred fragment. Empowering it will draw a Hatred card, applying adverse effects on the game world that make enemies more lethal.
Outside of purified zones holding around four enemy camps, the region is swarming with Hatred. Players can absorb Hatred chests, but it's more a detriment than a benefit to surviving the run. Ravenbound punishes probing around its landscapes, undercutting its open world attempt.
Article continues below advertisement
Each zone follows the same gameplay loop, repeating without experimentation with the topography. Besides newer enemies and another fetch quest, Ravenbound lags behind roguelites like Hades, Cult of the Lamb, and others known to spice up their distinguishing hook as players dive deeper into their mechanics.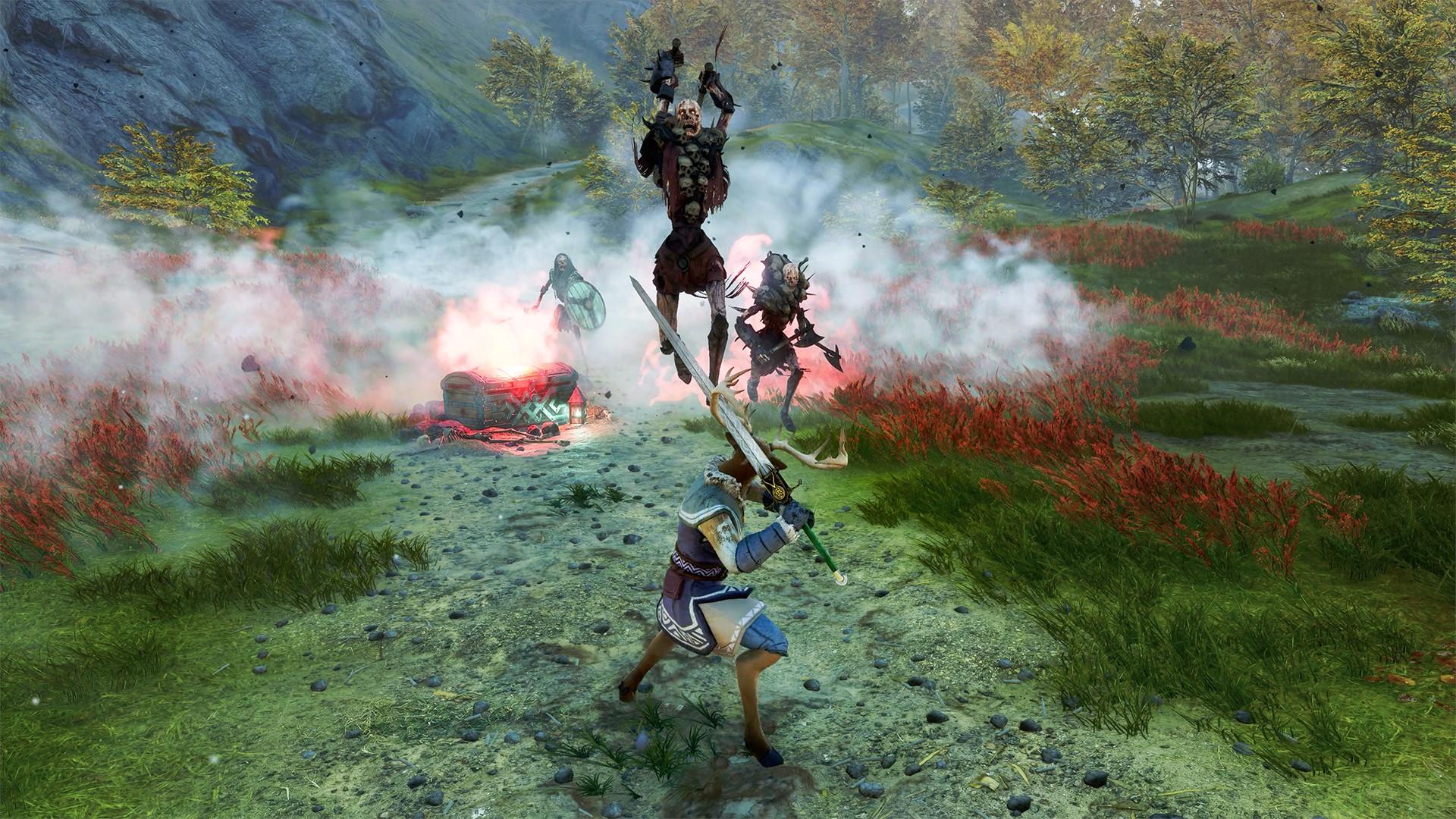 Article continues below advertisement
The game would benefit from introducing more player-focused challenges into its open world to produce gripping choices. But while the open world portion falters at sticking the landing, the deckbuilding and mana systems deliver at making each run feel progressive.
All players will start with a small collection of armor, weapon, and resource cards and eventually unlock more by clearing game requirements. Acquiring better cards to survive Ravenbound's difficulty spikes was a nice progression curve that kept me coming back to try again.
Article continues below advertisement
The different card types and traits can also drastically change runs, leading to crazy build combinations. During one run, I was an axe-wielding berserker inflicting bleeding, while another focused on a sword and shield deck with a knack for knocking enemies on their butts.
Card synergy is meaningful in Ravenbound and can be satisfying once players get everything they need. Combined with mana, a limited resource spent to equip a card, carefully planning out the deck matters in combat.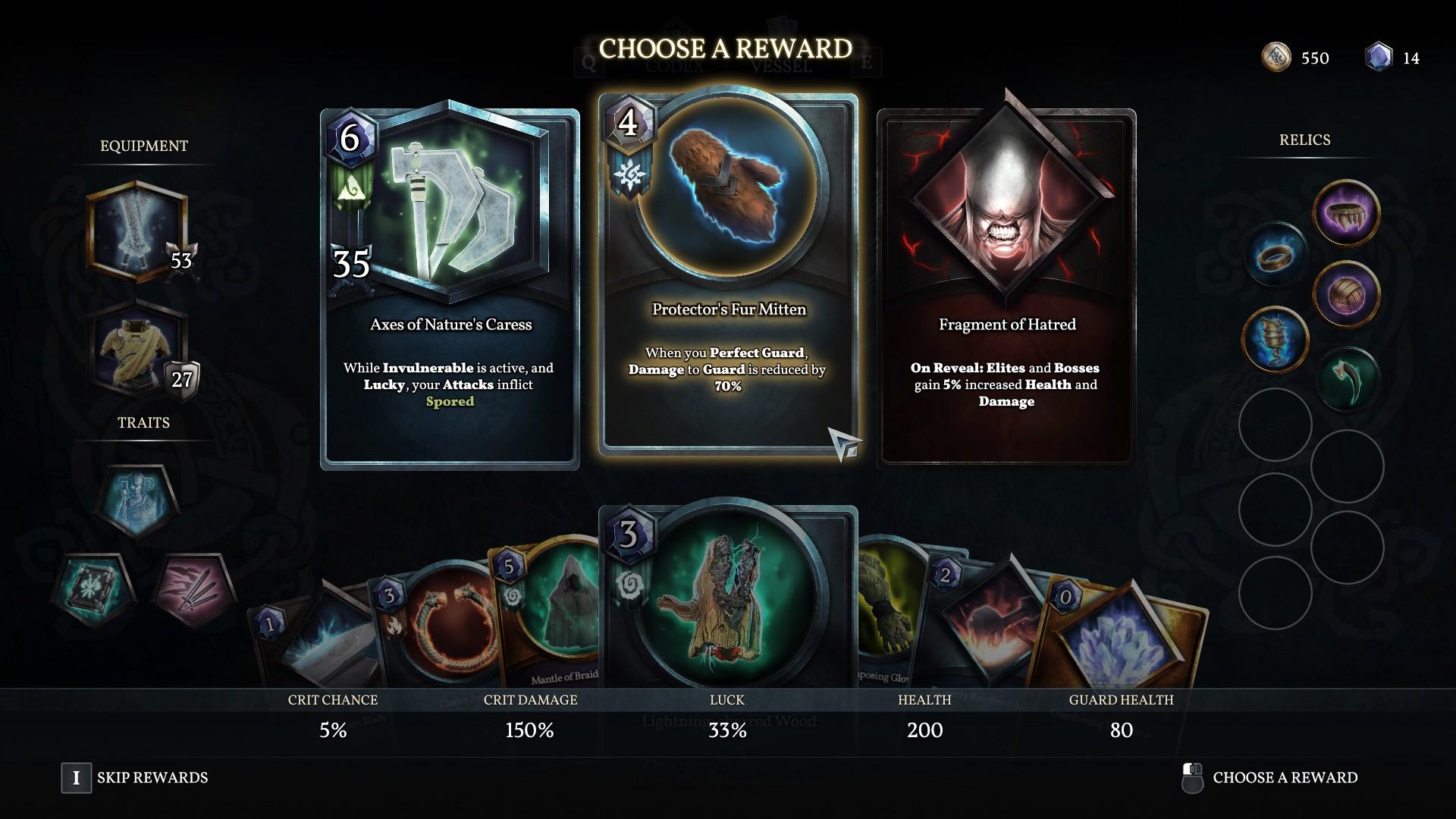 Article continues below advertisement
Ravenbound is a fast-paced title where evading and defending give players an edge. Dodging at the right time sends a player's character into a Frenzy state to deal more damage, while a perfect guard grants invulnerability. Alternating between these mechanics to deal with groups and regional bosses was genuinely fun.
However, the frustrating enemy AI slowly dragged down my excitement during combat. Six to ten enemies inside camps would jump and slam down their weapons back-to-back, leaving no room to leap into the fight without getting stunned. Enemies crippled Ravenbound's tight combat system enough to make it predictable.
Article continues below advertisement
Charged up strikes from enemies followed the same animations, and powerful mobs relied on one or two kinds of attacks. Battles became repetitive and lost originality after a few runs.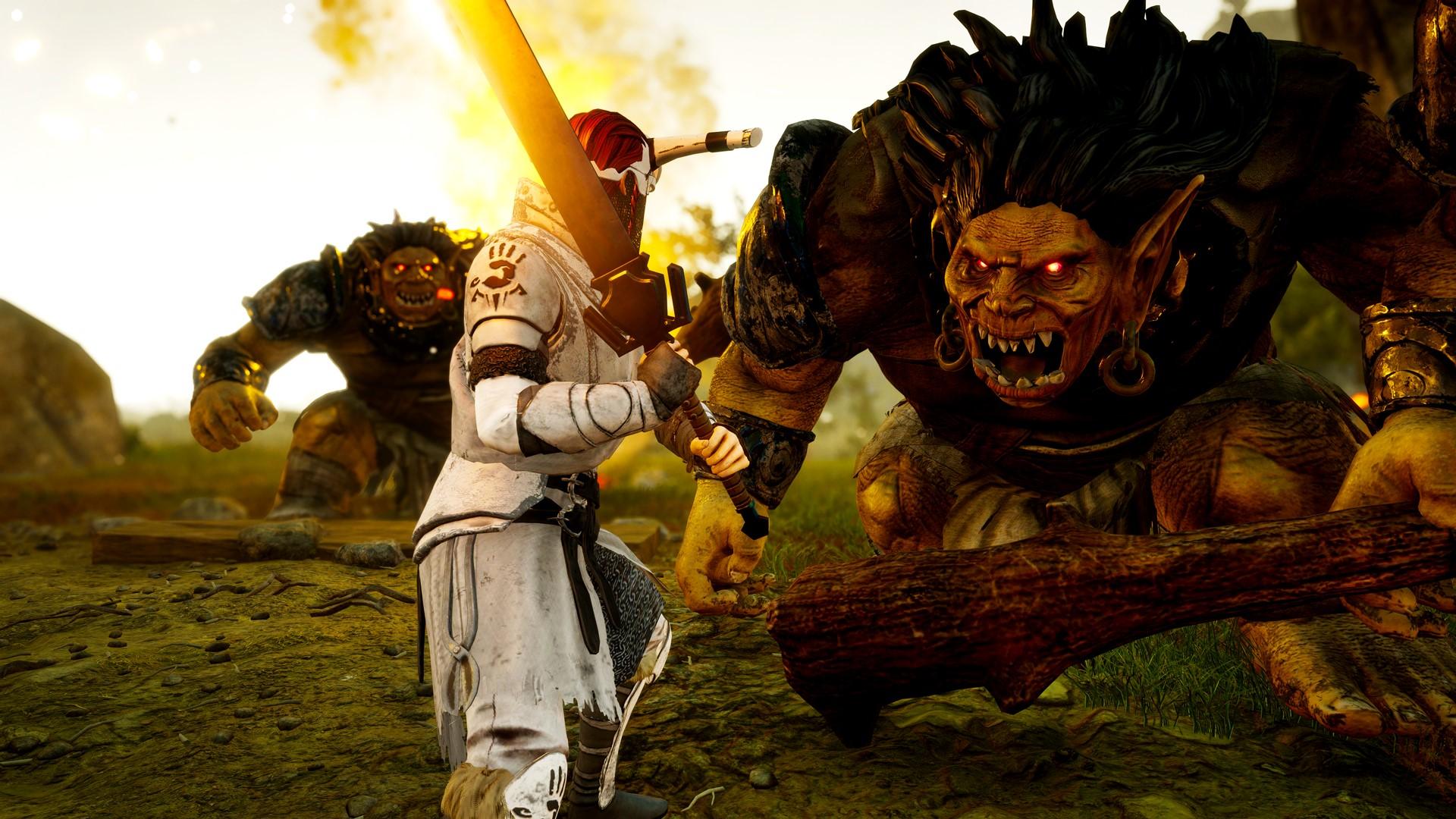 From its combat to the Hatred mechanic, Ravenbound felt like a skeleton still under construction with intriguing concepts.
Those crucial features were missing a compelling hook, lacking the "oos" and "ahs" of gameplay curveballs that inject vibrancy into the cycle of runs. Ravenbound may evolve through patches to address these faults, but as it stands now, it's only captivating in a few areas.