YouTuber Cole Carrigan Is the Latest Member of Team 10 to Leave
Beauty influencer Cole Carrigan shared a 23-minute video explaining his departure from Team 10 and the moments that led up to it.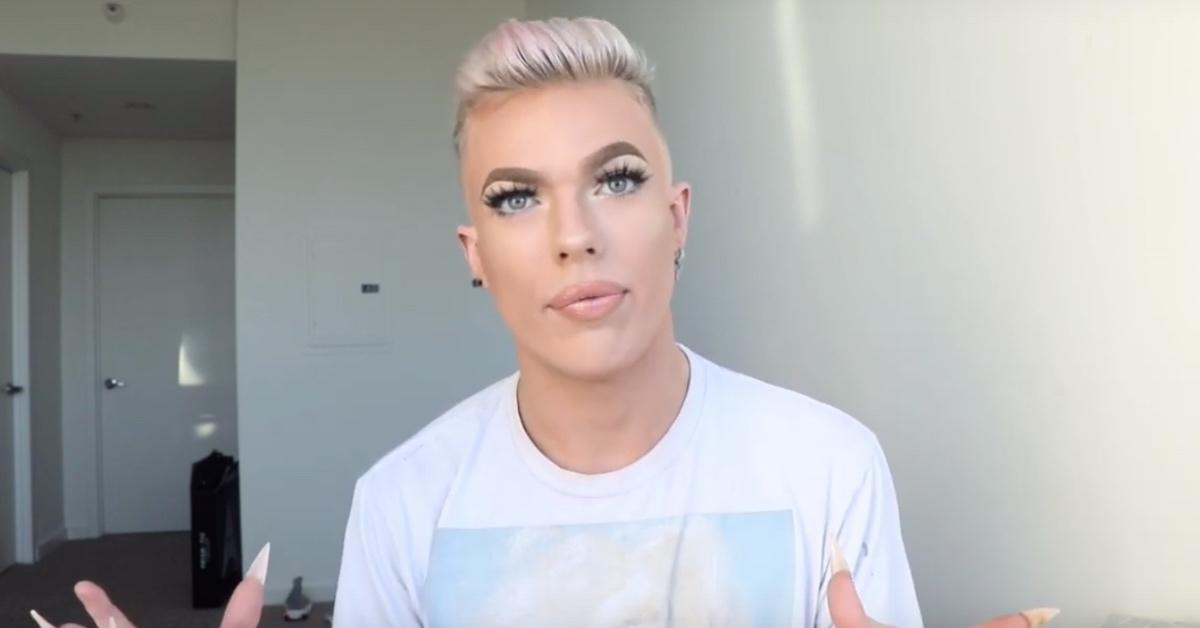 Jake Paul's Team 10 has been surrounded by controversy throughout the organization's lifespan. In recent news, beauty influencer, Cole Carrigan, uploaded a YouTube video explaining how he was allegedly bullied out of the Calabasas home.
Article continues below advertisement
In a 23-minute YouTube video, the makeup artist explained how the Team 10 members called him homophobic slurs while living in the house. He also expressed that members of the house had spray-painted over a mural in his room telling him to "get the f--- out of our house," showing a picture on social media of what they'd done.
Article continues below advertisement
This situation was one of the many reasons for Cole's exit out of the company. Cole even said the Team 10 manager hacked his username to @byebye12346677.
Team 10 is a social media agency made up of influencers who all live in Jake Paul's Calabasas mansion. The company always seems to revolve around controversial issues with Cole's being the latest one. Some complaints that have come from their home was that the group of influencers were often loud and participated in destructive pranks.
Article continues below advertisement
Prior to Cole Carrigan's Team 10 departure, he had an upsetting altercation.  
According to Cole's video, the team was in Las Vegas staying at Armani's home and decided to go out. Cole was only 20, which Armani had an issue with, and was allegedly making a big ordeal about him going out so Cole left and went back to Armani's home.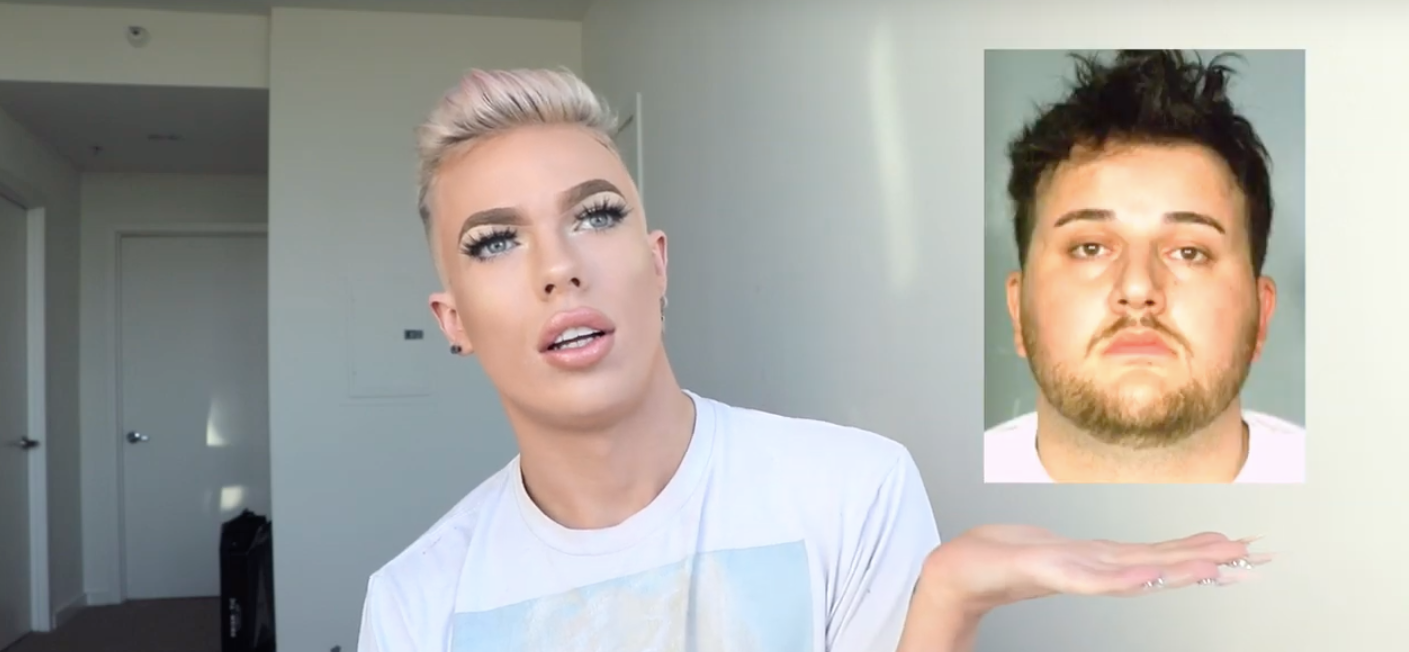 Article continues below advertisement
Later that night, Cole and another Team 10 member were talking about how Armani was going on about Cole being at the night out even after he left. One of Armani's workers eavesdropped on a conversation and told Armani he was talking negatively about him.
Cole then shared a voice recording of Armani being verbally aggressive with the beauty influencer. Armani threatened to call the police if he didn't get out his house. Cole started packing his bags and while doing so, Armani was calling him homophobic names and basically "every name in the book" you could think of.
Article continues below advertisement
However, the next morning the story was allegedly turned around and Cole was pegged as the bad guy. Jake told him to go back home for 10 days which Cole agreed to but eventually couldn't, which angered Jake. Cole came home to his stuff in bags sitting outside their garage. This moment led to the team's decision to kick Cole out. According to the rules of the Team 10 house, you get three strikes and if you violate past the third, you will be kicked out. Cole Carrigan claims to only have two.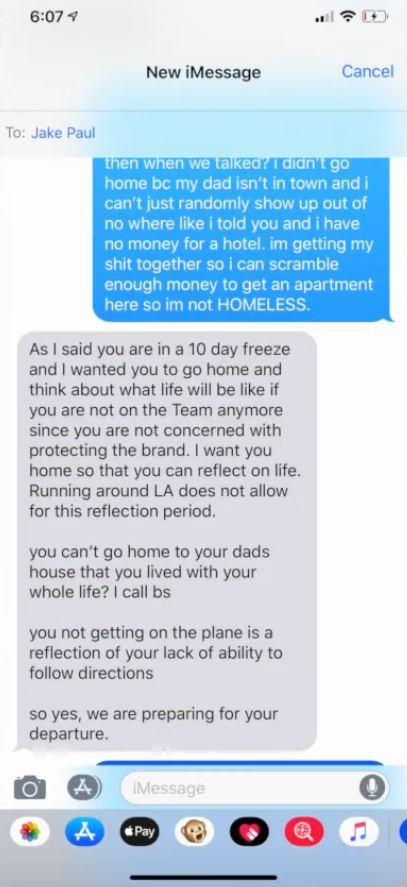 Article continues below advertisement
 Cole Carrigan wasn't the first to leave.
Recently transgender YouTuber Lilah Gibney said the video editor, Blane O' Roark, said her and her other transgender friend weren't "real girls," then kicked them out the house. Last year saw the most exits to date. Nick Crompton and Chance Sutton left, as well as dancer Tessa Brooks and the Martinez Twins.
Now, these decisions weren't abrupt. Being that they are all influencers and share their lives through social media, they all have expressed lengthy videos as to why they chose to leave. In 2017, Alissa Violet left over claims she wasn't getting paid what she was promised.
Article continues below advertisement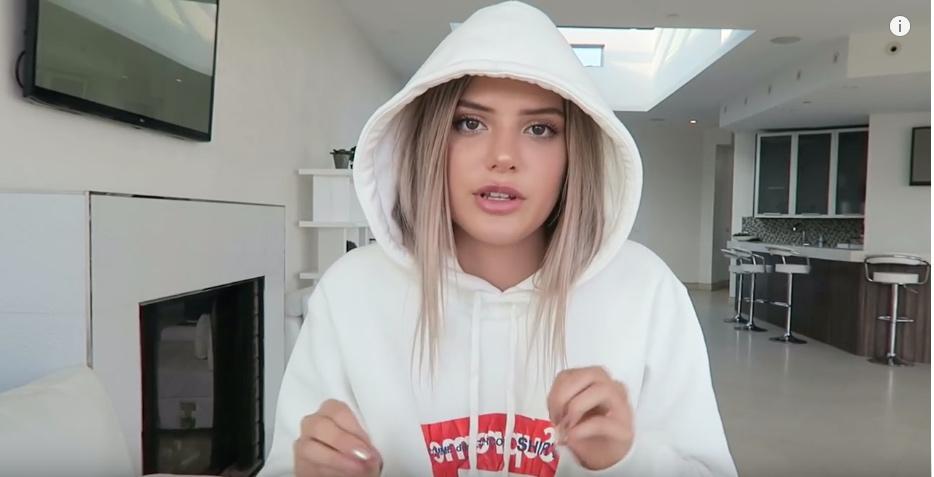 According to Jake Paul, Alissa was lazy and Cole was following her footsteps in a recent video. However, after all this drama, Cole's intentions of recording his YouTube video was to tell his side of the story and put all of this behind him.