Colin MacRae Confirmed that He Is Single During the 'Below Deck Sailing Yacht' Season 3 Reunion
Colin MacRae is one of the crew members who has been making waves on the job with his co-stars from 'Below Deck Sailing Yacht.' Is he dating anyone?
Article continues below advertisement
The latter star became known for his confessionals and for stirring the pot with his co-stars when necessary (because he "do[s] enjoy a little bit of drama here and there") during his first season on the Bravo spin-off show.
While his best friend, Gary, knows how to get involved in complicated love situations on Parsifal III, Colin had a girlfriend on both seasons. However, during the Season 3 reunion on June 27, Colin shared an update in his dating life that may surprise fans.
Article continues below advertisement
Is Colin MacRae from 'Below Deck Sailing Yacht' dating anyone right now?
On the Season 3 reunion special, host Andy Cohen read out a fan comment congratulating Colin on going public with girlfriend, Silvia Latini, earlier on in 2022. During an awkward moment, Colin shared that the two had actually broken up.
"We decided to go our separate ways," Colin said. "But, yeah, thanks for the congratulations."
The engineer is single, and Andy joked that viewers could now DM him.
'Below Deck Sailing Yacht' engineer Colin MacRae previously dated Silvia Latini.
Per Sportskeeda, Colin went public with his now-ex-girlfriend Silvia Latini in January 2022 after around a year of dating.
In 2019, Silvia — who hails from Italy — began working as a boat stewardess in Panama, per Sportskeeda; prior to that, she reportedly worked as a marketing manager at a car dealership in Italy, a consultant for another company, and a clerk at clothing store.
Article continues below advertisement
Silvia crossed paths with Colin for the first time after she was working as a boat stewardess for about three months. As ScreenRant notes, when the two realized they had a lot in common in terms of traveling the world, Colin invited Sylvia to join his crew.
Before they parted ways, Colin frequently featured Silvia on his his YouTube channel, which highlights his renovation of a vessel, Parlay.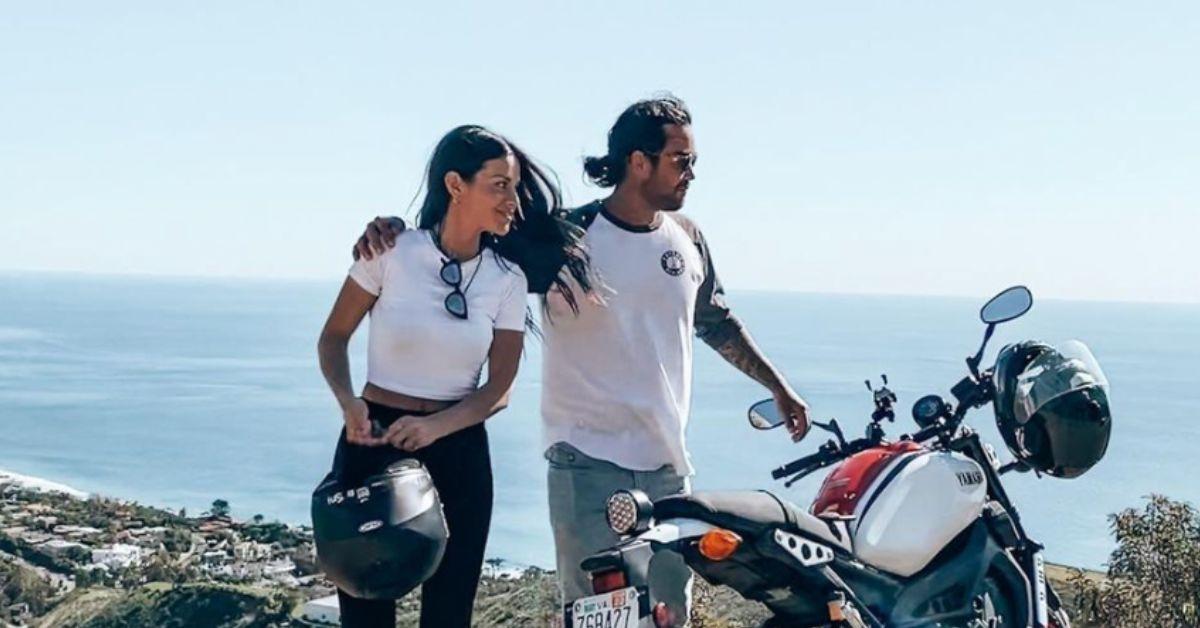 Article continues below advertisement
Has Colin MacRae publicly dated anyone else before Silvia Latini?
Interestingly enough, Colin's relationship with Silvia isn't the first public relationship he's been in since he became a reality TV star. Prior to his relationship with Silvia, he was confirmed to be dating another woman named Martina Alvarez. Colin and Martina clearly realized it wasn't going to work when they called it quits in April 2021.
Unfortunately, there aren't any more details readily available to the public in regards to why Colin and Martina didn't work out.
Will Colin and Gary engage in any boatmances on the next season of Below Deck Sailing Yacht? Only time will tell.
New episodes of Below Deck Sailing Yacht Season 3 air on Mondays at 8 p.m. ET on Bravo. You can also stream the series on Peacock.