This Woman Is Having a Crappy Day After Getting Rejected From a Port-a-Potty Job
It's almost impossible to find a job — but what happens when you're rejected from one of the easiest jobs in the world?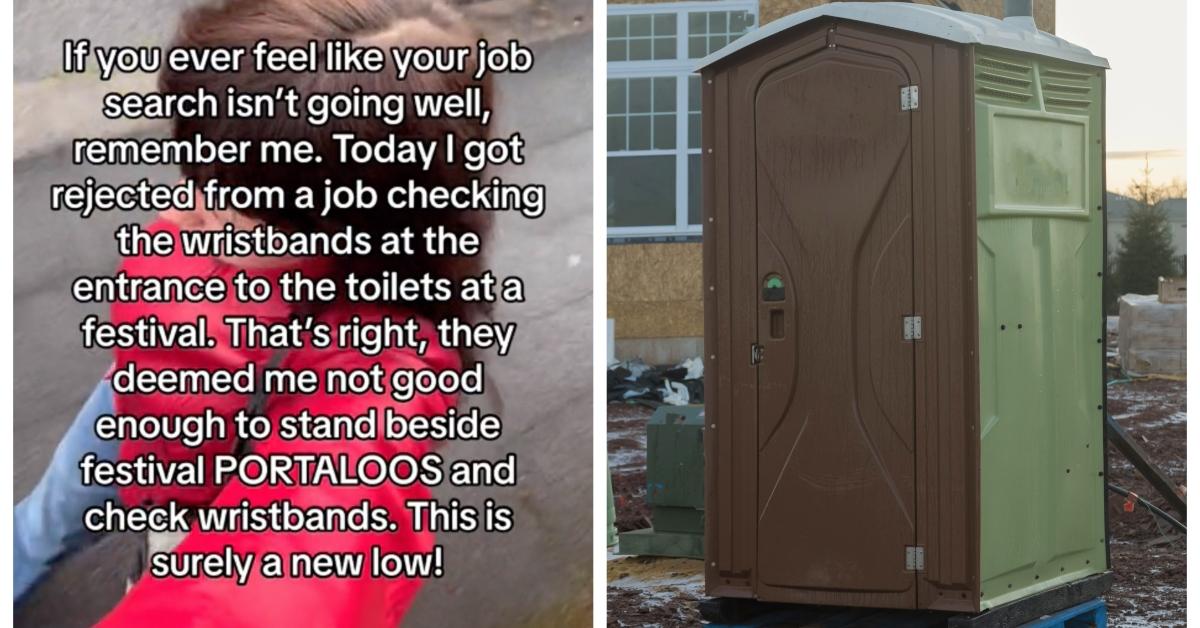 One of the most humiliating experiences a human being can live through is the soul-crushing search for a job. I can't tell you how many times I hopped on a Zoom interview only to realize someone was trying to recruit me for a multi-level marketing scheme. I don't even have *A* level, much less multi-levels.
Article continues below advertisement
For one recent college grad, the job bar was so low that it nearly hit the Earth's core. A job is a job, and I'm not here to shame anyone for what they do to survive in a capitalist society that is clearly trying to destroy us all. However, some rejection is so painful that it feels like the only way to heal is taking yourself to bed like it's a Victorian novel. If you think your day is bad, check out this woman's.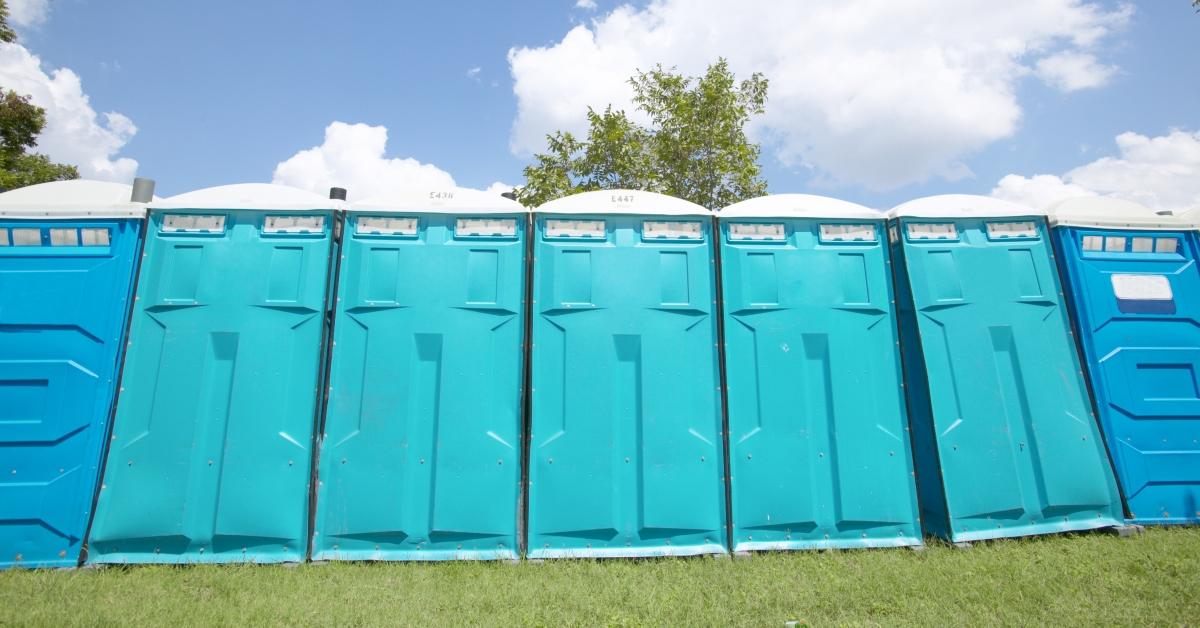 Article continues below advertisement
This woman can't get work at a port-a-potty job!
In a brief but glorious TikTok, Bronia, aka @uglibaby, humbled herself in front of the masses. Once again, looking for work is relentlessly demeaning. You're essentially begging another human being to allow you to live another day. The potential employer has the upper hand, and boy do they occasionally use it.
For Bronia, the embarrassment came in the form of being denied a job she was over-qualified for. And while that certainly isn't shameful in and of itself, it's what she was rejected for that really smarts.
Article continues below advertisement
First, I'd love to drop some pertinent information I gathered from the caption beneath Bronia's TikTok. "I've only worked at festivals, volunteered at festivals, helped organize, run and do the set design for festivals," she said. Then added, "Not to mention that Bachelors degree." It stands to reason Bronia would be an asset at any event. Or is she?
Article continues below advertisement
"If you ever feel like your job search isn't going well, remember me," Brionia writes over an aerial shot of her walking confidently down the street. Lizzo's Pink plays over the TikTok which establishes a mood in opposition to the message. "Today I got rejected from a job checking the wristbands at the entrance to the toilets a festival."
Article continues below advertisement
Now I want to pause for a second to ask why anyone is checking the wristbands at the port-a-potties. Did I miss a memo about how old one has to be to pop a squat? Personally I've been going to the bathroom without issue, for the most part, since birth. No one has ever stopped me from evacuating my bowls because I needed a wristband. How strange.
OK, back to Bronia who then says, "That's right, they deemed me not good enough to stand beside festival PORTALOOS and check wristbands. Surely this is a new low!" At the risk of being that person, things can always get worse. For example, someone does have to clean out the port-a-potties. Again, a job is a job!
Article continues below advertisement

Everyone was very supportive of Bronia's snub.
"You were TOO good for that job," said @eefahenry. If I may, she was number two good for that job. One person pointed out the specific pain that comes with seeing that same job posting up weeks or even months after you were rejected. It's not them, it's us?
Article continues below advertisement
Sadly, timing is everything, except if you're @shoegazeshawty who replied, "This is literally the first TikTok I saw after closing my Indeed tabs." Indeed, it is next-to-impossible to remain hopeful in such dire times.
I have confidence in Bronia, whose other TikToks show her making delicious food and/or putting on delightful outfits that would look great at any job. It's important to maintain a sense of humor in the face of all this madness. Take @elektricblue15 for example, who hopped into the comments with this gem: "Instead of a new low, maybe could you say thats a new ... loo." Yes, stop punishing yourself and start PUNishing yourself.