Fake OSHA Law Sticker Asks Porta Potty Users to Measure Poop to "Prevent Chemical Splashback"
In a viral video, a woman shared a sticker she found inside a porta potty that has specific OSHA instructions regarding poop disposal.
We all have fears when it comes to using a porta potty, some involving falling in, and others more so about the unknown of that dark blue water. According to an OSHA poop law sticker in a TikTok video, there's now the danger of being faced with a "chemical splashback" if your waste is too, ahem, girthy. As if using an outdoor bathroom isn't icky enough with the unknown of the abyss of a toilet bowl and the worry of losing your keys or phone down there.
Article continues below advertisement
OK, so maybe the sticker is just a joke and has nothing to do with real OSHA laws involving the very real Occupational Safety and Health Administration. But when TikTok user @esjayalixx, whose real name is Shannon, shared a video inside of a porta potty with a sticker that warns against not measuring the size of your poop for safety reasons, it fooled lots of people in the comments section under the TikTok.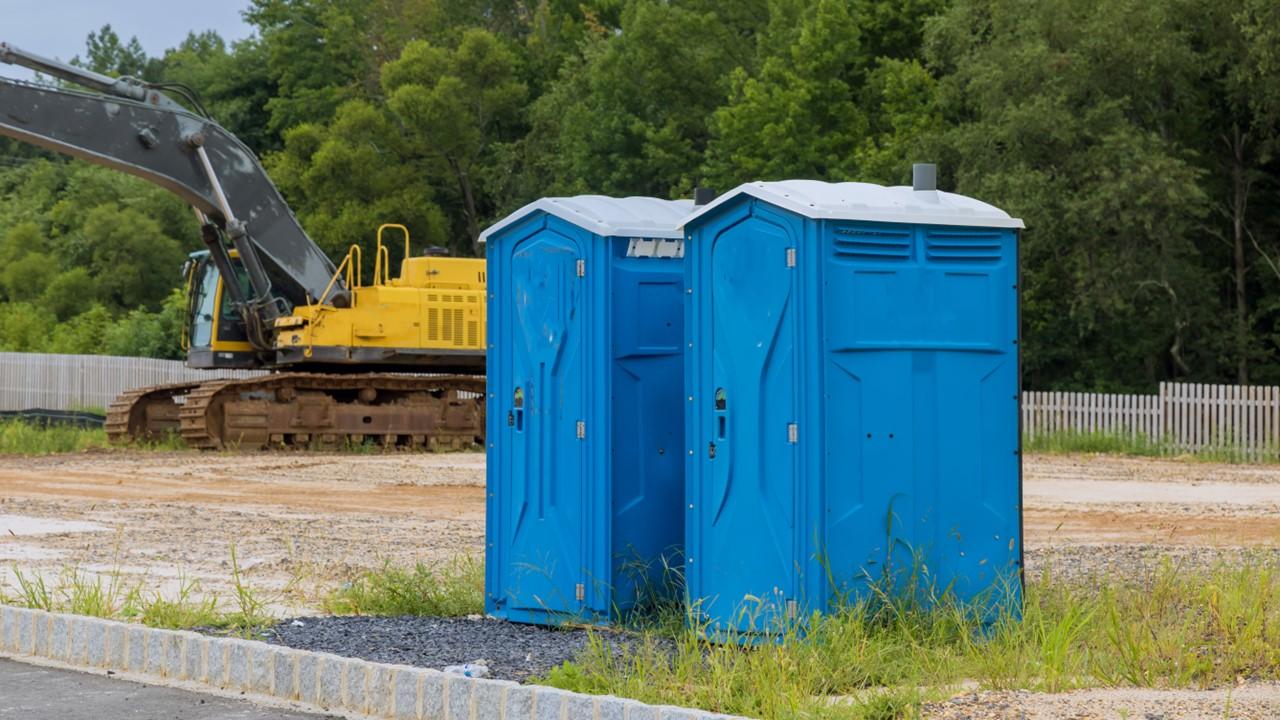 Article continues below advertisement
A woman shared a sticker containing an OSHA poop law.
When Shannon shared a TikTok video inside of a porta potty stall, the focus was on a sticker on the inside of the door. The sticker, which has a fake OSHA law code of 1342.13B, explains that those who use the toilet have to ensure that if their "turd" is more than six inches in length, they "hand lower" it into the toilet for safety reasons.
At first, other TikTok users thought the OSHA law sticker was real and they were pretty shook. And even after Shannon admitted she bought the sticker online, others missed it and still took the sticker at face value.
Let's make it perfectly clear here, though — there is no OSHA law that says you have to carefully handle your poop in a porta potty to avoid the splash of chemical water on you.
Article continues below advertisement
You can get the fake OSHA law sticker on Amazon.
Shannon revealed in the comments under the OSHA porta potty video that she bought the gag sticker on Amazon. There are multiple listings for the sticker, and they range in price from $11.98 to $17.99.
After you realize the sticker is a joke, it makes total sense. But if I were to come across the same sticker on the inside of a porta potty door, without first seeing the video, I may be inclined to just hold in my business until I get home. You know, just in case it's real.
Article continues below advertisement
You might think that if you saw the sticker, you'd be above falling for the prank. But it does look pretty legit and who am I to question OSHA, of all things? Luckily, it's fake. But what can I say — I'm impressionable.
Article continues below advertisement
The comments about the OSHA poop law sticker show lots of opinions about measuring poop.
It's not totally clear if the comments about measuring poop and "pinching off" certain lengths are in jest or if people really have their systems down to a science, should they come across the fake OSHA poop sticker themselves. But in the comments under the TikTok video, there are lots of opinions about what the sticker entails.
One user commented, "Does one measure as it's coming out?" And another wrote, "That can't be real. How are you going to know if it's over six inches?" Another said, "How would you know tho… If you're gonna be making a baguette or just dinner rolls…?"
I mean, that's a fair assessment. But I have a feeling that most people understand the sticker is just a joke. At least, I sincerely hope that's the case.
Article continues below advertisement
And for those who know that there is no such OSHA rule about the size of your poop in a porta potty, they wrote that they're eager to buy stickers of their own. Can you imagine placing those inside random bathrooms at the homes of your friends and family members? Like one TikTok user commented, the sticker is the "gift that keeps on giving all year long."