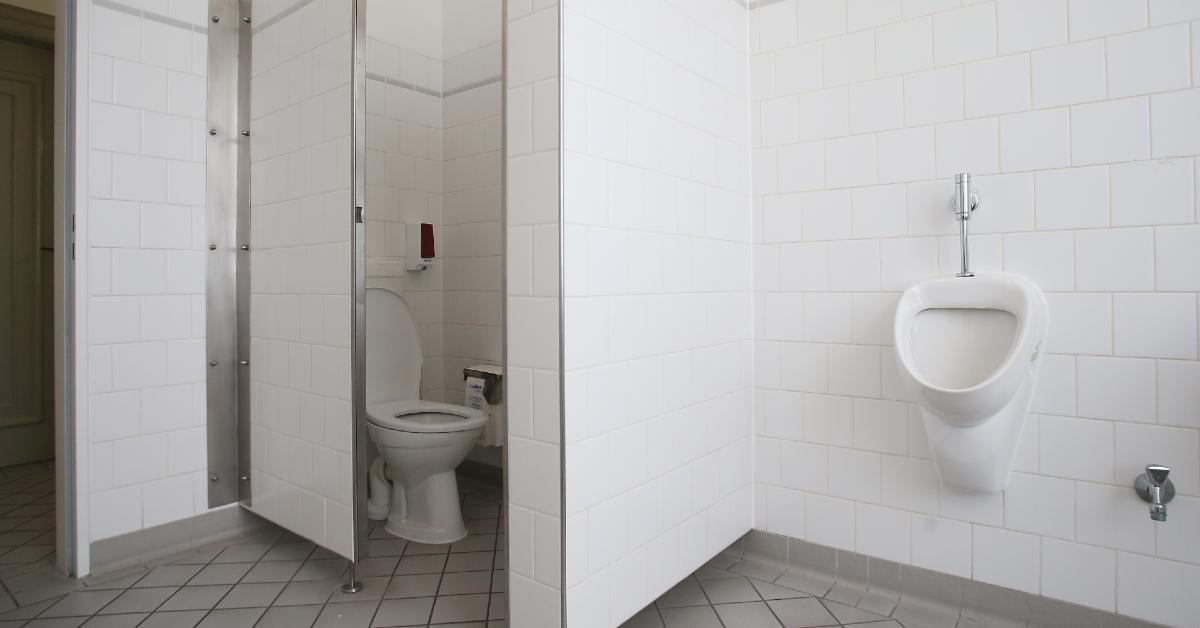 TikToker Installs Mini Projector in Work Bathroom So He Can Slack Off on the Clock
When I was a kid, I remember reading a Garfield comic where the gluttonous cat grabs a bunch of tools and a TV along with planks of wood. The final panel shows the Persian Tabby laying down in his bed, staring up at the ceiling and staring at his set with a smile on his face. Jon says at the end of the strip, that he's never seen someone work so hard at being so lazy.
Article continues below advertisement
Some might argue that this is a fundamental part of the human experience when it comes to technological advancements. One person thought to themselves that "there's got to be a better way to do this" and then other people began building on top of those pre-existing ideas so now we're chucking Wii Remotes at LCDs instead of giant rocks at deer heads.
And no, the point of this post isn't some kind of Terminator-esque social commentary on technology ruining our lives (but maybe you should take your kid off the iPad) but rather an expose of some of the ways that people creatively use tech to skirt their responsibilities.
Like this TikToker who put a portable projector in their workplace's restroom so they can watch The Office.
Article continues below advertisement
In a viral clip uploaded by Dylan Holston (@dylanholston) we see the man walk into a bathroom holding a remote in his hands. He writes in a text overlay "Guilty confession time: I told my job I have irritable bowel syndrome and then brought in a portable projector so I could take it into a bathroom stall and binge watch the office all day on company work time"
Article continues below advertisement

He demonstrates his poop-watch set up by heading into a stall with the mini projector situated on a ledge right behind his head. The image reflect perfectly off the stainless steel bathroom door as he watches a scene from the NBC comedy series.
Article continues below advertisement

One TikTok user didn't seem to think this was such a good idea, especially since Dylan decided to plaster evidence of him basically stealing from his employer all over social media.
Article continues below advertisement

"One of my old jobs just sued an employee over this for months of time theft," the other TikToker wrote. However, Dylan had a rejoinder explaining why he was probably in the clear: "It's a good thing I'll be in a different country under a different name by the time my company sees this"
Article continues below advertisement

Others said that they would rather work their full shift and not slack off while on the clock in order to avoid the humiliation of lying to management and co-workers about having IBS.
Article continues below advertisement

"I think I rather work my full shift instead of having to tell someone I have IBS, even as a joke," they wrote.
However, another TikToker said that they don't receive these same privileges at their own jobs despite actually having irritable bowel syndrome.
Article continues below advertisement

"bro I really have ibs and dont get these accommodations," to which Dylan responded that they should probably look into giving themselves a similar set up at their own place of work.
Another said the same thing: "I have IBS and don't get this treatment even with a doctors note"
Article continues below advertisement