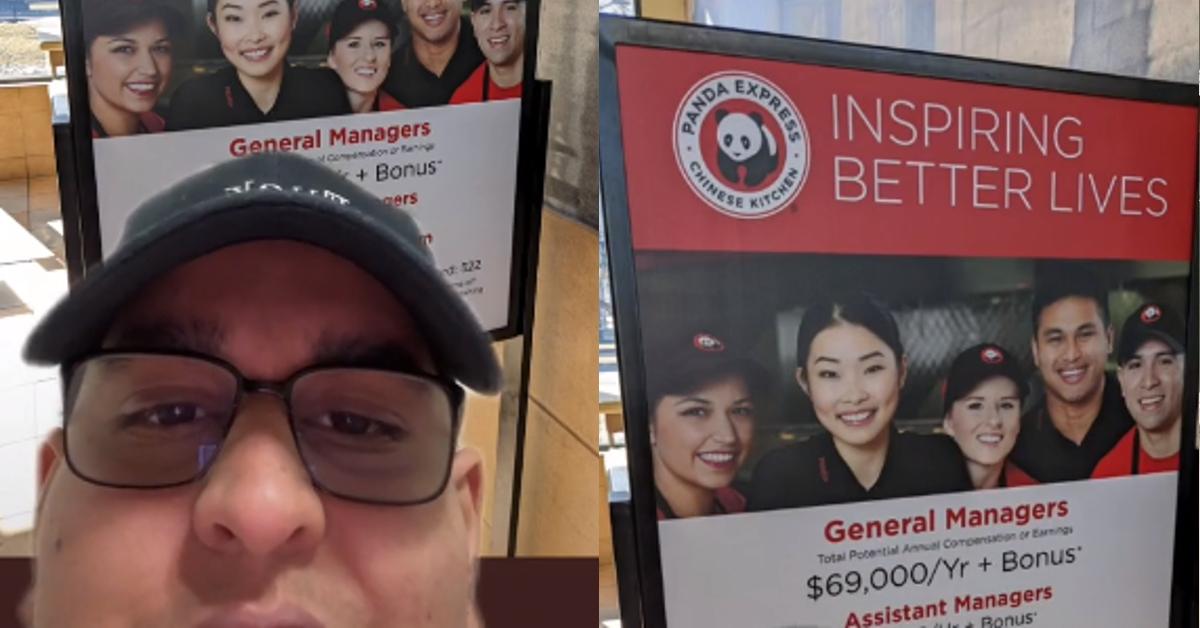 College Professor Angry Panda Express Managers Make More Than Him, Sparks TikTok Debate
It's no secret that US Universities are staffed by fewer and fewer tenured professors, forcing adjunct professors to grab as many classes as they can each semester and sometimes across various universities in order to make a livable wage. For decades, the cost of college tuition is rising faster than the rate of inflation.
Article continues below advertisement
The COVID-19 pandemic might've had something to do with that, however. Perhaps giving students the option to enroll from home and take all of their classes remotely may be partly responsible, or the fact that many major companies don't even require a college degree anymore to hire some candidates, signaling that their efficacy at job preparedness has waned significantly over the years.
That being said, higher learning institutions still charge their students a lot of money to attend, and there are throngs of different think pieces, articles, and bits of commentary about the nature of college as a business. So if schools are making money, then why not share the wealth with the professors who staff them?
That appears to be the point of contention from a professor who's now getting dragged by TikTok after pointing out Panda Express General Managers make more than he does.
Article continues below advertisement
Spencer Bagley referenced a sign at a Panda Express franchise located a few blocks away from the university he teaches at, Westminster College in Salt Lake City, Utah that indicated General Managers for the fast-food chain $69,000, versus his $61,500.
Article continues below advertisement

A viral TikTok highlighted the professor's now-restricted tweets along with several of the replies that called his response to the wage discrepancy as "elitist."
Article continues below advertisement

While some folks understood where Spencer was coming from and agreed that educators were underpaid in America, they also highlighted that he didn't need to go after the salaries of fast-food employees to do so. The Quick Service Restaurant Industry in the United States was worth over $256 Billion in 2020, and research indicates it's only grown since then.
Article continues below advertisement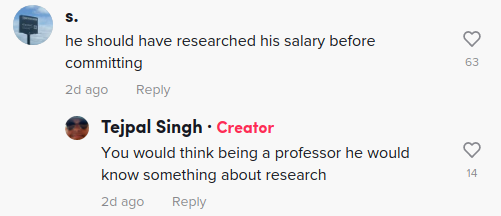 Other replies were a bit more forward towards Spencer's tweets: some said that there was nothing stopping him from applying to the Panda Express General Manager job, while others lambasted him for being too much of an "intellectual" to not work a position with a specific title attached to it.
Article continues below advertisement

A Twitter user with the handle @wayneswhirled pointed out that Spencer's salary at the university was at the bottom of the school's pay scale, indicating that the professor didn't negotiate their salary. The Daily Dot indicated that Glassdoor lists some associate professors making as much as $96,112 at the school.
Article continues below advertisement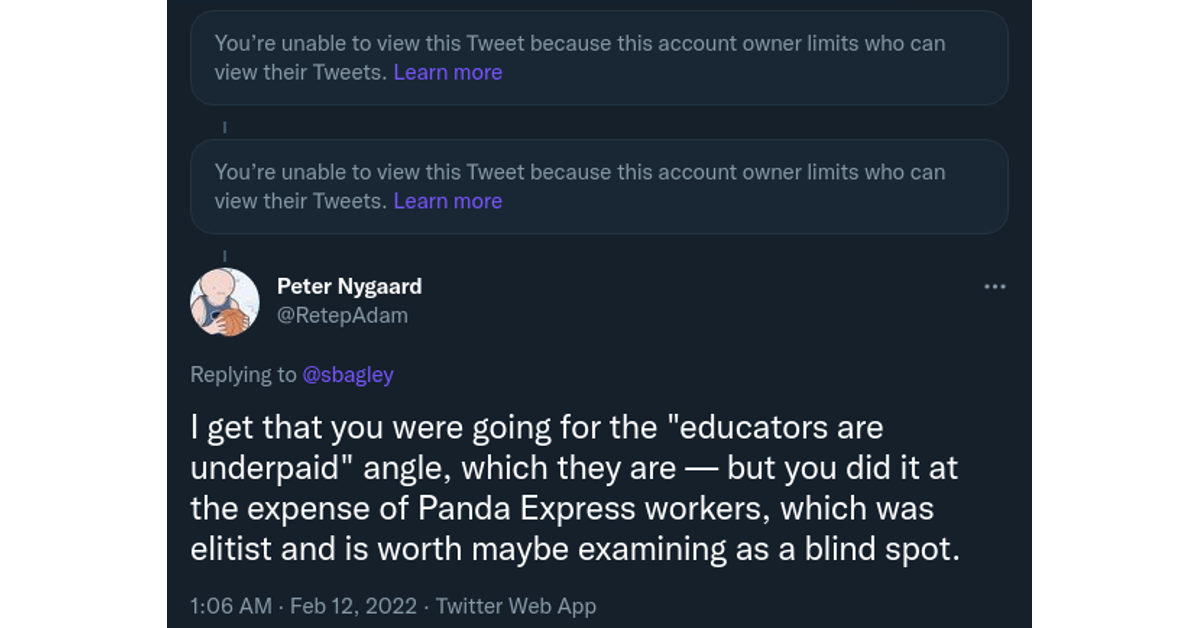 The TikToker who uploaded the clip, @tejopalsignhtv thinks that Spencer's anger is misplaced: "You're really mad at Panda Express for paying their employees more? Instead of getting mad at your college that you don't get paid more. You're an idiot. How are you so hollow in the head for being a college professor? How did you get that job?"
Article continues below advertisement

What do you think? Does Spencer have a point that Universities should be implementing higher base pay wages for associate professors? Or do you believe that it's all about how much money a particular industry brings in?