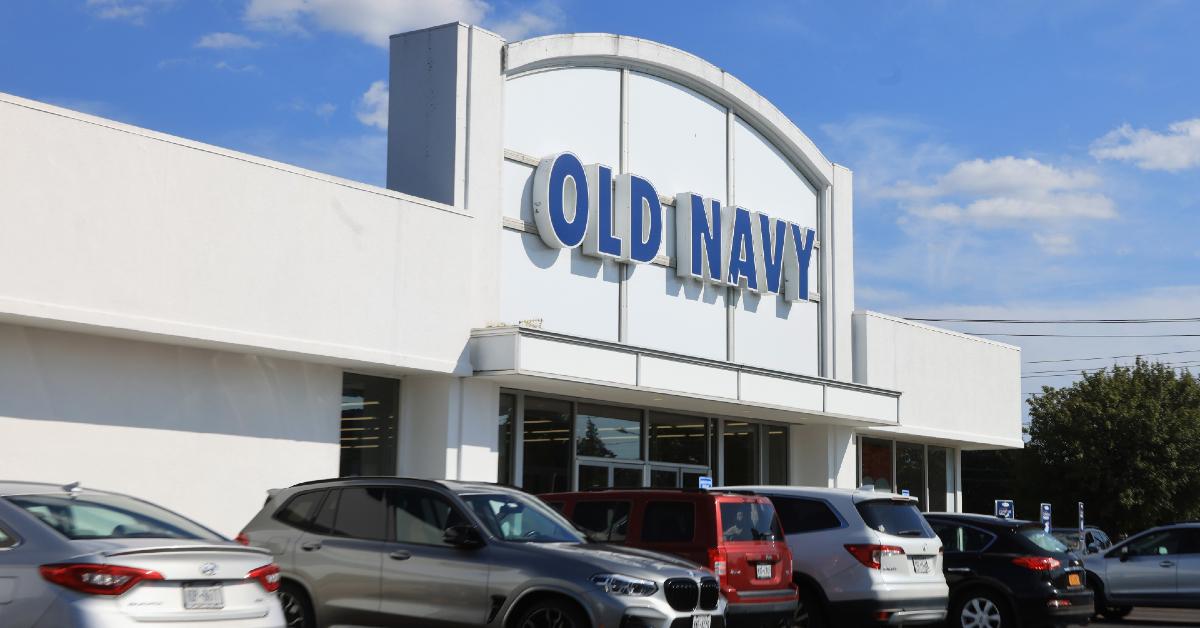 TikToker Claims Retailers Save "Billions" a Year by Giving Employees Fake Manager Titles
TikToker @dannycog411212 stitched a video with a fellow user on the platform, @cagedbirdhr who highlighted a story published by CBS News in 2019 that claims companies save billions of dollars every single year because of the fake manager titles that they give to some of their workers.
Article continues below advertisement
So how does this practice work? In a nutshell, depending on the titles that are given to workers, companies can then bill workers differently and cheat them out of the hourly pay they should otherwise be receiving, the outlet states. "But companies continue strategic title-fudging because, well, it pays. In 2019, a year when the Department of Labor won $226 million in back wages for cheated workers, companies saved roughly 18 times that amount by calling frontline workers doing ordinary jobs 'managers,' the paper found."
If an employee is titled as a "manager" they are thus considered a full-time employee and can work overtime without receiving overtime pay. Depending on the region where one works, overtime needs to be paid at a higher hourly rate, so if you're pulling in 60-hour work weeks at your job and you have a "fake manager" position, i.e. the majority of your duties consist of what the employees you manage are doing, you're getting screwed monetarily.
Article continues below advertisement
This is what @dannycog411212 said happened to him while working at Old Navy. He says in the TikTok, "Nowhere is this truer than in retail. When I worked at the Old Navy on West 34th street they could call people leads by giving them a break schedule."
Article continues below advertisement

He continued, "Telling them that they're in charge of controlling people's breaks then telling them if they do a good job during the holiday season we'll give you an extra quarter right to officially make you a lead. And then guess what? After having them go through hoops of fires, you know working overnight, doing inventory, boom, the day Christmas is over..."
Article continues below advertisement

You can see where the TikToker is going with this: it was all a ploy to get folks working harder during the holiday season with no intention of rewarding them for their extra work. He goes on to say, "Oh we felt you weren't good enough so we're gonna take back our quarter and make you a sales associate."
Article continues below advertisement

He said that unfortunately there were a lot of people who were hoodwinked by this "offer" from upper management, "And you know who fell for this the majority of the time? Hispanic Latino women. Sad but true and facts. F**k these companies."
Article continues below advertisement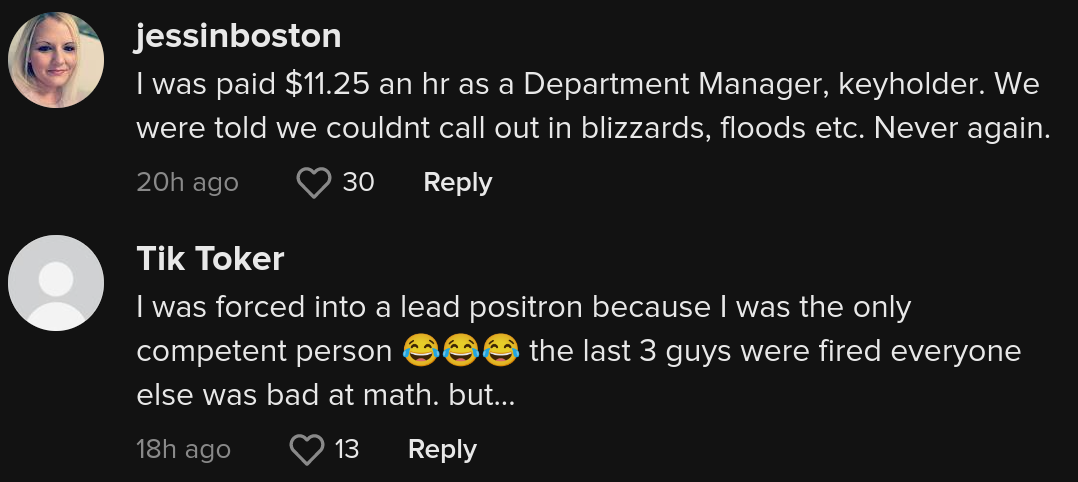 Yahoo also reported on this phenomenon, citing studies from the University of Texas and Harvard Business School. UT professor Umit Gurun said, "If you're relying on cheap labor — you're a labor-intensive company and you can get away with it— this becomes a tool that you can use to lower your costs."
Article continues below advertisement

Gurun went on to say that he initially got an idea to conduct the study into how businesses save money with this practice after over-hearing airport workers talking about how one employee received overtime pay for performing the same job tasks as a manager, who lost out on earning more money because of their fake manager title.
Article continues below advertisement

TikTokers who saw @dannycog411212's post also corroborated what he said and shared their own experiences of working in retail as well. "& Amazon. They have so many positions that pay the same as everyone else just more work," one commenter penned.
Article continues below advertisement

Others called the practice "manipulative" as there are a large number of people looking to move up in companies and secure themselves higher paying positions by going above and beyond.
Have you ever been on the receiving end of a "fake manager" offer from a company you worked for? What industry was it in?