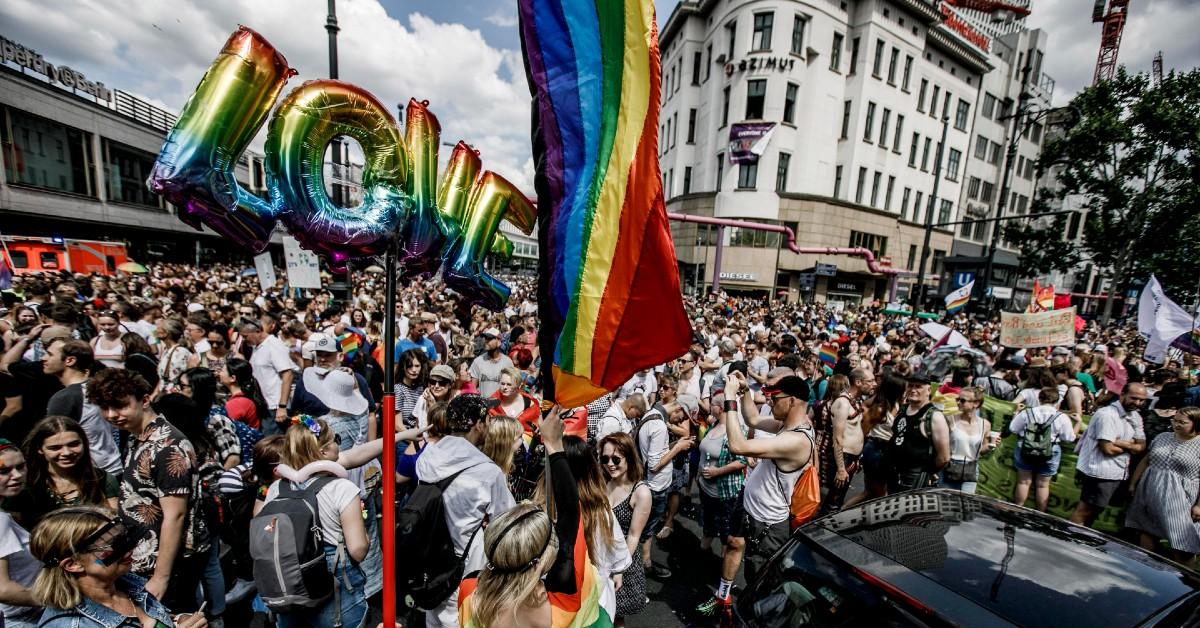 These Inclusive Companies Donate to LGBTQ+ Charities All Year Long, Hunty
June is Pride month, and as much as we try to be positive — waving a variety of rainbow flags around, appreciating the steps taken toward equality, and respecting our historic queer predecessors who've paved the way for today's LGBTQ+ youth (like Harvey Milk and Marsha P. Johnson) — rainbow capitalism is exhausting to say the least.
Article continues below advertisement
If we buy a company's rainbow suspenders, "butch babe" dad hat, or "Yas Queen" mug, where is the money going? And does the said brand actually stand by the LGBTQ+ community, or does it only pretend to do so for a measly 30 days per year? It's a bit complex, but there are ways to treat yourself to fun Pride merch without giving in to the toxicities of capitalism (we swear Karl Marx didn't write this).
Whether you're looking to buy Pride merch or regular ol' lifestyle products, we present to you a list of companies that donate a portion of their proceeds to LGBTQ+ charities all year long. We can celebrate queerness a little extra in June, but LGBTQ+ pride is a 365-days-a-year experience, henny.
Article continues below advertisement