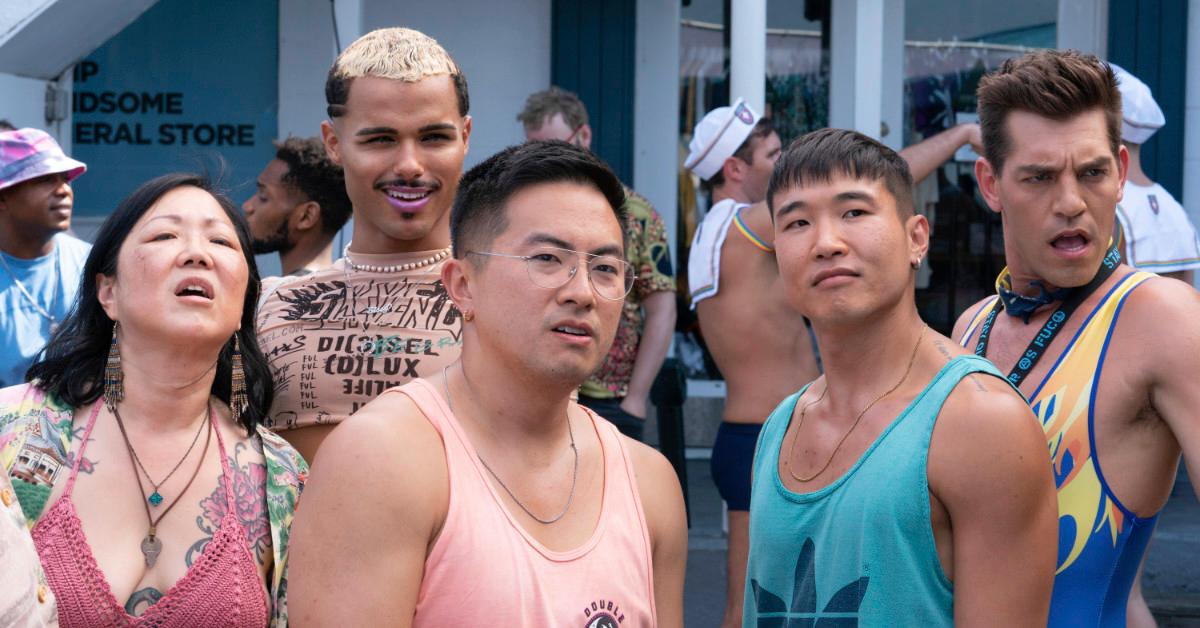 New Rom-Com 'Fire Island' Introduces Hulu Audiences to a Historic LGBTQ Destination
Hulu audiences know Fire Island as a new rom-com with Joel Kim Booster, Bowen Yang, and Conrad Ricamora starring in "an unapologetic, modern-day rom-com showcasing a diverse, multicultural examination of queerness and romance," as the streaming platform touts.
But Fire Island, the namesake and setting of the new film, is a real-life place with a thriving gay community.
Article continues below advertisement
Fire Island is a barrier island off the south shore of Long Island, New York, and the island is home to two LGBTQ-centric resort communities, Fire Island Pines and the adjoining Cherry Grove, and a whole lot of history.
Fire Island is an "important enclave" for LGBTQ populations.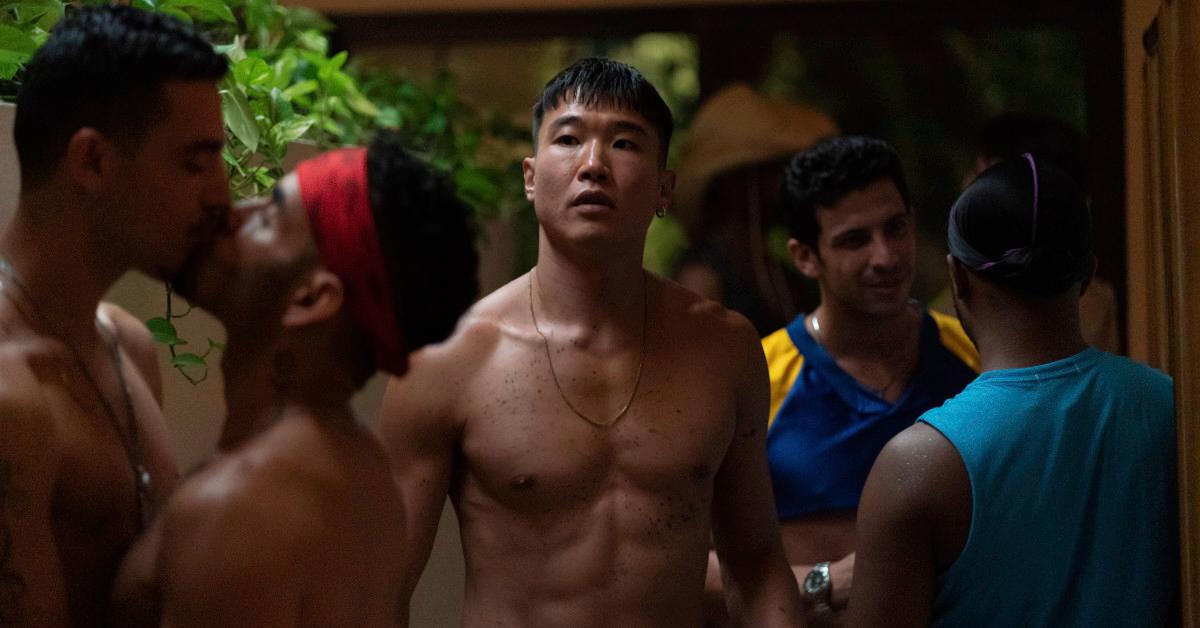 As the National Park Service explains on the website for the Fire Island National Seashore, Fire Island has "long been a home and haven" to LGBTQ visitors, dating back to when Oscar Wilde visited the island in 1882. "Owing its development to the island's relative isolation, its proximity to New York City, and to the efforts of early renters and homeowners, Fire Island's LGBTQ community became a trailblazing force across America."
Article continues below advertisement
In fact, Cherry Grove became known as "America's First Gay and Lesbian Town," the NPS says, and NBC News adds that it joins Provincetown, Mass., and Saugatuck-Douglas, Mich., as one of the few pre-Stonewall LGBTQ getaways.
NPS goes on: "Long before the Stonewall Riots set the movement for Gay Liberation into motion, Fire Island provided an important enclave to residents and visitors at a time when almost everything about living openly as a lesbian, gay, bisexual, transgender, or queer person was illegal in the United States."
Article continues below advertisement
The getaway is "a multitudinous place," says 'Fire Island' star Bowen Yang.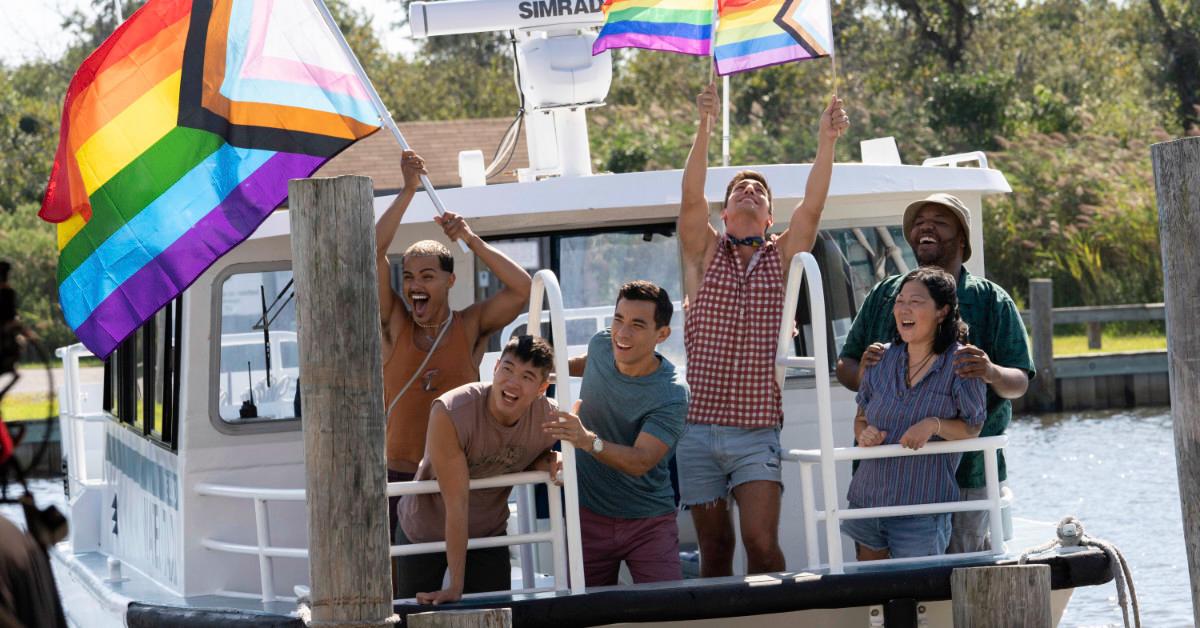 For Fire Island, which started streaming on Hulu on Friday, June 3, director Andrew Ahn and the cast and crew filmed exterior shots on the real-life island last summer. "It's choose your own adventure," writer and star Joel Kim Booster told TODAY, reflecting on the film's setting. "You can have a wild night, or you can sit at home and play board games with your friends if you want. It is whatever you make of it."
For interior shots, however, set designers recreated Fire Island's Ice Palace gay bar and Pavilion nightclub. "When we went to the recreated Ice Palace and Pavilion, it was so meta. The underwear party was wild," Fire Island actor Matt Rogers said. "[The crew] did an incredible job. I shot the movie, and even when watching it, I almost had forgotten what was real and what was fake."
Article continues below advertisement
And by the end of the movie, which puts a queer spin on Jane Austen's Pride and Prejudice, "everyone feels like they can belong together even with their different points of views," star Bowen Yang told TODAY. "That Fire Island is a multitudinous place. There's a place for everybody, there's a corner for everyone if they can carve that out."
TODAY reporter Alexander Kacala, who has been going to Fire Island since 2016, says Fire Island rings true. "The creators manage not only to capture the essence of the island on film, they do it well," he wrote. "[The film] makes a seemingly unattainable place a little more accessible to people who may never have the time or resources to get there themselves. There's nothing like experiencing the magic of the Pines in real life, but watching Fire Island may be the next best thing."