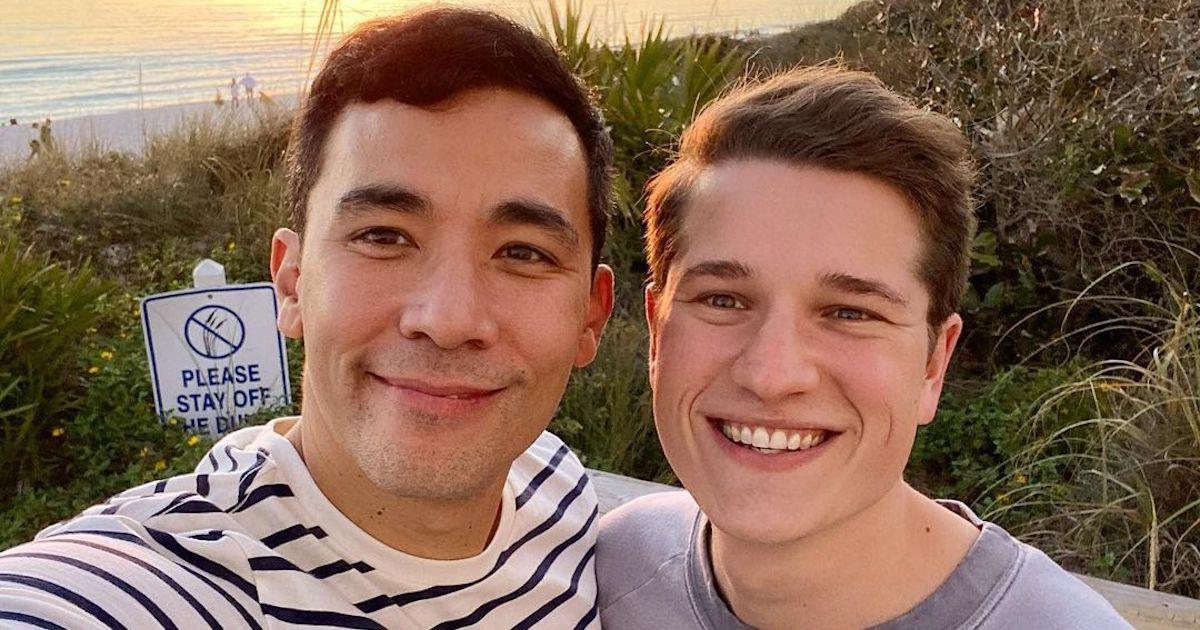 Like His Character on 'The Resident,' Conrad Ricamora Is Taken
Though Conrad Ricamora has been acting for more than a decade and a half, many were first introduced to the actor when he played computer hacker Oliver Hampton on the ABC drama How to Get Away With Murder. The character's relationship with Connor Walsh (Jack Falahee) was one of the show's most infamous and beloved.
Soon after the series finale in 2020, Conrad joined another hit ensemble series: The Resident.
Article continues below advertisement
Conrad plays Dr. Jake Wong, a plastic surgeon on the fourth season of the Fox medical drama.
Like Oliver on HTGAWM, Conrad's character on The Resident is gay. Conrad himself has been open about his sexuality and about his life with his partner, Josh Cockream.
Read on to find out more about his mysterious character on the Fox series and for more information on the actor's longtime love.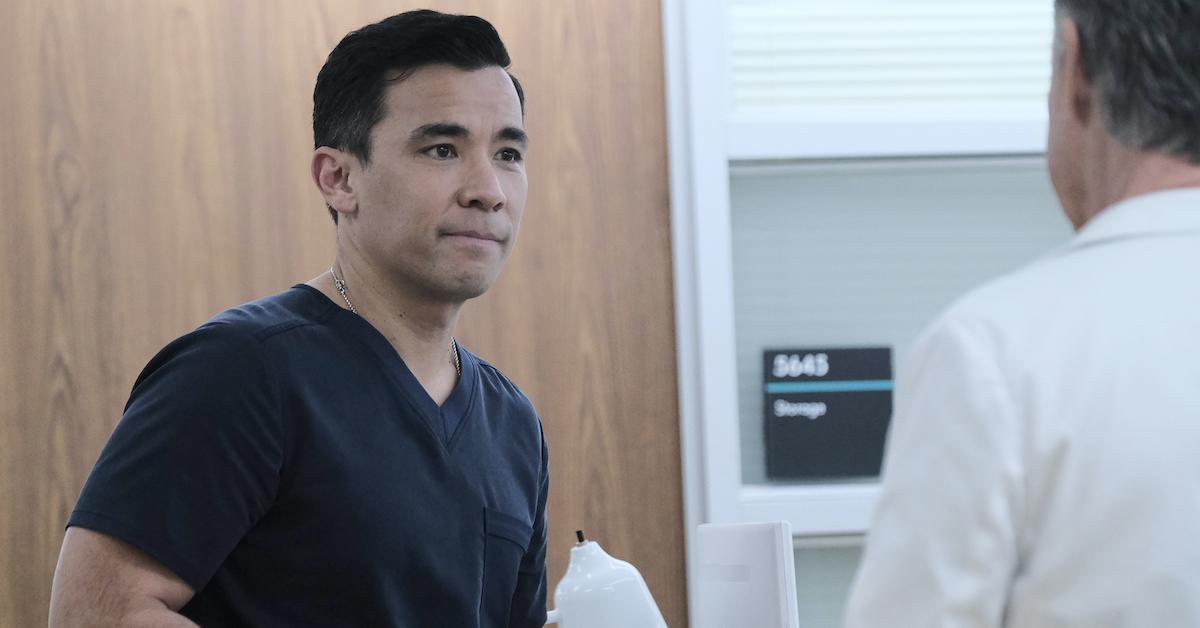 Article continues below advertisement
The actor plays Jake Wong on 'The Resident,' an openly gay plastic surgeon.
Ahead of the Season 4 premiere of The Resident, it was announced that Conrad would have a recurring role on the show as Dr. Jake Wong. He's the former stepson of Randolph Bell (Bruce Greenwood), though the two aren't on great terms after a difficult split from Jake's mom. He gets emergency privileges to operate at Chastain when he agrees to help a child patient to get donor hands.
The surgery helps to secure Kit Voss's (Jane Leeves) bid for the CEO of the hospital, as it's abundantly clear that she's willing to take risks for her patients' best interests.
After the high-risk operation, Jake is offered a full-time position at the hospital. He's quickly becoming a fan-favorite addition.
Article continues below advertisement
Though Jake's personal life has been briefly mentioned on the series, viewers were first introduced to his husband, Gregg (Christopher Jhanke) on the March 2 episode.
It's unclear whether both of the actors will remain on the show for the foreseeable future.
Article continues below advertisement
Conrad Ricamora has been in a relationship with his partner since 2017.
Though Oliver and Connor had an on-and-off romance that was filled with lies and deception, Conrad's own personal life is a bit more settled. The 42-year-old actor has been dating Josh Cockream since December of 2017.
The couple hasn't shared how they initially connected, but they first shared photos of one another on Instagram in the spring of 2018.
According to his Instagram bio, Josh is originally from Florida. He studied Music and Political Philosophy, Policy, and Law at the University of Virginia. He graduated from the prestigious school in 2017.
Josh currently works as a consultant at Deloitte, and he now resides in New York City. He shares a dog, Wilbur, with the actor.
Article continues below advertisement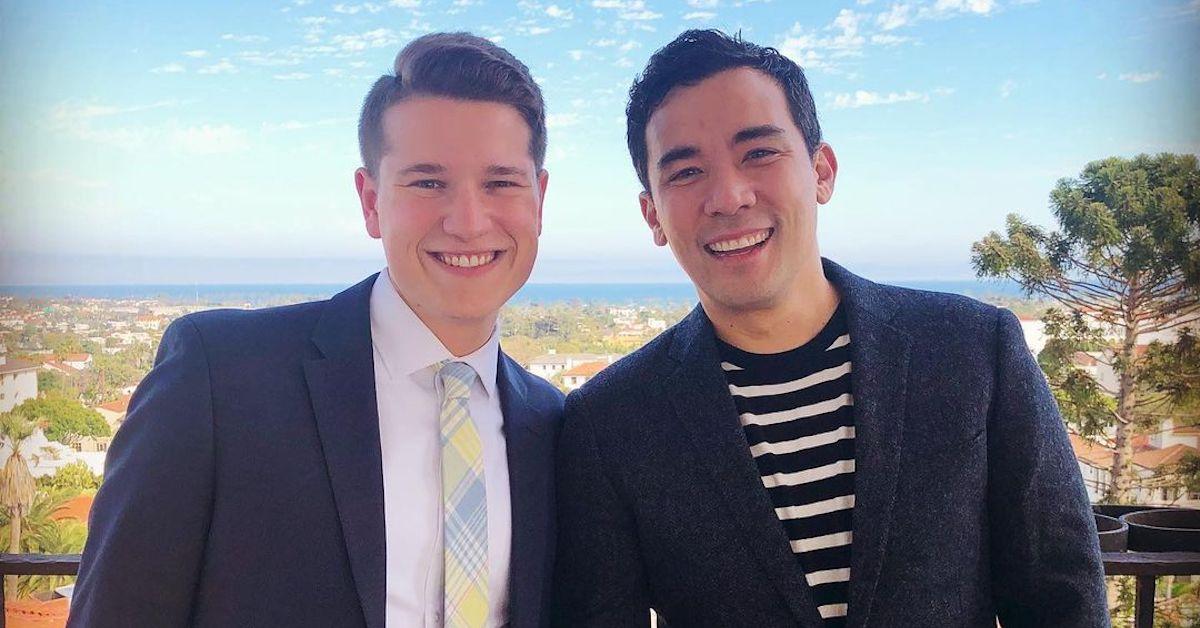 Both Conrad and Josh have posted a multitude of photos together on their individual Instagram accounts, and they've celebrated milestones together.
In February of 2021, Josh commemorated his beau's 42nd birthday with a caption about his "love."
"You continue to amaze, inspire, and spark happiness all around you," Josh wrote. "Love you to the moon and back!"
The Resident airs on Tuesdays at 8 p.m. ET on Fox.