Is 'The Resident' Going to See a Season 7 or Is This It for Our Favorite Medical Drama?
Is Fox's medical drama 'The Resident' canceled? After six seasons, dedicated viewers are worried the end is imminent. Details on the latest.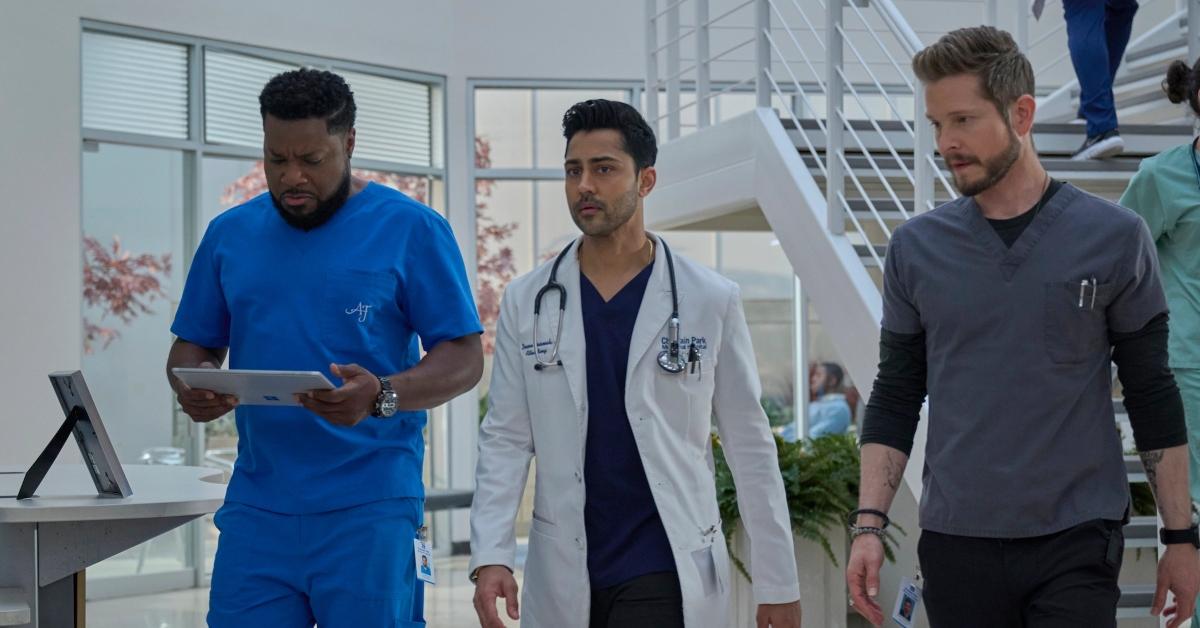 Medical dramas are still wildly popular in the television landscape since fans can get invested in the lives of the hospital staff and the revolving door of patients who seek treatment.
Like Grey's Anatomy and E.R., The Resident has gained a loyal and devoted fanbase in the years since it debuted. The Fox series centers around the doctors, nurses, and the other employees at Chastain Park Memorial Hospital.
Article continues below advertisement
Similar to Meredith and Derek Shepherd's romance on Grey's Anatomy, The Resident initially featured the on-and-off relationship between nurse practitioner Nicolette "Nic" Nevin (Emily VanCamp) and chief resident Conrad Hawkins (Matt Czuchry).
Sadly, Season 5 saw the death of Nic and, with that, the death of a beloved couple that fans truly cherished. Since then, we've grown just as fond of the rest of the staff at Chastain Park Memorial Hospital and would hate to see them go. Is The Resident canceled?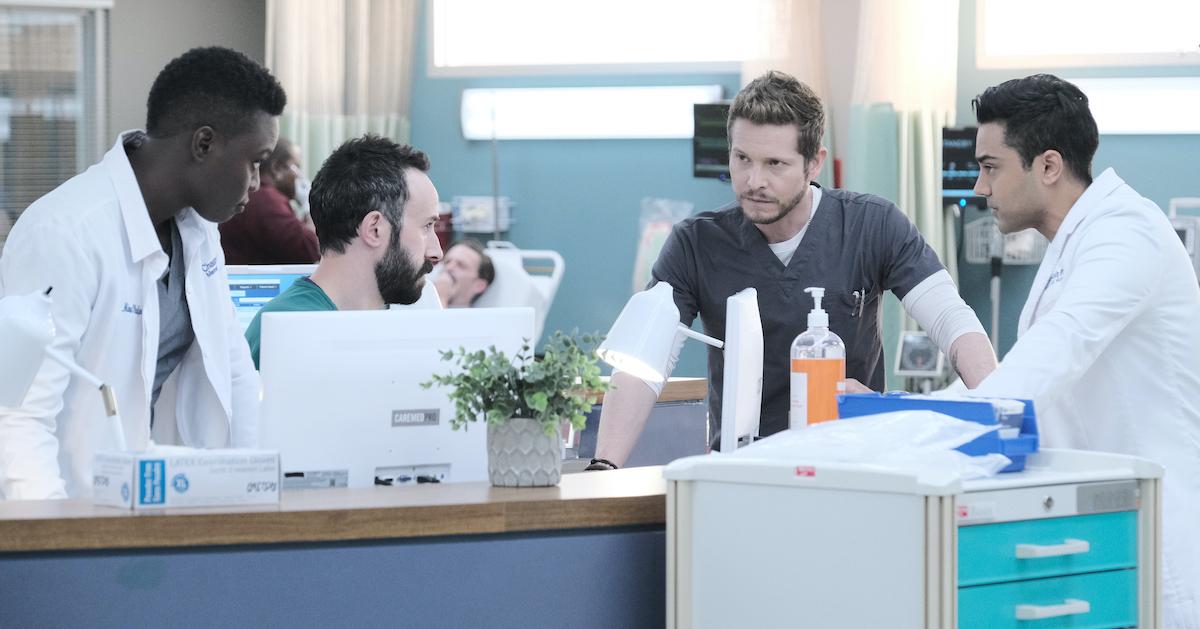 Article continues below advertisement
Fox's 'The Resident' has been canceled after six seasons.
The show has certainly had a few bumps in the road since it began in 2018. Despite concluding Season 3 early due to the pandemic shutdowns, The Resident did return for Season 4 in January 2021. The series even took the COVID-19 pandemic head-on in the Season 4 premiere, but a subsequent time jump allowed the characters to move on beyond the virus.
Throughout Season 6, Conrad is in full dad mode while gently exploring the world of dating. Dr. Randolph Bell (Bruce Greenwood) is grappling with his multiple sclerosis diagnosis while enjoying his recent marriage to Dr. Kit Voss (Jane Leeves). Also, Dr. AJ Austin (Malcolm Jamal-Warner) is a new dad by way of donating sperm to Dr. Leela Devi's (Anuja Joshi) sister Padma (Aneesha Joshi).
Since the sixth installment wrapped in January 2023, fans have been keeping their fingers crossed for a Season 7 renewal.
Article continues below advertisement
The show's Season 6 announcement came in May 2022 as Season 5 was finishing up. According to Variety, this decision was "down to the wire," as neither 9-1-1 nor The Resident received "formal renewal announcements" when Fox initially put out its 2022-2023 broadcast season slate.
Though the fate of 9-1-1 is up in the air (Season 6 is still airing), Fox pulled the plug on The Resident in April 2023. We can practically hear that long EKG flatline ring.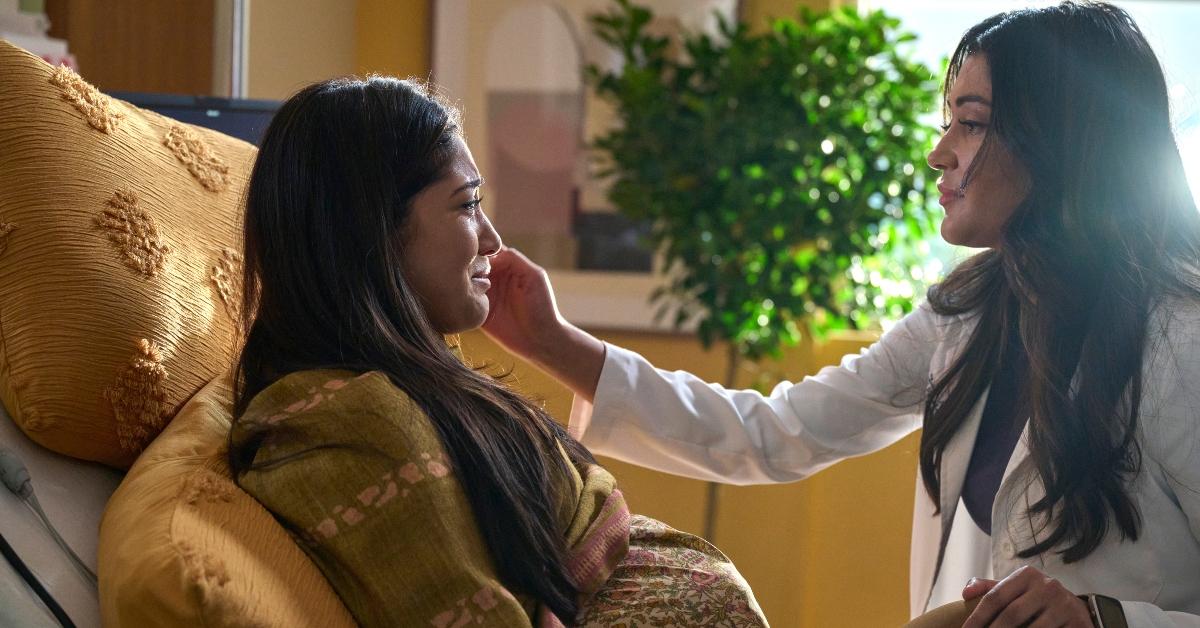 Article continues below advertisement
Sadly, Season 6 of The Resident performed poorly with audiences. According to Entertainment Weekly, "it averaged a 0.5 demo rating with Live+7 playback, which was down 27 percent compared to last season" and "averaged 6.9 million total multi-platform viewers, down 12 percent."
In comparison to its 2018 premiere season, Season 6 "was down 69 percent in demo and 35 percent in multi-platform viewers."
Even before the official cancellation announcement came, sharp-eyed fans assumed The Resident's end was near in early March when Georgia-based estate sale purveyor Peachtree Battle presented "a major network medical drama prop and liquidation" sale, per TVLine. Not only did The Resident film just outside of Atlanta, but fans spotted several props from the series, which was telling.
Article continues below advertisement
Co-creator Amy Holden Jones told TVLine in January 2023 that Season 6 was written as a series concluder, as the team anticipated the end. If Season 7 had received the green light, The Resident would have tackled more of Conrad and Billie's relationship, new interns, Devon and Leela's wedding, and how "Bell and Kit deal with the mix of [Bell] being a patient and a doctor," Amy revealed.
"It was a great run," Amy tweeted on April 6, 2023. "Today is a day of gratitude for our amazing cast and crew and the life altering experience we shared."
Despite receiving zero love from TV critics — a sad reality that Amy touched on — The Resident lives on in fans' hearts.
All six seasons of The Resident are currently streaming on Hulu.