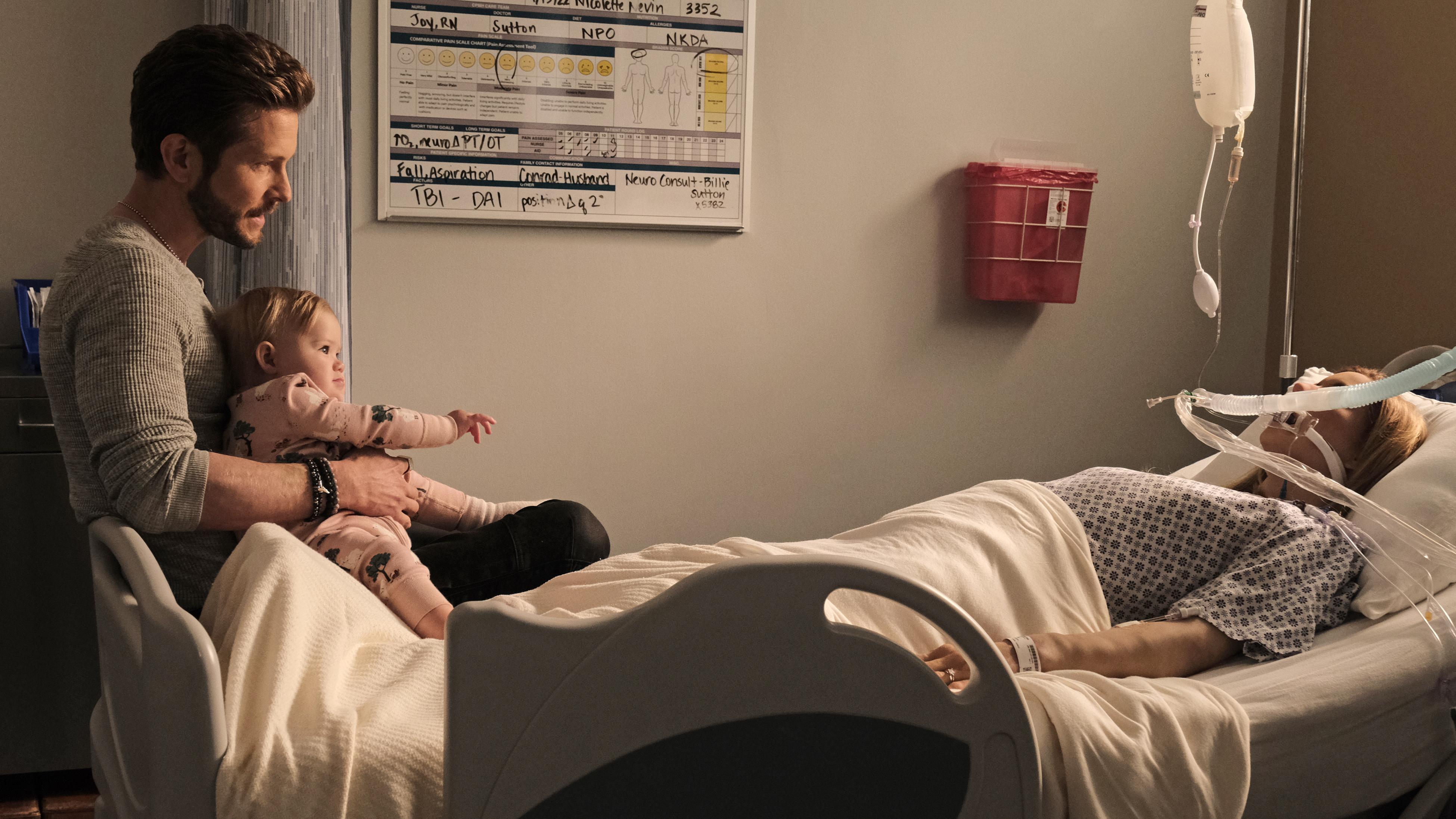 The Writers of 'The Resident' Handled Emily VanCamp's Exit in the Best Way
Spoiler Alert: This article contains spoilers for Season 5, Episode 3 of The Resident.
It feels like since the beginning of The Resident, we've been cheering for the relationship between Conrad Hawkins (Matt Czuchry) and Nic Nevin (Emily VanCamp).
And right as everything lined up for them and they were finally set on the path of happily ever after, in came a twist. Hearts were broken, fans were angry, and Conrad is in a spiral. So why did The Resident kill off Nic? It was their best option.
Article continues below advertisement
Why did 'The Resident' kill off Nic Nevin?
Season 4 was a challenging one for Nic, who had fought through a whole lot of drama. She was stabbed while pregnant, and both she and the baby she was carrying nearly died. They both pulled through, but it was close.
When Nic welcomed her baby, Georgina Grace Hawkins, it felt like everything was falling into place perfectly. She was healthy, her baby was healthy, and things were going well with Conrad. And then Season 5 premiered.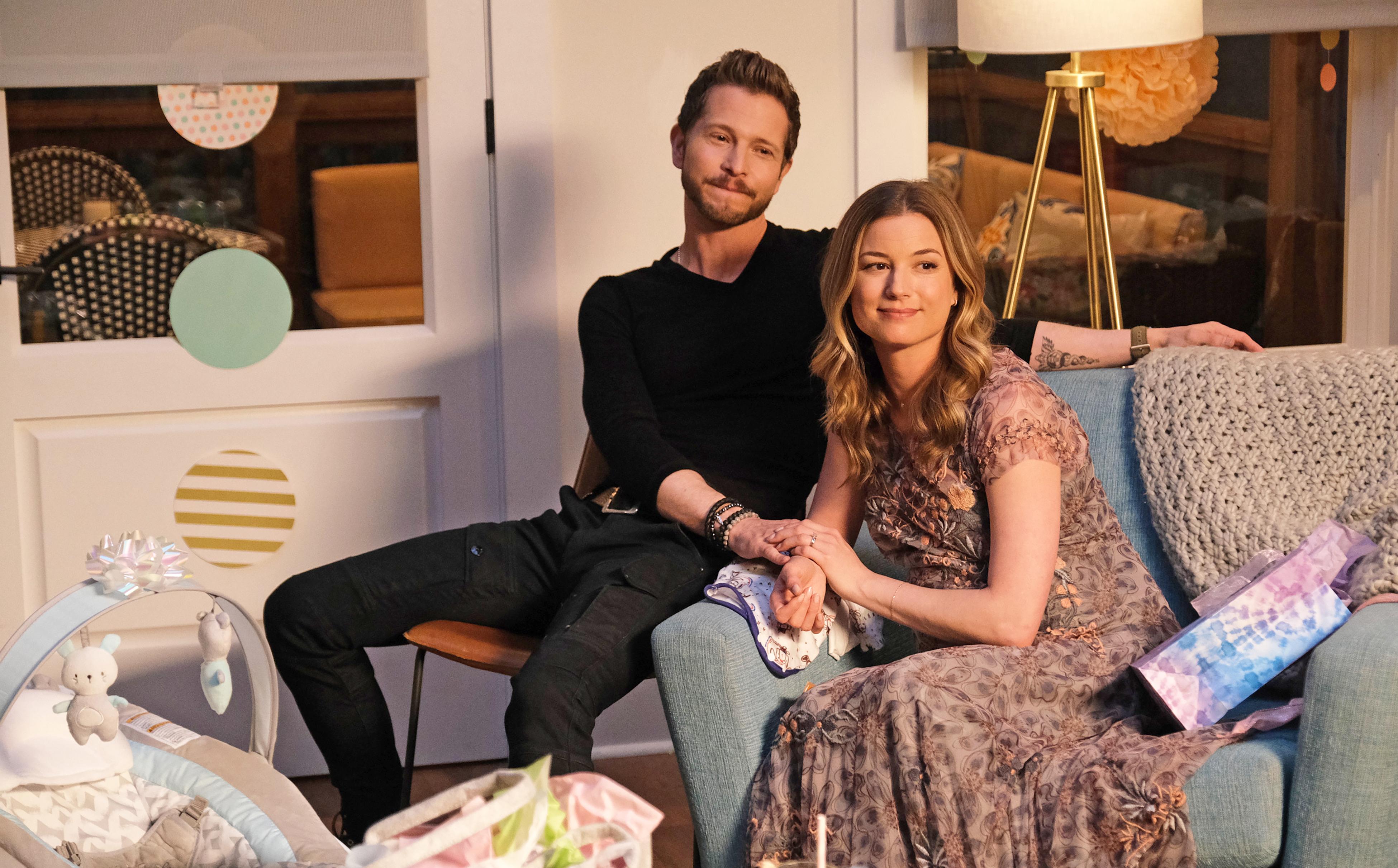 Article continues below advertisement
In the first episode, we discovered quickly that we were likely to have our hearts broken. Nic wasn't in the first episode, but her absence was explained. She was said to be on a retreat, a planned trip to be able to spend some time taking care of her health. Nic had just had a baby after all, so it made sense.
Then the second episode aired, and reality crashed down with it. In Episode 2, fans learned that their worries for Nic were right. The last message Conrad received from his wife said she was almost home. And then he heard nothing.
Article continues below advertisement
Until a knock at the door. Conrad got up to answer it, hoping it was Nic. Instead, when he opened the door, he was met with two police officers. His world crashed down — and so did the fans'.
The police informed Conrad that there was an accident and that Nic wasn't doing well. In Episode 3, Conrad learned that there was no coming back for Nic. She wasn't going to heal from her injuries, but she was going to save lives through organ donation.
Article continues below advertisement
Nic was such an important character in the show, so why was she killed off? It really was the best and only option after Emily VanCamp revealed that it was time for her to leave the series.
Why did Emily VanCamp leave 'The Resident'?
Emily's exit was her decision and it had nothing to do with the job and everything to do with her personal life. She was pregnant in real life and playing a pregnant person allowed her to keep that truth to herself for some time. As a new mom, she wanted to put her focus on that.
Article continues below advertisement
"It's such a bittersweet moment for me. I loved doing The Resident so much for the four years I was on it," Emily told Deadline. "Oftentimes you hear about someone exiting a show because something bad had happened or there was some bad blood. But in this case, it's the exact opposite."
Article continues below advertisement
For her, it was a respectful decision that was made with love. "There's nothing but love and respect between all of us and this decision was not an easy one for anybody, but it was the right one for me, personally," Emily added. "I'm grateful that I was met with understanding and compassion."
She continued, "We started talking about [my leaving] awhile ago. I spent so many years on network television, but then suddenly priorities shifted. I think there comes a moment in every woman's life — in every person's life — where it becomes less about work and more about family, and that's what happened while I was making the show."
Article continues below advertisement
The showrunners knew she wanted to leave. And they respected that. But it meant they had to find a way to shift the character. They could either have Nic be played by another actor or leave Conrad and Gigi, which goes against her character. Or she could die.
Having the character die was the best choice with the options they had, which allowed them to be respectful to Emily — and to Nic too. While Nic will be greatly missed, there's something positive in knowing that she died saving people, rather than doing something that would've gone against her character.
Season 5 of The Resident airs Tuesdays at 8 p.m. EST on Fox.