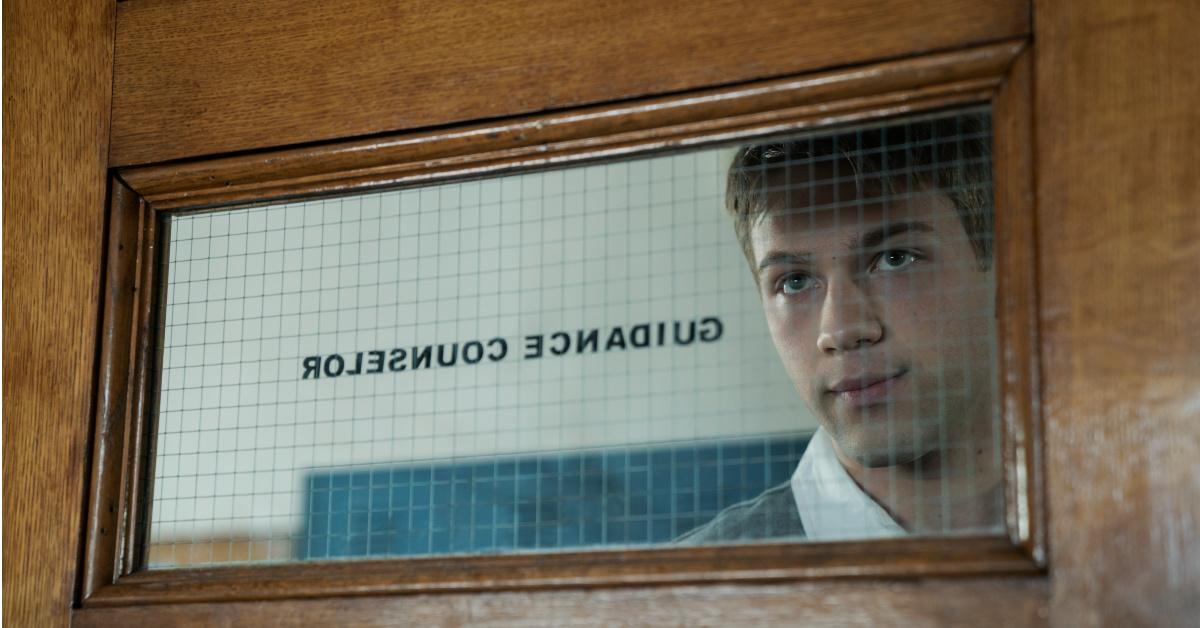 Connor Jessup is Tyler Locke in Netflix's New Horror Series 'Locke & Key'
Netflix's Locke & Key is set to premiere this month and if you are brave enough to watch it, you'll definitely notice Connor Jessup, who plays Tyler Locke.
Connor has already been acting for nearly 15 years — here's a closer look at the 25-year-old Canadian actor.
Article continues below advertisement
Connor Jessup got his start in show business at the age of 11.
He played a variety of roles as a child, including a role in the stage adaptation of The Full Monty. He also had a lead role in a children's television series called The Saddle Club (he refers to that role as his "first real acting job." In 2011, he was cast as a main character of the TNT sci-fi series Falling Skies. You may also recognize him from the feature film Closet Monster, or as Taylor Blaine from American Crime.
Article continues below advertisement
Although Connor has been acting professionally for nearly 15 years, he doesn't consider himself merely an actor. He's said in numerous interviews that he plans to work in the industry as a director and filmmaker.
In a 2016 interview with The Toronto Star, he said, "[Directing] is where my mind and heart is at the moment." He already has several directing and producing credits under his belt.
Connor Jessup recently opened up about his sexuality.
Back in June of 2019, Connor made an Instagram post where he shared that he'd known he was gay since the age of 13 but had hidden it from the public for years.
"I folded it and slipped it under the rest of my emotional clutter," he wrote in the caption. "Not worth the hassle. No one will care anyway. If I can just keep making it smaller, smaller, smaller.... My shame took the form of a shrug, but it was shame."
Article continues below advertisement
He continued in the caption: "I don't want to censor––consciously or not––the ways I talk, sit, laugh, or dress, the stories I tell, the jokes I make, my points of reference and connection," he said. "I don't want to be complicit, even peripherally, in the idea that being gay is a problem to be solved or hushed."
In the comments section, thousands of people wrote messages of encouragement, applauding his confidence and bravery in sharing such a private part of his life online.
Article continues below advertisement
Connor Jessup plays Tyler Locke in Netflix's new horror series 'Locke & Key.'
Locke & Key is based on the comic book series of the same name. The comics were written by Joe Hill, who is also the creator of the Netflix series. A quick glimpse at the Locke & Key trailer reveals that the show is a little bit Chronicles of Narnia, a little bit Haunting of Hill House, and a whole lot of pretty darn terrifying.
What is Netflix's 'Locke & Key' about?
After their father's mysterious murder, the three Locke siblings — Tyler, Kinsey, and Bode — move into Keyhouse, their ancestral family home. Tyler — Connor's character — is the oldest. The three teens soon discover that the house is filled with magical keys that give them powers and special abilities, but there's a catch (isn't there always?).
As it turns out, there's also a demon trapped in the house who wants the keys and will stop at nothing to get them.
The first season of Locke & Key is available to stream on Netflix starting Feb. 7, 2020.