Influencer Wife Responds to Being Labeled "Abusive" Because She Tracks Husband's Location and Knows His Passwords
A newlywed TikToker responded to criticism that the restrictions she puts on her husband in their relationship are abusive.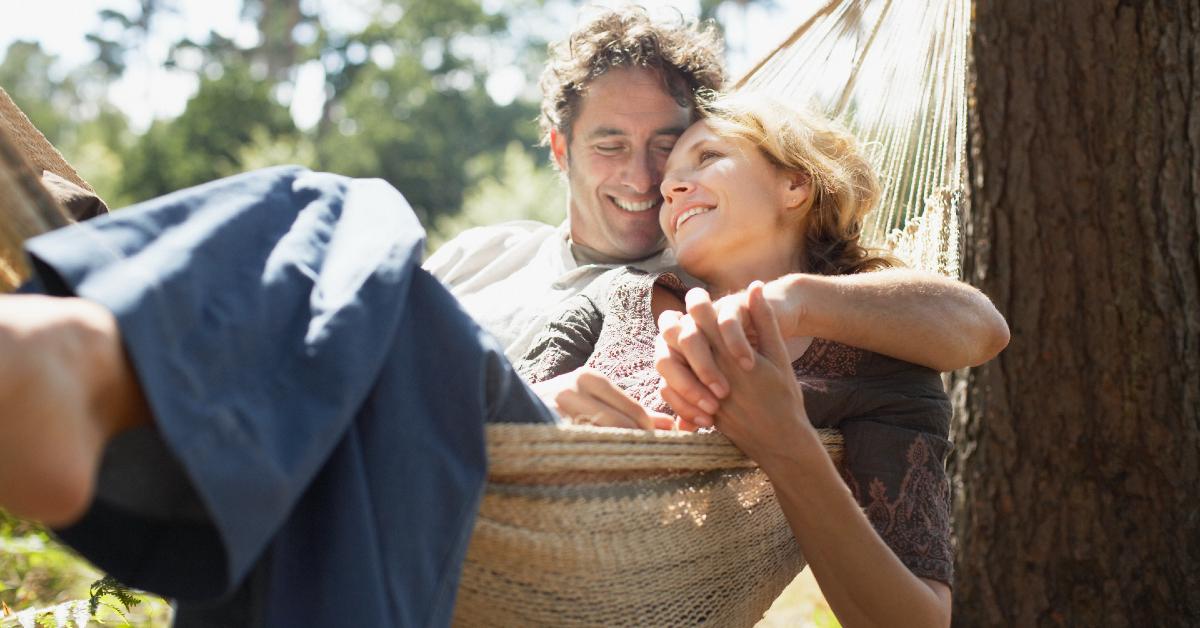 A TikToker came under criticism after sharing the particulars of her relationship with folks online, specifically boundaries and expectations she has with her husband which include knowing his account passwords, not allowing him to go on dates alone with other women or watching adult content, and tracking his location.
Article continues below advertisement
Social media is full of some very, specific, niche content. There are folks who've garnered hundreds of thousands, and millions upon millions of followers by digging deep into the distinct subject matter. Love mechanical keyboards? How about someone who outs all of the security flaws in popular consumer-grade locks? There's content for everyone pretty much everywhere online.
Article continues below advertisement
And while these are very particular interests, there are also accounts that focus on more general, lifestyle themes. Like the phenomenon of "couples" themed accounts. Folks will highlight aspects of their relationships or at-home family lives on social media for the entertainment of others.
Some may find it strange that there are folks who seem more concerned with watching other people broadcast how happy they are with their personal lives instead of, you know, trying to establish that for themselves, there are a lot of "couple accounts" that manage to pull in a large number of viewers doing just that.
Of course, since they're uploading all of this content on the internet for all the world to see, folks will inevitably have their opinions and criticisms.
Article continues below advertisement
This is what Jaden, who posts with her husband Andy under the handle @jadenandandy on the popular social media platform is no stranger to. She was accused of promoting "abuse" by another user on the platform after uploading details about her relationship dynamic with her husband.
Article continues below advertisement
Jaden and Andy have posted several videos about the nature of their relationship, along with photos of their wedding and exhortations to followers to help ensure that their content is being watched so they can "get back on young married tiktok."
Article continues below advertisement
Jaden has called out "haters" in the past on the platform, like in additional follow-up clips asking individuals to ensure that they can gain greater prominence on the platform.
Article continues below advertisement
But the couple seems to have received an outpour of support from other users on the platform who believe that the expectations she set of her husband are absolutely "normal" requests and that these are healthy boundaries for any pair to have.
Article continues below advertisement

Some TikTokers stated that they too implement the same "rules and regulations" with their partners, while others seemed pretty dubious about the fact that she's so sure her husband isn't watching adult content.
Article continues below advertisement

Jaden also responded to claims that she was being demanding or implementing a double standard in her marriage and commented that her husband has the same expectations of her.
"we literally posted a video today where my husband said he has all the same things on me. y'all chilllll & you watch the video before commenting"
Article continues below advertisement

Many who viewed Jaden's post commented on having total transparency in their relationships, however, there are some who argue that a certain level of privacy is normal for individuals to have, and that having personal secrets you keep from your romantic partner isn't necessarily a bad thing.
Article continues below advertisement

What do you think about the boundaries that Jaden and Andy have for one another? Would you want to be in a relationship with someone like this? Or do you think that love looks different for everybody and there's no "right" or wrong way to go about it?